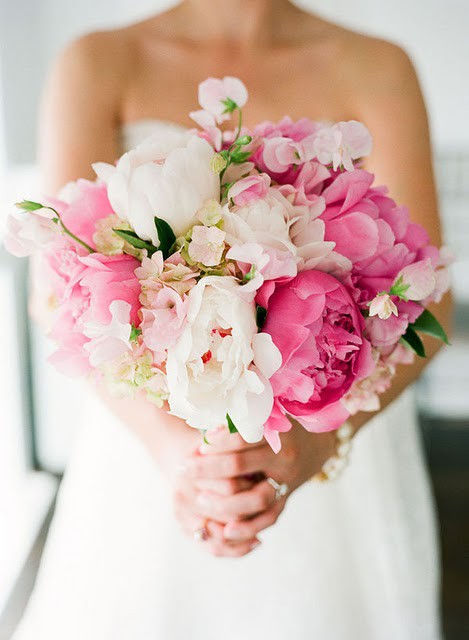 Did you preserve your own bridal bouquet? My mother did for me. I kept it faithfully on my dresser top for over 25 years. Then sometime after that…I prefer not to pinpoint the actual date…I knocked the glass display jar off the dresser, (where my bouquet was housed), and broke it into smithereens. 🙁
To the right, please see a picture of my actual bouquet.
But the good news is, I enjoyed it all these years (in January, we will celebrate 32 years of marriage)!
I did not professionally preserve my daughter, Maggie's, bouquet. Instead, I saved some blooms and dried them. I also saved some ribbon from her bouquet. I washed it, ironed it, but as of yet, I'm not sure how I will used it.
Will I have KK's professionally preserved? Well, maybe, now that I've done a little research. There are a few different ways to accomplish this.
According to theknot.com, (please click on the link below for greater detail), the two most common ways are "Press and Frame" which is exactly what it sounds like: press a few flowers between something heavy, and frame them… maybe with a wedding photo or two. Make sure you pick your favorite wedding photo though! If you are planning your wedding, then I cannot stress enough how getting the perfect wedding photographer can have a huge impact on your wedding. You'll want to make sure that you use someone like this wedding photographer cardiff or someone similar, to make sure that you end up with wedding photos that you love!
The second method is the "Glass Dome or Shadow Box" option. This is similar to what I had done. The bouquet is professionally saved by a preservationist company. One such company is
timelessmoments.com I have never used this company, so can not speak of their work. But with the internet, countess companies are at your fingertips. If you think you may want to use this option, plan ahead. You will need someone to send in your bouquet within a day or two of your wedding. He/she will need an address, and a box. Make it easy for them!
http://wedding.theknot.com/wedding-planning/wedding-flowers/articles/how-to-preserve-your-bouquet.aspx
Image #1 www.weddingchicks.com
Image #2 marypkarnes photo
Image #3 Brides.com
Image # 4 thepinkbride.com