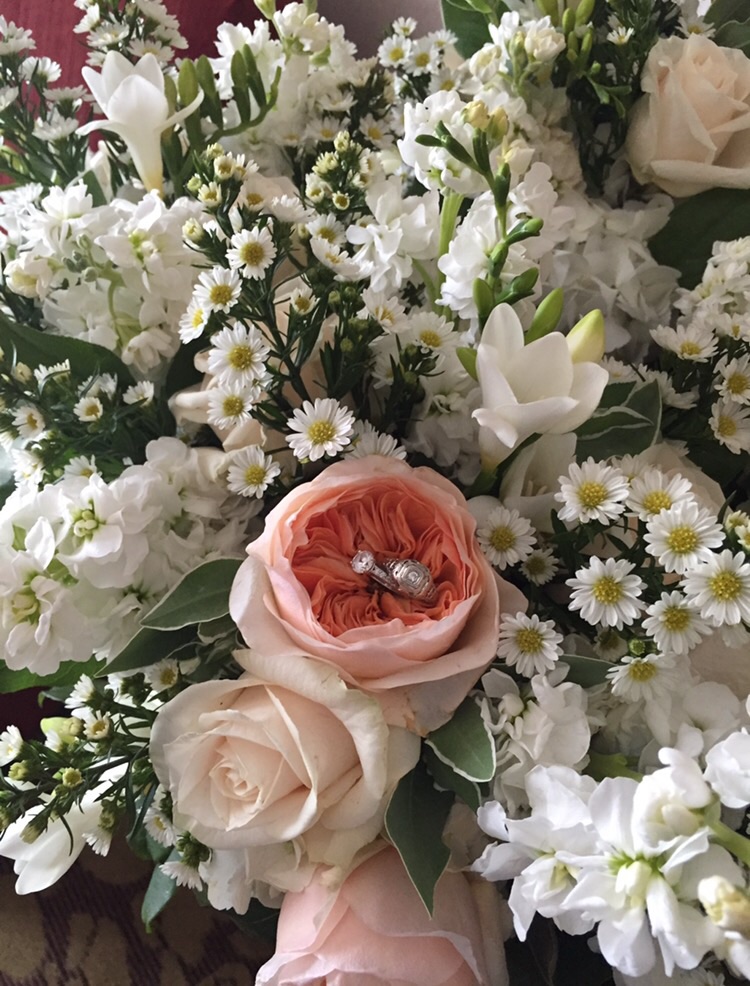 Wedding Family Traditions …
Do you remember my post, Advice to My Daughter?  In it I tell about passing down a family heirloom to a bride. If you missed it, and would like to read it, just click on the link.  It will take you there.  Our photographer, Hannah Colt, through Power Station Events was fantastic, and most creative.  She suggested placing both rings, my daughter Kathleen's, (KK), and my grandmother's, in one of the beautiful blooms from KK's bouquet.  Janice, Mother of the Groom, and KK take all the credit – well, we must give their florist SOME… for their fantastic wedding flower vision, which became reality.
The next photo showcases KK's bouquet.  I loved her flowers.  While grand enough for a bride, KK's bouquet didn't overwhelm her.  And if you'll notice, nestled in the ribbon banding…is the abalone butterfly my father carved for my mother, pinned to the ribbon.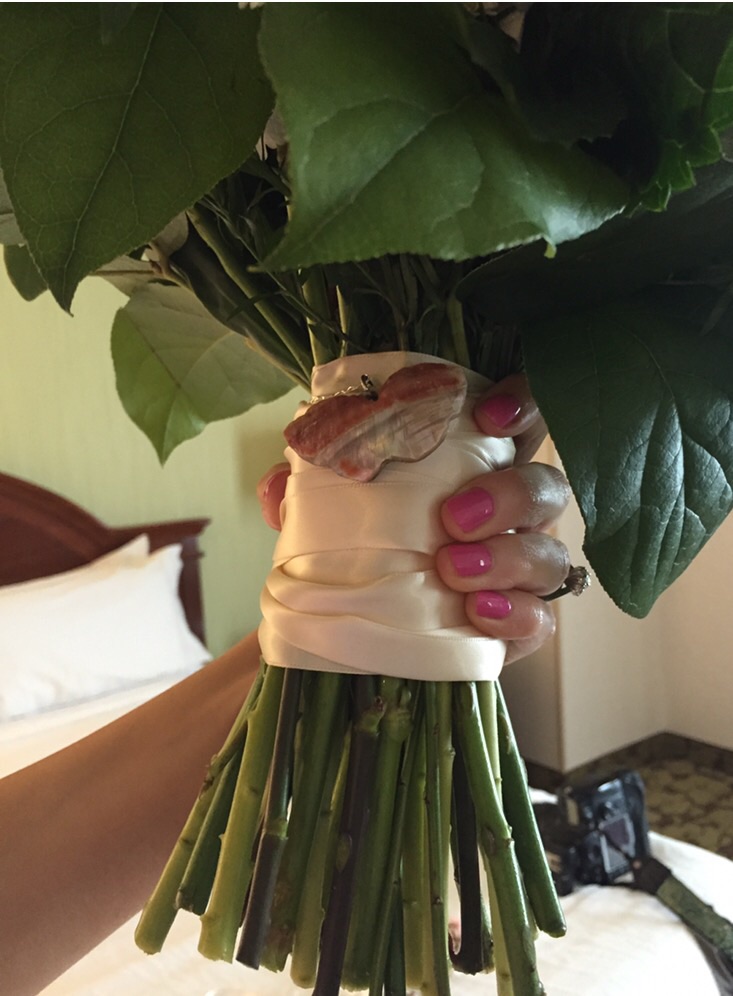 The photo above gives you a close up of the butterfly pendent.  Even though my parents were unable to attend, (The trip from California just a bit too much.  Dad turns 97 this year and thankfully is still in great health – Mom is MUCH younger… :-), a little remembrance of them was still in attendance.  And as a fun note – they "Facetimed" the ceremony, (thank you so much, Trish and Becca!), so they were able to witness the marriage joy!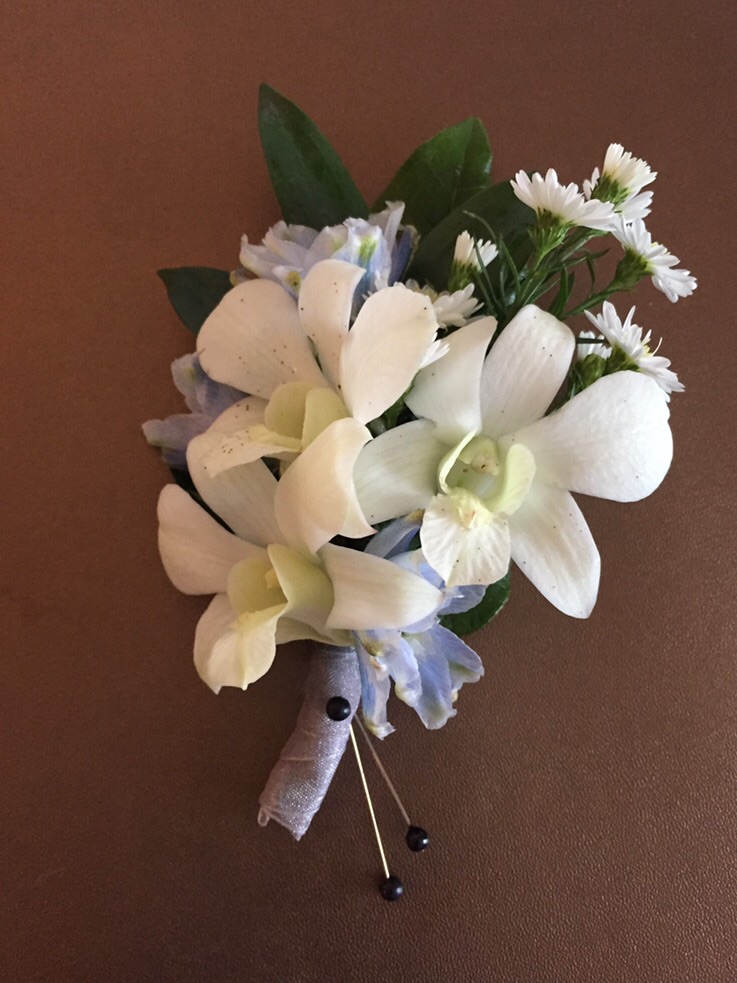 Next is my husband's, father of the bride's, boutonniere.  Such attention to detail was given by Janice's florist. Not only was it beautiful, but it had color highlights to match my dress.  And to go with the boutonniere, was the handkerchief KK had made for her father out of her extra fabric from her wedding dress… (Now THAT made me tear up…)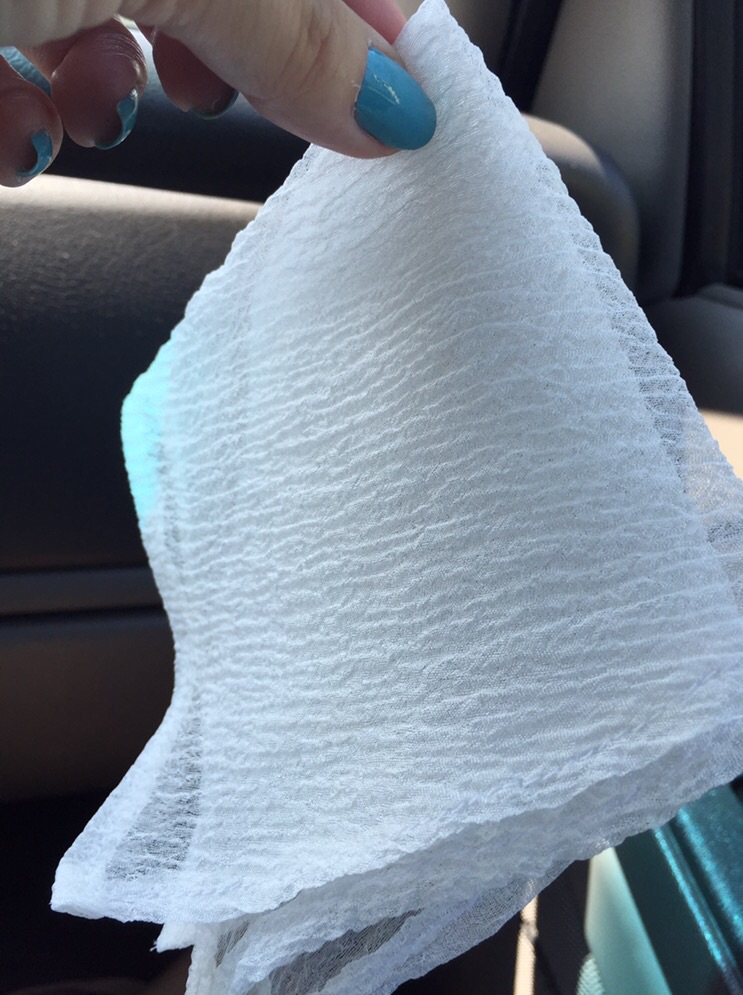 And yes…these photos were mine…taken on my little iPhone!  Hannah, the photographer, was not all that happy with me – but patient.