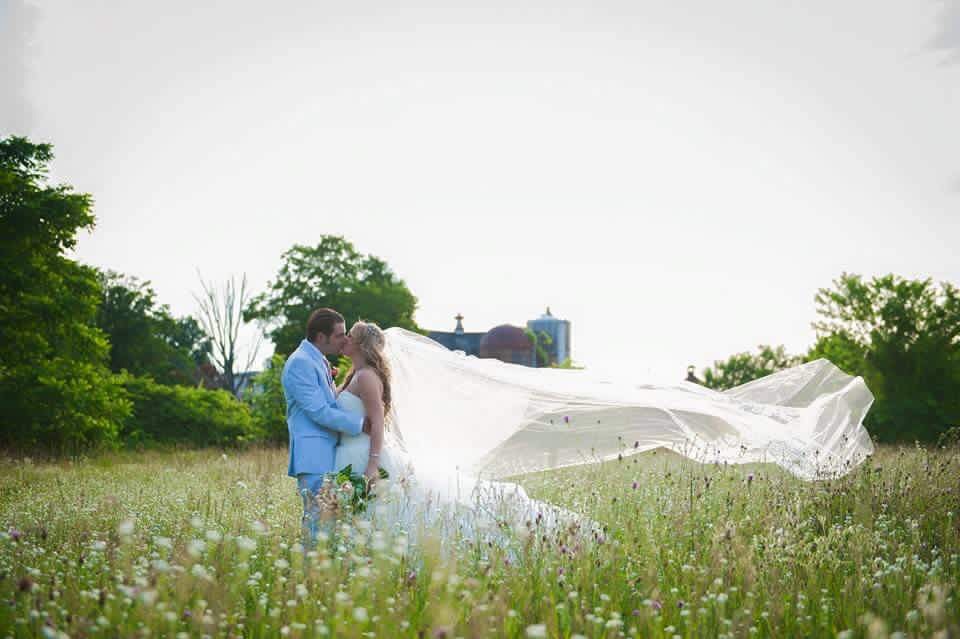 I will start at the beginning of our festive wedding weekend, but first, I wanted to share KK's favorite wedding photo above – I love it!  The breeze was just perfect for such a shot…
Below you see KK, our priest, Tyler and Tyler's brother, Conner – best man – at the Rehearsal.  KK and Tyler chose to get married at St. Augustine in South Glastonbury instead of St. Paul's – the big church in town on Main Street – where my second daughter and son-in-law married last June.  It is more in keeping with their relaxed style.  We were done in no time, and then headed off to "Mill on the River"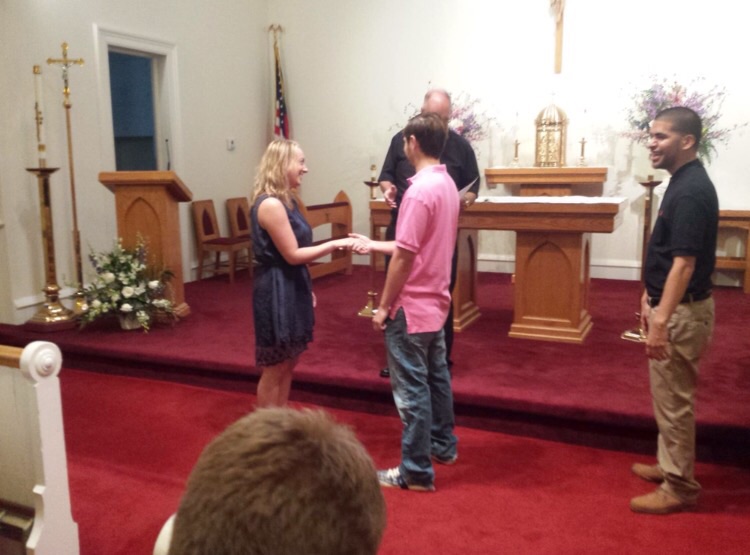 for the Rehearsal Dinner, hosted by Tyler's family.  According the the restaurant's website:
"Podunk Mill dates back more than 200 years in South Windsor's History. It's original dam, built by Colonists and Indians, is the oldest in Connecticut. The first mill was destroyed by a huge flood in 1750. In 1775, the mill was rebuilt by Joseph Rockwell. Corn, buckwheat, and rye were ground at the grist mill and stored in large bins until ready to be sold. The kitchen area was then the first Post Office with the miller as the postmaster. A brick yard and ice house were also on the property. Ice was cut on the pond, stored and covered with sawdust which made it last all year.
The Podunk Indians were once three clans, the Nameroke of Warehouse Point, the Hockanum of East Hartford, and the Scanticookes. They camped on the river, fishing for shad and salmon, hunting for deer and small game, raising corn, beans, squash, tobacco, and helping the Colonists build the dam. In return, the settlers gave them protection from the warring tribes of the Pequots and Mohigans.
Eventually, the dam was widened and recapped over the original field stone once built by the Indians, with a covered bridge. The building was completely restored with timbers and boards from nine tobacco sheds. This once crumbling, condemned, ex-mill, is now one of the most picturesque restaurants in Connecticut."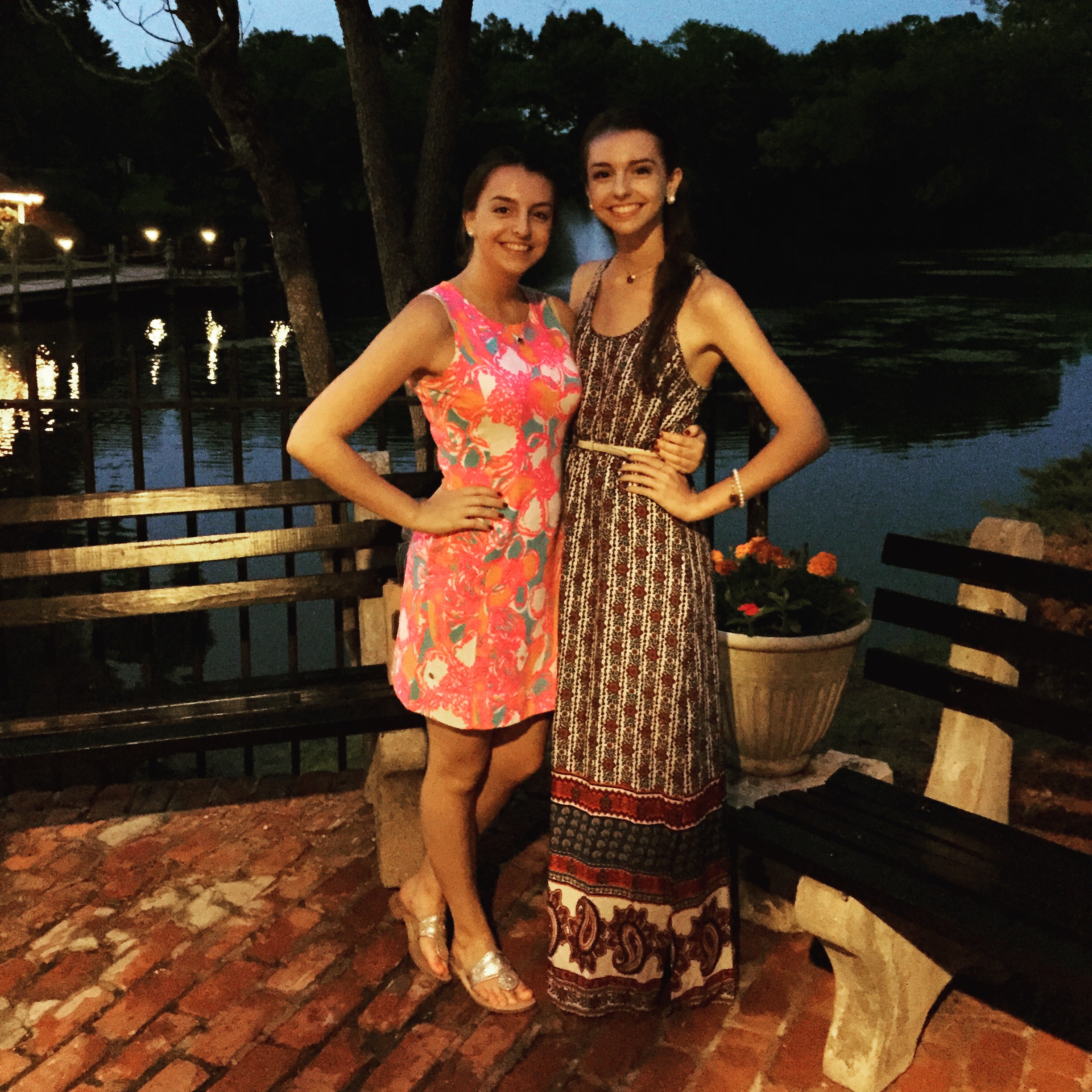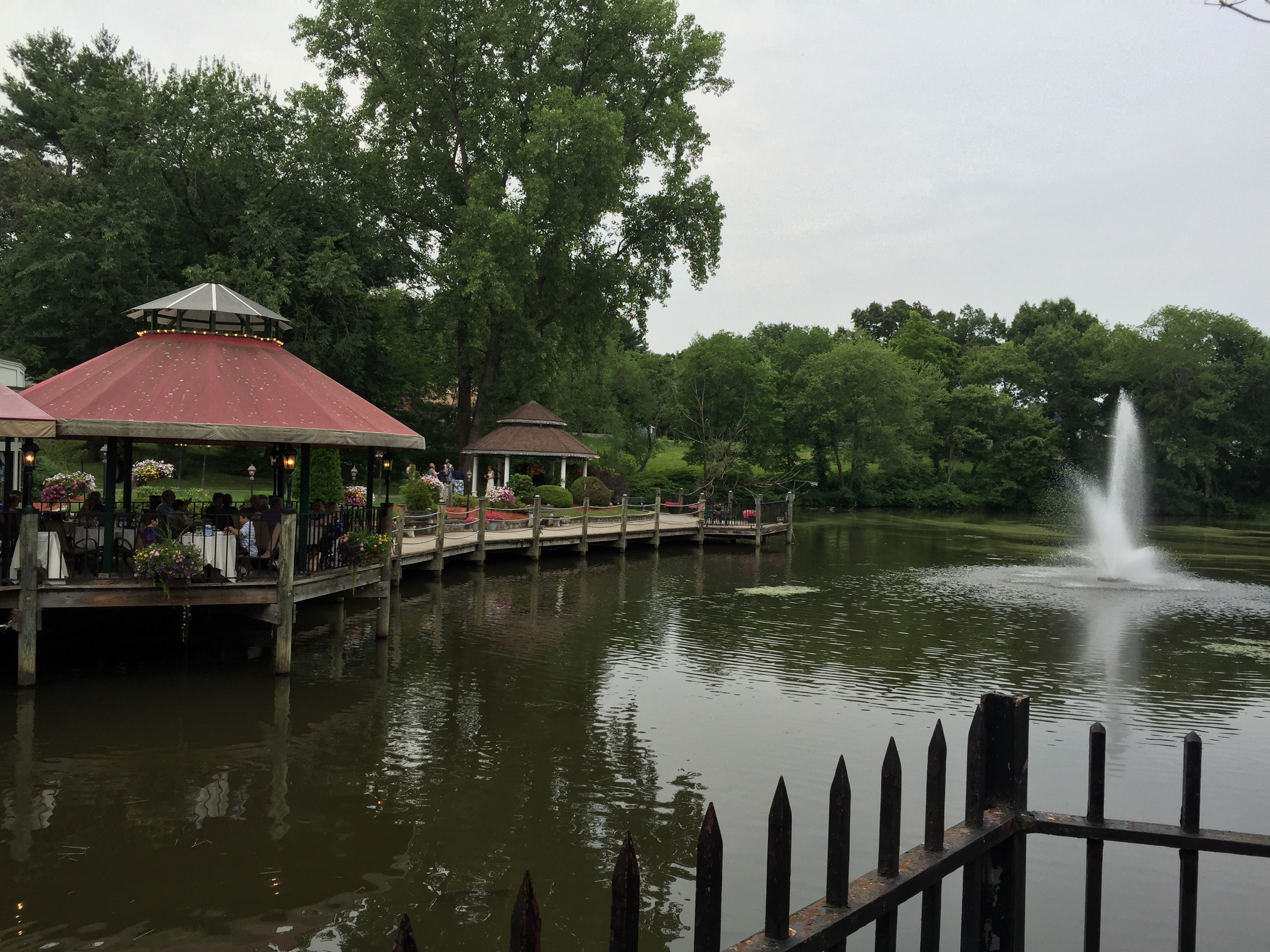 The food was excellent, the company even better.  We all had a great time, and the "feel good" atmosphere set a lovely tone for the wedding the following day.  Photo #2 is of my own Tess and Julia, the next, a scenic shot of the grounds.  In the fourth photo, Amanda, (sister of the groom), is showcased with their father.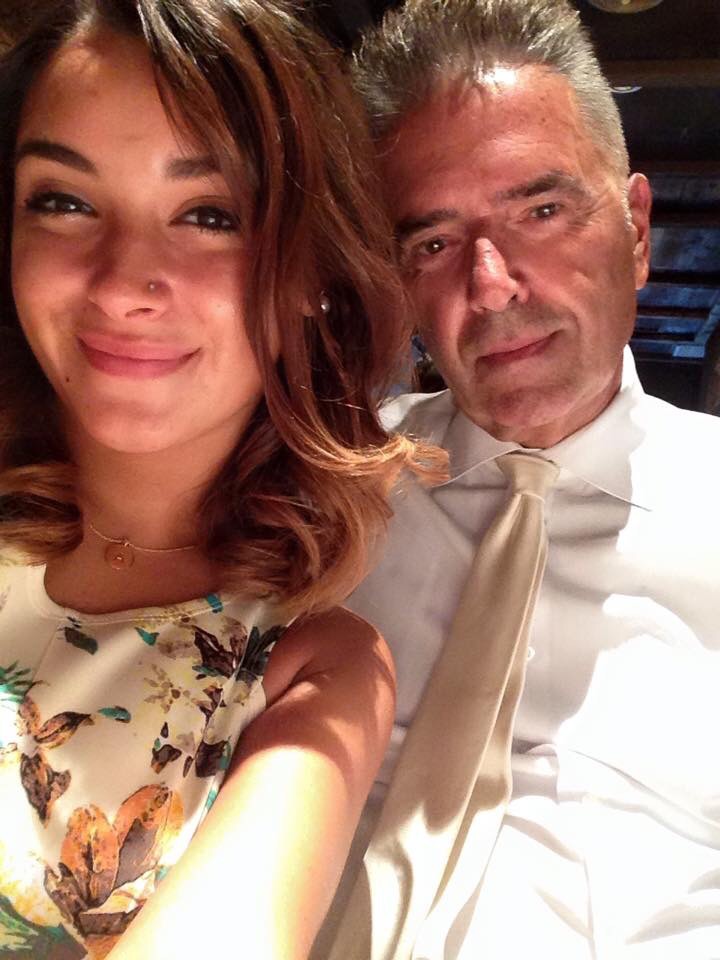 And ending my blog post for today, is a sample of the diner menu, and a beautiful shot of Janice, Tyler's mom, pictured with her three children, Tyler, the groom – Conner, Tyler's brother and best and, and the lovely Amanda – bridesmaid.  Tomorrow, I'll reveal all!   🙂