Wedding Bouquet, giant or smaller?
I've noticed a trend lately. Brides are choosing larger bouquets.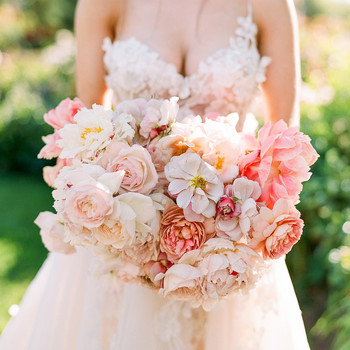 I'm going to be honest…it's not my first choice. I don't think they're flattering in either photos or the bride. Note the photo above.  We can not even see the bride's waist. I have an inking she did her best to present a trim silhouette, but we can't see it.
Exceptions? When you are close to six feet tall and are getting married in a venue such as St. Paul's Cathedral, London. To whom am I referencing?  Well, Lady Diana Spencer, of course. Her wedding ensemble warranted a gigantic bouquet. It was part of the costume.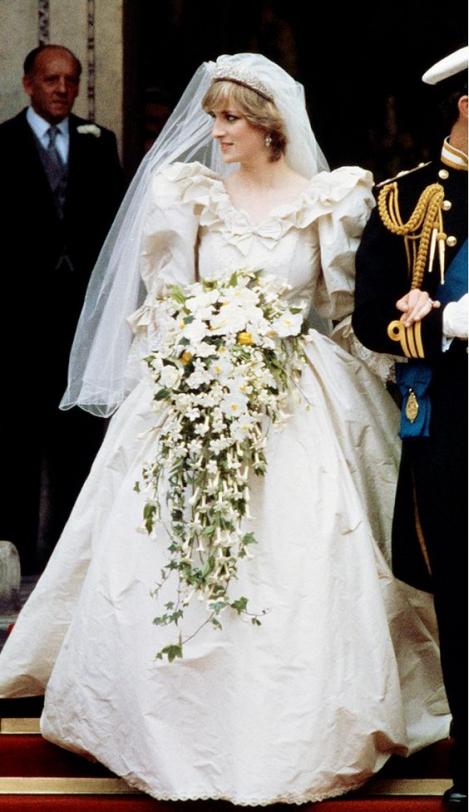 Note the bouquets carried by her daughters-in-law above. I think they are much more flattering. We as guests, or at least the viewing public, are able to see the brides' dresses.  A bride still has something to do with her hands by carrying a smaller bouquet, but is not overwhelmed.  The eye is able to focus on the important things: the dress, hair, accessories, not just the flowers.  Another upside? Large bouquets are HEAVY! And…they are more expensive.
I am not advocating skimping on wedding flowers.  They are an extremely important part of your wedding decor; perhaps just not one you have to tote around and pose with in your formal photos.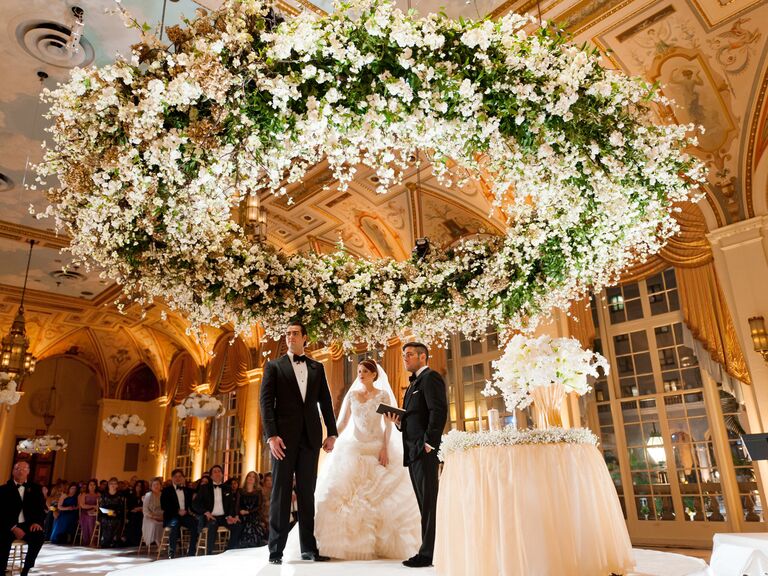 Wow!  Check out the floral above!  That is  spectacular.  You can go big without making your florals part of your personal flowers.
Another favorite of mine?  A splash of color in the bride's bouquet, and white flowers for the bridesmaids. With this model, both styles of bouquets pop in photos.
But remember…it's YOUR wedding; so what is correct is what YOU like…not me, not your mother, your bridesmaids, or your florist….YOU.  Enjoy all the planning.