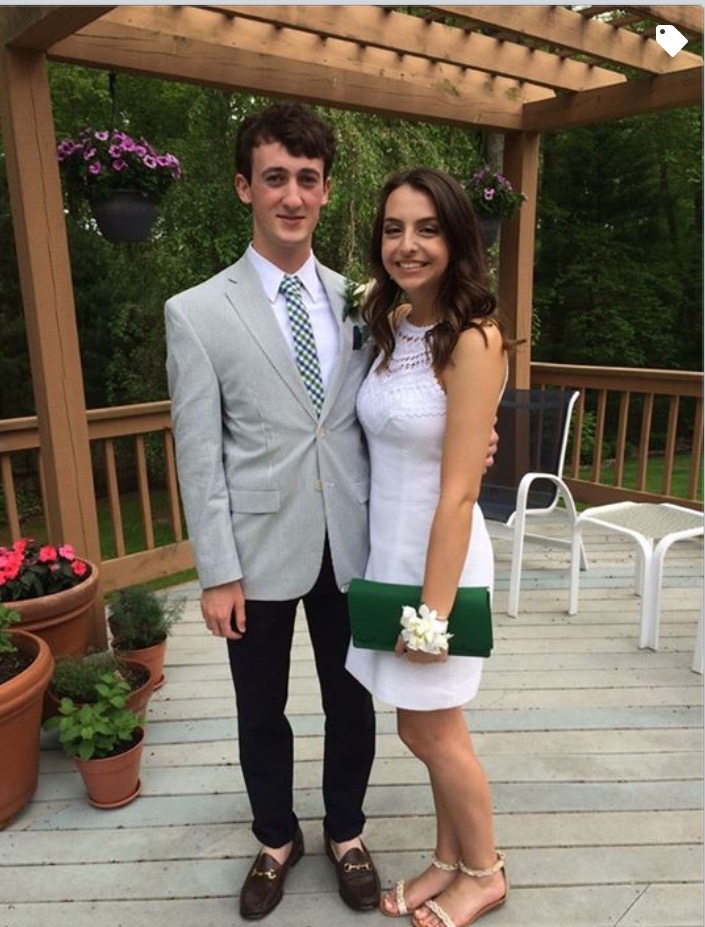 Corsages and Boutonnieres …the all important flowers…  My third daughter, Tess, attended her high school 'Senior Ball' last night.  It is much less formal that Junior Prom.  Most of the girls wear a short dress, the guys a sport coat.  I love this.  Tess' dress is actually something she can wear again.  They all looked quite dapper, quite chic! But some things don't change…the time honored tradition of corsages and boutonnières.  Ladies, do you know how to pin on a gentleman's boutonniere?  This is an important skill to learn, especially if your groomsmen will be wearing them at your wedding.  Although you, the bride, will certainly not be pinning them on!  You will just have the knowledge to instruct.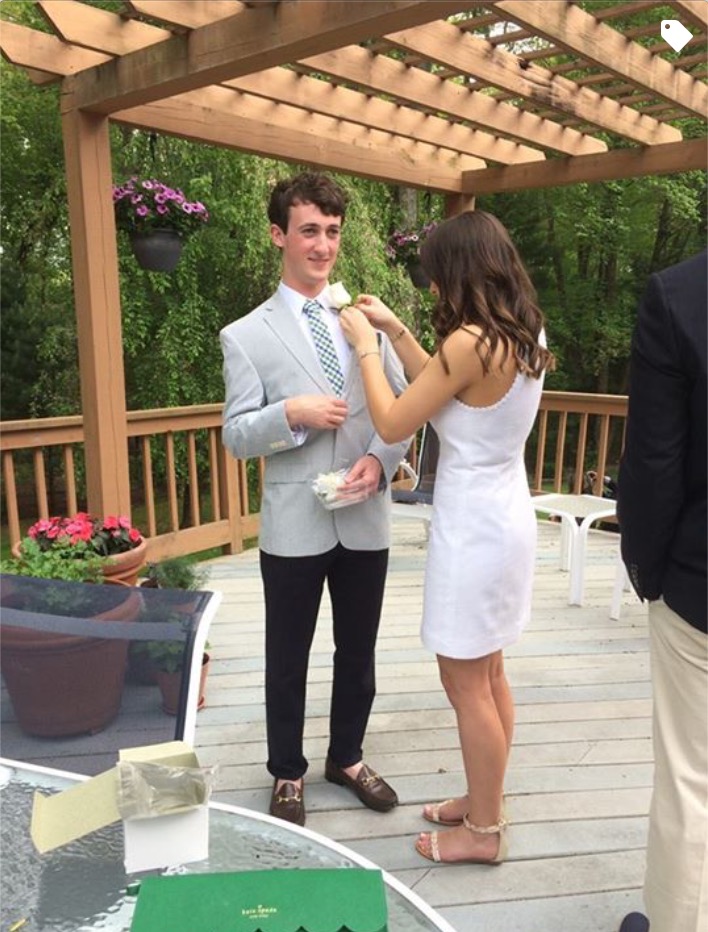 In the photo above, you see Tess pinning on her date, Shane's, boutonniere.  According to my expert – our local florist – 🙂  – place the blossom on the left lapel of the young man's jacket, and from behind the lapel, inset one pin through the flower's stem and into the lapel.  Repeat with a second pin, crossing the first.  This should securely hold the boutonniere in place.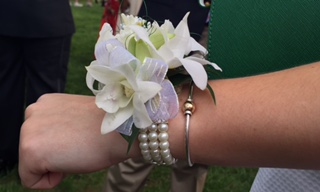 What about that corsage?  In the above photo, Tess' corsage is showcased.  Its gorgeous!  Shane did a fantastic job, not only with the color and flower selection, but notice the lovely bracelet the blooms are attached to.  It's much prettier, and I'm sure much more comfortable, that the elastic bands I wore to my own events —  DECADES ago —  I wouldn't be surprised it the flowers can be removed, preserved, and the bracelet worn again…
Corsages with a keepsake bracelet might be a nice gift from the bride to the important women in her life.  Instead of just a bloom that dries and is gone, the bride's honored guests would have a momento of her special day.
Photo #1 and #2 Amy Mack
Photo #3 Mary P Karnes