One more thing to worry about…if your wedding reception venue doesn't supply them…you may want to consider putting together a 'ladies room' wedding basket.  Hummmm? It's a basket to place in the ladies room with necessities, niceties – much like you would find in an up-scale ladies room which  sport's an attendant.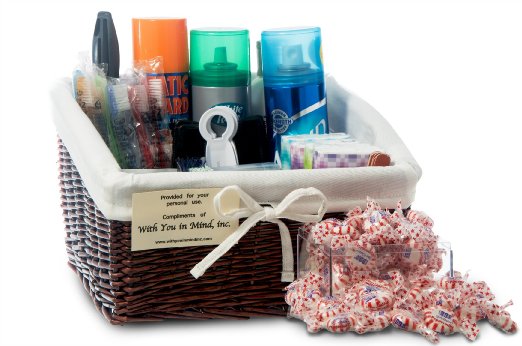 If your venue is an a 5-star hotel, an attendant with her own supplies may already be in place.  If not…it doesn't take much effort, and is thoughtful, and appreciated, to supply a basket.
Where to start?  Begin with the basket.  There are countless options to choose from.  A nice photo of different styles is shown below. You can choose based on your taste, counter room availability, or the material you feel is best suited to your needs.  Once you've made your selection…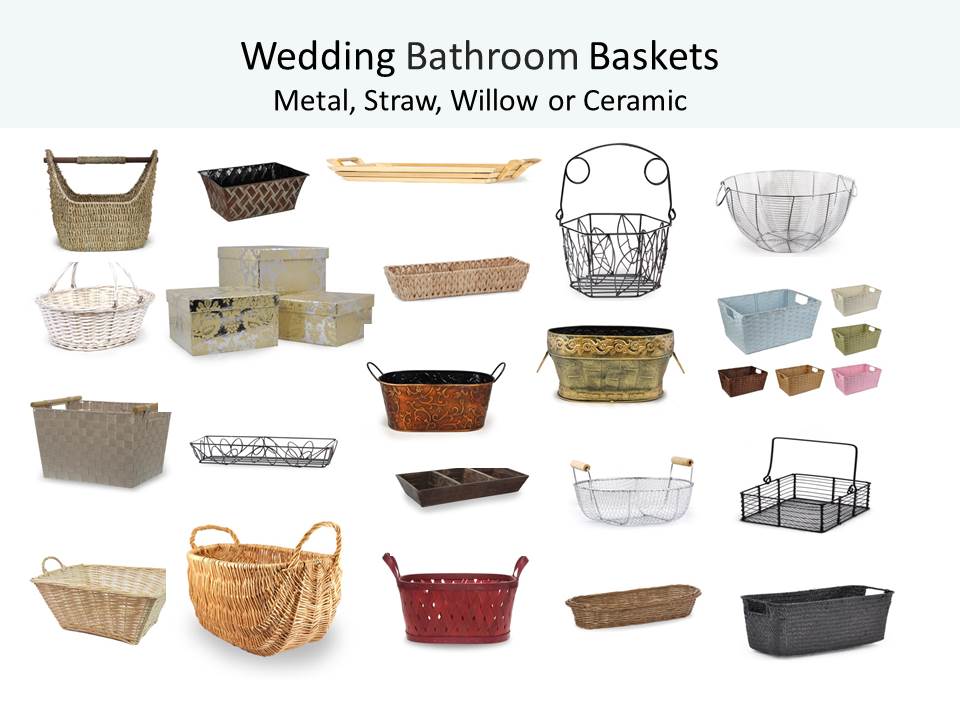 worldbridemagazine.com
It's time to begin gathering the items you think would be most valuable to your guests.  Still unsure?  I've included a list below of the most commonly used items.  We chose the basics: mints, mouthwash, Advil, lotion, hair spray, "Tide To Go", band-aids, etc.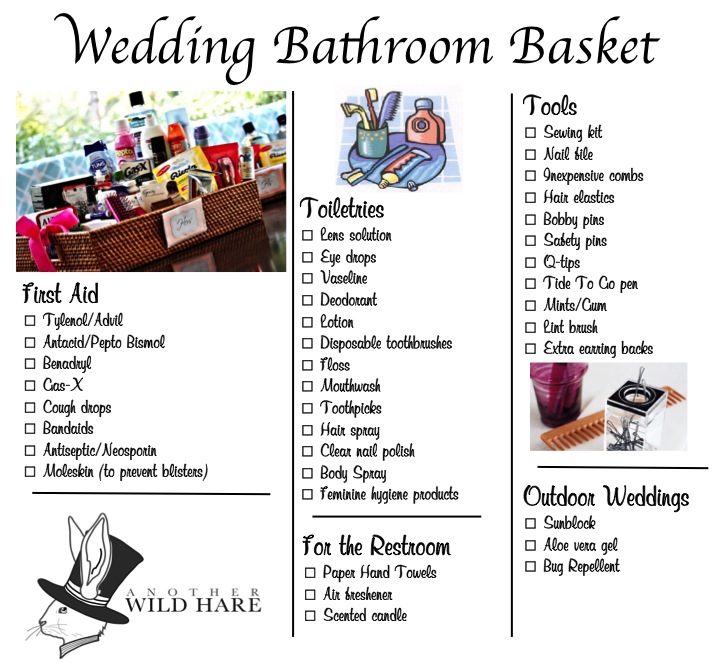 I have to admit…I was a little surprised to see several of the lists included A brush…uuuhhh, REALLY?  Maybe it's being an elementary teacher…but…that's one thing I wouldn't share…When we make the baskets for KK's wedding, we selected the basics.  You really don't have to include EVERYTHING…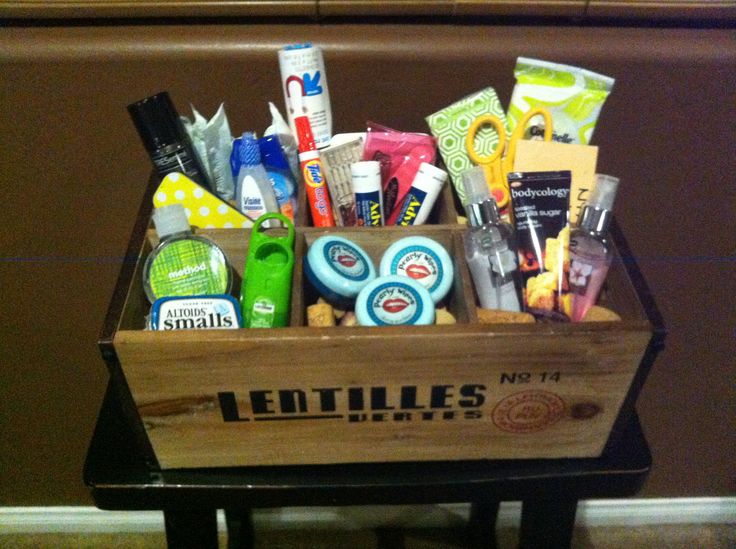 www.pinterest.com
The Gents at our wedding aren't so lucky.  Their men's room will not be graced with a basket of any sort.  The only consideration I'm giving them, and to all the guests, actually, is to supply a few cans of insect repellant by the steps leading down to the lake.  I'm sure a few nasty critters are lurking…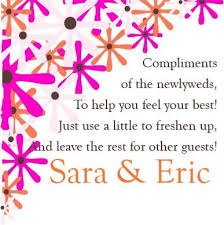 www.weddingwire.com
And to finish up?  It would be lovely to add a little note to your baskets like the one above.  🙂