Unusual Wedding Veils… Wedding Dresses move in trends. Remember the "Mermaid" gown? In the 50's, tea-length wedding dresses were all the rage.  But what about wedding veils? The biggest trend I see these days regarding wedding veils, is brides are choosing NOT to wear them.  I find this a little sad.  To me, the wedding veil makes a bride look like a bride.  But remember, there is no right or wrong when it comes to a bride's attire; just what YOU like.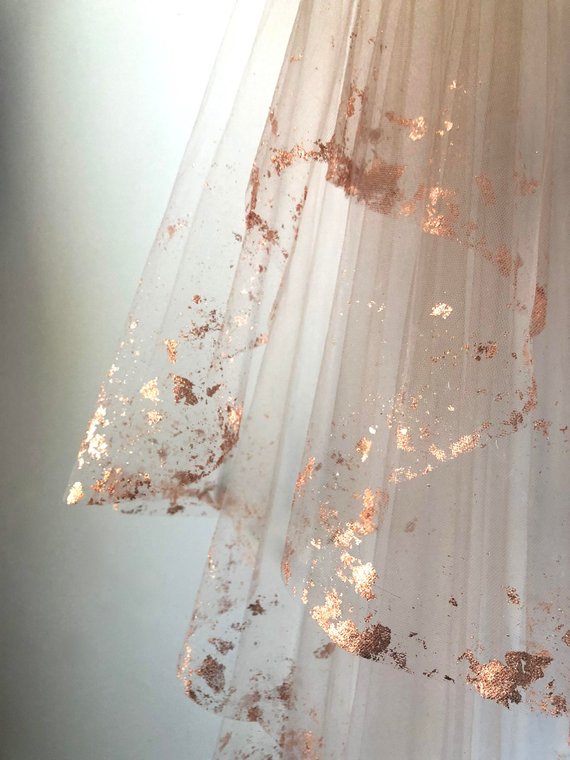 But…enter onto the world stage, Meghan Markle, the newly minted Duchess of Sussex.  When I think of her wedding attire, what stands out for me is her fabulous veil.  Her wedding gown was very elegant, but was almost too plain.  But the dramatic veil she wore sky-rocketed her ensemble to the level she needed as a royal bride.
Not sure about the above veil.  I think one would have to be careful with the gold.  It would be a limiting color scheme, although it IS beautiful.
How about the veil below?  While dramatic, I think it over-powers the bride's dress.  It's just too much.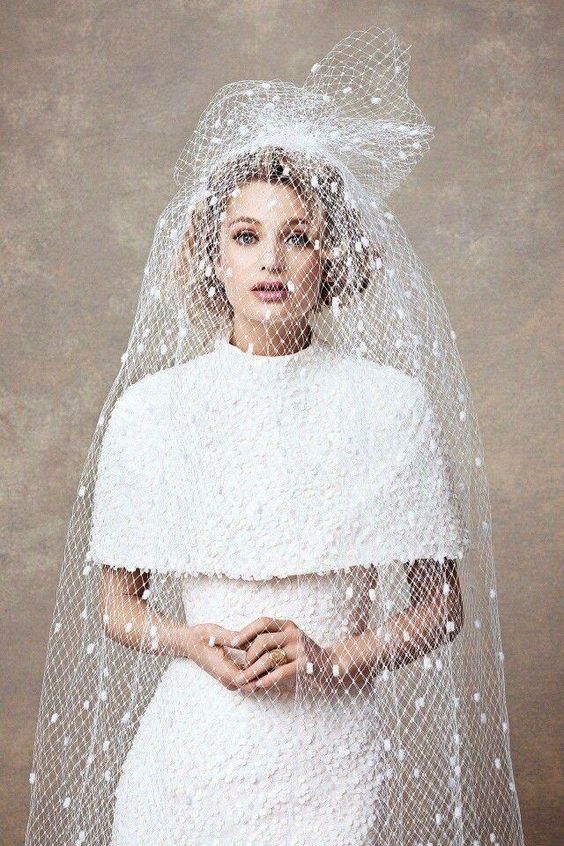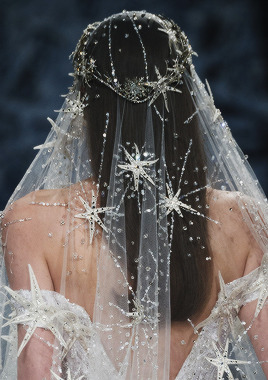 The above veil would definitely require a dress that was simple in design, like Meghan's was.  It doesn't appear to me that was this bride's choice.  Too much of a good thing in my opinion.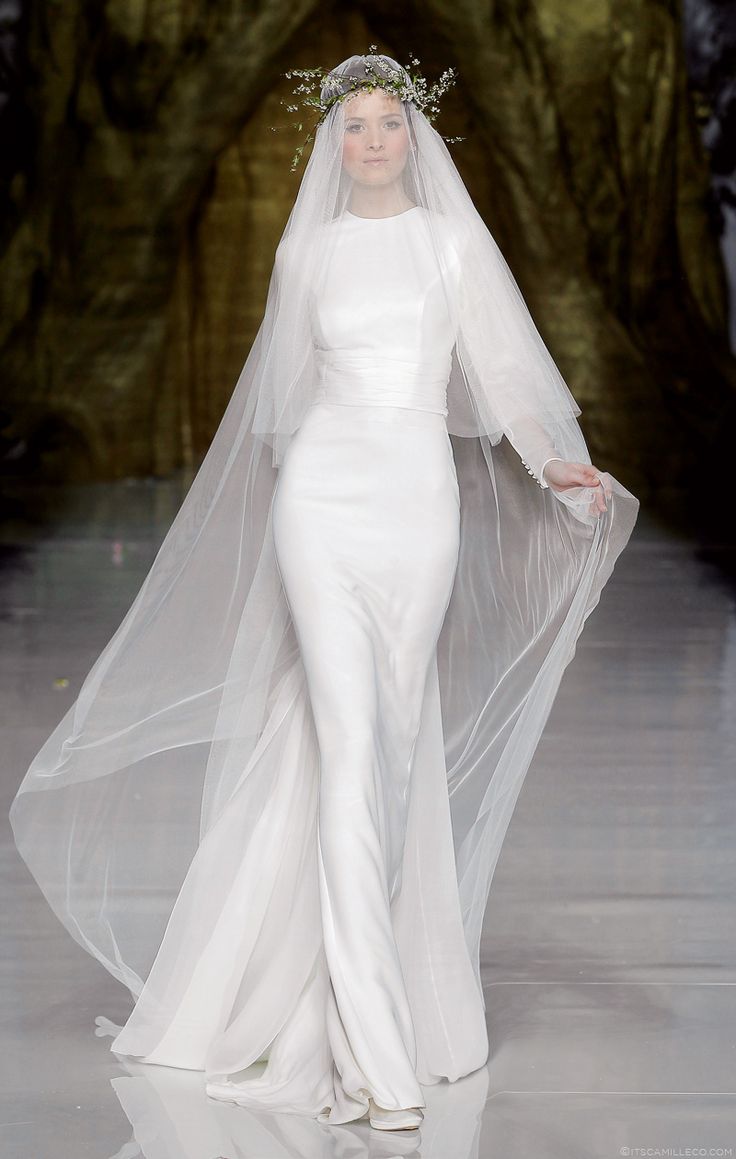 This veil is along the same lines of Ms. Markle's.  Bigger than life, coupled with a simple, yet elegant gown.  I like the look.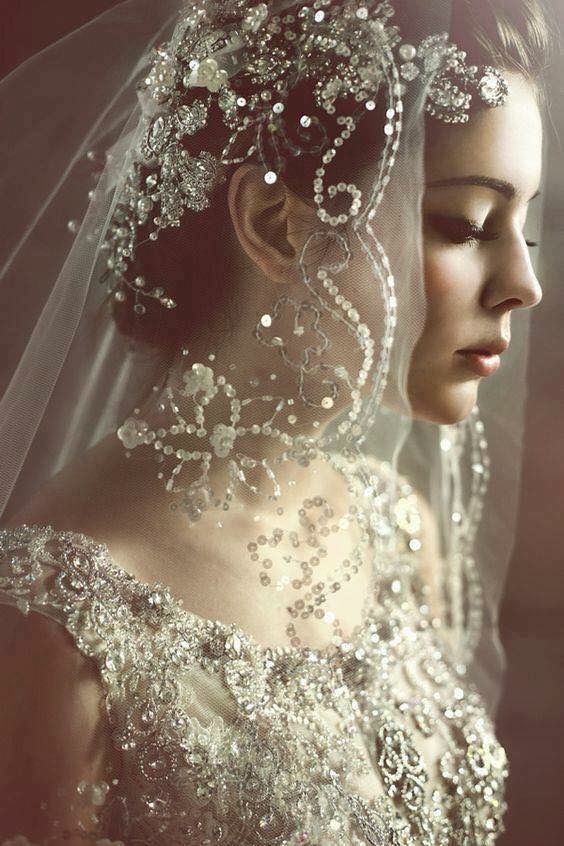 Directly opposite to the last photo, is the gown and veil above.  Wow!  Talk about over the top. While it's awe-inspiring, it's just too much for my taste.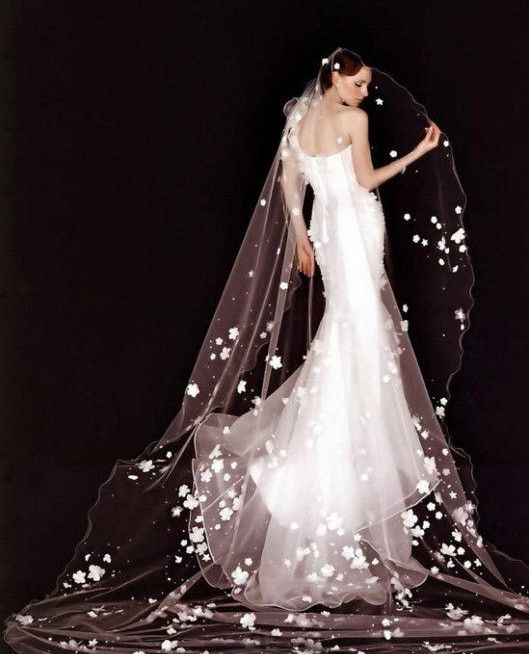 The last photo above, is my favorite.  It combines just the right amount of umph to an classic, unadorned gown.