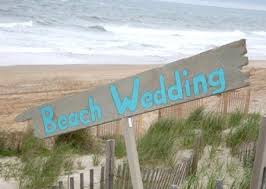 Would you choose to go with the less conventional? While not the classic norm, beach weddings are still wildly popular.  Easy for those who live on either coast, not so much for those who don't…  If you reside in the middle of the country, and want a beach wedding, it becomes a "Destination Wedding."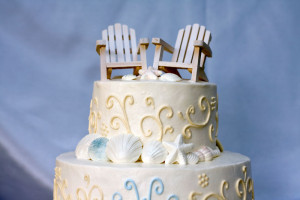 There ARE advantages to a "Destination Wedding."  Advantage number one: you get your dream, and a gorgeous venue to boot. You don't have to spend a fortune on decorations – unless you want to (like couple did in the last photo with the extravagant flowers).  The natural beauty of the sand and water is all you need.  The weather is rarely a factor, most days are usually warm if you pick spring or summer.  Even  a few drizzles are navigable.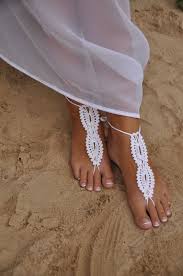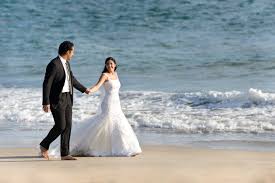 Advantage number two – the fun attire!  I love the bridal sandals in photo number two.  While pretty, they don't even have a sole!  You get the attractiveness of a shoe, without the complications of a sandle in the sand.  Advantage number three: it can significantly reduce your guest list to only family and dearest friends.  Who else would take on the time and expense involved in traveling to a beach wedding?  Number three – think of the photo opps!!  The photo of the bride and groom above is gorgeous and life-long keepsake.  In fact, I have never seen a beach wedding photo that wasn't spectacular.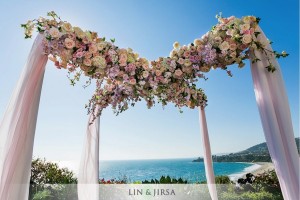 Where ever you marry, it doesn't really matter.  You are joining your life with your best friend, your soul-mate.  It can be in the presence of  a justice of the peace, in a church, or on a beach…
Shop Amazon Spring Outlet Event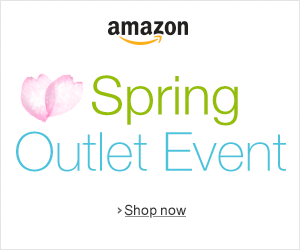 Image #1 www.weddingwire.com
Image #2 vvlevents.com
image #3 www.topdreamer.com
Image #4 diamond-wedding-rings-for-wome1117.blogspot.com
Image #5 www.elegantweddinginvites.com