Would you consider a "fake wedding cake" for your big day?  What are "fake wedding cakes"?  you ask.  It's simple, although as a mother of a recent bride, I had been unaware of this option until I watched the TV program, "Shark Tank" the other night.  It's simple.  The cake is formed of styrofoam rounds decorated in fondant, (edible icing), or "perm-icing" (non-edible icing).  http://lifestyle.howstuffworks.com/weddings/planning/wedding-cakes/fake-wedding-cake.htm  gives a great explanation on how it's done.
The plan is to "Display the 'fake cake' " at the reception, but serve other desserts to the guests.
The  American TV show, "Shark Tank" gives 'wanna be' entrepreneurs the chance to pitch their products to venture capitalists. The bakers on this particular episode presented the "fake wedding cake" option, but with a twist.  Their cakes had a secret compartment which would face the bride and groom.  They would "pretend" to cut the cake.  The secret compartment would be filled with any type of white cake and icing, enough for two, enough for the bride and groom to feed each other.  Then the cake would be wheeled to the "kitchen" where servers would then cut sheet cake and serve the guests.  The rental, "fake cake" would then be shipped to back to the company.
I maintain this is not a real money saver. By the time the "fake wedding cake" rental fee and sheet cake are factored in, it could cost almost as much as a real wedding cake.  And really…do you think you're going to fool your guests?  And on top of that, the bride and groom would not have the "top" layer of their cake to preserve and enjoy for their first anniversary.  If you'd like tips on how to preserve the top layer of YOUR wedding cake, check back soon  and read "how to" on my next blog post!
Shop Amazon – Free Shipping on Orders Over $35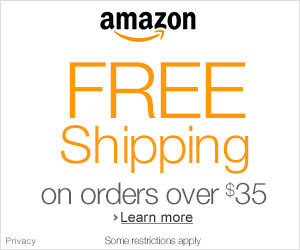 All images: www.ultimatefakecakes.com
Shop Amazon Gift Cards. Any Occasion. No Expiration.