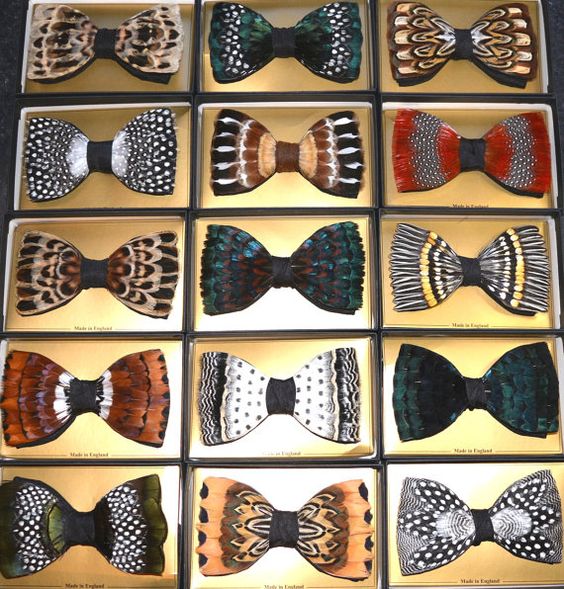 Groom's Gifts to their groomsmen…Poor guys. As we women know, they have a difficult time choosing gifts. You would think it would be easy for them to select gifts for their best friends, but it isn't. Most men won't ask for help, so you need to guide them. While they don't like to admit it, men are suckers for a good custom gift idea, which is why a custom photo wallet could be a great gift for the groomsmen. Custom gifts are great as they serve a purpose, while also holding sentimental value to the receiver. So opting for personalized groomsmen gift ideas can be the best choice. And don't let your groom get away with the old standbys: an engraved beer stein, a flask, etc. I've selected a few cute, useful ideas for your viewing pleasure. 🙂
Love the bowties above. They lend such a jaunty air. Ladies, if you want some control over what the boys wear, suggest just such a gift to your groom. You could even suggest a gift like gourmet meat and cheese gift baskets, as we all know that men like to eat, haha! Anyway, once you've offered some suggestions, you can help him select the attire to your specifications. Same goes for the ties below. And as a bonus, this package has something most men will enjoy, a good bottle.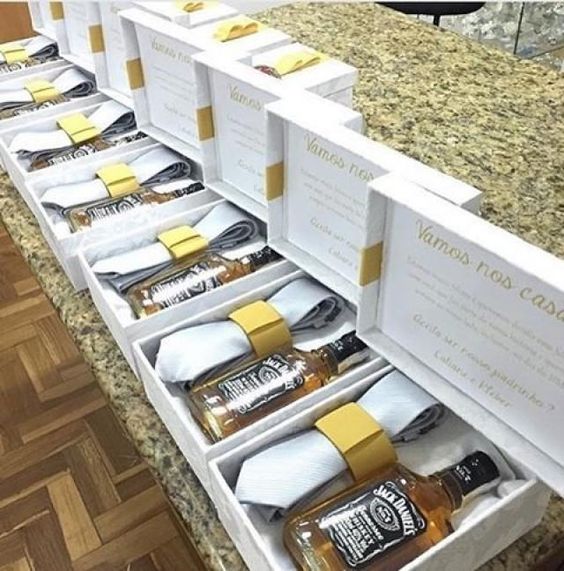 Out of all the gift options on this post, the cufflinks below are my favorite; maybe because my husband loves cufflinks. He has a great collection, which are mainly gifts from me. I like the option of gifting each groomsman a similar 'thank you' while having the ability to customize the choice. Remember, though…the men's shirts must have french cuffs in order to wear cufflinks.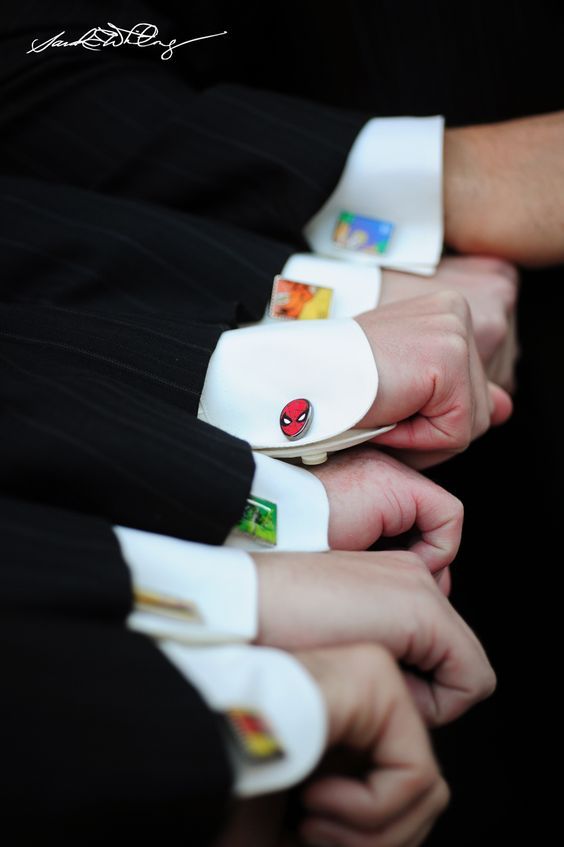 Considering a 'consumable gift'? Nothing could be cuter than this "mini-bar"! And while it would take a little time to shop for the mini bottles and then assemble the jars, the cost would be reasonable.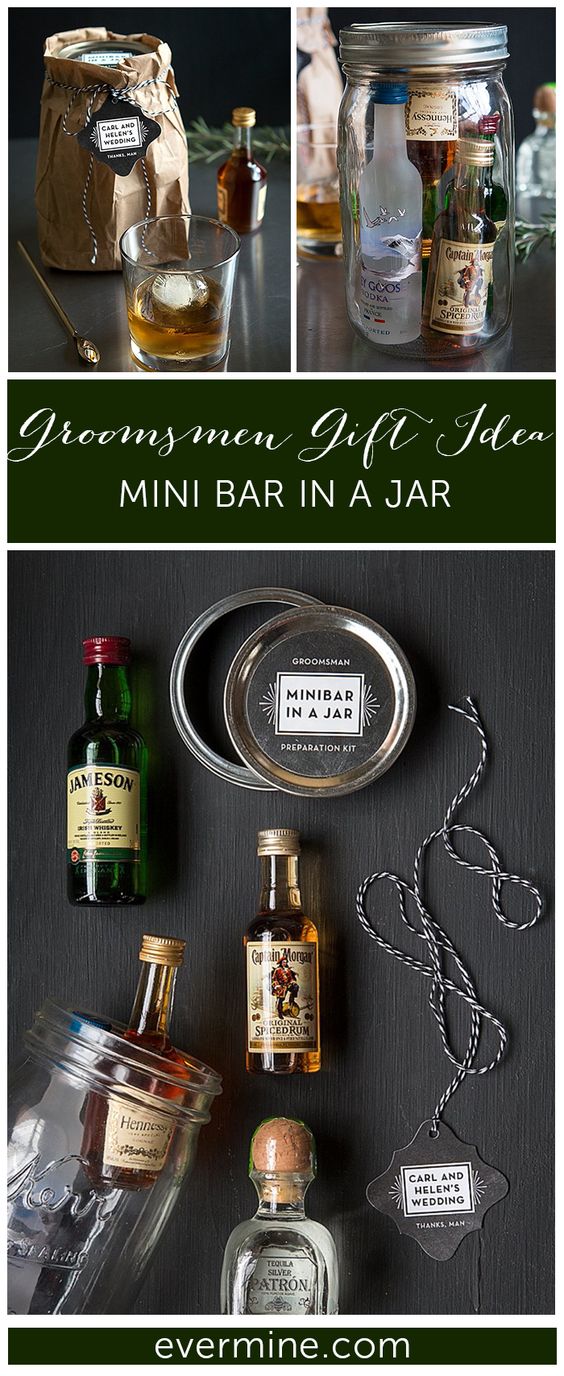 Still like a consumable gift, but not feeling the alcohol vibe? Maybe wise. No one wants tipsy groomsmen! Consider the adorable boxed gift below. As a Starbuck's fan, this is right up my alley!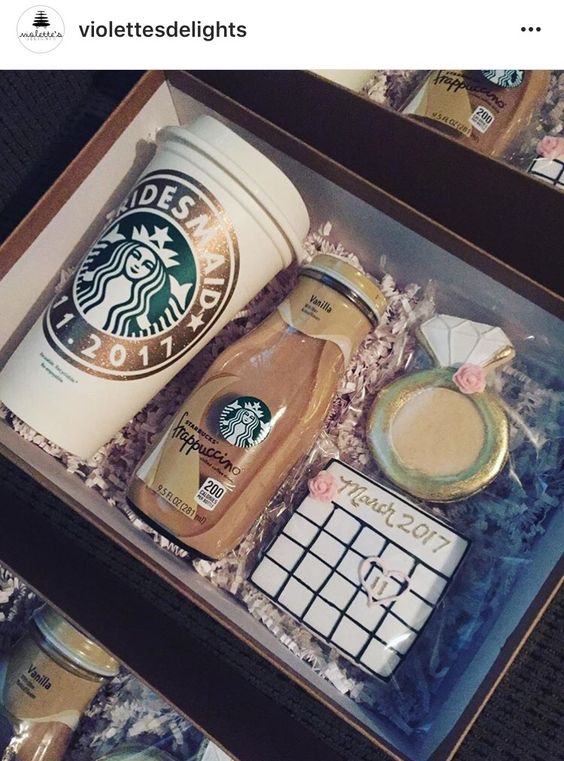 The pocket knives below are another thoughtful, and useful gift! My husband has quite a collection of them as well. Just remember to allow time for personalization if you go this route, and don't forget to leave the knife at home if you're flying! I would hate to see such a lovely keepsake left at airport security.