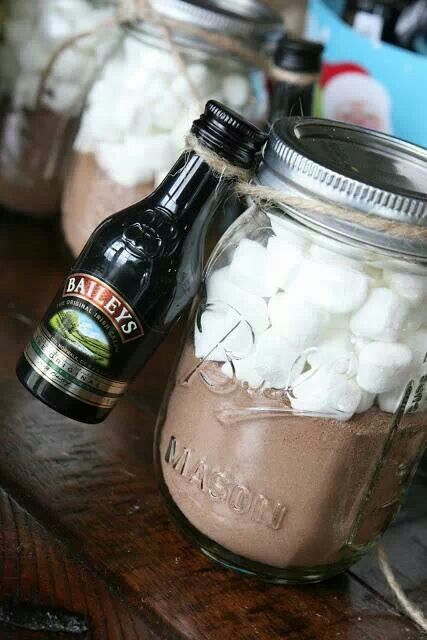 Found on: BuzzFeed
Late Night Wedding Snacks ?  Will you provide them for your wedding guests?  The pressure is on to be the host with the most.  For many couples this includes "Late Night Snacks".  Most caterers offer a variety of options, but this just piles on the cost to you per guest.  Is it necessary?  No, but it depends on your budget and what is important to you.  Feel it's a must?  There are ways around the huge per head cost.  This OF COURSE, involves some DIY projects. Love, love the beverage above. It's cute, sweet, and I've yet to see another like it.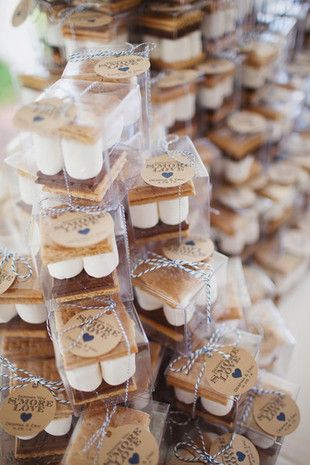 Found on: WeddingWire
The "S'Mores" above, usually with a tag that reads, "S' Mores to Love" have been done and done again. But there's a reason, it's a nice snack and relatively inexpensive; and easily to assemble yourself before the wedding.

Found on: My Wedding Reception Ideas
I adore the treat above, which in it's beauty can also act as a wedding favor.  I remember the first wedding I attend at the tender age of four.  At the end of the evening, each guest was offered a piece of wedding cake in a pristine little white cake box.  My mom told me that if I placed it under my pillow at night, I'd dream of my husband. It was a hard decision to refrain from eating the cake, and save it to place under my pillow, but I did it!  Did I dream of my future husband? …No… 🙁  And as the photos above show, it doesn't have to be cake you send home, but a treat such as fudge.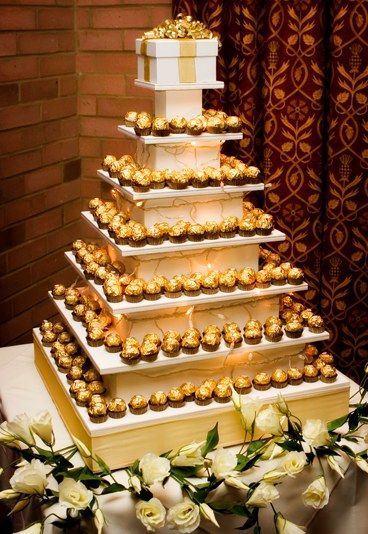 Found on: Sofeminine UK
The next photo offers a light treat that presents a beautiful display and would be relatively inexpensive.  All you need is a stand, some chocolates and a creative eye.  Sometimes all guests need is just a little nibble to tide them over.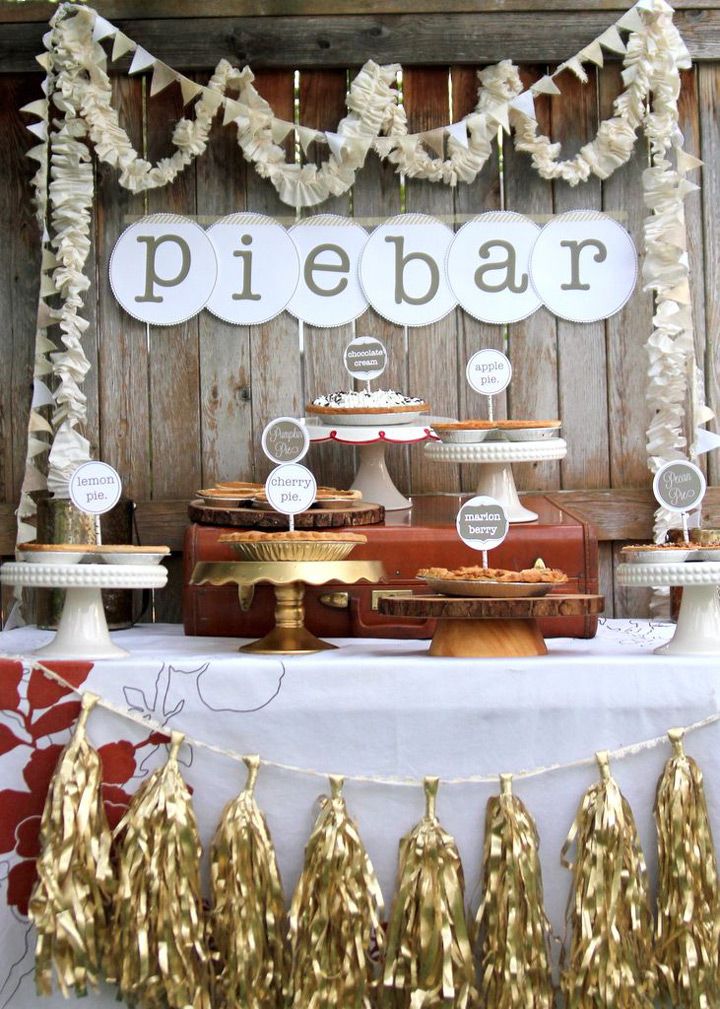 Found on: Mon Cheri Bridals
Of the opinion that your guests need more of a hearty snack?  The pies above would surely be filling, and if your theme is country based, fit in nicely.  You could even bypass the caterer, (provided he/she is not contracted along with the reception venue), and purchase the pies at a reduced price yourself!