If you opt for a wedding gown train, you have many choices.
In this post, I'll tell you about three of the many types:  Chapel, Cathedral, Royal, and Monarch trains.
The Chapel Train is 3 and a half feel long.  It is measured from the waist.  This train is formal, but not unwieldy. It gives a bride a graceful silhouette.
The Cathedral Train is 6 and a half to 7 and a half feet long, also measured from the waist.  If a bride chooses this train length, and she wishes to wear a veil, she needs to select a cathedral length veil.  The train and veil thus compliment each other, and there is no break in the lines of either.  This was my daughter's choice.  You can see Maggie and her groom in the photo below:
 The Royal Train is no less than ten feet long, measuring from the waist.  This train is reserved for a grand ceremony, and the clothing selections for the attendants and guests should be in keeping with it's tone.  The venue screams cathedral, not a country church.
The final train style is the Monarch Train. This train is twelve feet or longer from the waist.  This train is usually only seen in a royal wedding venue.  Think the beautiful and icon Diana, Princess and Wales, and HRH Catherine, Duchess of Cambridge.  Of course, anyone can wear this train, but if you DO choose it, keep in mind that at least 2 attendants will need to aide you in your walk up and down the isle…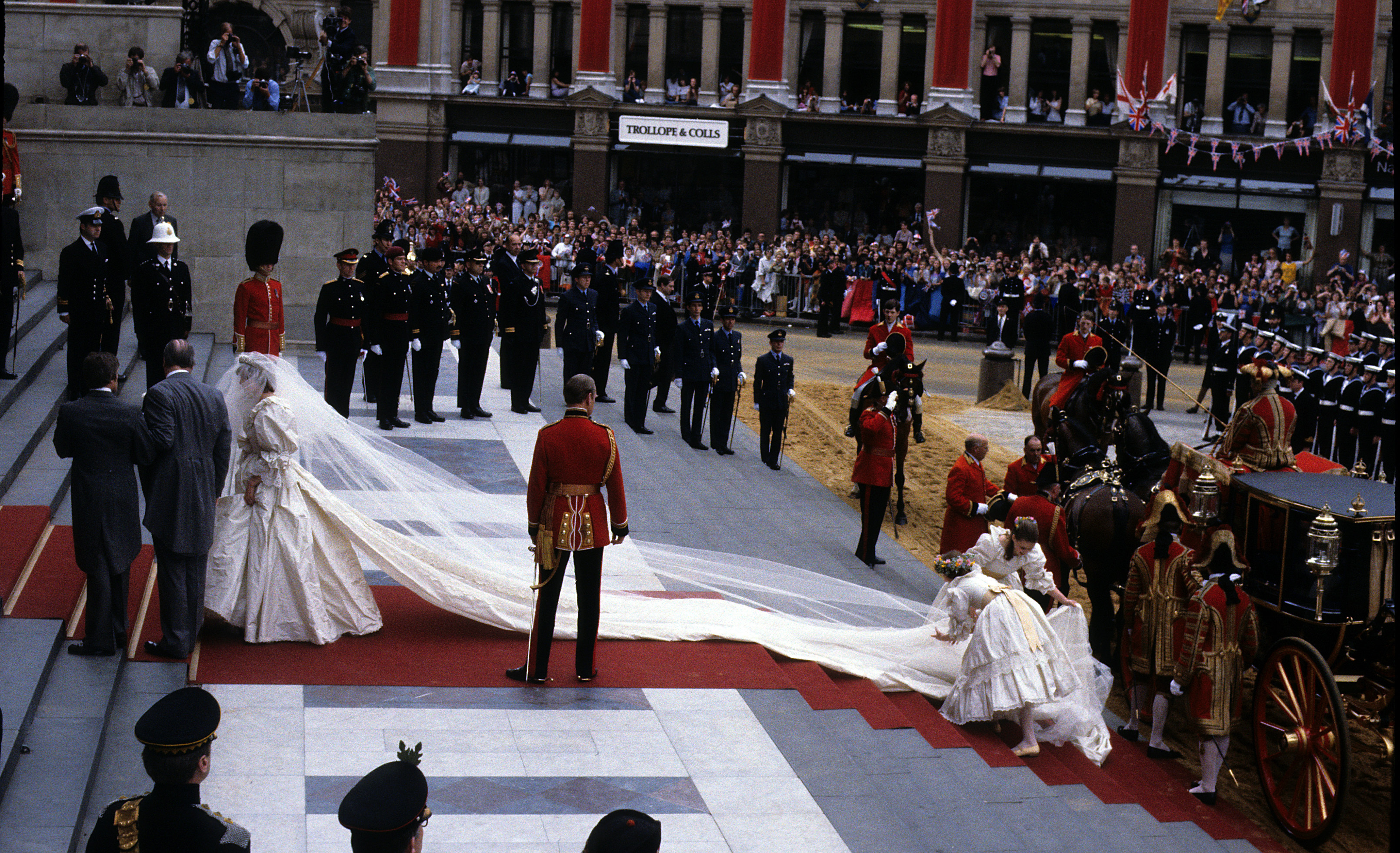 Next time, we'll talk bustles, as you MUST have one is your dress sports a train!
Thanks to Jenny Evans from www.wedding.lds.com for all the excellent information.