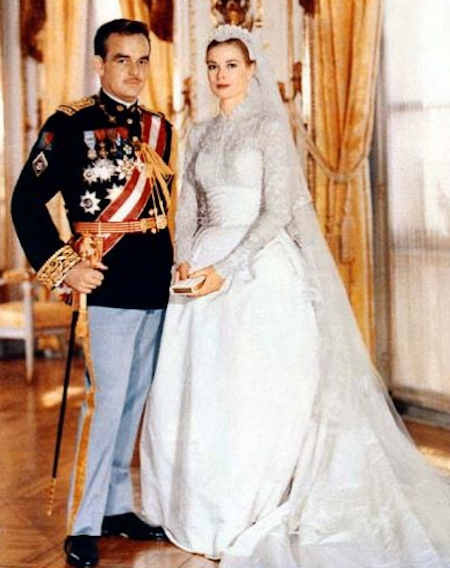 Royal wedding gowns …the makings of fairly tales…  I chose a few beauties over the years to share with you.  My very favorite – Grace Kelly's.  I think it's absolutely exquisite.  There is not a thing I would change. The reviews of Kate Middleton's dress were constantly comparing it to Princess Grace's.  I do not see it, save for the lace bodice and long sleeves.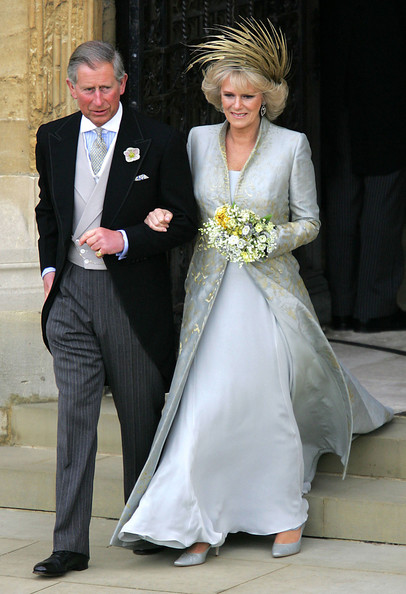 While not a fan of Camilla, I think her dress is stunning, and in perfect keeping for a lady marrying for a second time.  She makes the old adage, "All Brides Are Beautiful", true.  She sure was on her wedding day.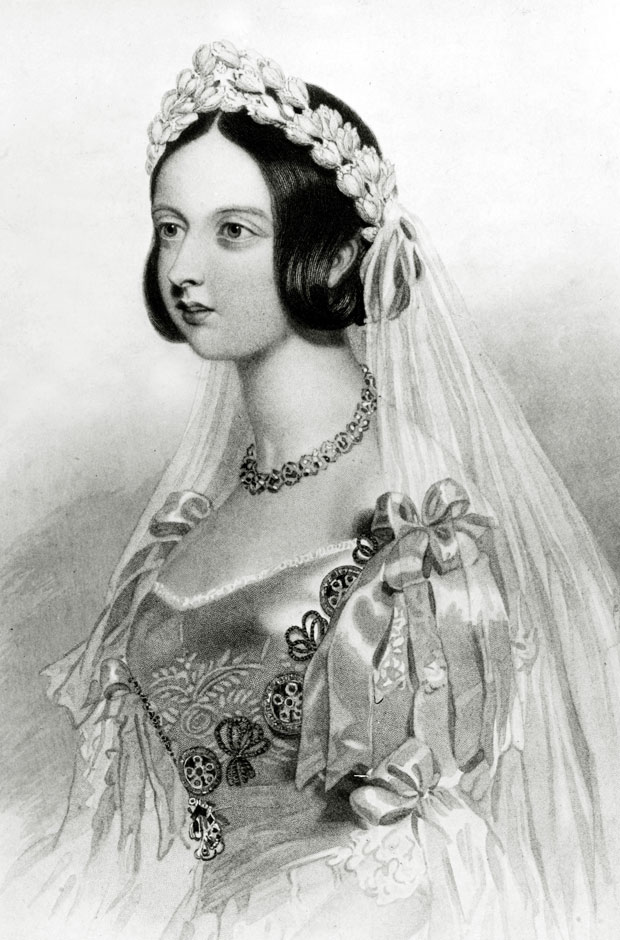 Above is a picture of the angelic Queen Victoria in her wedding finery. According to Wikipedia: "The tradition of a white wedding is commonly credited to Queen Victoria's choice to wear a white wedding dress at her wedding toPrince Albert in 1840.[1][2]
Royal brides before Victoria did not typically wear white, instead choosing "heavy brocaded gowns embroidered with white and silver thread," with red being a particularly popular colour in Western Europe more generally.[1] European and American brides had been wearing a plethora of colours, including blue, yellow, and practical colours like black, brown, or gray. As accounts of Victoria's wedding spread across the Atlantic and throughout Europe, elites followed her lead. Because of the limitations of laundering techniques, white dresses provided an opportunity for conspicuous consumption. They were favored primarily as a way to show the world that the bride's family was so wealthy and so firmly part of the leisure class that the bride would choose an elaborate dress that could be ruined by any sort of work or spill.[3] The colour white was also the colour girls were required to wear at the time when they were presented to the court.[1]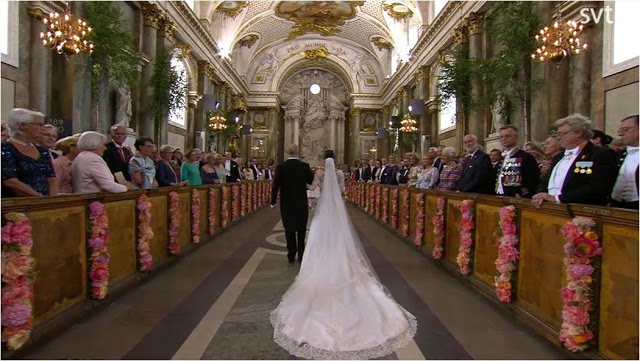 Above is a photo of the new Princess Sophia of Sweden's train…and notice the lovely flowers on the pews.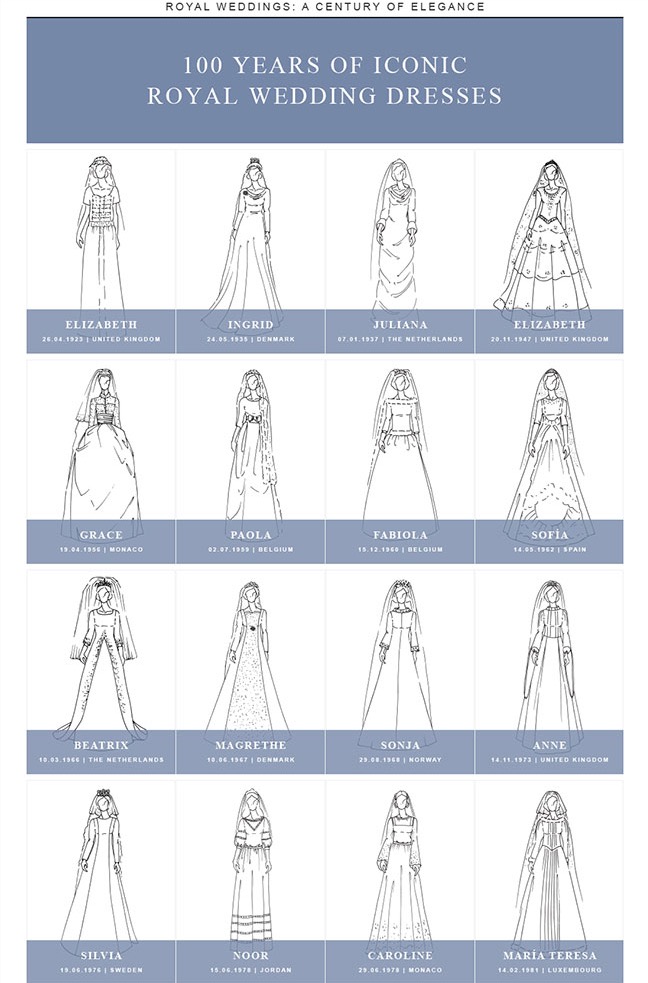 The chart above showcases the wedding dress sketches of the most recent royal brides.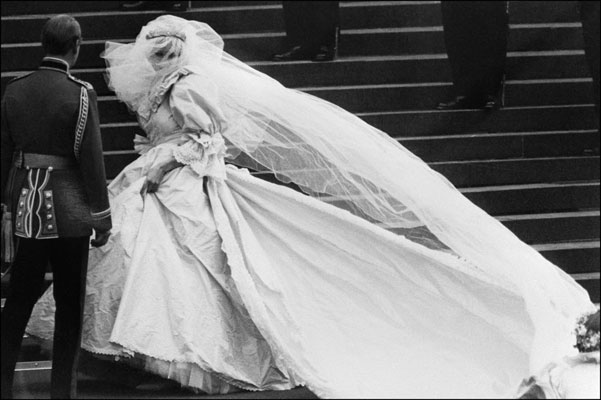 And we can NEVER forget the iconic dress of Diana, Princess of Wales.  It was panned throughout the years, but I think she chose well.  It was perfect for her larger than life wedding, her larger than life venue…