All the ins and outs of wedding invitations, do you you know them? There's more to your wedding invitation than just picking a pretty pattern.  You must decide who the hosts are, (bride's family, groom's family or both), type of wedding, (religious, non-religious), font and invitation style.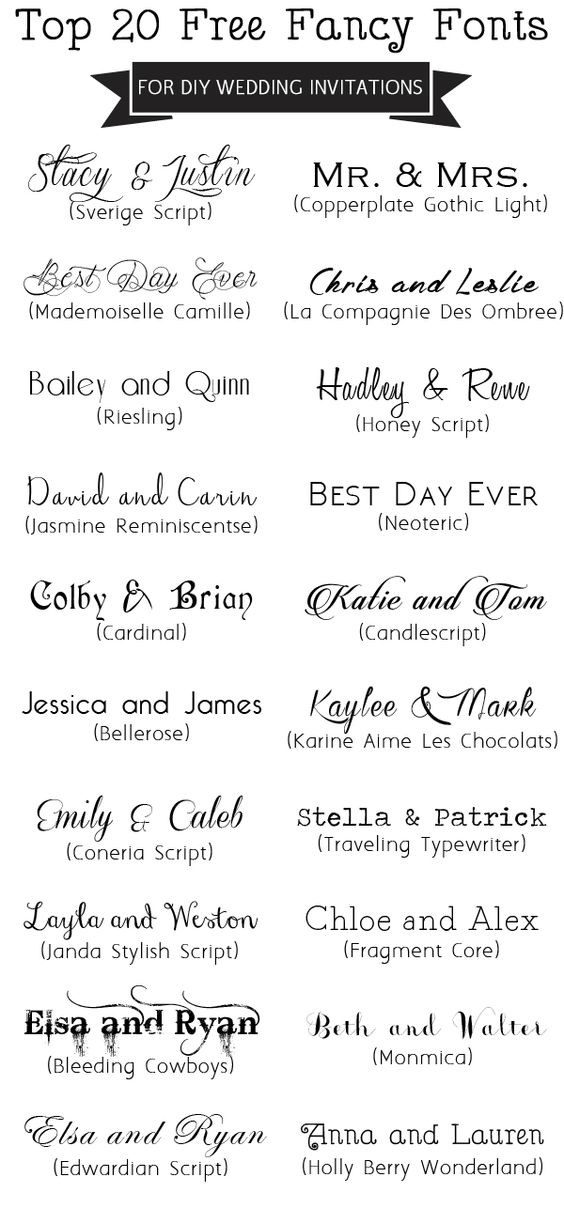 In deciding the script font, you are making a choice as to whether your invitation will be formal, or informal.  Above are some lovely, "free" fonts for a DIY invite.  CAN you DIY?  Yes you can, and nicely too. Although if you go on a website such as etsy.com, you can get a professional to make your invitations for not that much more than a DIY "kit" would cost you.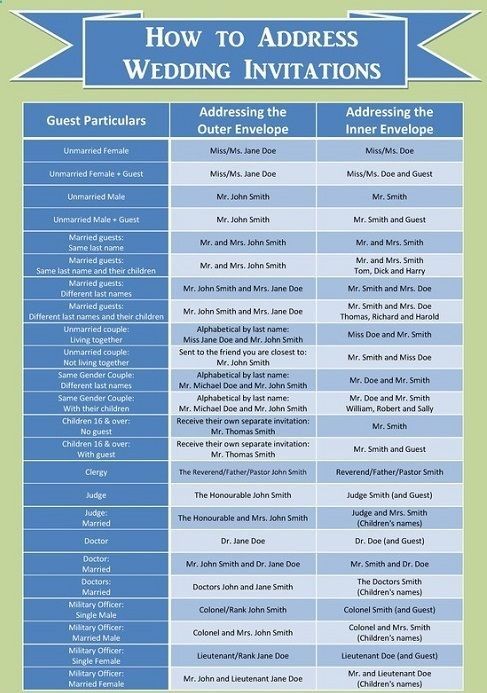 Addressing those invites…this can be a challenge to be done properly.  Best advice?  Consult an etiquette book, this blog post, or a website.  You want to do it right?  Consider hiring a calligrapher, it's not prohibitively priced, and can save you so much time – as well as looking beautiful.  Another option?  Check to see if your printer offers the option of printing your guests' addresses on the outer envelopes prior to shipping you your completed order.

The above chart offers some "extra tips" for the right way, and the WRONG way of the envelope etiquette.  Perhaps the most important tip, always, always spell all words out, i.e., state name, street address, etc.
When you've figured all the business side of your wedding invitations, the fun begins.  You get to choose your style.  Remember, your wedding invitation is the first glimpse your guests will get for the style and vibe of your wedding.  Not to scare you, but it's a big decision!