This photo is of my headpiece and veil.  They are 30 years old now.  I had them preserved, along with my dress, by my local dry cleaner.  I opened my "Memory Keepsake Box" when Maggie got engaged, and coincidentally close to Kenny's and my 30 year anniversary.  I was pleased at how well the dress and veil held up.
All four of our daughters are now taller than I.  I do not hold onto hopes that one of them will wear my dress.  Dresses can be hemmed, but not much can be done when when they are too short.
The veil/headpiece is another story.  I would love it if someday one of the girls wore some component of my "Veil."
This creates a problem.  My dress and veil were pure white.  It is the fashion now to wear an ivory shade.  White is very harsh, and the off-white hue is much more flattering to most skin tones.
So what would one do to transform the pure white netting to a darker shade?  I have read that it can be easily done by brewing weak tea and staining the gauze.  It's a scary proposition.  If I ever do it, I'm going to go to my local fabric store and buy some white netting, and experiment. Or better yet, find a company that would do it for me.  Maybe the type of company that sells "dyed to match shoes"?
Another option is to use just the headpiece with an ivory netting.  We'll see…I have four weddings to hope…
Update: Yea!  Maggie decided to wear my Wedding Headpiece!  And I have it on good authority that KK will as well.  Each girl will have her own veil to better match the colors of her dresses – but the headpiece…that will be mine.  Dare I hope my youngest two daughters will also wear it?  I can only hope…  🙂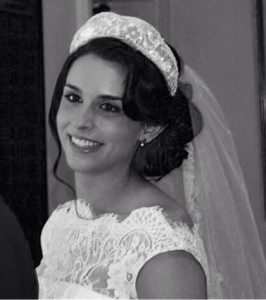 Shop Amazon Fashion – Must Have Jewelry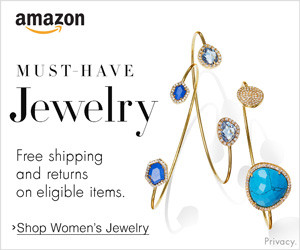 Image: #1 Mary P Karnes photos
Image #2 Patty Cloherty photos
Shop Amazon Gift Cards. Any Occasion. No Expiration.