A common kitchen staple can make your wedding sparkle!  Ice is something we take for granted. But it can add some pizzazz to your reception. Take a look at the frozen blocks below. They are designed to take the place of bags used for chilling beverages.  Interested?  Read one bride's simple instructions below.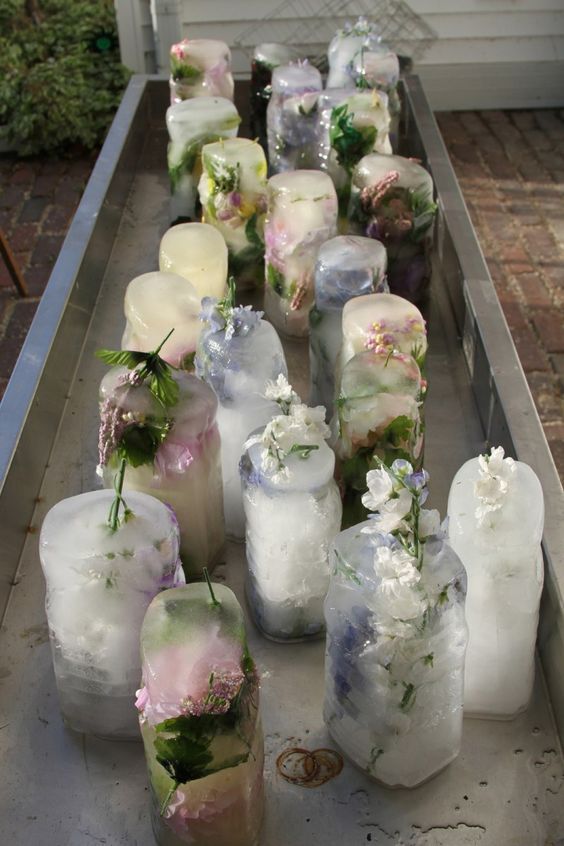 "Months before the wedding my mother started collecting plastic bottles. She filled them with water and [fake] flowers and put them in the freezer. The morning of the wedding we cut off the plastic to reveal the blocks. They were both pretty and took the place of having to buy bags of ice for an outdoor summer wedding."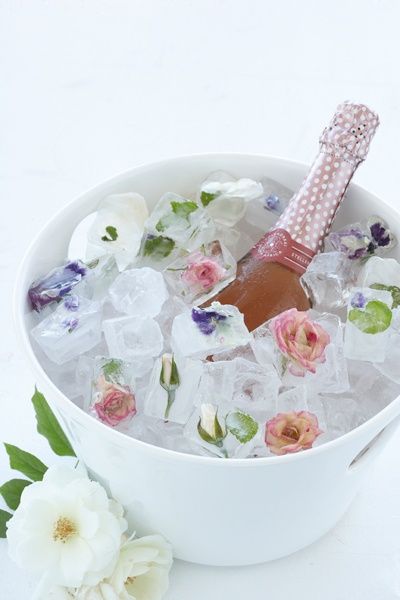 Interested in pretty EDIBLE cubes?  Martha Stewart has the recipe for that!
"To suspend flowers in cubes, work in layers: Fill an ice tray (one that makes large cubes so it will last longer) a quarter of the way with water, add flowers facing down, and freeze. Add more water to fill halfway, and freeze. Fill to the top, and freeze again.

For ice that's especially clear, use distilled water that has been boiled and then cooled. This limits impurities and air bubbles, which make ice cloudy.
The rose above encased in it's frozen world is a lovely and original centerpiece.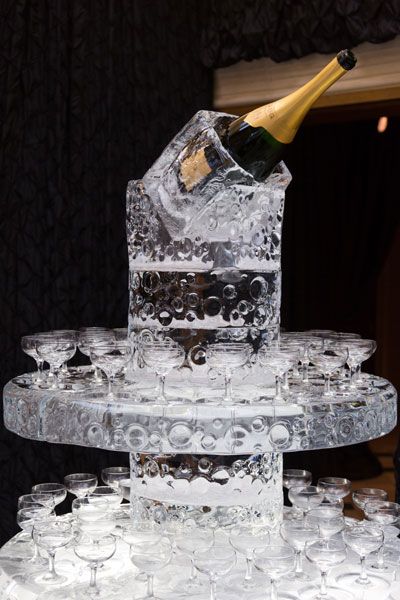 Truly, could you find a more beautiful wine holder than the one above?  I love LOVE this!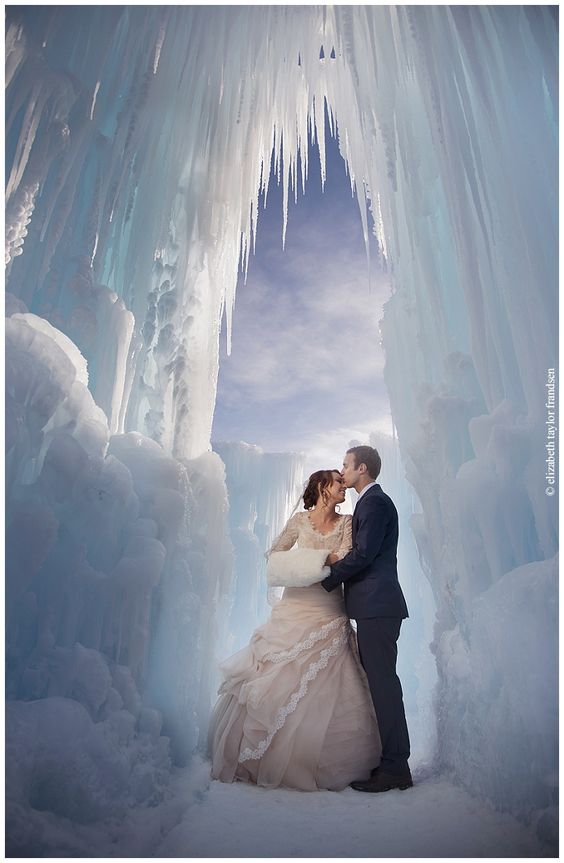 I am not sure where the photo above was taken, but it is spectacular! The photo is unique, beautiful and is the perfect setting for a winter wedding photo opp. I think it was brilliant that that bride chose a mauve colored dress to offset the starkness of the frozen backdrop.