Vintage Engagement Rings…If I had it to do all over again, would I opt for a vintage setting?  Perhaps.  But I actually DID do it again.  For our 15th anniversary, my husband upgraded my engagement ring.  I went from an emerald cut to a larger pear cut.  Guess I like the "Fancy Cut" stones.  When I went from gold to platinum, my better half did likewise, so I wear his original gold band next to my wedding ring. (Photo below – Hannah Rachael Colt)  In this photo, I am wearing the vintage engagement ring of my grandmother on top of my own ring.  Keeping it safe until I can give it to my oldest daughter, as tradition dictates, on her wedding day. I am ceremonially buttoning KK's wedding dress).  If you'd like to read that story, click on the following link to be directed to the post.  Advice To My Daughter 
But…If I had to do it AGAIN, (I won't), I would perhaps choose a vintage setting.  They are so classic, so lovely.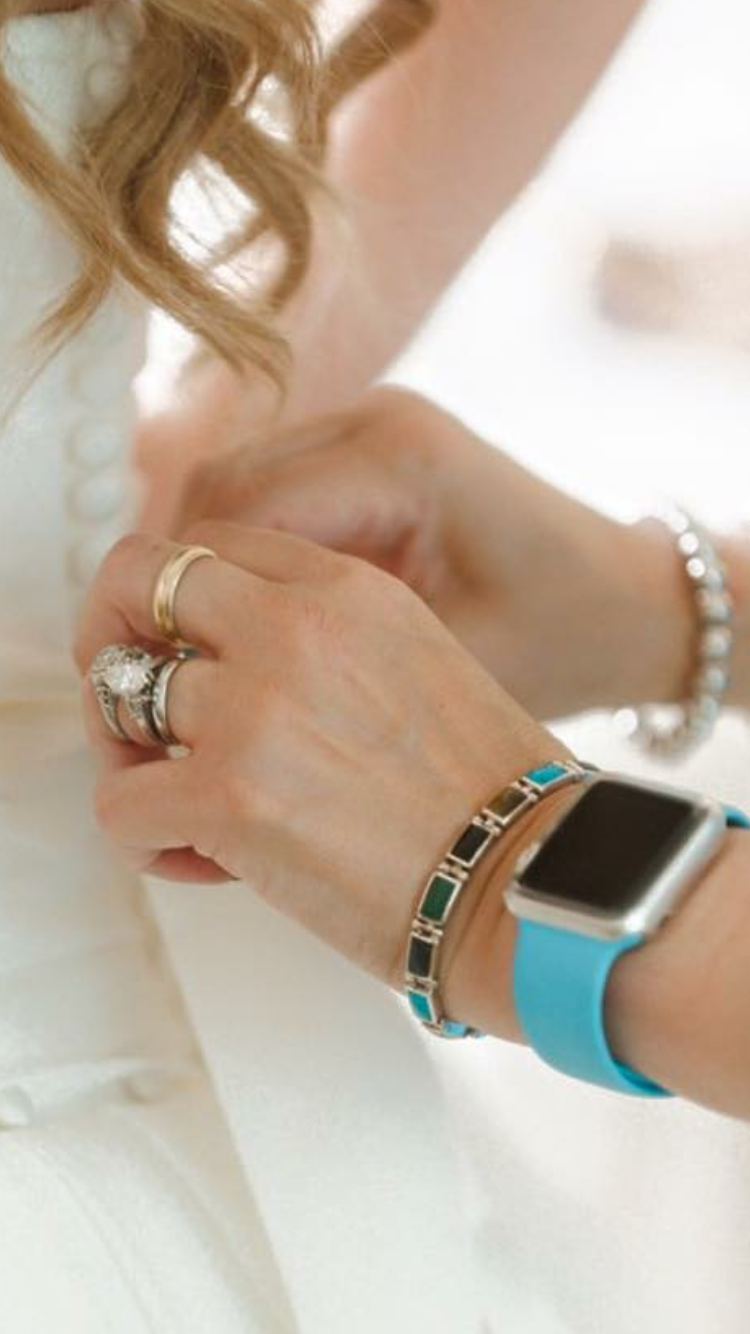 The chart below gives a nice glimpse to the engagement styles from different eras.  I must say, I like the combinations of colored stones and diamonds.  I think I might go that route if I were ever to change my set.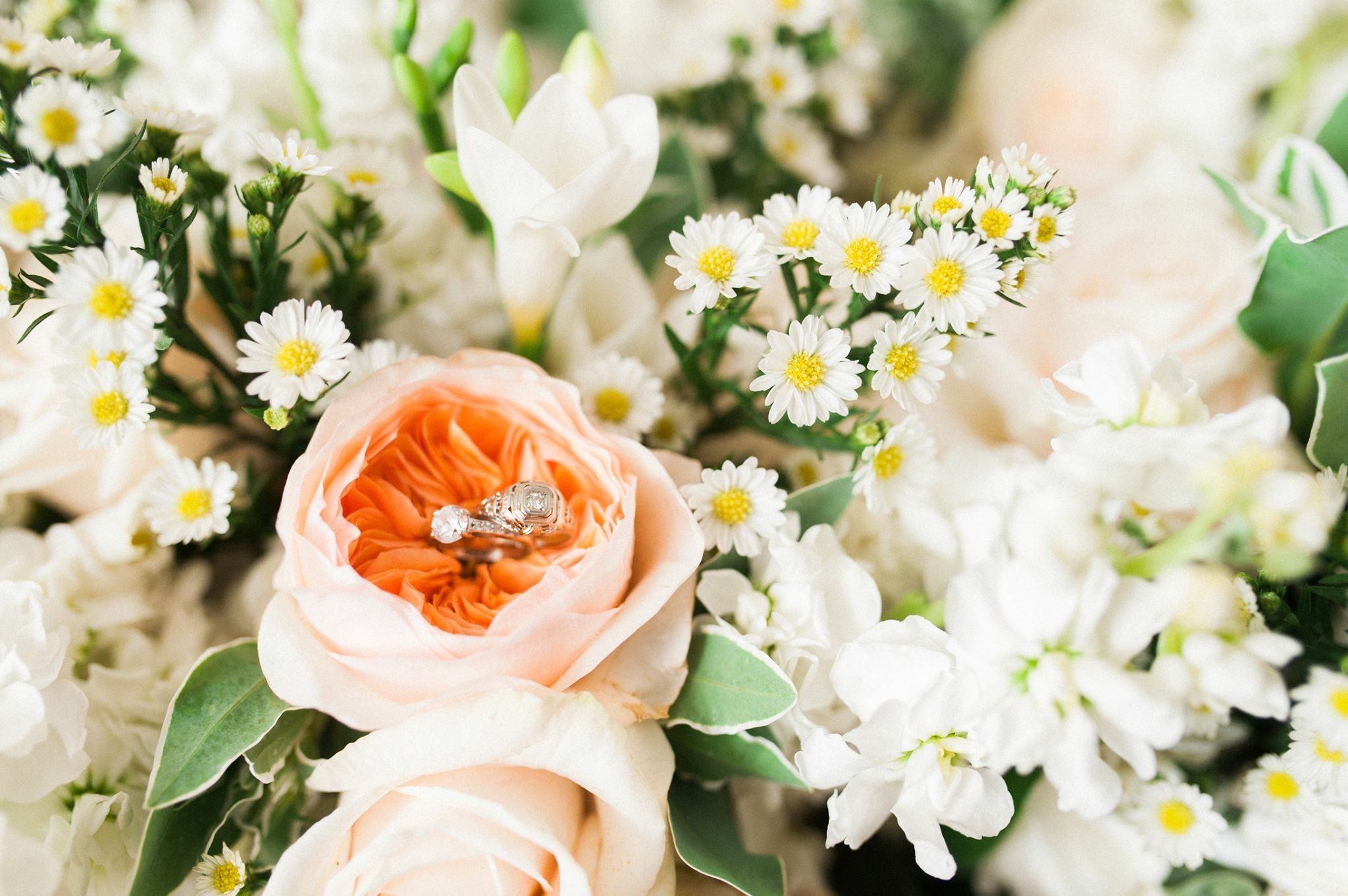 Hannah Rachael Colt photos
Back to that ring of my grandmother's…here it is above nestled in a bloom from Kathleen's bouquet with KK's own engagement ring next to it.  I love this photo.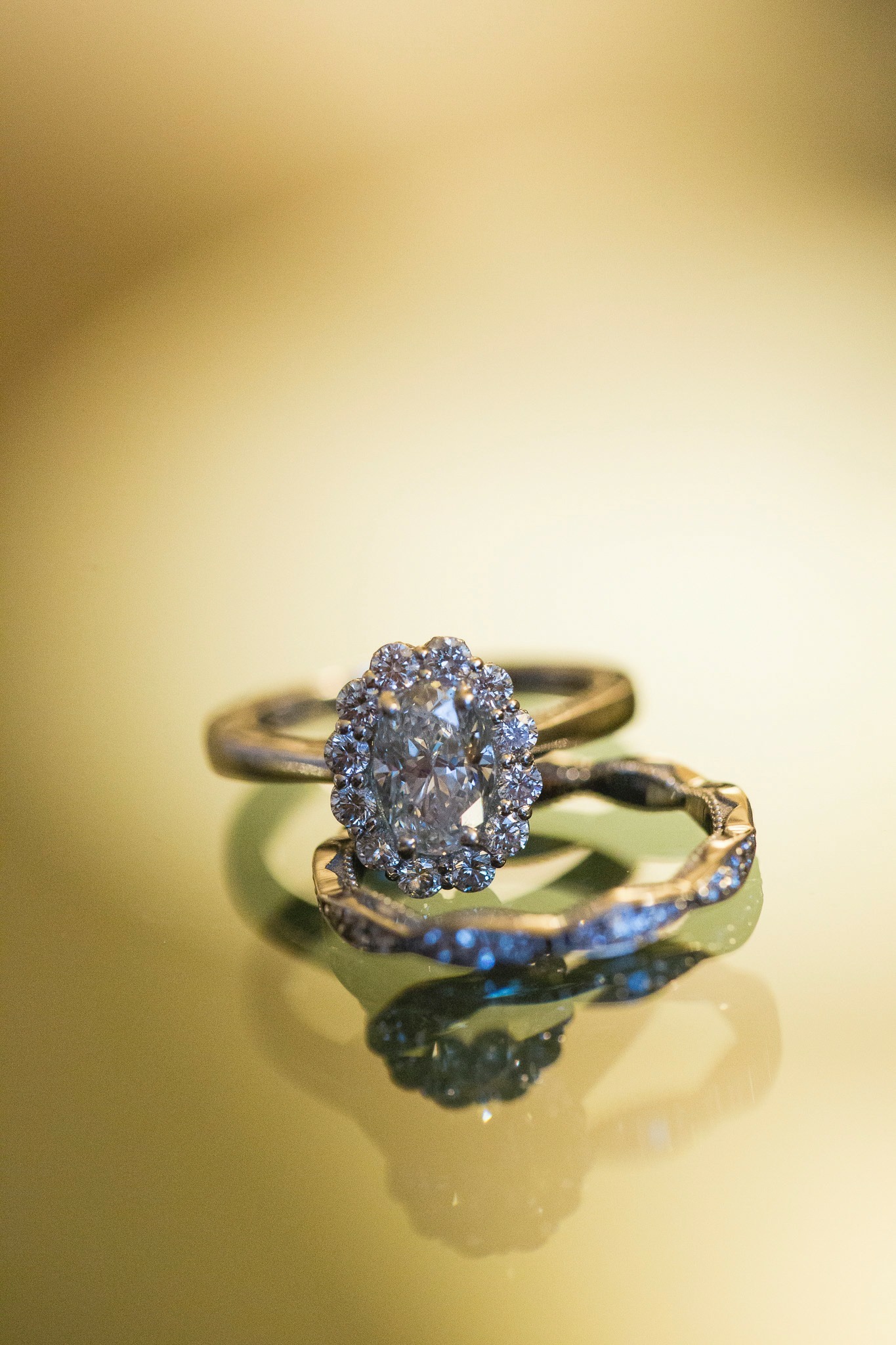 Above is daughter number two's wedding set. It has a vintage feel, don't you think?  Photo creds: Stephen Wang.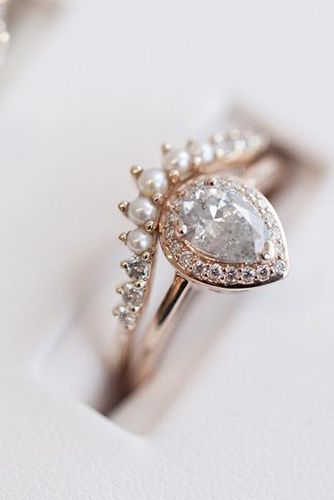 The diamond and pearl ring above is just gorgeous.  You just don't see the combination of semi-precious stones and diamonds in rings very often.  It works here, though, doesn't it?
My only concern is that the pearls might be too delicate for everyday wear.  Maybe for a right hand ring?  But that's a whole other blog post…  🙂