The Wedding That Almost Wasn't …Please enjoy this guest post by the author of the delightful new cozy mystery, "Body on the Bayou", Ellen Byron.  She shares humorous details of her OWN wedding…
In my book, BODY ON THE BAYOU: A CAJUN COUNTRY MYSTERY, a Bridezilla's wedding is postponed when the bride-to-be is declared a murder suspect and arrested. That's about the only thing that didn't happen on the way to my own wedding.
Jer and I met in spring of 1992. Our first date was postponed by the Los Angeles riots. Our engagement coincided with the 1993 Malibu fires. Our wedding was almost derailed by the 1994 Northridge Earthquake. Frankly, it's amazing L.A. has survived our relationship.
But about our wedding…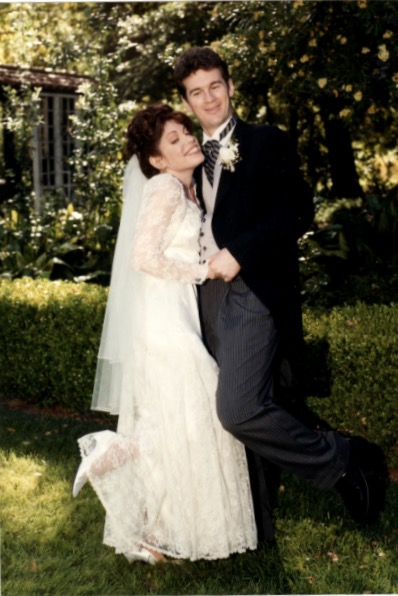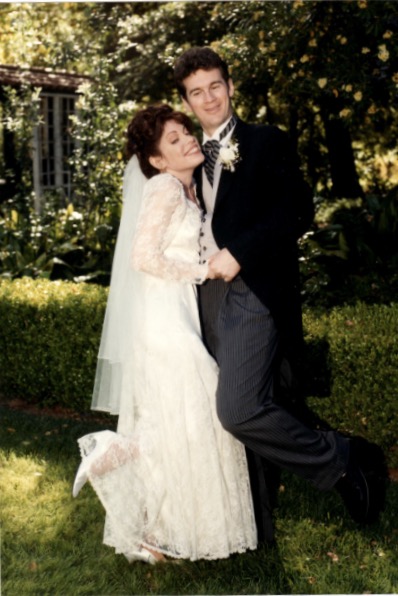 Although Jer is from St. Louis and I'm from New York, we decided to get married in the city where we met. We were committed to staging it at an historic site, and found a beautiful location in the San Fernando Valley, the Orcutt Ranch Horticulture Center. https://www.wedding-spot.com/venue/5509/Orcutt-Ranch-Horticultural-Center/
Back to the earthquake…
Being in a natural disaster is incredibly traumatic. Being a bride-to-be who discovers that her wedding location has been red-tagged, bumps that trauma up to a nuclear level.
We planned on holding the ceremony in the Orcutt's Nature Garden, cocktail hour in the Gazebo area, and the reception in the Rose Garden. Lunch would be served buffet-style in the Ranch's lovely adobe main house – which was the building that had been red-tagged, resulting in the entire operation being shut down. The site manager returned my panicked calls and assured me it would be repaired by our April 9th wedding date. "If nothing else, I promise you'll be able to hold your wedding outside," she said. "You won't have to worry about the weather. It's never rained in April the whole time I've worked here."
The building was repaired by February. But guess what? It rained in April –only on our wedding day. That morning I ran into the street like a crazy person screaming at the sky, "Stop raining! Stop raining!" (Ironically, my husband asked me out because he heard me tell someone at a dinner party how much I missed the rain, having just moved to L.A. from N.Y.)
Miraculously, my prayers were answered. The rain stopped and the ceremony went on, although a lot of stiletto heels were lost to grass stains and soggy ground. We had a blast driving to and from the wedding in an old school bus we rented to transport our out-of-town guests. We hired a small band made up of retired big band musicians, and they entertained everyone with music from the 1940s. They alternated between up-tempo numbers and ballads because, as the bandleader told us, "We're old and can't catch our breath that fast." Our guests using the magic markers and paper we put at each table to color us congratulatory messages. It was a glorious, memorable day.
And there hasn't been a natural or man-made disaster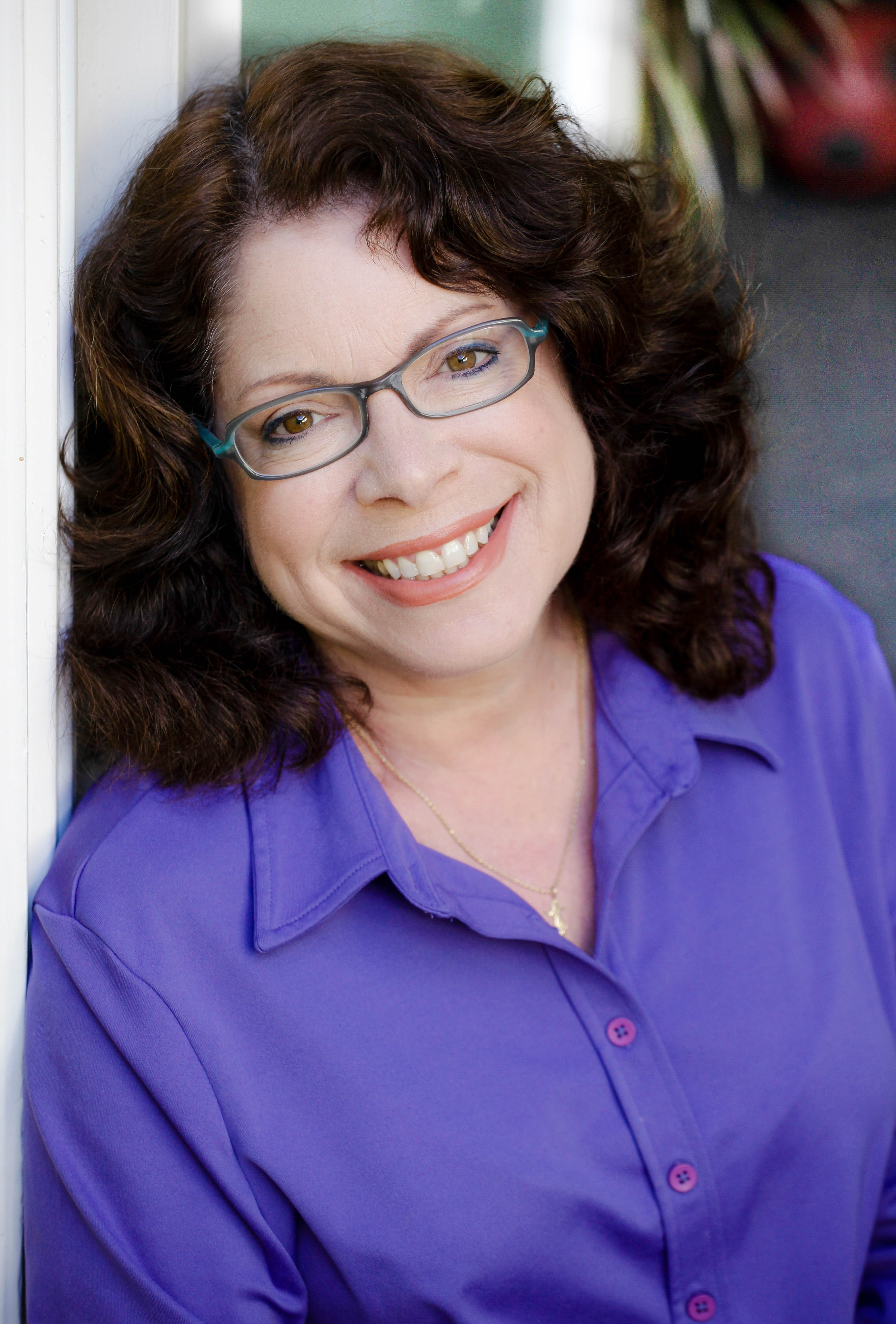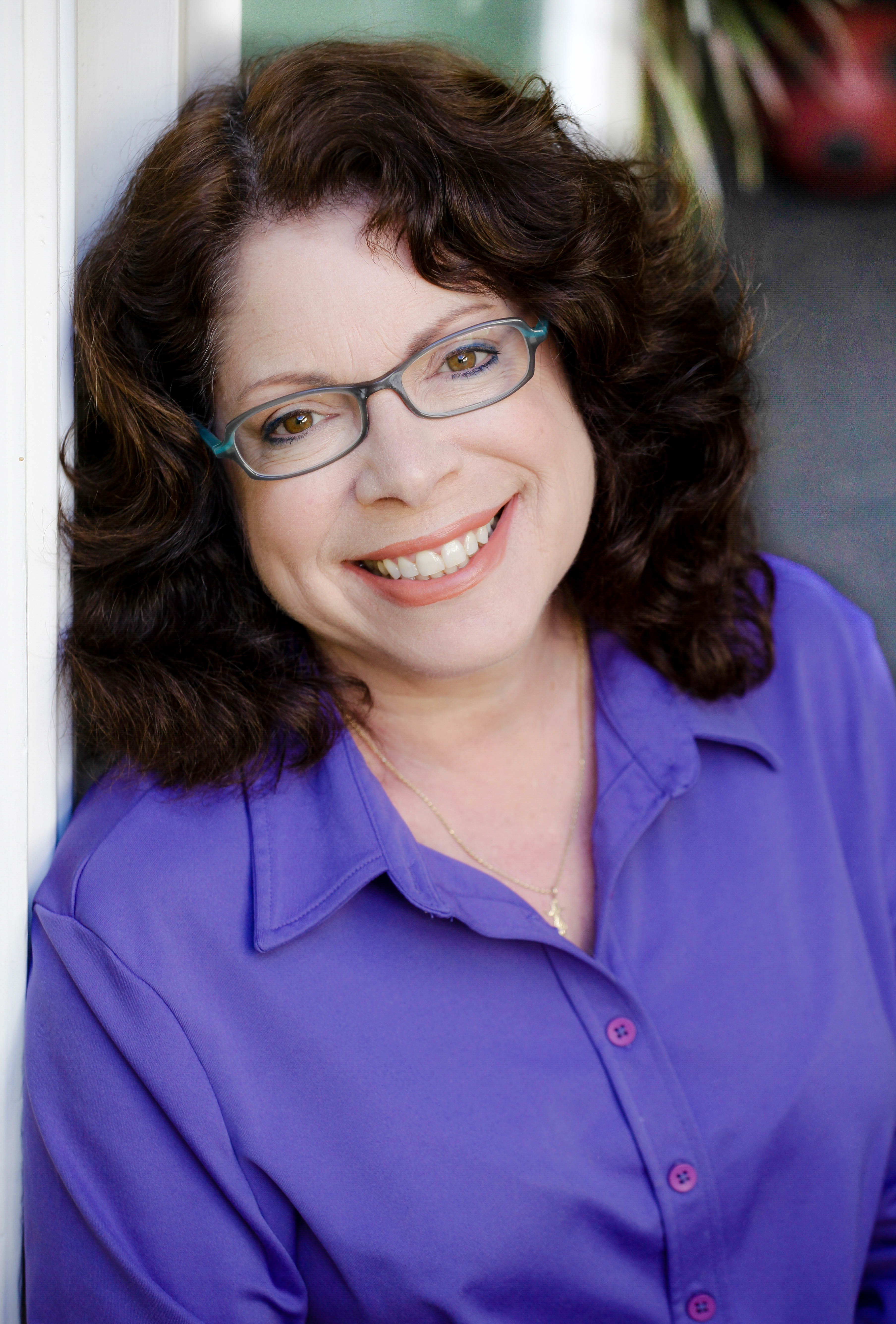 The lovely Ellen Byron, author of "Body of the Bayou", the latest in the best selling Cajun Country Mystery Series.  If you're interested in obtaining your own copy of this charming book, click on either link: Barnes and Noble or Amazon.  If you'd like to read about more wedding bloopers, click on the link: Wedding Bloopers