Every bride needs wedding pictures, how about booking a fabulous wedding photographer?
If you live in Southern New England, look no further.  My oldest daughter's wedding photographer, Hannah Rachael Colt, has hung out her own shingle. (You can get the full details of all Hannah offers by clicking on the link below)
http://www.hannahrachaelphoto.com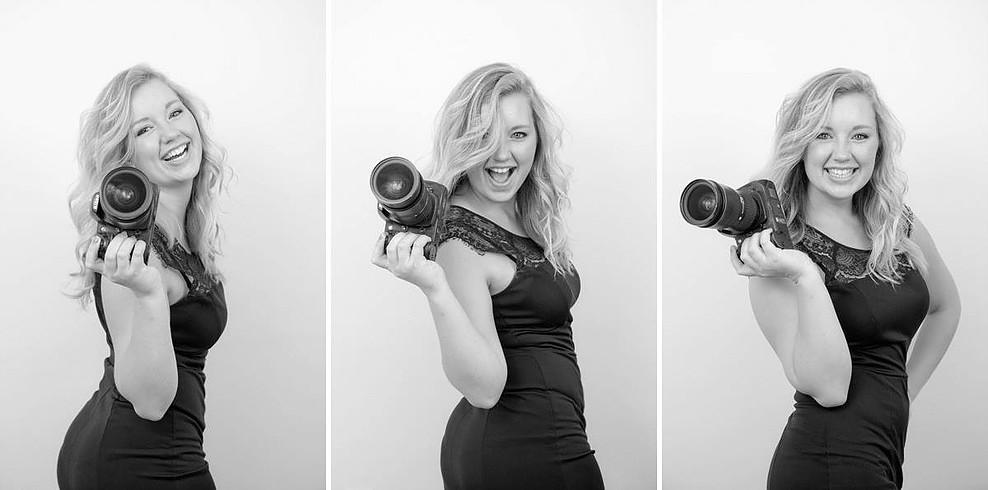 She's adorable as well as being talented (see photos above).  And there is little she WON'T do to get the perfect shot! 🙂  See below…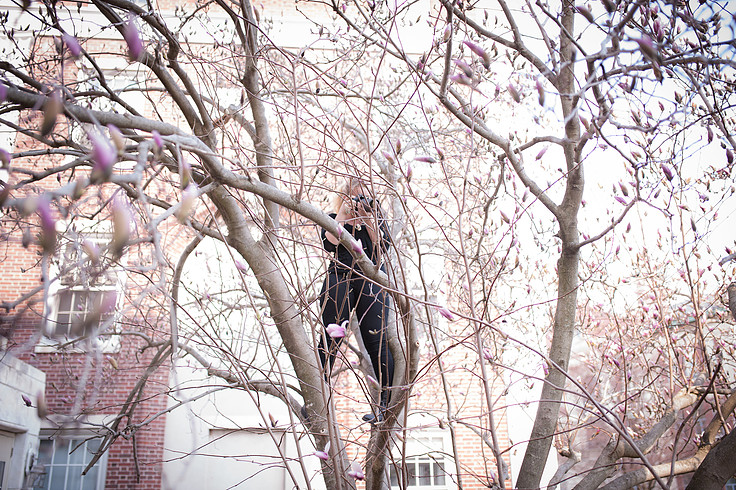 And a little about Hannah, in her own words:
 "Almost 10 years ago, I picked up my first camera. The leather was worn, and the strap was frayed, but it just felt right. With the help of my older sister, herself a professional photographer, I learned everything I could, and eventually transitioned from that old-fashioned film camera to a modern, digital Nikon.
Starting out in a demanding industry at the young age of 18 was exciting and eye opening. I was fortunate to work as a second shooter with other photographers, under whose guidance I was able to learn the fundamentals of traditional photography. I also began to develop my own perspective. Having learned the rules – like never shooting into the sun (I do that), or not climbing trees to get the shot (shhh… I do that too) – I have found that sometimes I like to break them, because the perfect shot isn't necessarily head-on, or taken from ground level! And now the light flares and soft colors you see in my work have become my signature style."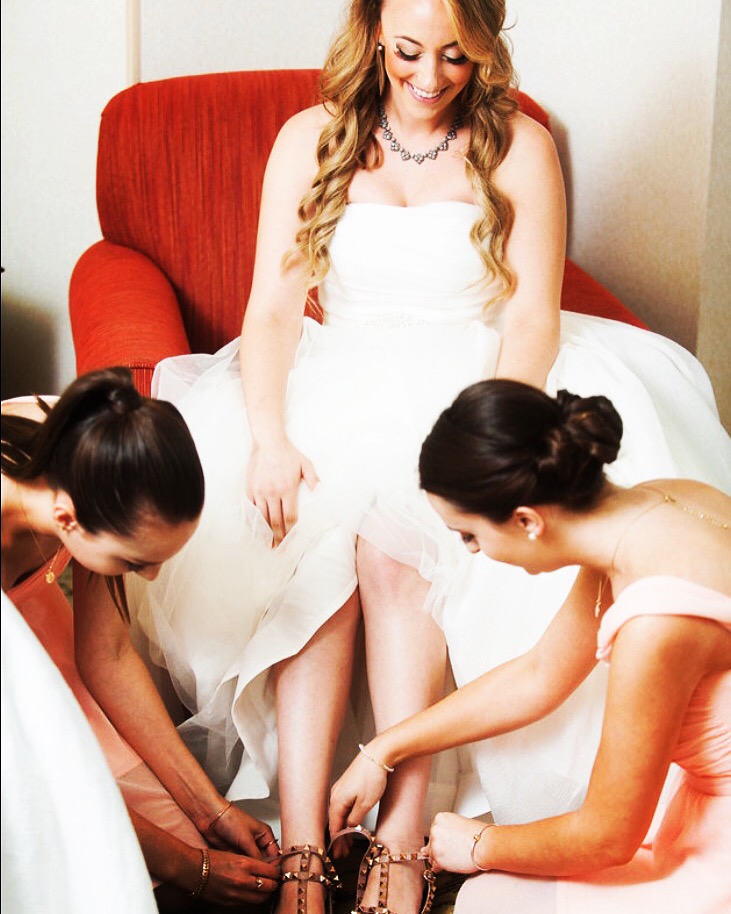 Above and below are are two of my favorite shots from, Kathleen's wedding.  The photo above showcases my two younger girls helping KK with her wedding shoes.  And perhaps my favorite of all..the picture below.  I think one would be hard-pressed to find a more romantic shot.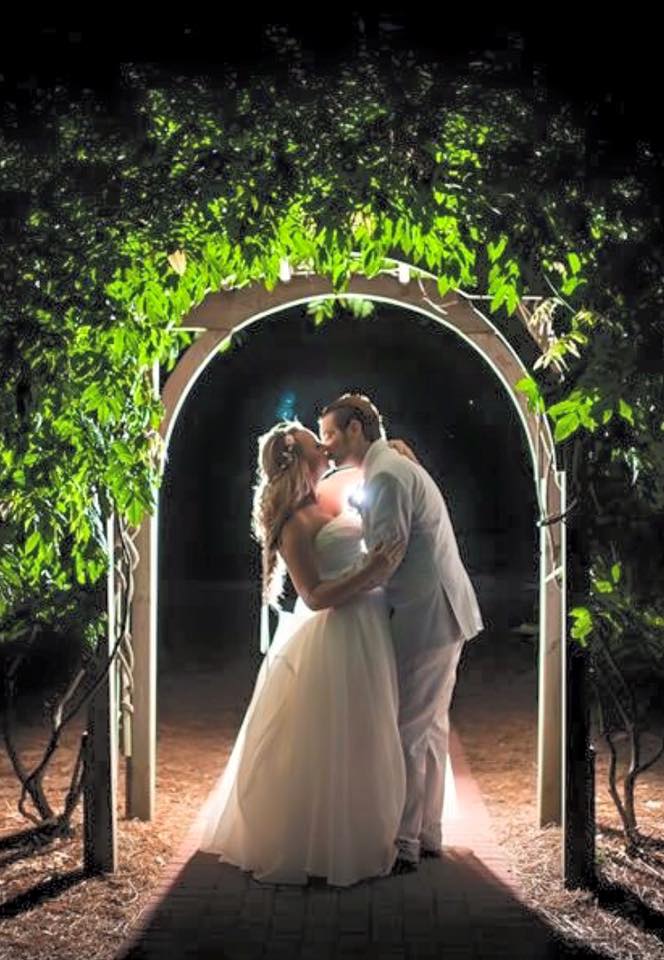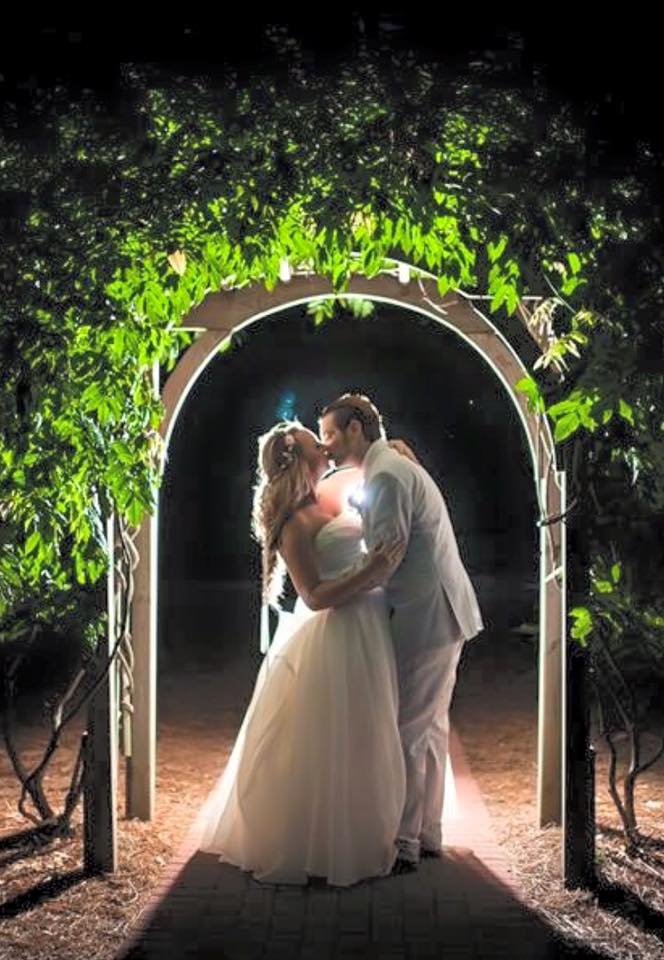 If you're getting married soon in the New England area, check Hannah's website!  http://www.hannahrachaelphoto.com