Will you have a wedding cake?  A surprising number of brides these days are opting out.  I have recently seen weddings pies, a dessert bar, smores, strawberry short cake, a chocolate bar, candy bar, the options are endless.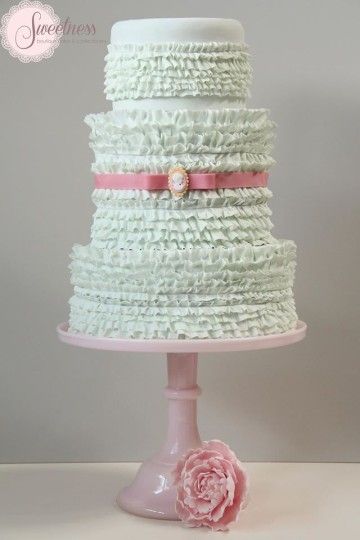 I think this is sad.  Yes, brides want to be different, but I hate to see some of our most cherished traditions vanish.  Am I a BIG fan of the wedding cake?  Yes, yes I am!  Just look at the delicacy above.  When I think of a wedding cake, I like to visualize it as an item of decoration, not just a tasty dessert.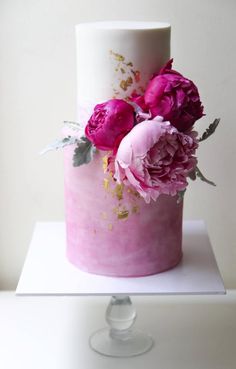 I am a firm believer in ordering a cake much larger than you need to serve your guests.  There are a few reasons for this view.  1) the above mentioned cake as decoration option 2) your guests may want more than one slice – even consider choosing different flavored layers so your guests have a choice.  And don't forget, a wedding cake serving is about the third of the size of a restaurant sized slice of cake.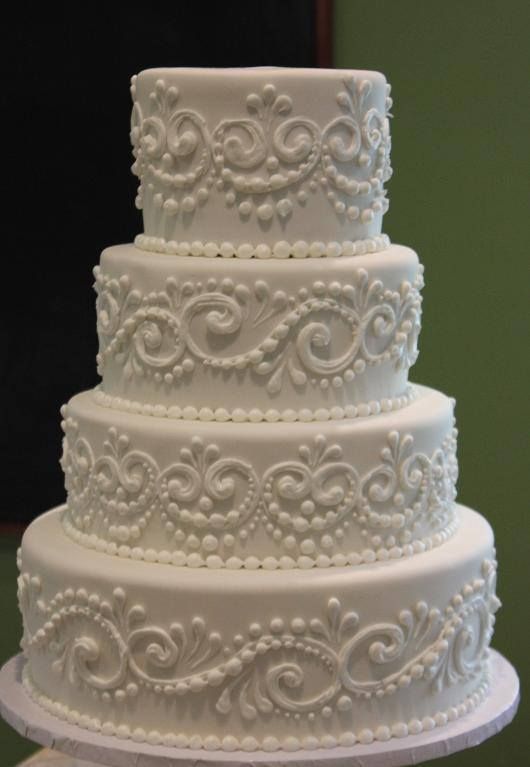 Look at the beauty above!  Now this is really a work of art.  Am I saying to skip all other desserts in favor of only wedding cake?  NO!  Do remember, wedding cakes are NOT cheap, and neither are all those extra desserts.  It's up to you and your groom, (and whomever is footing the bill for the reception), to decide if multiple desserts are where you wish to allocate your funds.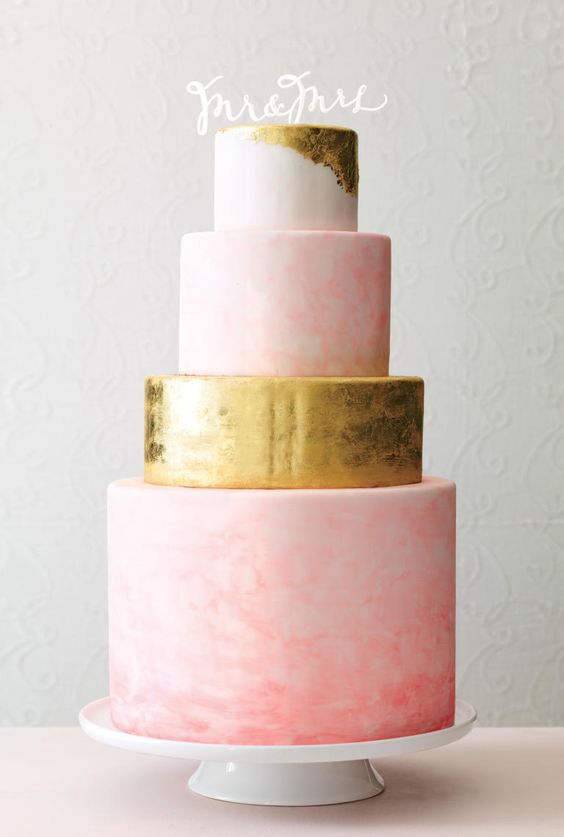 I love the sleekness of the cakes above and below.  They are quite modern. I image they looked lovely with the brides' colors.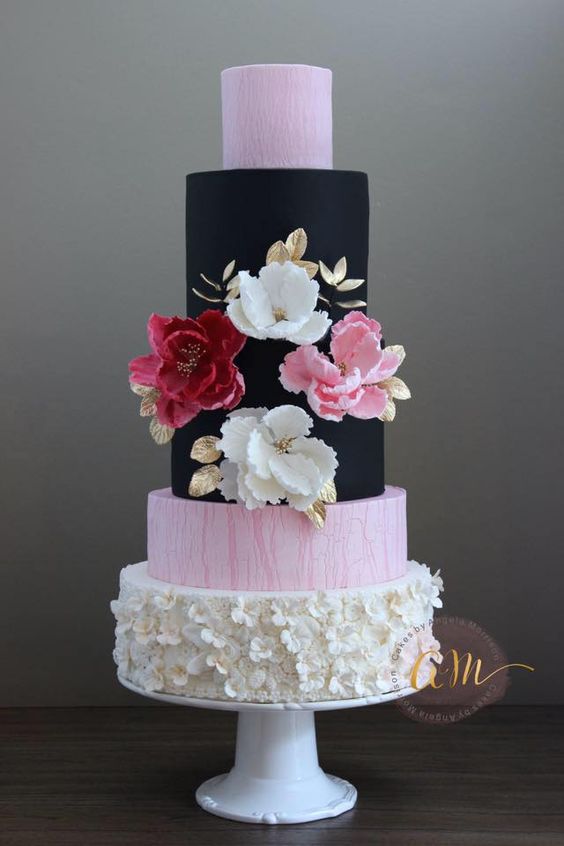 My dream cake is below.  Exquisite…  Considering a wedding cake for YOUR wedding?  Do you know how to cut a wedding cake?  Do you need to?  Probably not…but just in case, click on the link!  How to Cut a Wedding Cake
Will you save a piece of your cake to enjoy on your first wedding anniversary?  If so, you better do it correctly…or it won't taste very good…  Click on the link to find out the best way to preserve a slice. How to Preserve Your Wedding Cake