Fancy the idea of an original wedding gown, or a "Bespoke Wedding Gown"? Well, if you're lucky enough to live in the New England area, you need look no further than Nova McLaren, owned by the lovely Olivia Humphreys.  I introduced her to you on my blog a couple weeks ago.  If you'd like to read that post, just click on the link! Nova McLaren.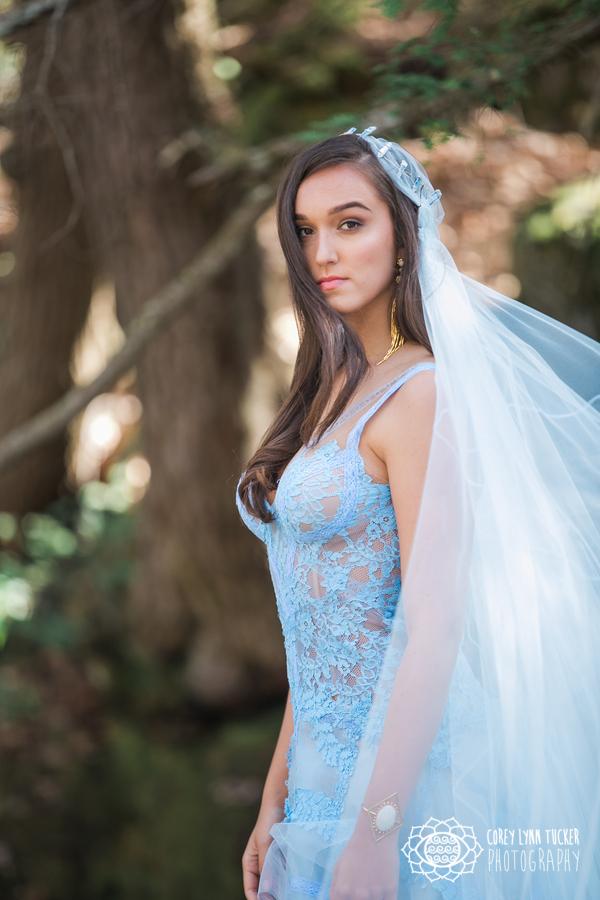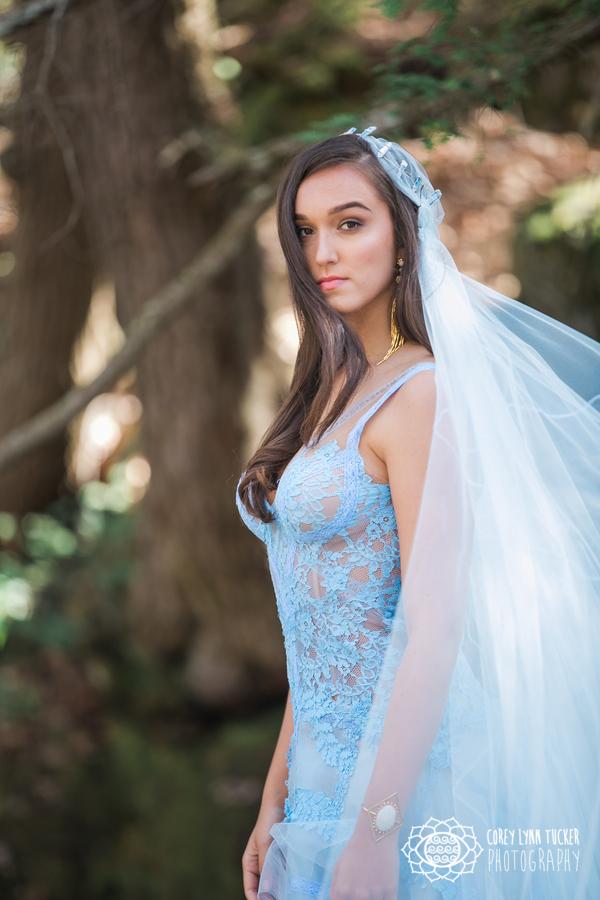 The above is an absolute exquisite creation.  The color, my favorite. But are you more of a conventional bride, and desire a more bridal shade of white?  No problem.  Nova McLaren can do whatever you want.  That's the beauty of going this route for your gown.  You can have whatever you want!  Like the bodice of one gown, and the skirt of another?  Nova McLaren will make it work.
Would you like to see some of her other creations?  They are beauties, I guarantee – take a gander, and in the words of the designer:
Below are…"Pieces I did for Christian Siriano's Spring Summer 2017 collection at New York Fashion Week in September"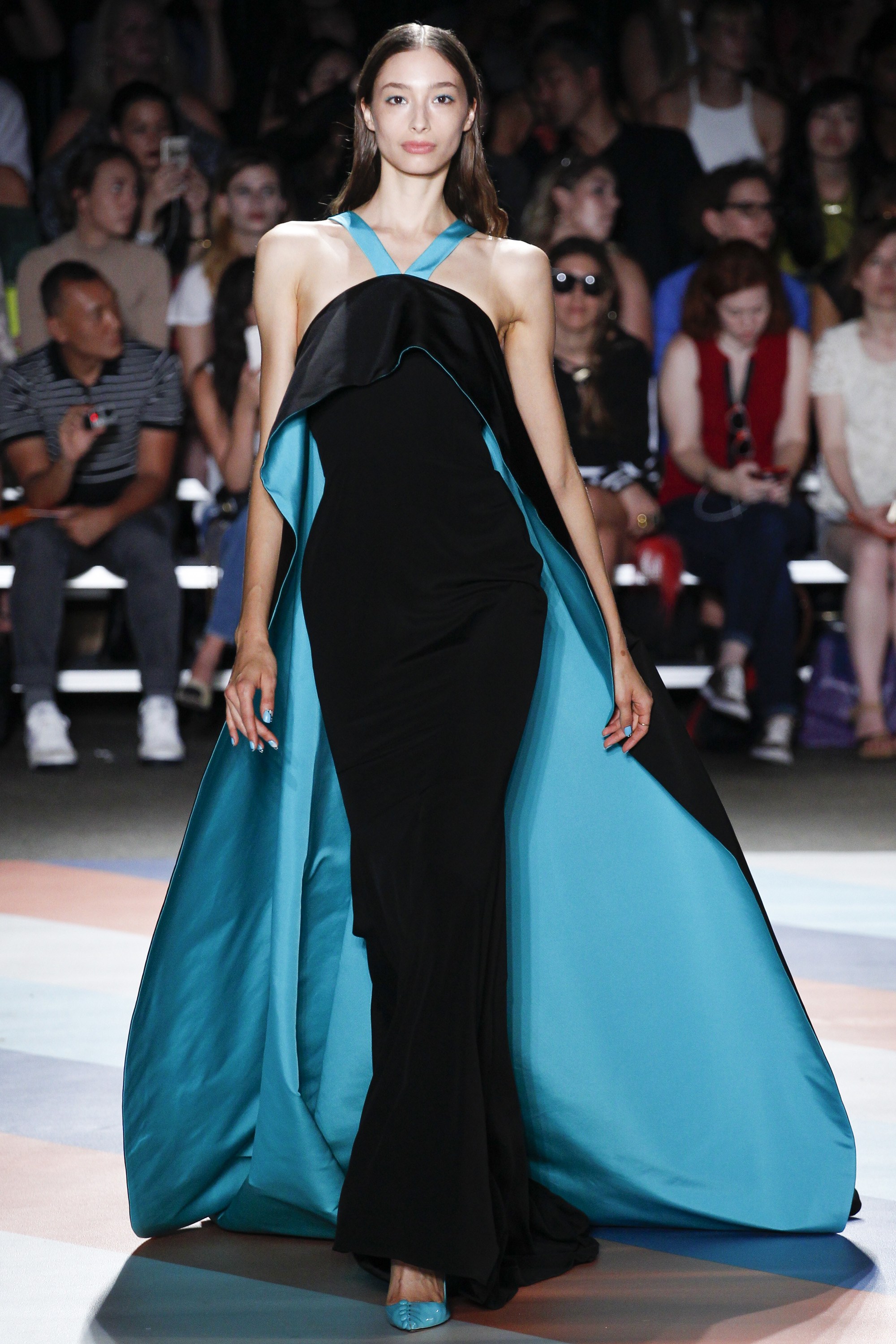 This black number says "Old World Hollywood" to me.  I would so love to wear a gown such as this. The elegance, the colors, they're are my idea of glamour.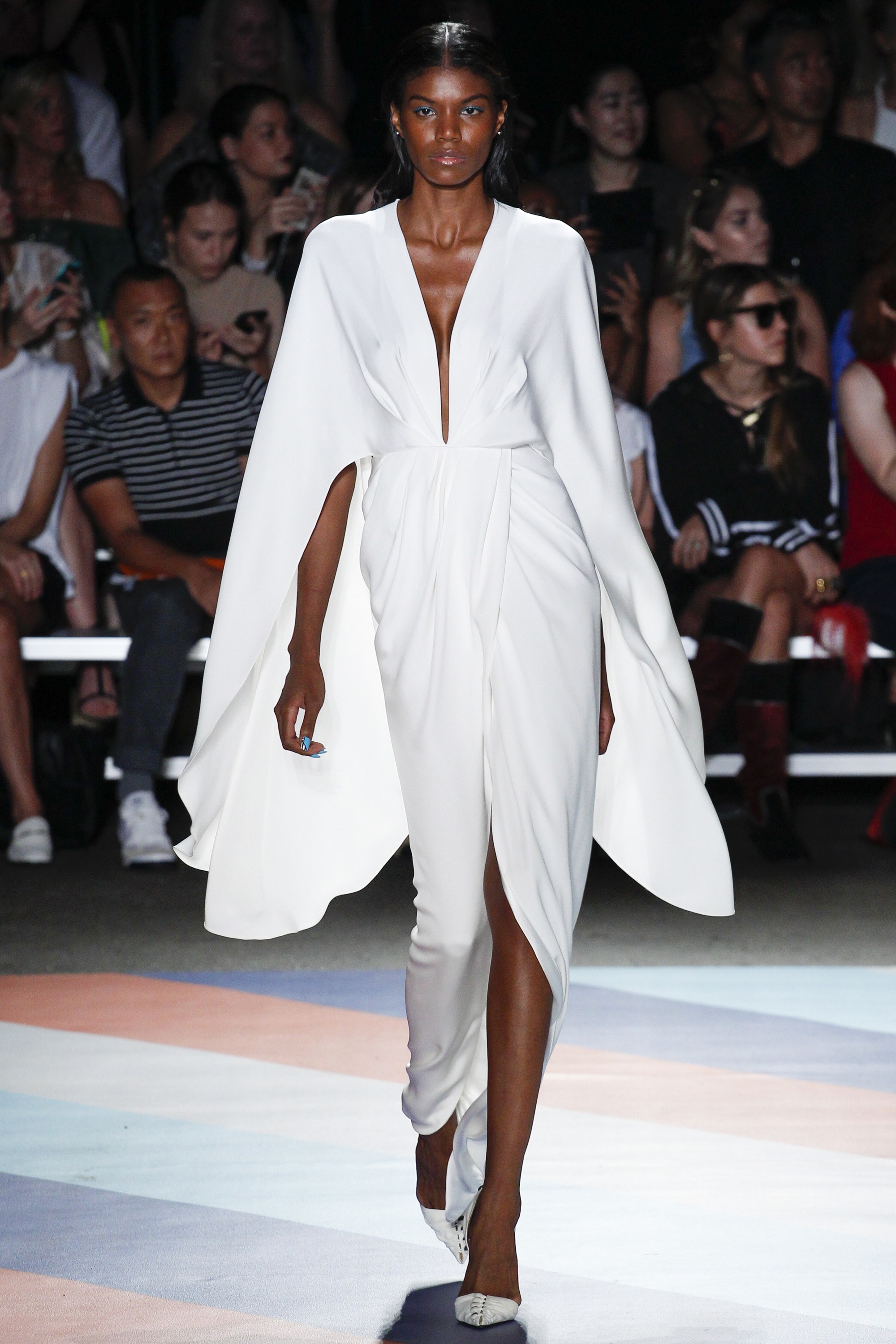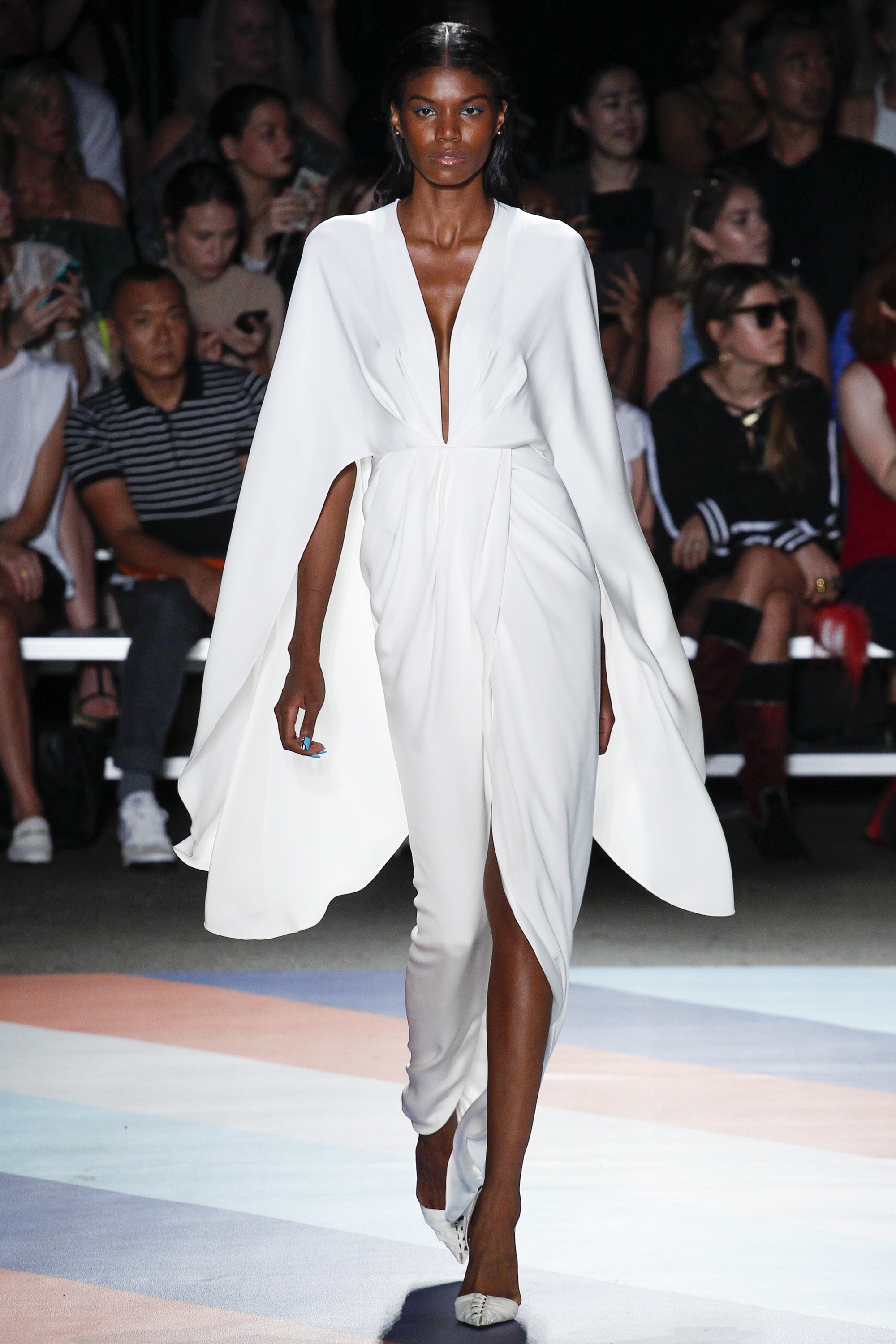 And what about this gorgeous white ensemble?  I love how the white fabric drapes.  Your wedding could have this gracefulness as well.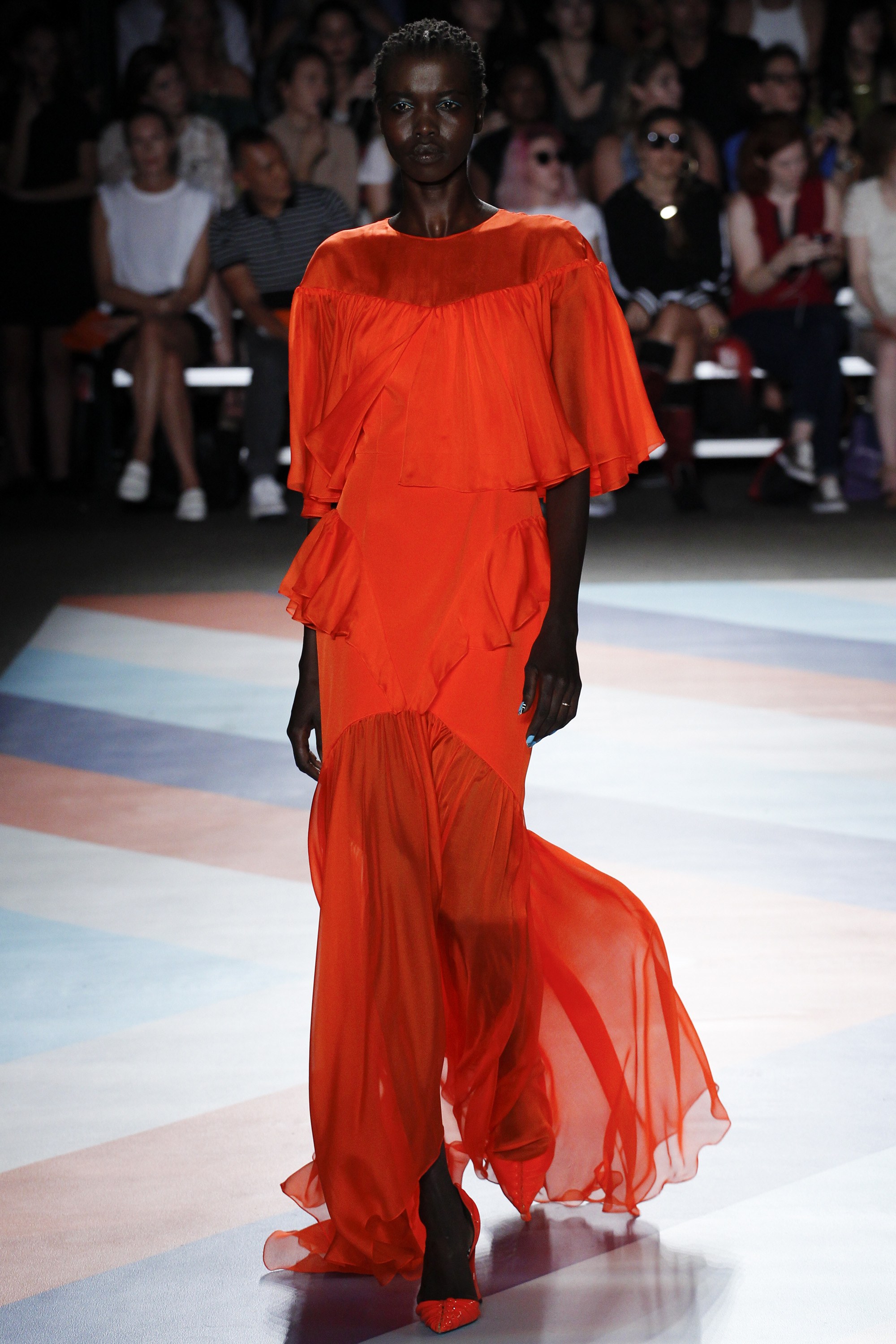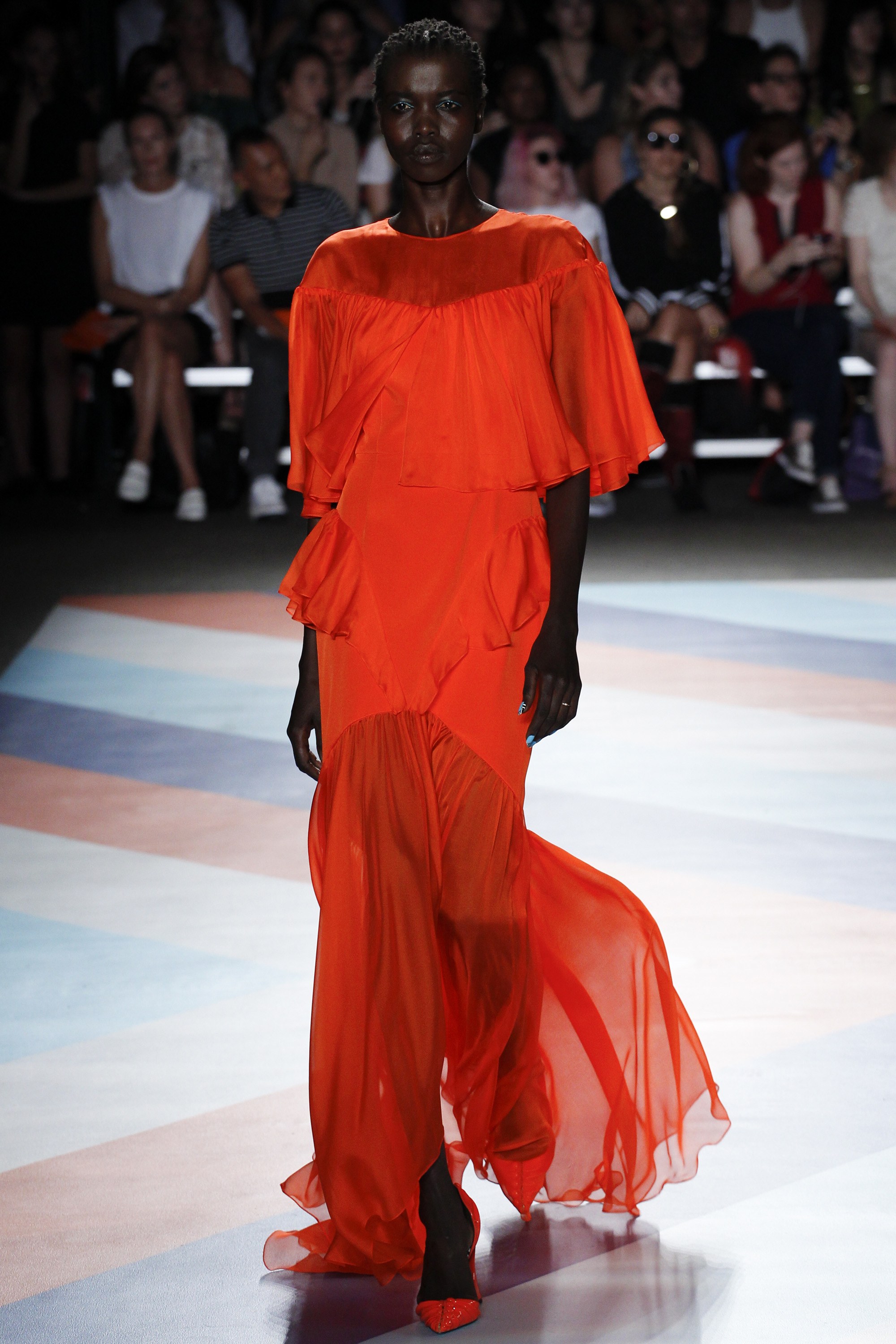 Of all the gowns, this could possibly be my favorite.  I love the sheerness of the lower skirt.  It flows so dramatically across the model's legs.
Next time, I have a question and answer interview with the talented Olivia Humphreys of Nova McLaren.
Please visit this phenomenal designer at: novamclaren.com
Runway photos: Cory Lynn Tucker