It's engagement season! … You know what that means… engagement rings!
There are so many choices.  If you think the time is approaching for your boyfriend to pop the question, and you think he may propose with the ring "in hand", now's the time to provide some gentle info on engagement rings.
We all know the four "C's" – color, cut, clarity, carat.  Each one is important.  It's not just the size of the diamond that matters. Below are some handy, helpful charts that provide vital info better than I can possibly explain.  Hopefully, it's a lifetime decision, so hopefully you and your beloved are well informed.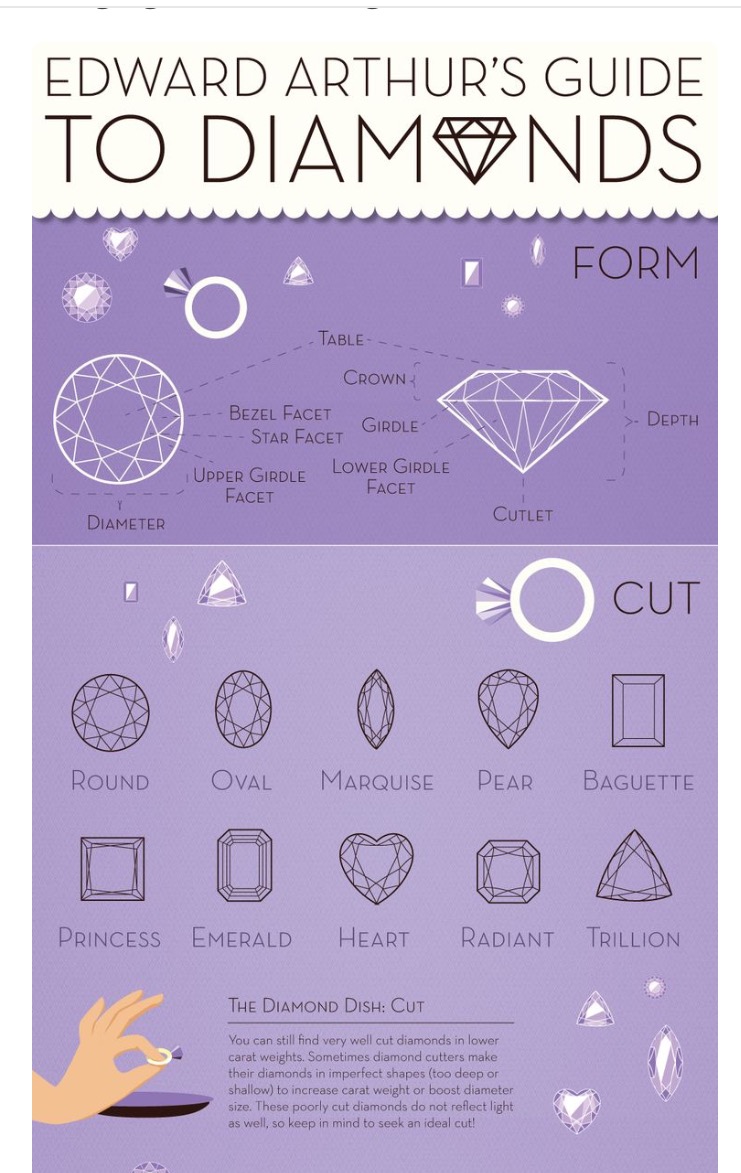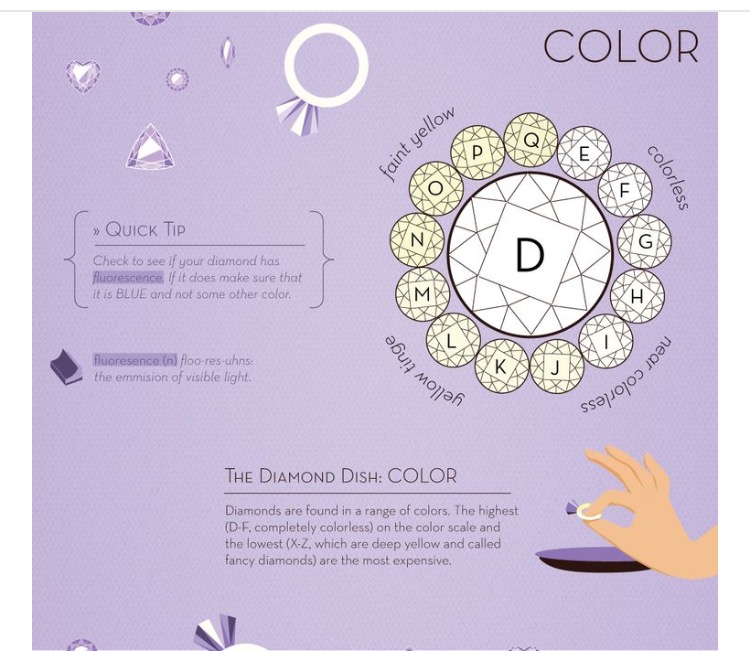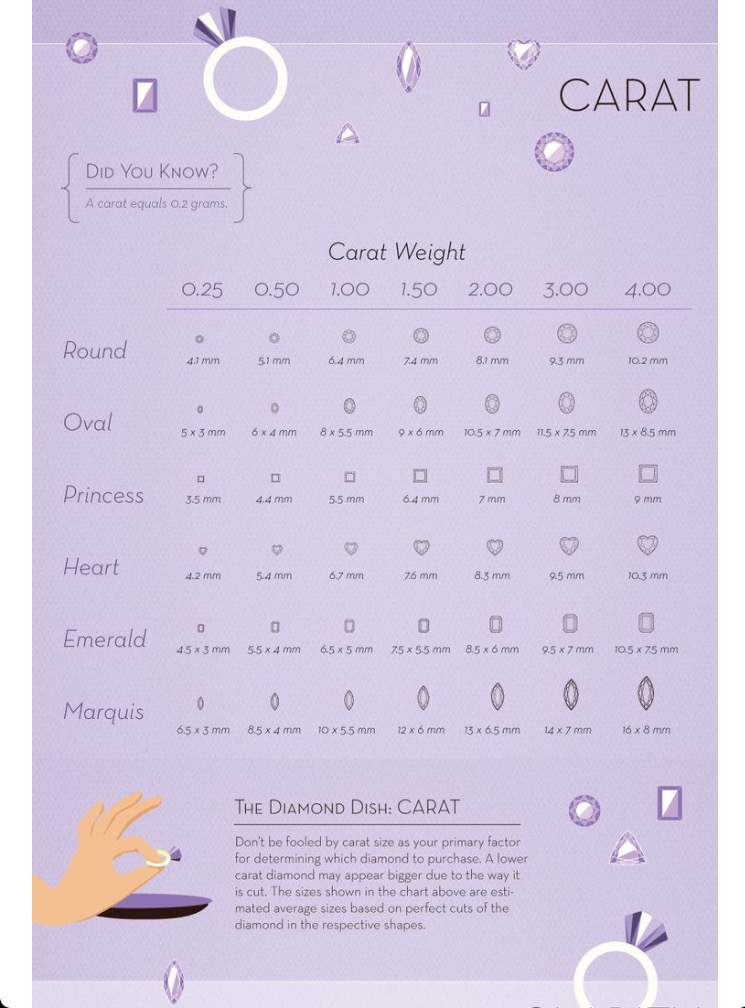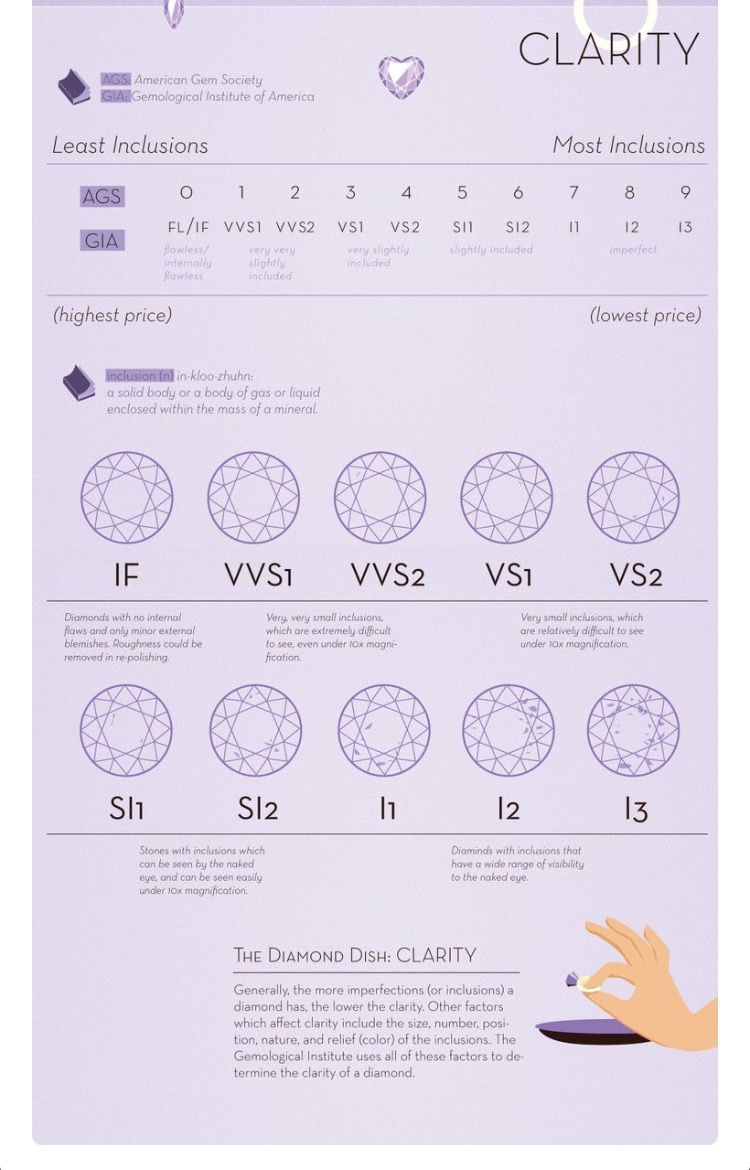 Found on aisleperfect.com  – pininterest.com
Perhaps the first thing you should decide is the shape.  I caution you not not choose the most trendy shape, but what compliments your hand AND your life style.  And what cut diamond did my boyfriend,  now husband present me with when he proposed?…an emerald cut.  Then…for our 20th anniversary…a very special new diamond.  I'll tell you all about it in the next post when I highlight some lovely phots of the latest engagement rings.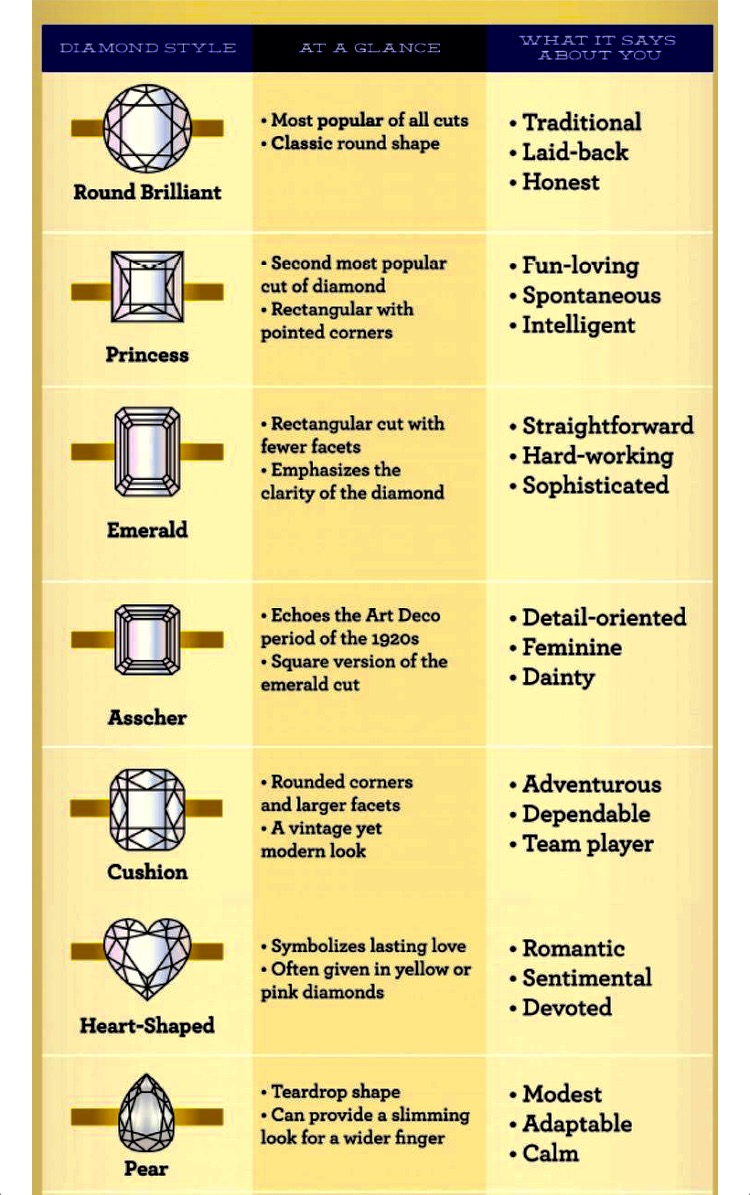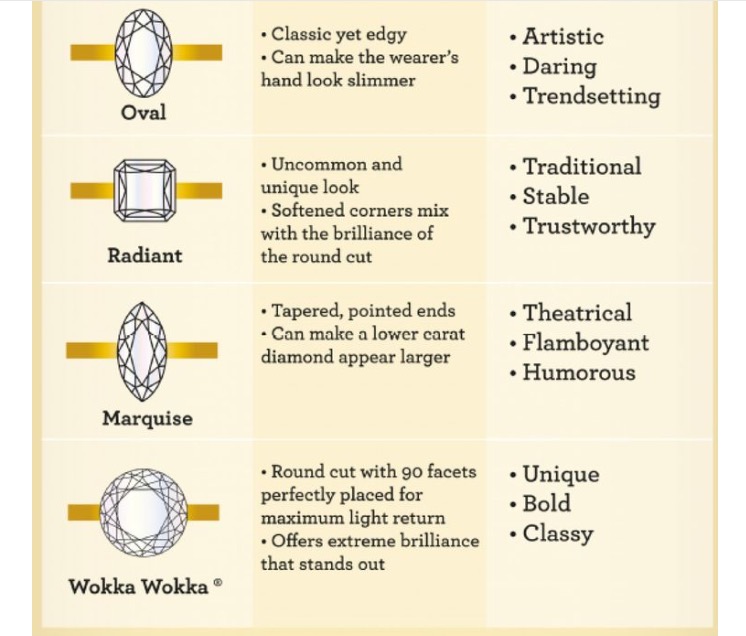 springfieldjewelers.com – pininterest.com
And don't forget your have to chose a metal for the band as well as a diamond.  This becomes complicated as you much consider price, durability, and how it looks with your skin tone.  More next time…