All New Wedding Ideas!  Care to experiment with something new?  Are you brave enough?  Well… how do you think new things become trends?  Someone is willing to try an innovative idea.
Love the Polaroid guestbook below.  I have seen this done once before, but I really like the black scrapbook pages that accompany it.  I do know that Polaroids fade, so maybe a few inexpensive throw away cameras can go with this theme.  Take a few instant shots, and at the same time have the guests take a duplicate with a disposable camera.  That way, you can replace the Polaroids after the wedding.  Developed film will hold up better.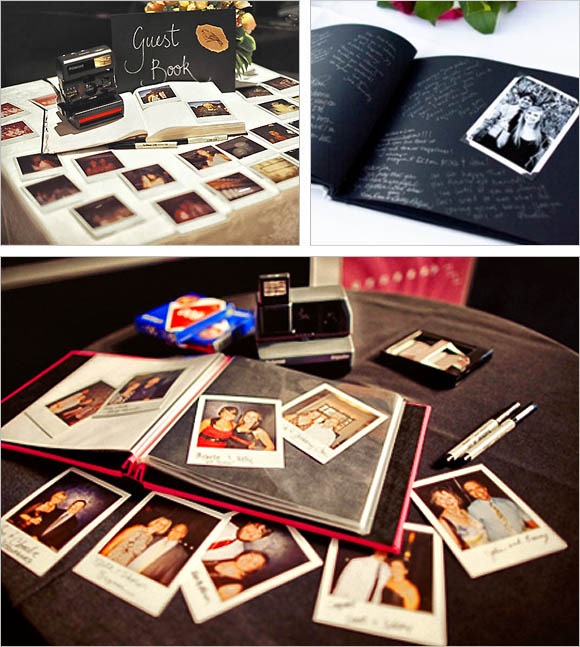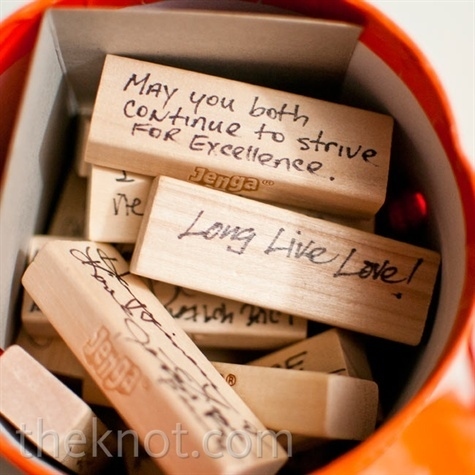 LOVE the Jenga pieces as a guestbook.  I saw this done at a family wedding this summer, Jennifer and Fred's, (see the photo below), and it's every bit as cute as it looks.  And if you use permeant ink, you'll always have your wedding guest memories, and a game to boot!  Jenn and Fred also had the Coolest Cake Ever!  If you'd like to read my post about THAT, click on the link.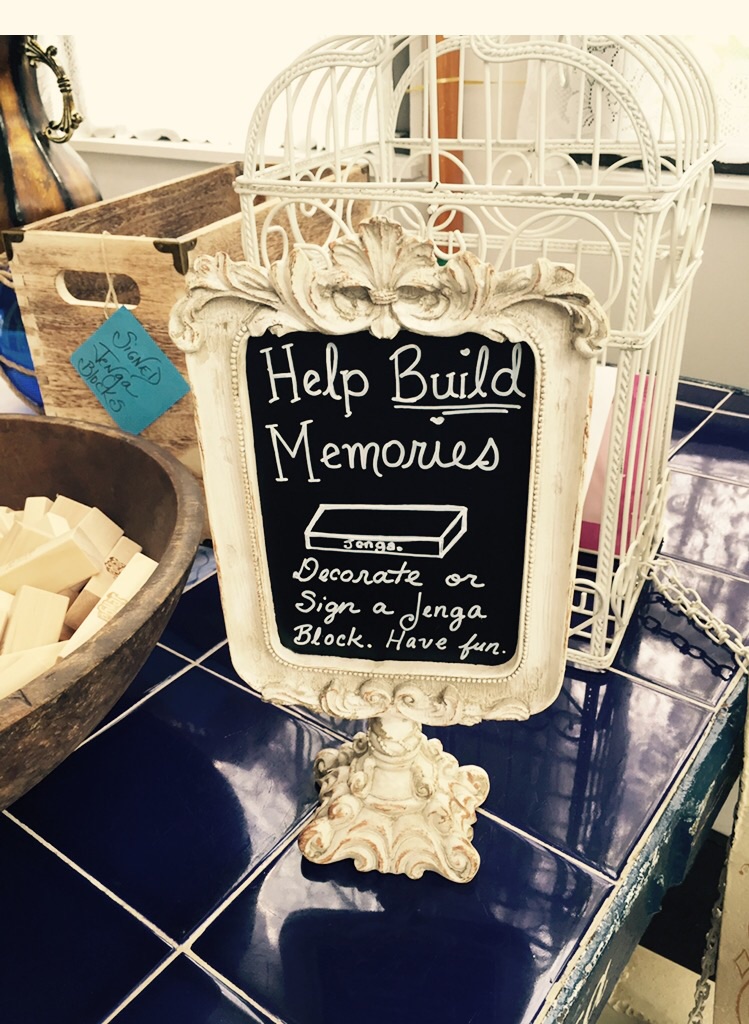 photo: Mary P Karnes
Love, LOVE the ladies room decorated stall doors below!  What a darling idea.  Not saying I'd ever have the energy to do it, but I sure would enjoy it at someone else's wedding.  What do you want to bet that red and black were the wedding colors?  (They were mine!)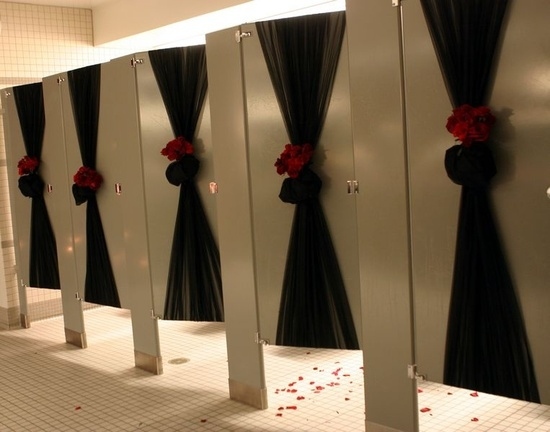 And the photo below!  How cool is that?  Instead of tables, guests are invited to sit on blankets for a "picnic" feel!  One would have to have great confidence and planning to pull this off. One – reliable good weather, Two – lots of land AND blankets 🙂 Three – advance notice to guests so they could dress accordingly.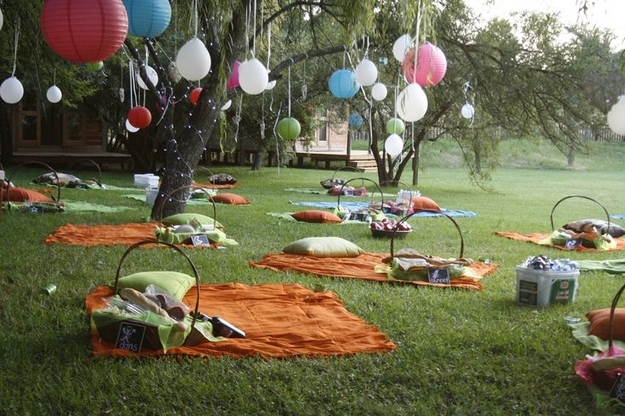 And if you choose to be scattered with confetti as your bridal send off, why not allow the guests to "make their own" concoction?  Just remember…someone has to clean it all up.  Check with your venue site coordinator to make sure this is a good idea…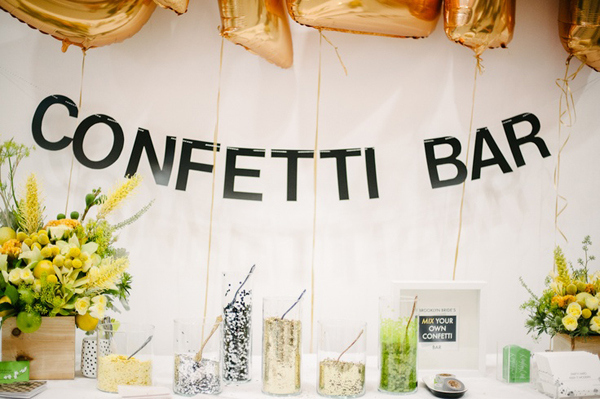 buzzfeed.com – Ideas from buzzfeed.com