Weddings and Dogs …do those two things go well together?  Well, it depends on you, AND your pets.  Some people adore their dogs, I happen to be one of them, and want them to be part of their big day.  Other brides and grooms don't even own a pet. Remember, with weddings, there is not right or wrong (provided you consider each other's and your guests' feelings). It's your day, so do it up how YOU want!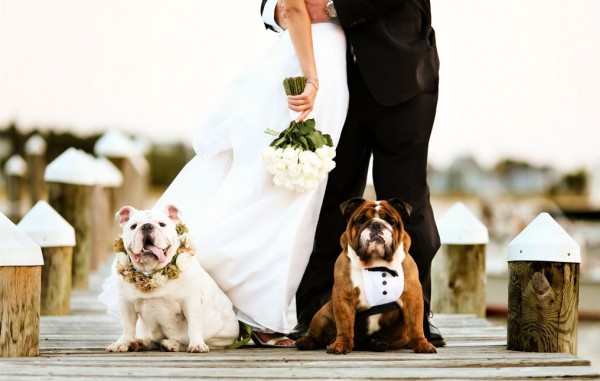 I love how the bride and groom dressed their dogs up in matching attire in the photo above.  It makes it even cuter that the bulldogs have such serious faces.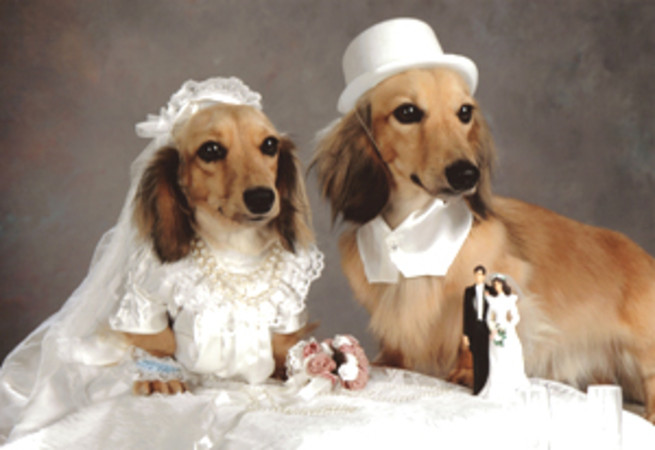 My preference for dog breeds is evident based on the above and below photos.  I LOVE dachshunds! I have had six in my lifetime, and I do believe our current dog, (a rescue of all things), is my favorite.  He is such a good boy.  But no…he did not play a role in either of my daughters' weddings.  🙂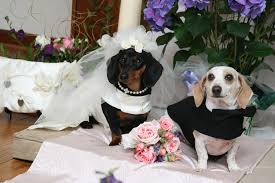 But what about honoring your dogs without actually being present?  We attended a family wedding last summer, and the bride and groom did just that.  Along with a FABULOUS candy bar, they had take away bags for…YOUR dog!  Very thoughtful, and imaginative.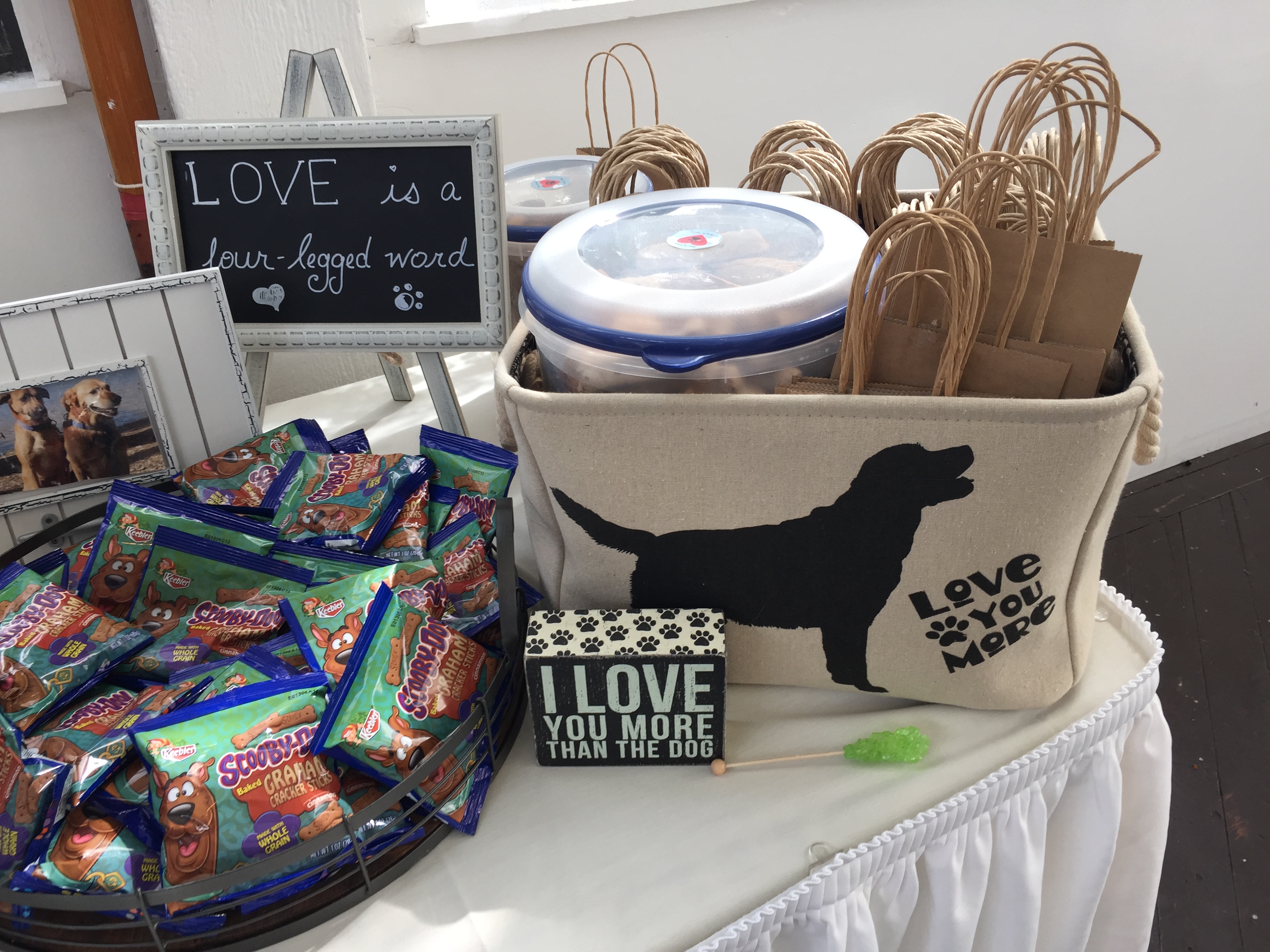 Our own little dachshund, Buddy, sure enjoyed the treat I brought home for him!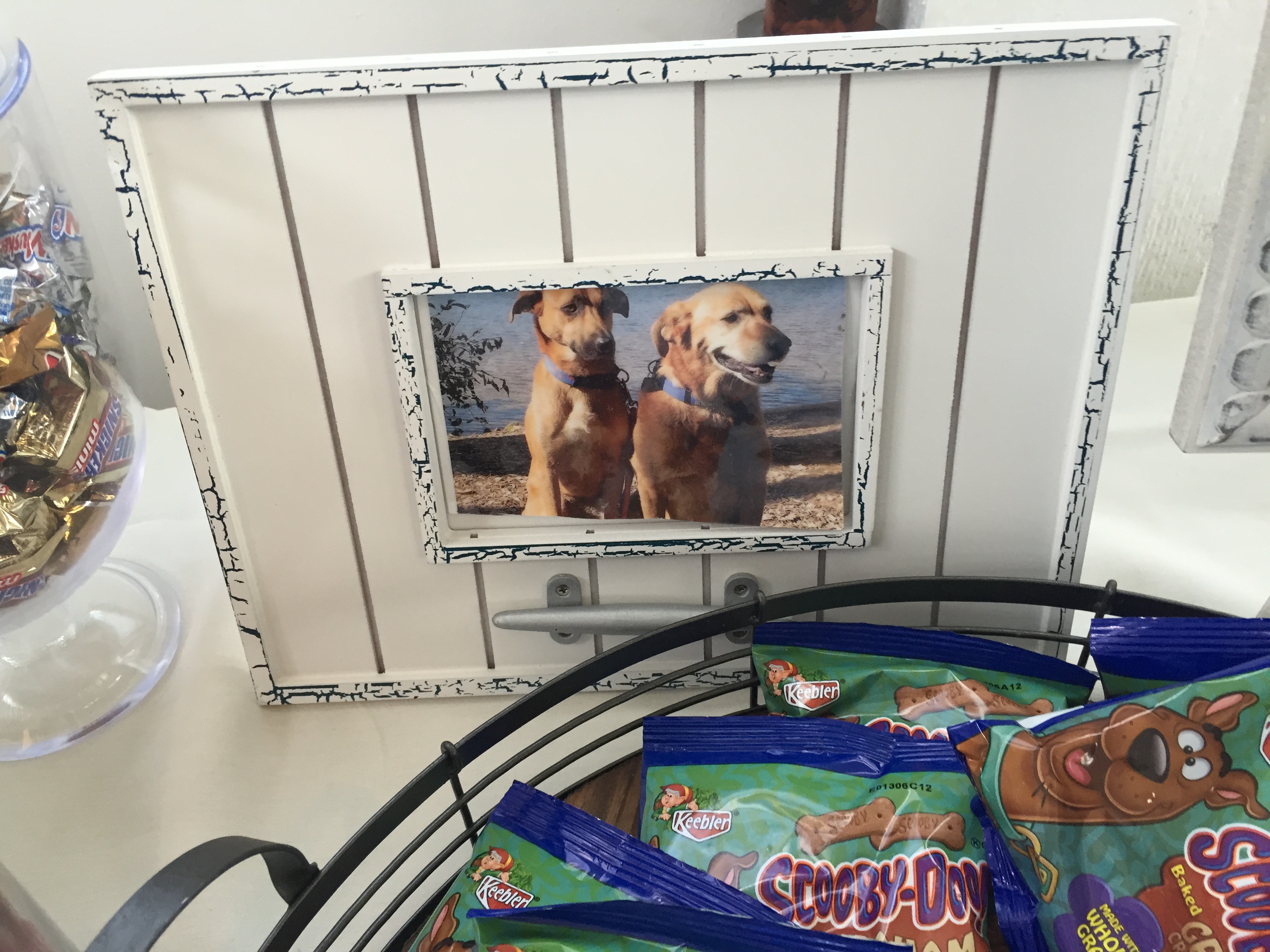 And to make it even more special, a photo of the couple's two dogs was front and center.  I have met these two, both rescues, and you will be hard put to find kinder dogs.  We took Buddy to Thanksgiving with us last year, and he was introduced to them.  I was worried.  Buddy is a peanut, and a scardy cat to boot.  They were gentle and accepting.  In no time at all, Buddy was barking at all new-comers as if it were HIS house…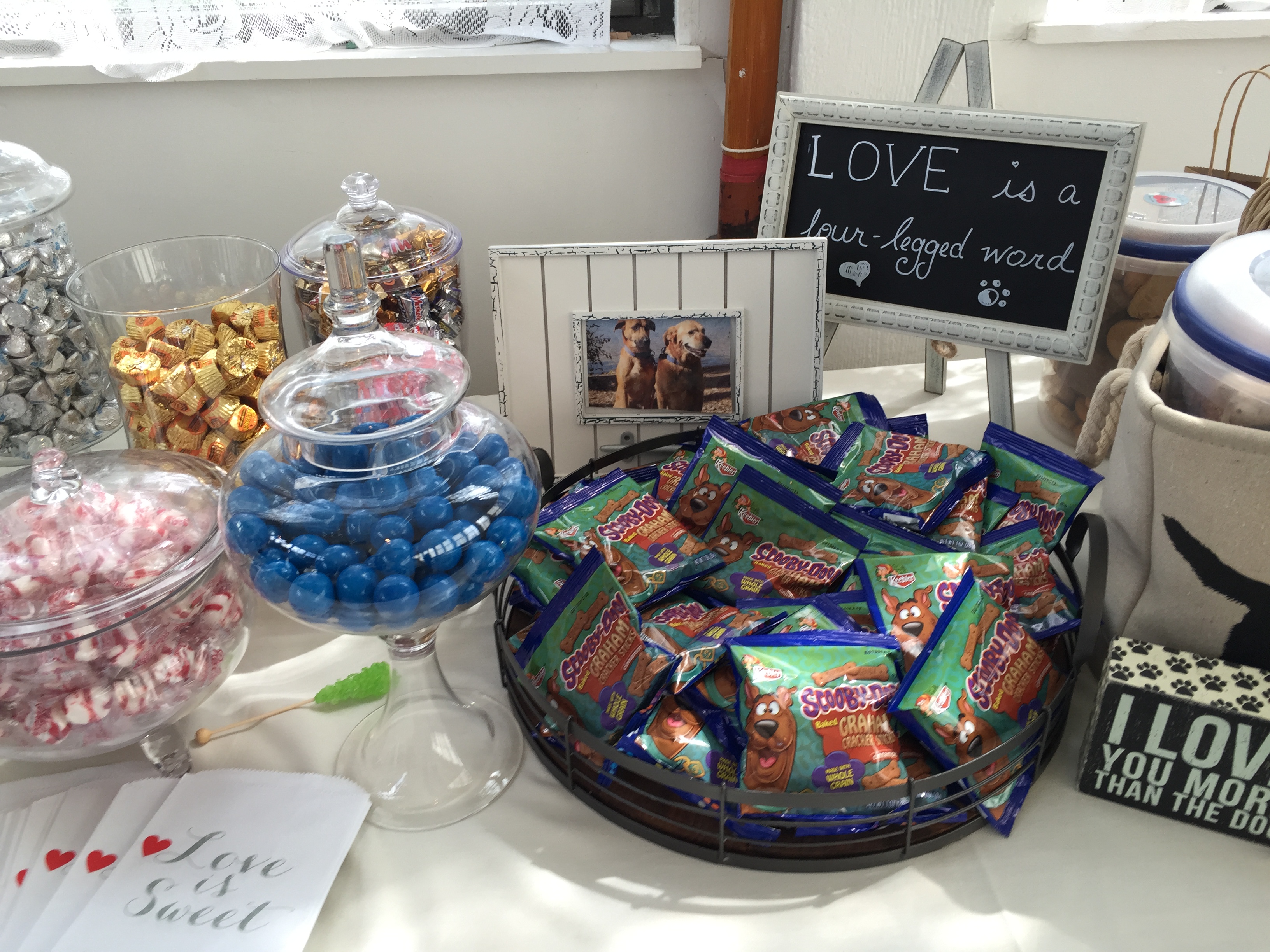 And remember…"Love is a Four Legged Word"  The little guy below certainly agrees!