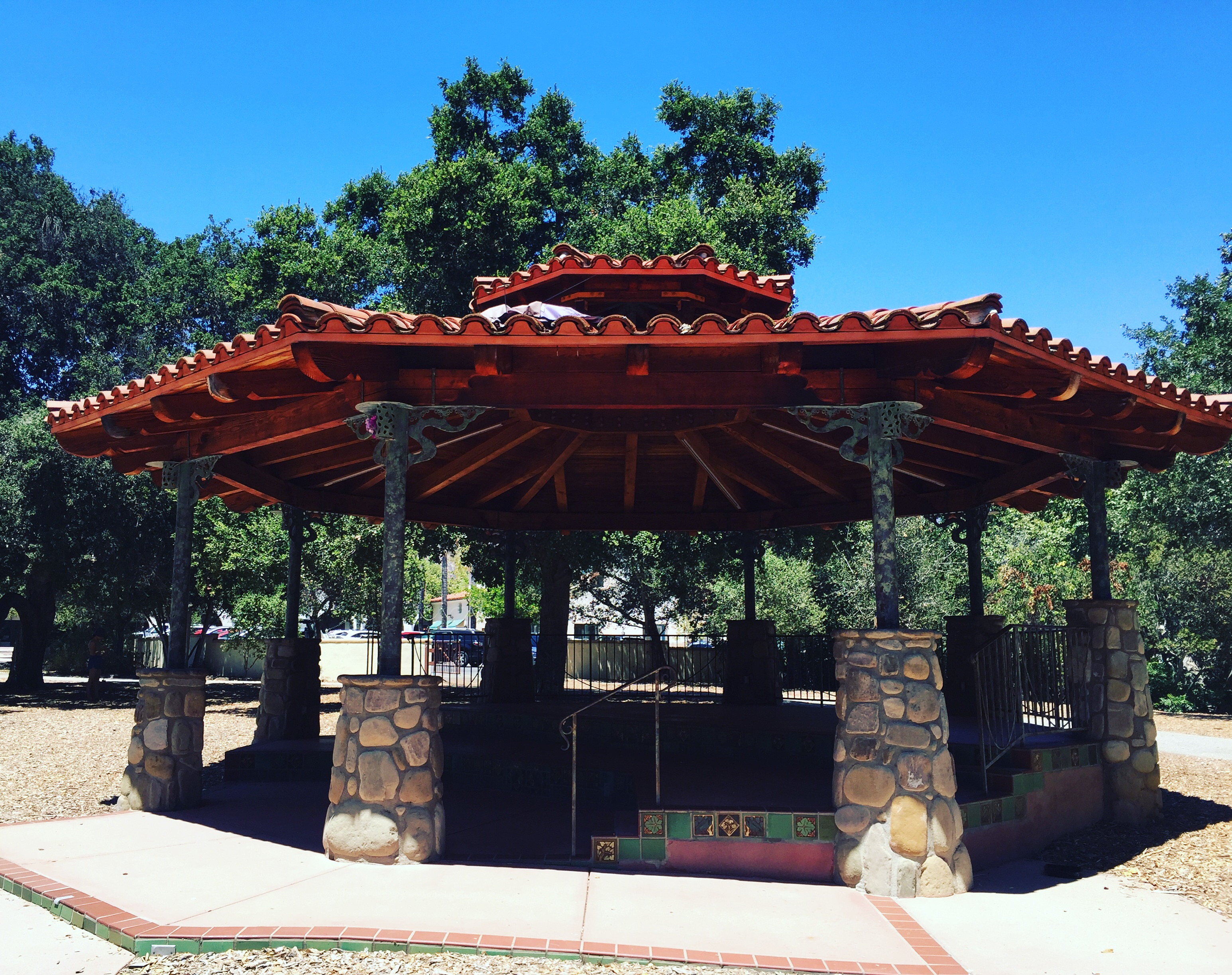 Love the resort town of Ojai, CA, week-end kick-back of the stars?  But are the prices of venues like the Ojai Valley Inn and Spa a little out of your price range?  You DO have options… The photo above is the beautiful gazebo in the lovely Libby Park – right on Ojai Ave, Ojai's "Main Street".  Can't you see yourself getting married here?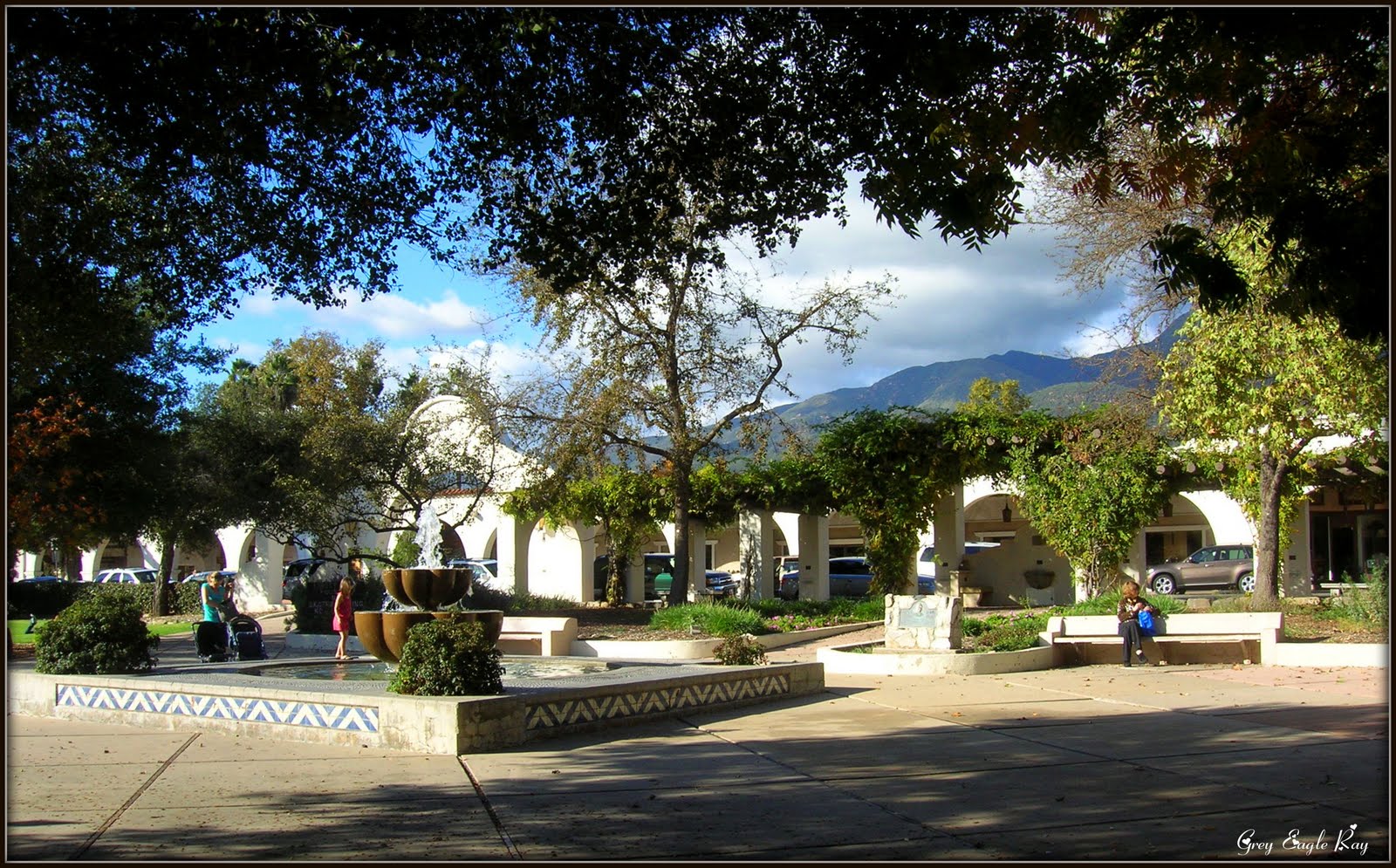 Above, another shot of the interior of Libby Park.  There is a very famous tennis tournament played every May in Ojai – the "Ojai Tennis Tournament".  All the greats played there when they were rising stars. Libby Park is where the finals are held.
Want a religious ceremony?  There are plenty of churches in town that don't require membership to allow you to marry at their place of worship.  (Not the Cathoic Church, of course.  One must prove all your sacraments are in tact and are a member of good standing in their parish – (If you'd like to read about a Catholic Wedding, click on the link).
One such church, is my home church growing up, the Ojai Presbyterian Church.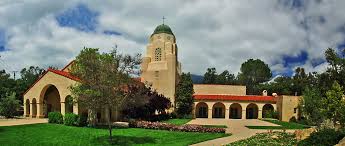 flickr.com
Perhaps things have changed since my wedding, but then, non-members were allowed to marry in their church.  Below is a picture my new husband and myself in front of the Ojai Presbyterian Church 32 years ago.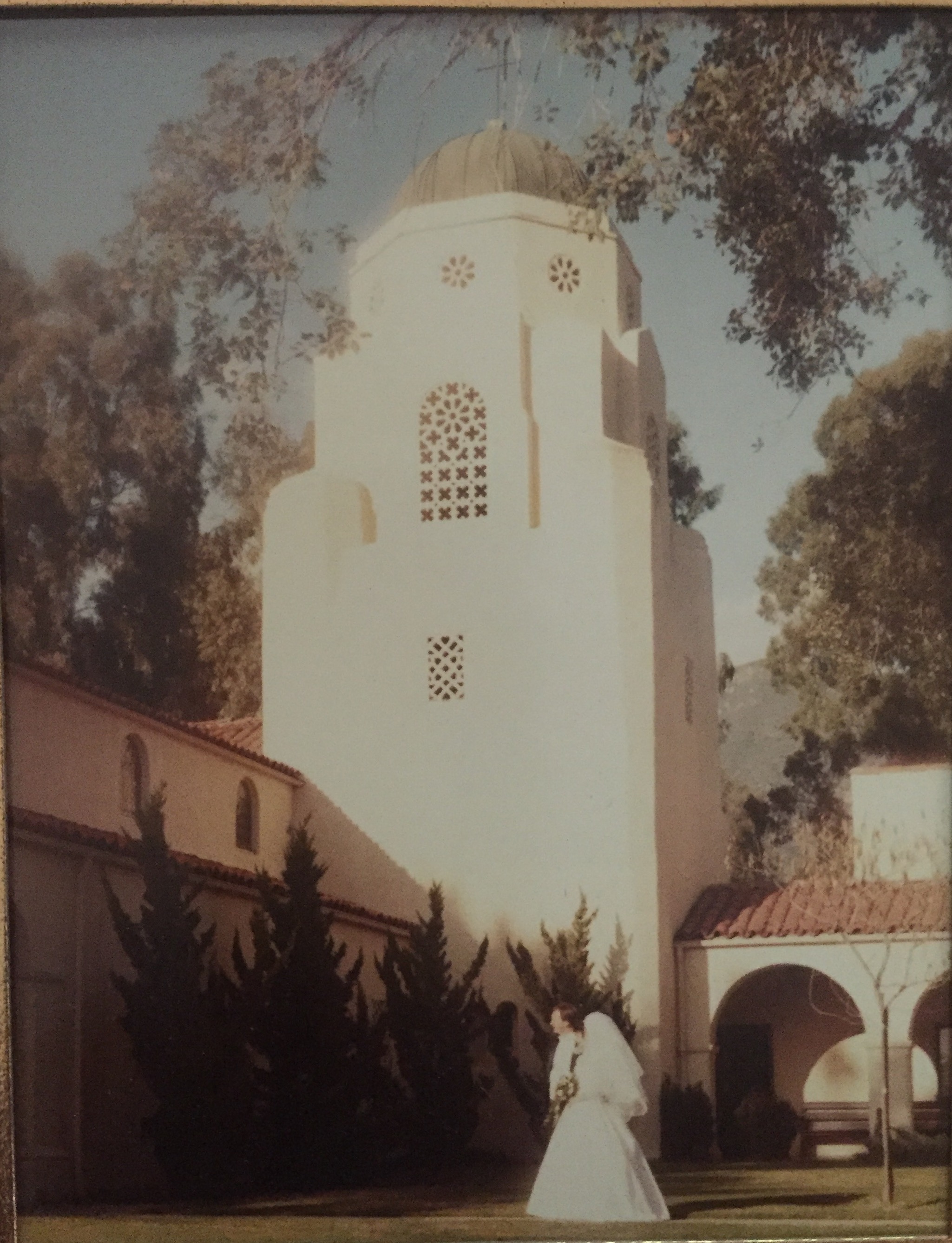 Where to go for your reception?  Parks are a nice option for a low cost affair.  Rental costs are minimal, and then you have the choice of supplying your own food or having it catered.  Be warned, however… if you hold your reception in a park, they may have  a "no alcohol" policy.
Holding the reception in the nearby beach town of Ventura is another lovely choice.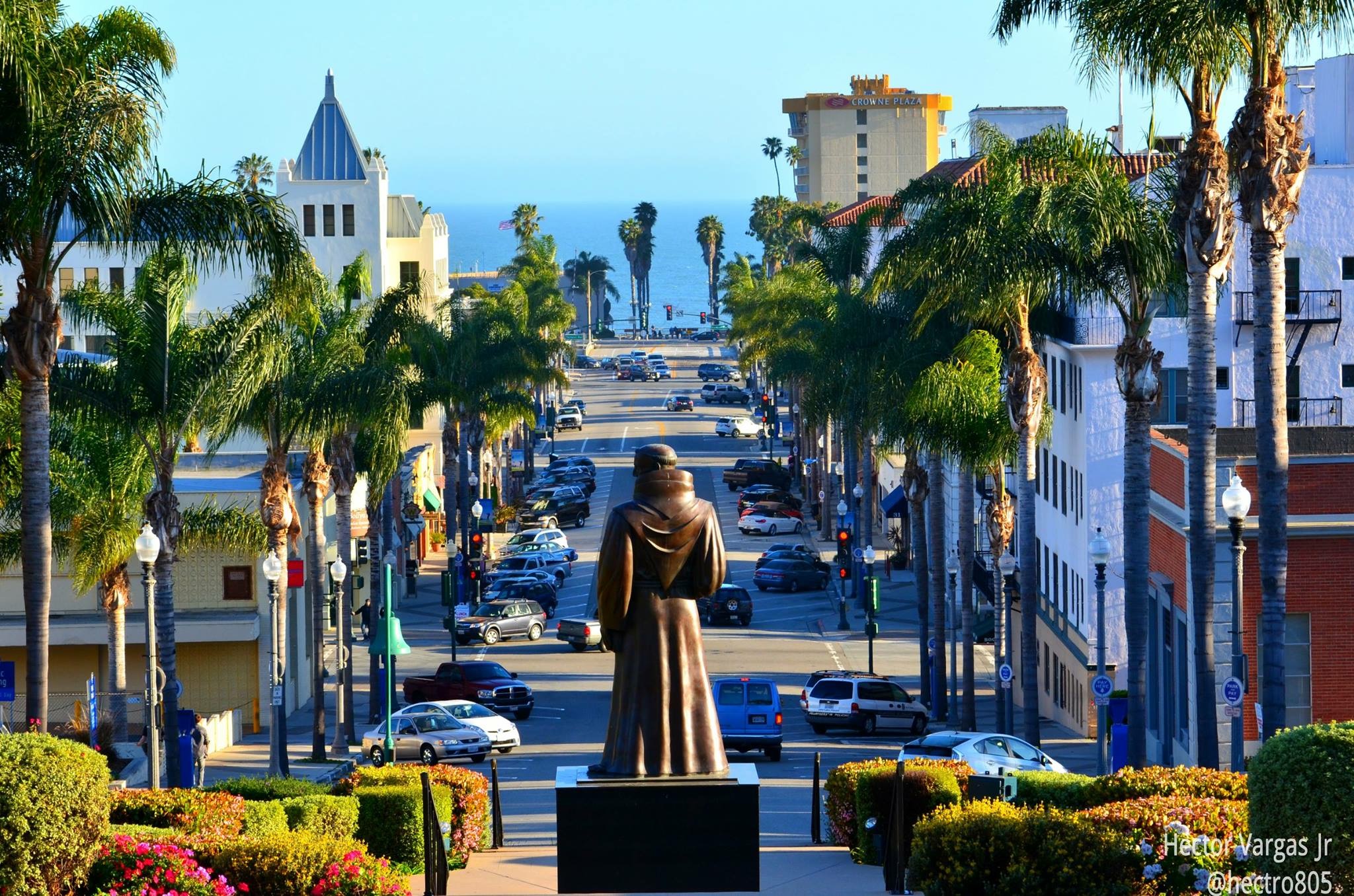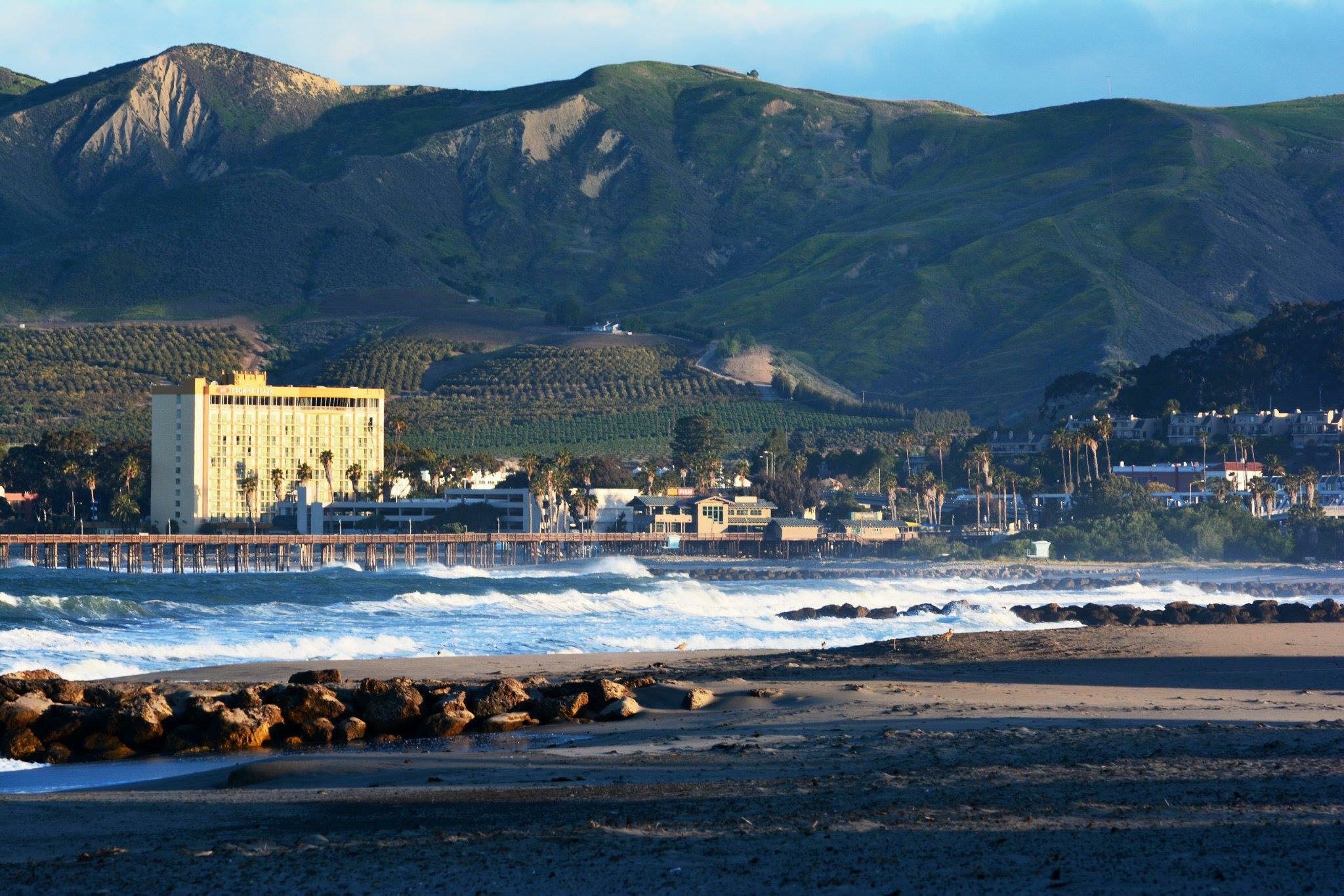 The beautiful two photos are of Ventura, via Facebook.  I'm a little partial to Ventura…I was born there.  🙂