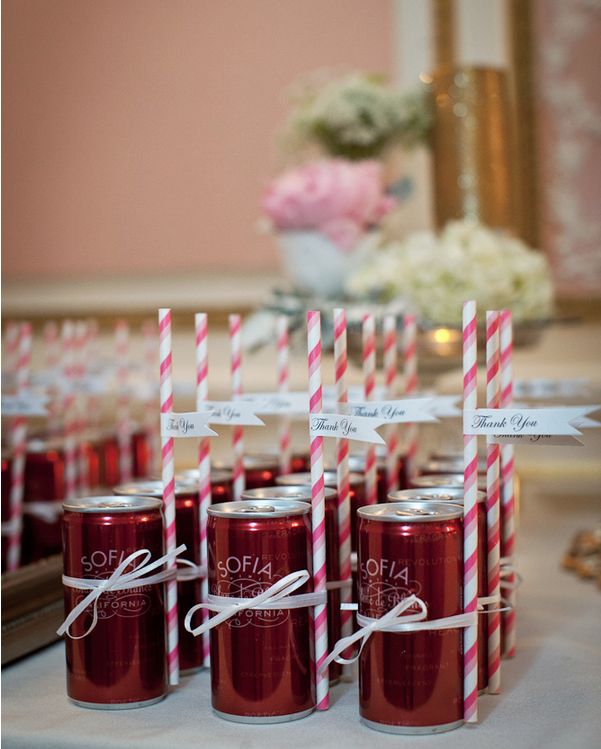 It's time for another installment of " Wedding Favors New Ideas !"  Wedding favors would be the last place I would spend my budgeted money, but if your funds allow, here are some great ideas.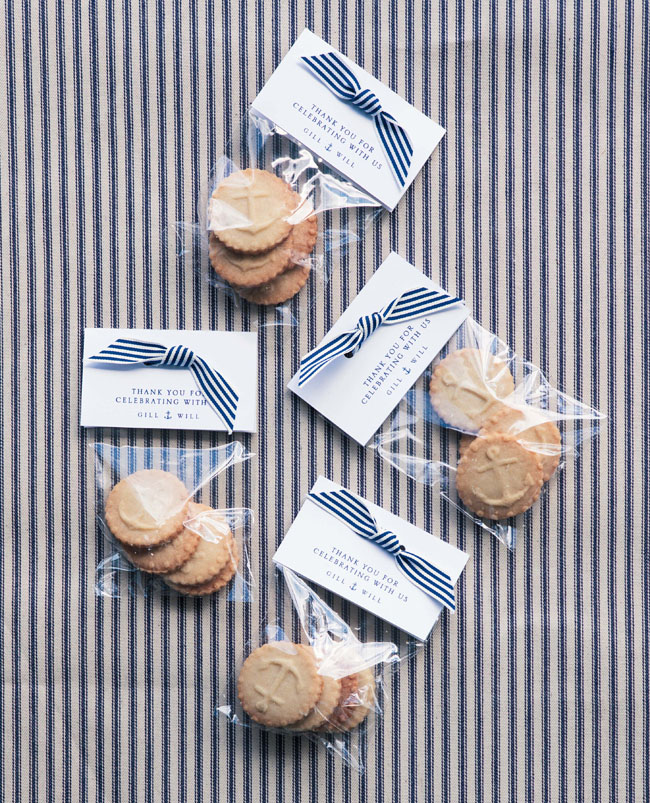 I have long been a fan of the consumable wedding favor.  You enjoy it at the time, and then…it's gone.  We all have cluttered lives, at lease I do any way, and who wants to add more?  These cookies above look delectable, and I bet the wedding had a nautical theme.
Photo: Gemma & Andrew Ingalls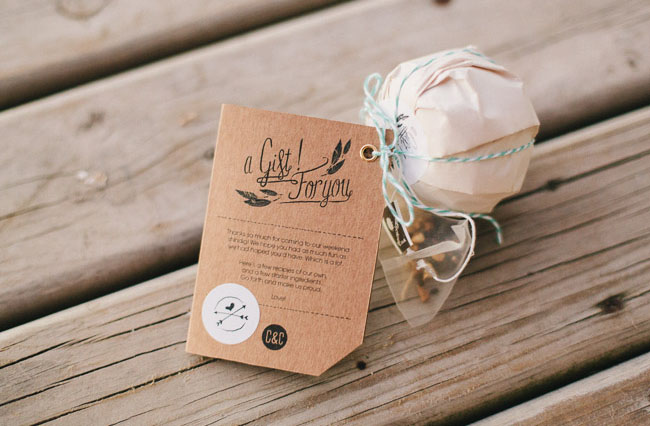 Desire something a little longer lasting?  Then this sachet is for you!  Not only will it make your guests' drawers smell nice, it won't take up much room.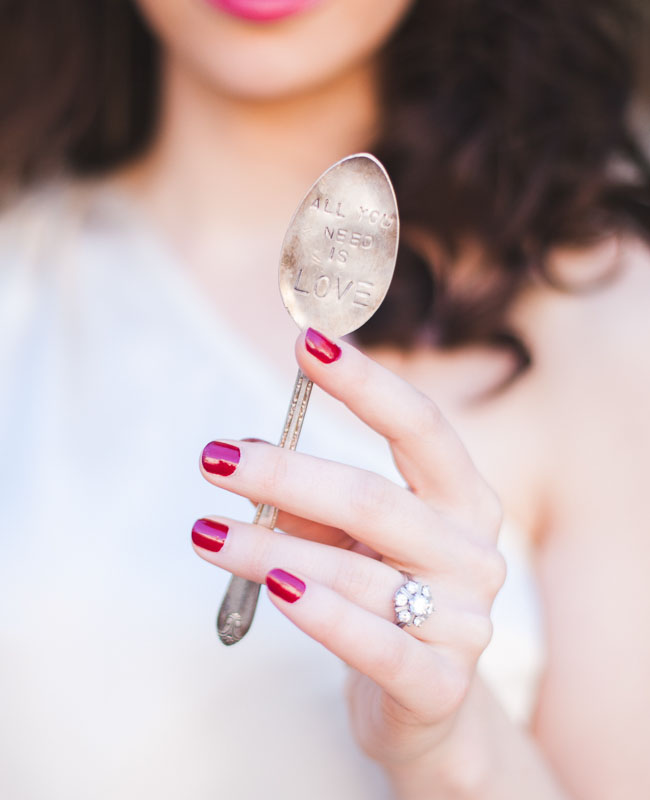 Photo: Marion Heurteboust
The spoon above is an adorable keepsake, but I bet it didn't come cheap, and would be another item to clutter your drawers…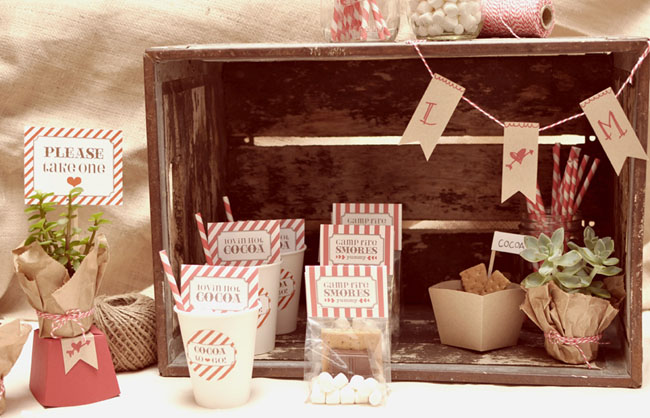 Photo: Smitten on Paper
Another consumable!  I love this hot cocoa and smores idea.  You guests could have an entire dessert one night…on you!  I'm sure they would reminisce fondly of the wonderful time they had at your wedding.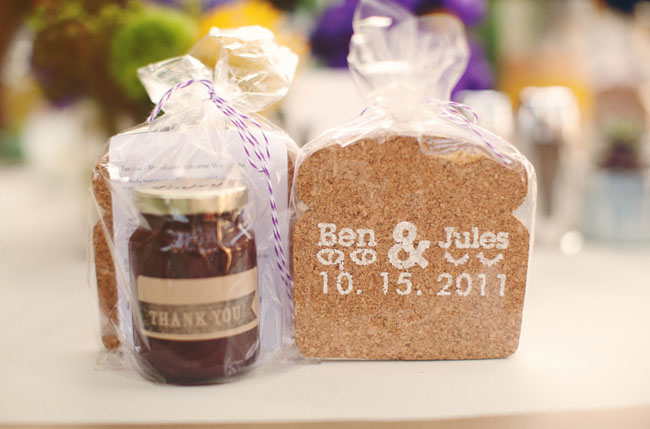 Bread and Jam. Photo: Kate Harrison
Of all the favors in this post, I think the jam and bread one is my favorite.  And the wedding couple even personalized it by stamping their names and wedding date on the bread bag!  You could even cut the cost if you knew someone with culinary talent, like my cousin Kim, who is a FANTASTIC COOK!  If you'd like some great recipes, just click on the link and you'll be directed to her blog.  Kim's Blog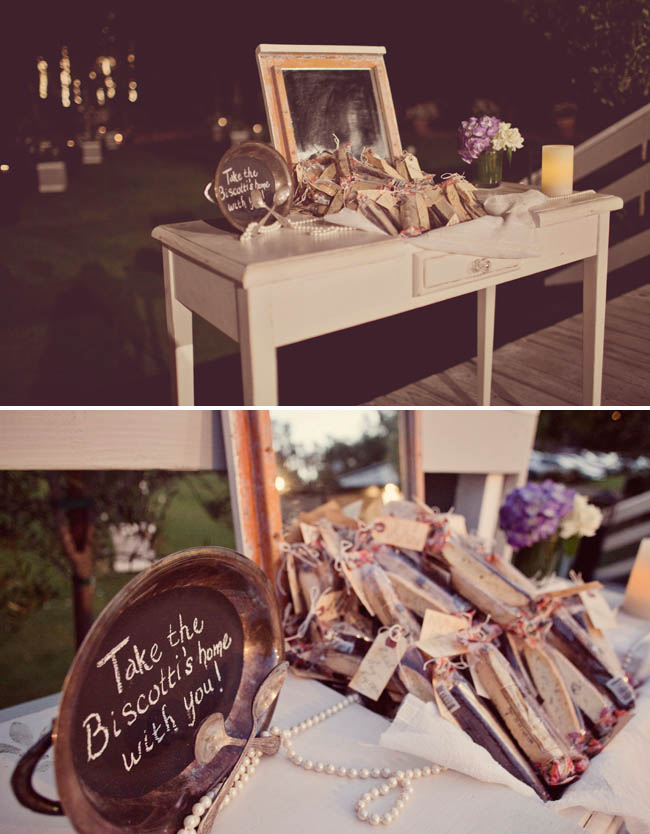 Delicious biscotti's. Photo: Wildflowers Photography
Another treat for your guest to enjoy post wedding: biscotti!  I personally would love to partake of such a sweet the morning after the wedding.
If you'd like to read the whole article from where much of this info was gleaned, click on the link.  modwedding.com