First Look?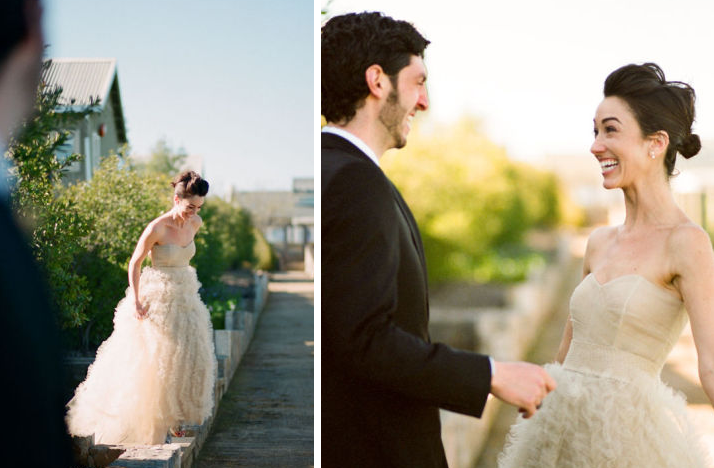 Will you have a "First Look"?  New in the world of weddings – (or is it old, but new again?) – is the scheduling of a photo session of the bride and groom BEFORE the wedding ceremony.  In this scenario, tradition, superstition and caution are thrown to the wind in a trade off for efficiency.  The choice is made to get all their pictures out of the way pre-ceremony, so the couple can move right into the party  and join cocktail hour with their guests.
Some couples take it a step further and are opting to create "staged" photo ops of the bride and groom's "first vision" of each other.  I think they're romantic and beautiful.  Would I encourage my own daughters to do this?  No.  But then that's just my personal preference.  Remember, when it comes to your wedding, there is no right or wrong.  It is what you and your groom desire.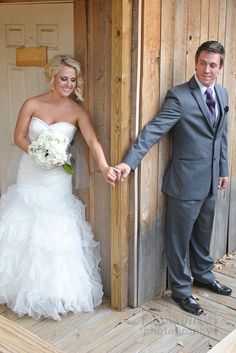 Still not convinced?  Many brides say they're are trying to avoid FOMO, (feeling of missing out), by taking photos pre-ceremony.   I remember waiting for a good hour outside at each of my daughters' weddings to take photos.  Even I had FOMO! 🙂  I wanted to see my guests, to bask in their compliments and good wishes.  Others say they don't want to be rushed post ceremony with the pesky pictures. But there's something so very very special about the "real" moment when a groom sees his bride for the first time in all her glory.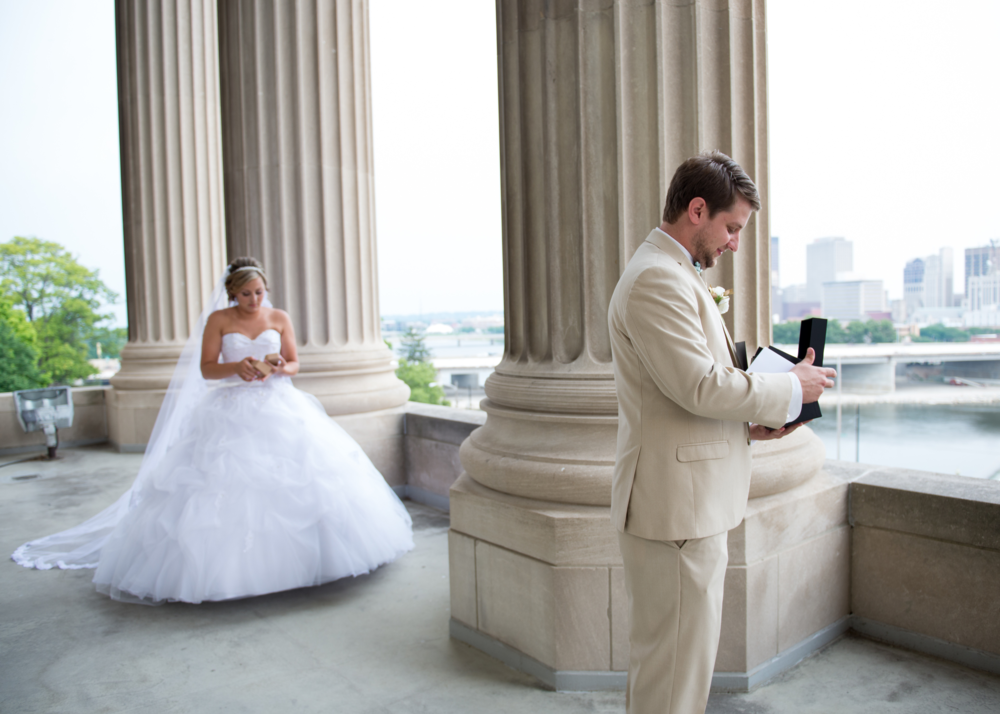 Below is the photo my son-in-law's aunt, the lovely Patty Cloherty, captured when Robert saw Maggie walk down the isle.  You just can't manufacture that smile…
Or this…below…when my husband handed our daughter off to her groom. Robert's smile is so sweet.  No actor is that good…This photo is a treasure.