Engagement Rings Part II !
No polls taken, just my humble opinion… What is the most popular engagement ring today? I would say the diamond surrounded by smaller stones. (See the photo below) One of my girls has this type. It's beautiful. You can choose your favorite shape diamond, then encircle it with smaller stones. Not only does it make the ring sparkle more, the stone looks larger.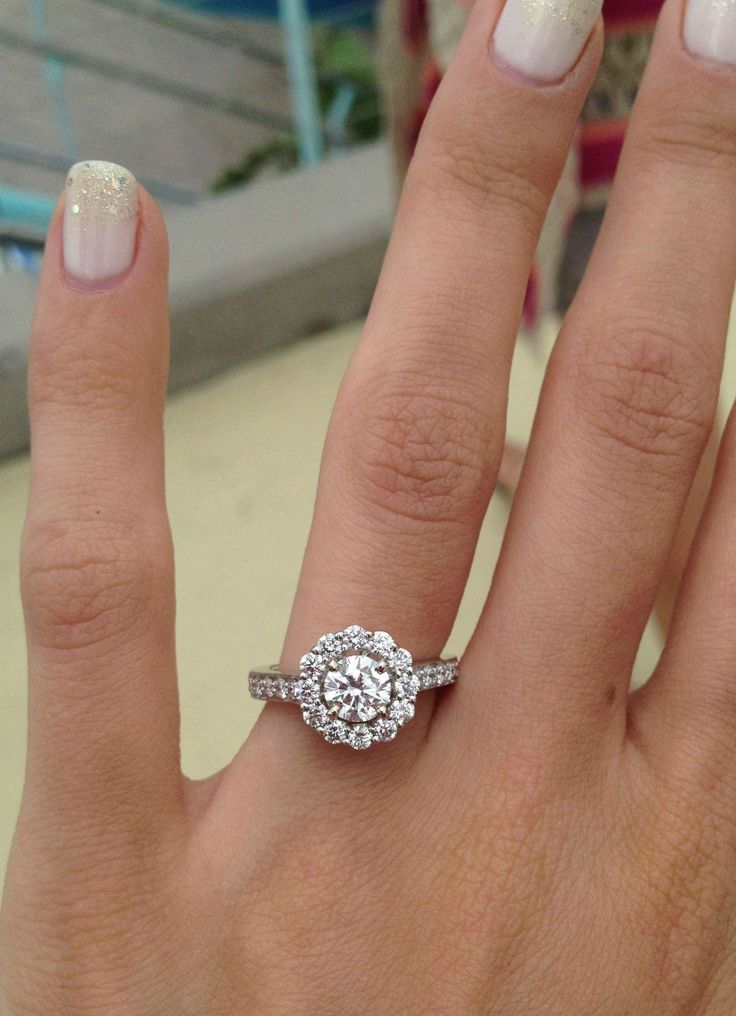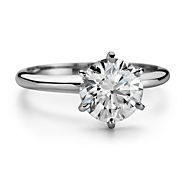 My other married daughter has the most traditional engagement ring, that of the round solitaire. It will never go out of fashion. Her ring has a little added bling. The sides of the ring have tiny diamonds next to it. Neither ring I've posted are the girls'. 🙂
My first engagement ring, (from my one and only husband), was my all time favorite stone, the emerald cut diamond set in yellow gold. For our 20th anniversary, my beloved gifted me, (with a little encouragement ;-), with an upgraded ring. This time I chose a pear shaped diamond set in platinum. I must "fancy" the fancy cuts. Pun intended.
If I were to choose another ring — no need — I think I'd choose another precious stone, but not a diamond. Probably an emerald, perhaps a ruby. I love ruby stones, I think they look amazing. If you love them too then it's well worth reading about them on haruni, you'll learn so much! Please note the ring below. The Royals have a penchant for gifting their betroths with colored precious stones. Sarah, Duchess of York chose a ruby surrounded with diamonds, much like her rival, Diana, Princess of Wales' sapphire. Remember, Diana's ring now graces her daughter-in-law's hand, HRH Catherine Duchess of Cambridge. A lovely tribute by her son, William, but a tad bit of bad luck? And do you think Kate may have wanted her own ring? She will forever be wearing hand-me-down jewelry, ha ha. Might have been nice to have had a new piece…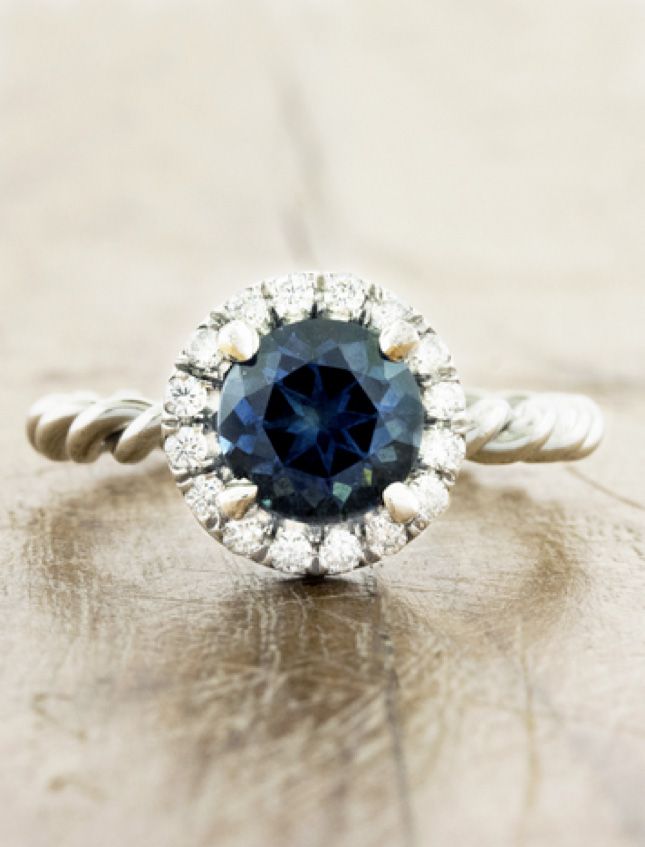 brit.co – Pininterest