---
Colored wedding dresses … I am absolutely INFATUATED with the dress below.  Not only is it my favorite color, it's just plain exquisite.  Maybe it's the foamy, delicate fabric; maybe it's the wistfulness of the bride gazing out that window— at her future? All I know is I love it, and maybe, MAYBE if I were a young bride again, I'd have the guts to wear such a dress..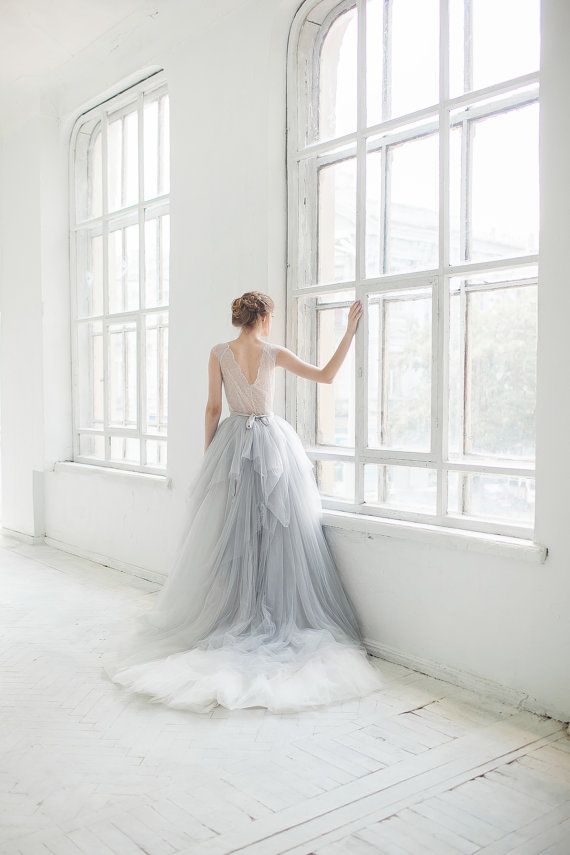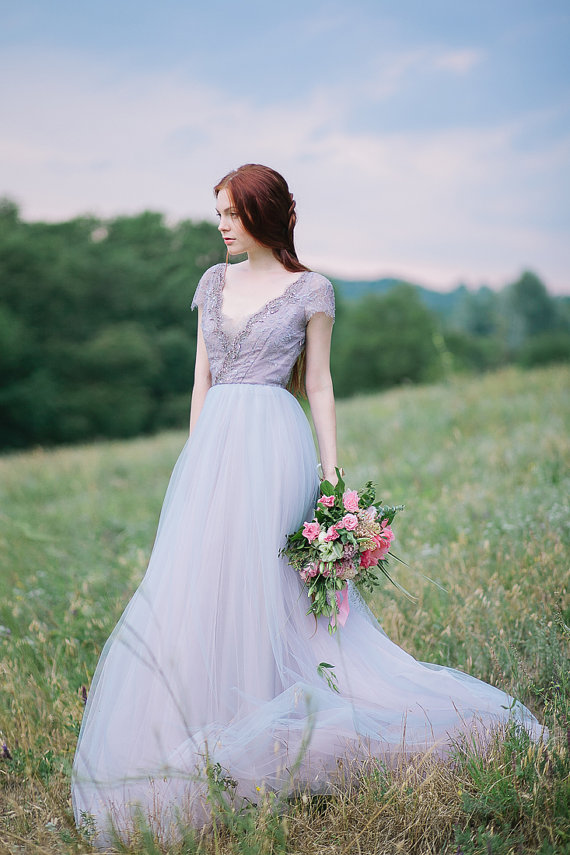 The violet dress above is gorgeous with the bride's hair color.  Maybe brides should consider their own positive physical attributes when choosing their dress color.  Is choosing just white really the best decision?  But what says "Bride"?  Is it the white dress, or the veil?  I'm still a proponent of a bride wearing a veil over her face for her walk down the aisle.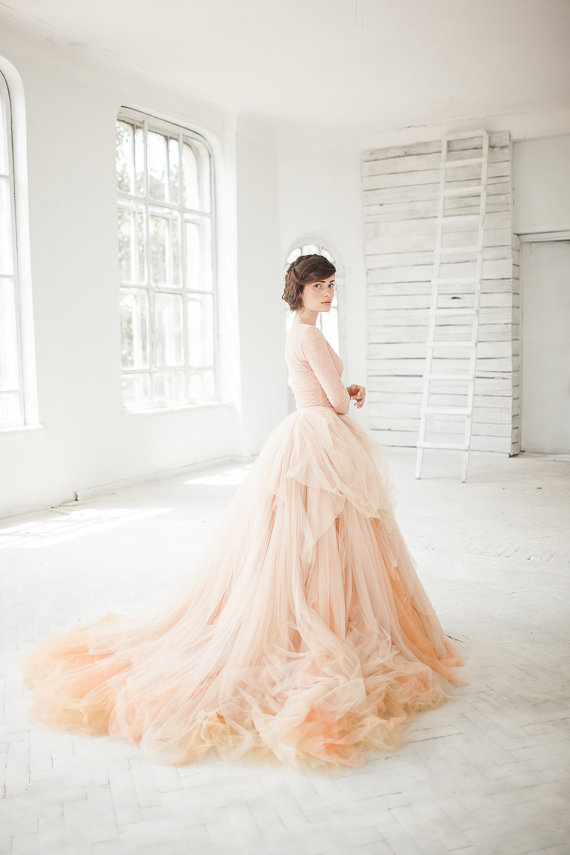 The tangerine colored gown is is another delicate color that would flatter a bride.  One color I've not showcased, is pink.  Pink is a little too insipid…even for a bride.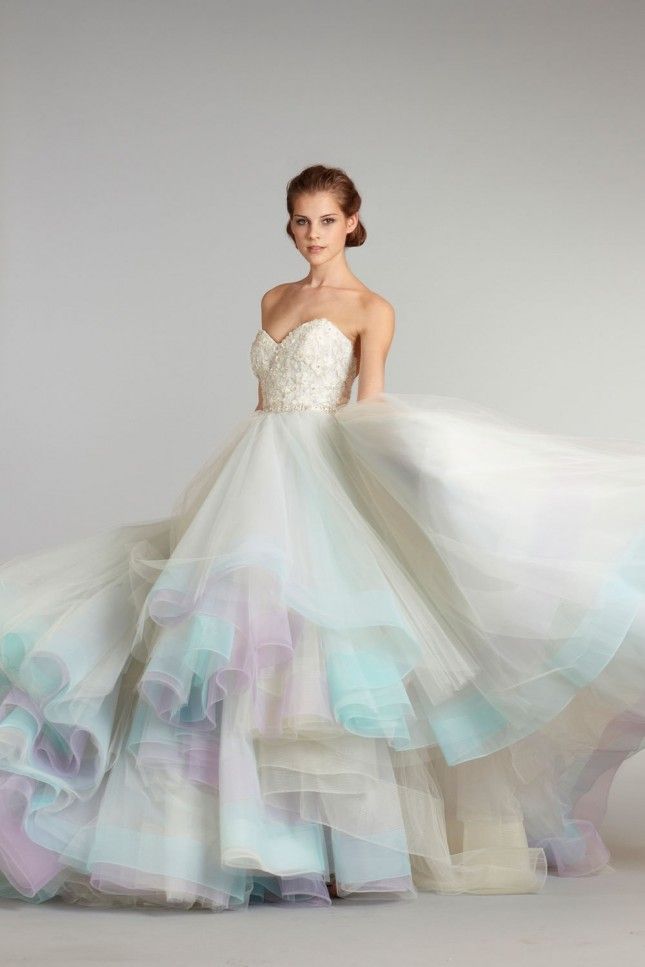 What a bit of color for your wedding dress, but can't decide which?  How about the rainbow tipped dress above?  Lovely, but it's not my vision.
Desire a little color, but still want to look more bridal?  The dress above still fits in the "white" range, believe it or not.  I say either go white, or go with a real color.  This is a little too plain for the bride.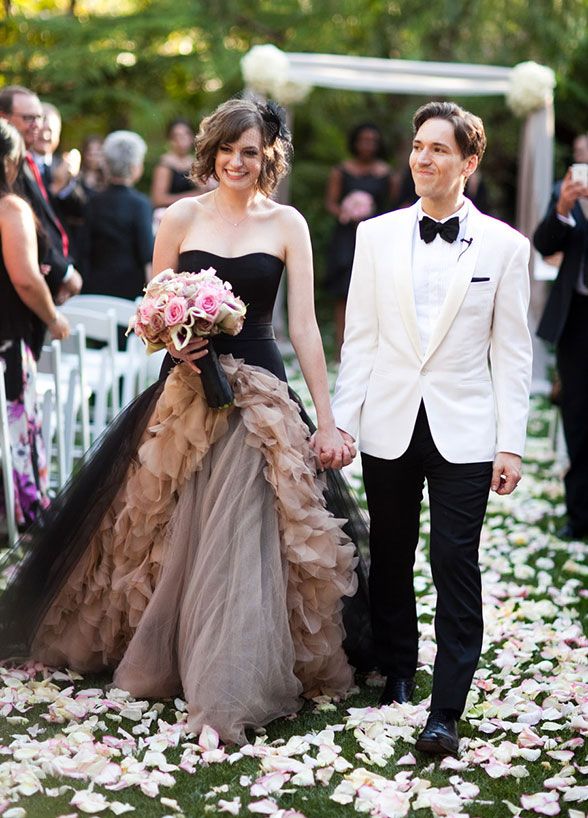 Found on colincowieweddings.com
Feeling really avant guard?  You could always go with a dress similar to the one above.  I actually like it a lot, how about you? I just wouldn't choose it for my wedding.   It makes a lovely backdrop of a colorful bouquet, though.
If I DID choose a colored wedding dress…it would definitely be blue — my 'something blue'. The two following dresses would be top contenders…  🙂