Here it is!  I promised part two of my last post about bespoke wedding dress designer, Olivia Humphries of the Nova McLaren Label. It was absolutely brilliant how Humphries "Married East and West" in her dress design.  Her 'Wedding Sari' design became a 'Western Reception Dress'.  If you'd like to read part 1, click on the link.  "Update, Wedding Dress Designer Nova McLaren
In Oliva Humphries' words:
"Alissa's dress was a dream to work on! As her fiance's family were originally from India, she wanted this to be a noticable influence in the wedding…which it was from lace sari, gold belt, gold earrings from a crafter in India, asymmetrical lace patterning on the skirt, elephant name holders, henna patterned stationary and bajhi's and samosa's for appetizers! Everything was beautiful.
Her family's traditional midwestern and preppy CT styling was prevalent too in the styling, we used pearls to decorate her reception belt, beautifully delicate french lace for the just off the shoulder style, a beautiful long train and even longer veil – to please her mom!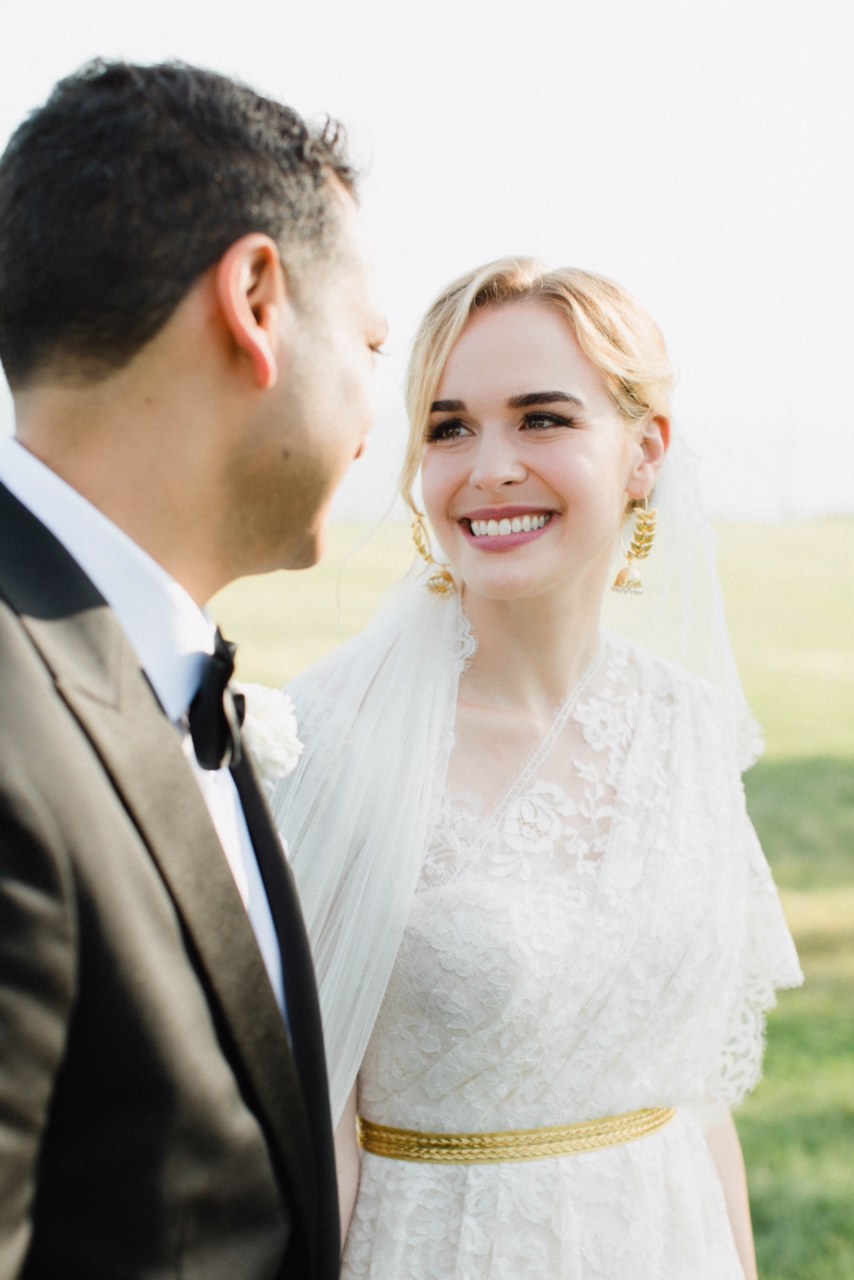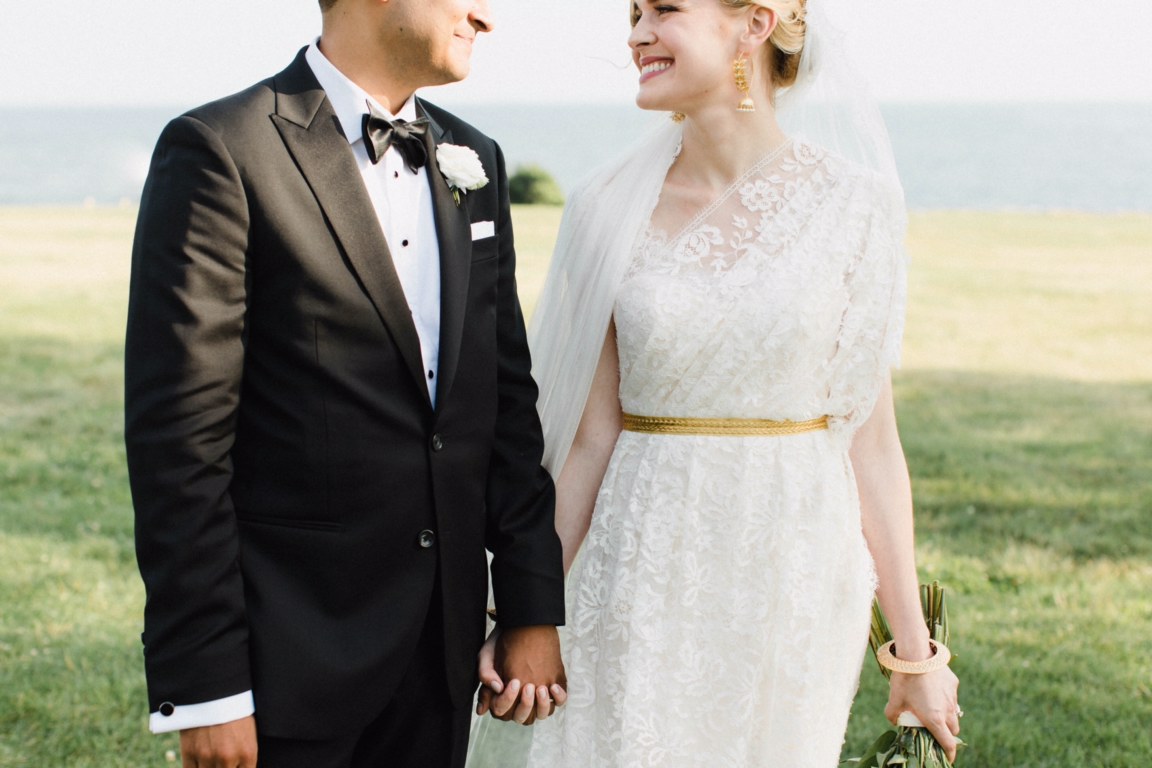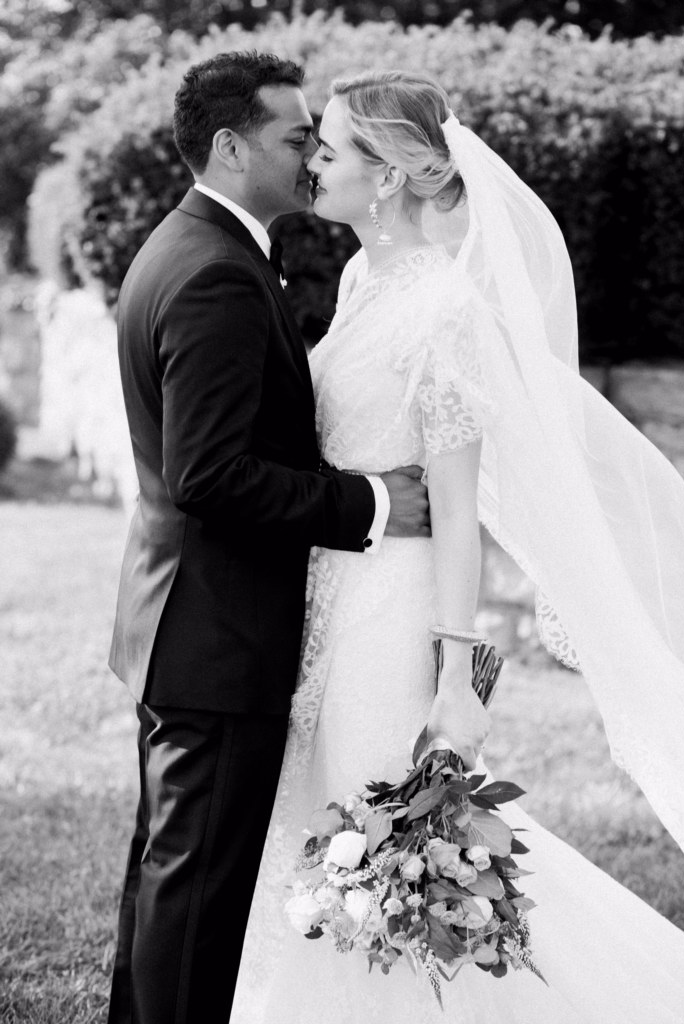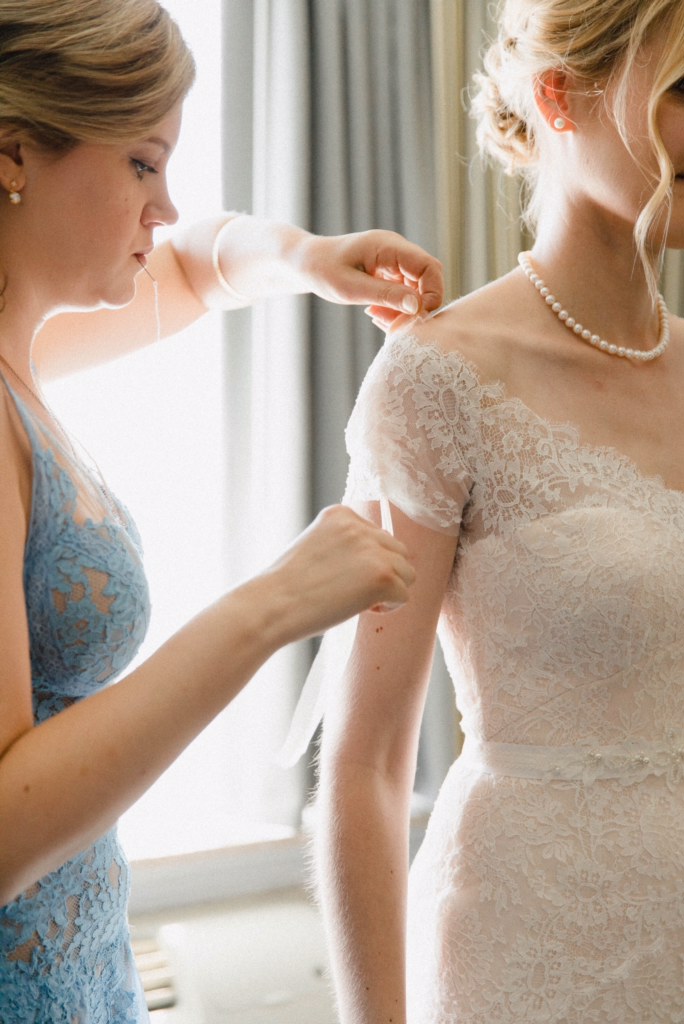 I thought you might like to see an image of the beautiful designer, Olivia Humphries! Here she is to the left in this photo in blue.
The transformation from the first look where the groom saw her in the off shoulder pearl look to the Indian influenced lace sari and gold jewellry was so cool to see – the groom loved the surprise as did all the guests.  Above is a photo of the bride's reception look.  This is more of a 'Western Profile'.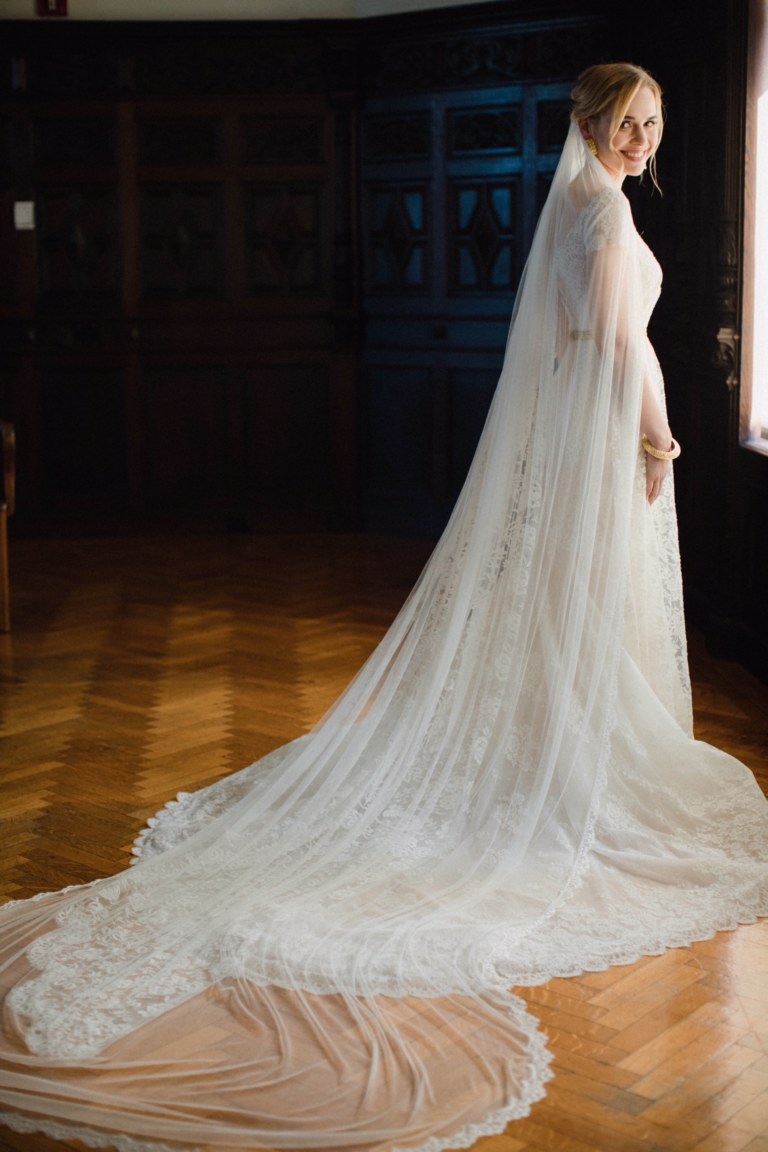 And above, the FABULOUS long veil, (which doubles as a train!), so cherished by the bride's mother.
Don't forget to check out Nova McLaren's website.  Just click on the link!  Nova McLaren
Photos: Olivia Humphries