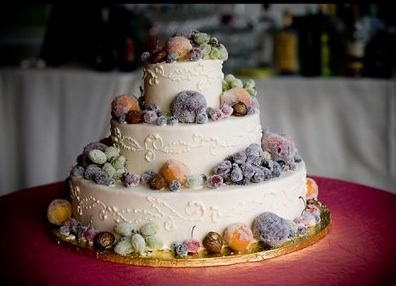 What's old is new again…there's a new garish in Wedding Town — fruit!  While fruit has always been a staple in the wedding world, is has gained a more prominent position as of late as a focal point.  Think about it, almost any color scheme you choose for your wedding, there is an accompanying fruit and color to go with it!  Or maybe you want to include many colors?  That's just the approach the bride used for the above cake.  I love how she used fruit to garnish her cake instead of flowers.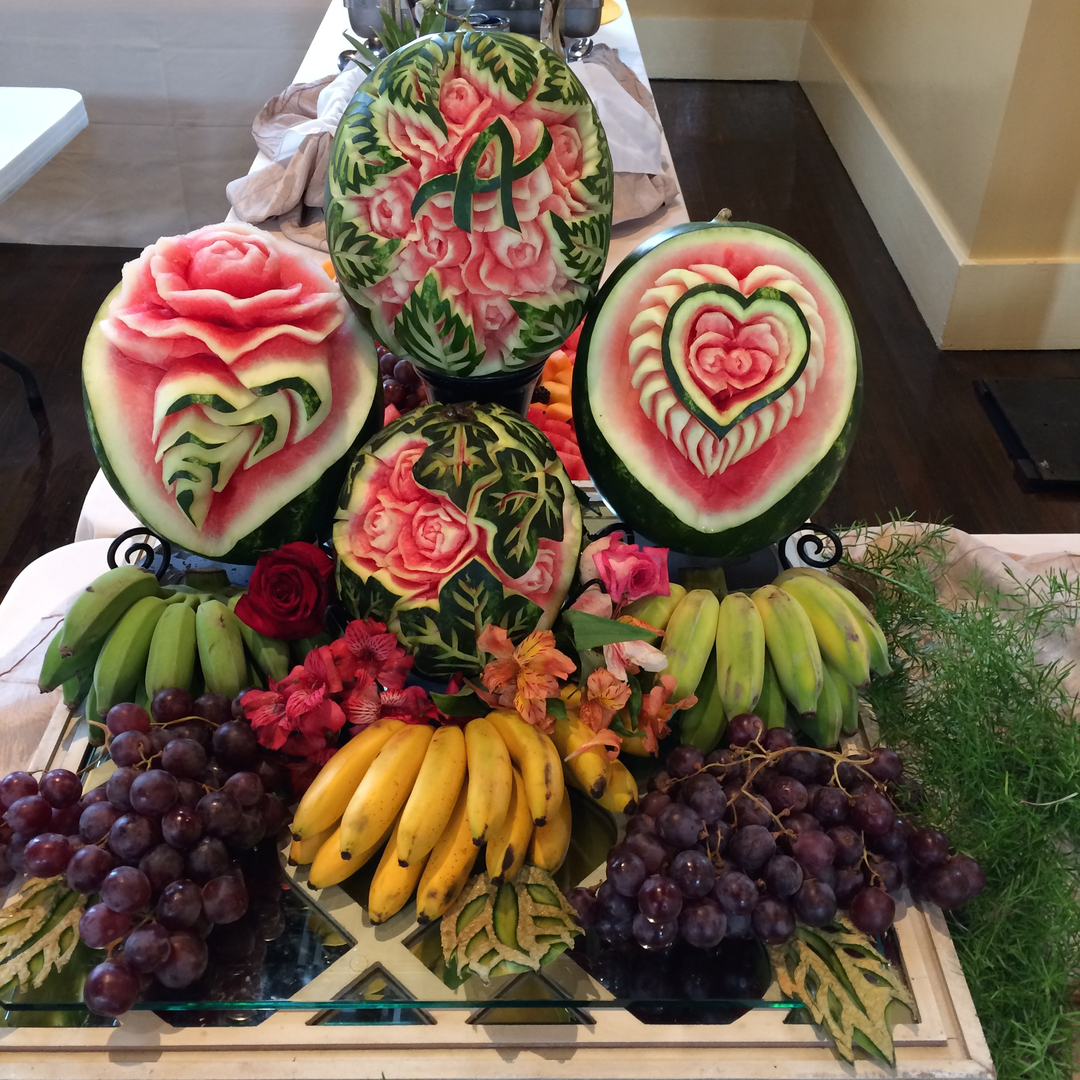 "Fruit Carvers" are becoming the hot new vendor.  They are true artisans.  And unlike ice sculptures, these gorgeous fruit carvings won't melt!  While the above fruit display is lovely, the bananas are a little too brown for my taste…
Do you really want to incorporate fruit?  How about a fruit bouquet like the one below?  While pretty, I'd be afraid it would stain my lovely white wedding dress, or those of my guests, who wanted to give me a hug with my bouquet in hand!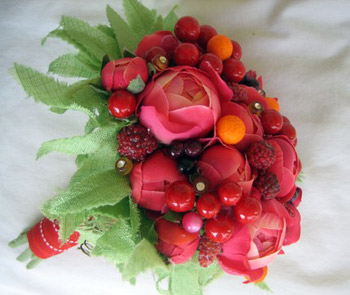 columbiagorgeweddingsblog.blogspot.com
Are your wedding colors pink or red?  Then the raspberry cocktail and display are for you!  Just make sure the berries are purchased last minute – nothing worse than over-ripe berries…unless too ripe bananas  🙂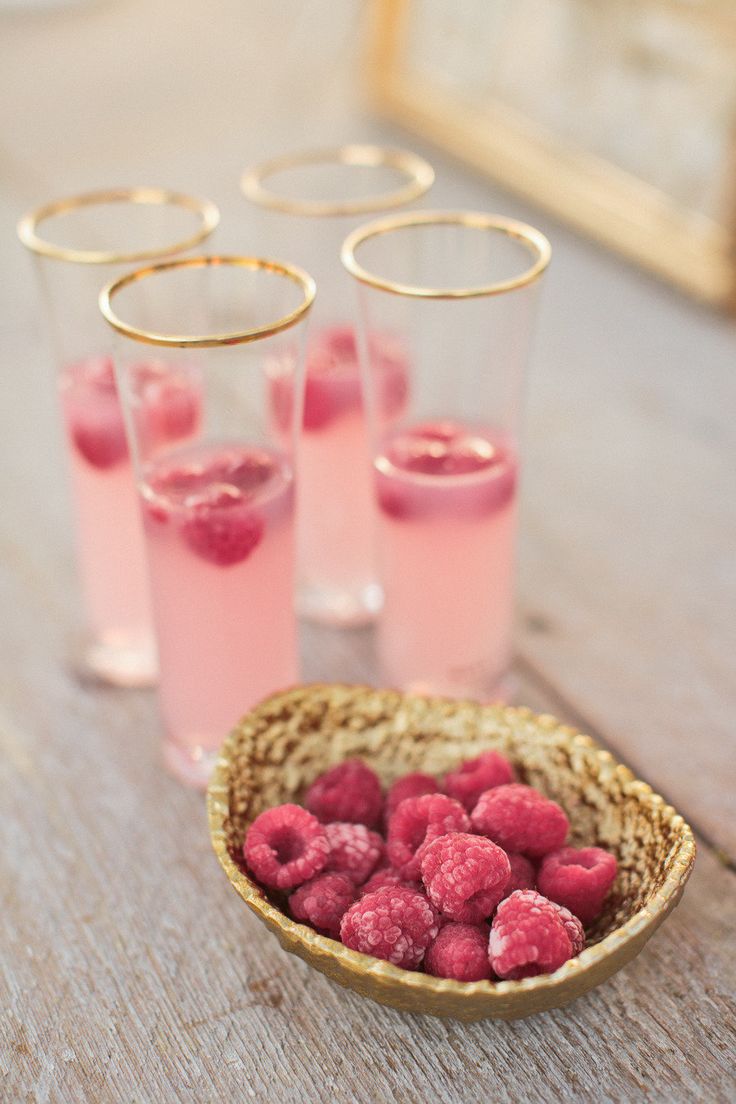 Apparently, my daughter was ahead of the curve when she chose home-grown California tangerines are her "Escort" card holders.  My mom and dad shipped over 200 tangerines from their neighbor's tree for her to use. As the shelf life isn't over long for these lovelies, we were very fortunate to have had few casualties.  I highly recommend a consumable like the tangerines for escort cards…always good to have a dual purpose – a name holder AND a tasty snack.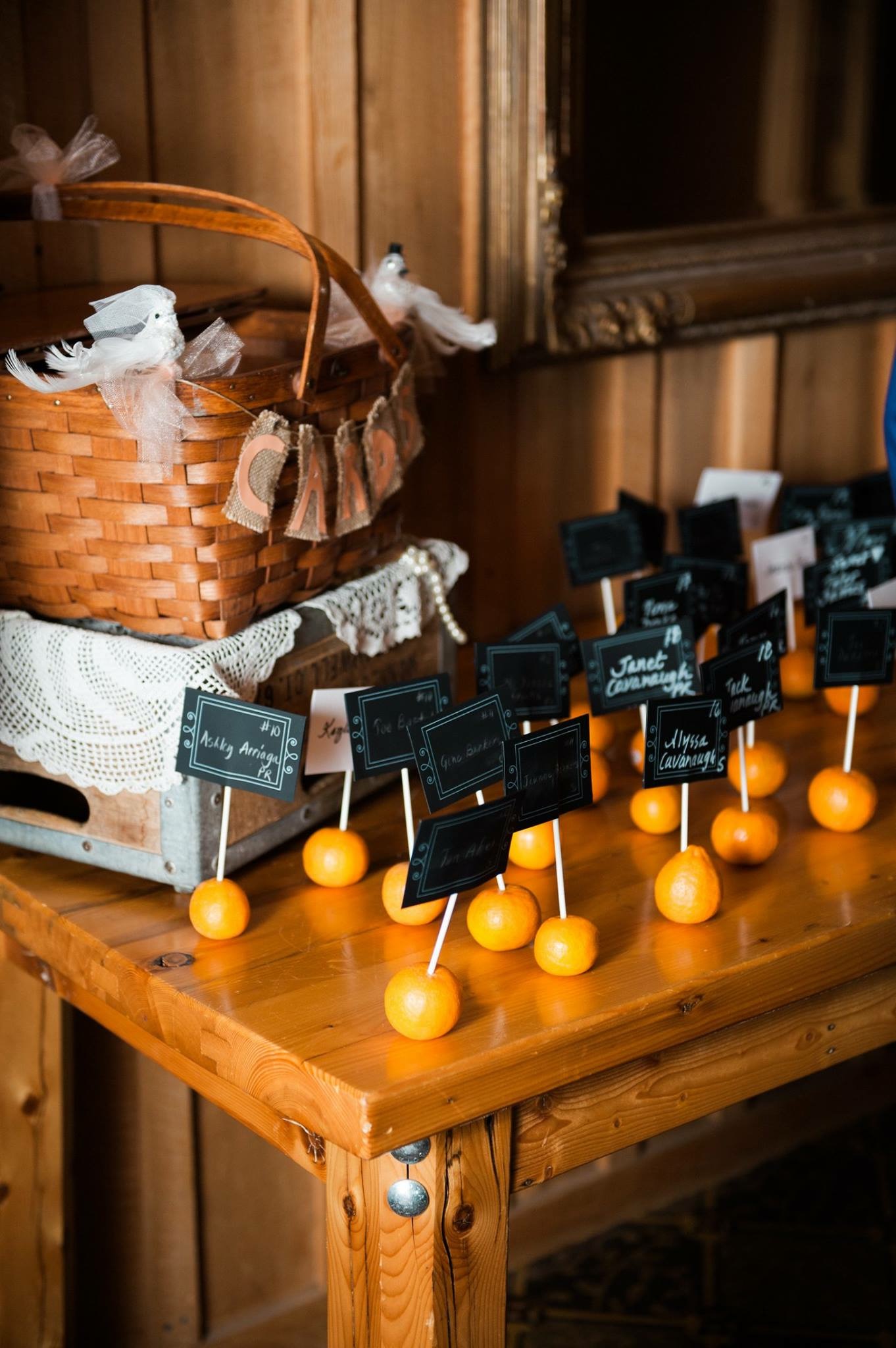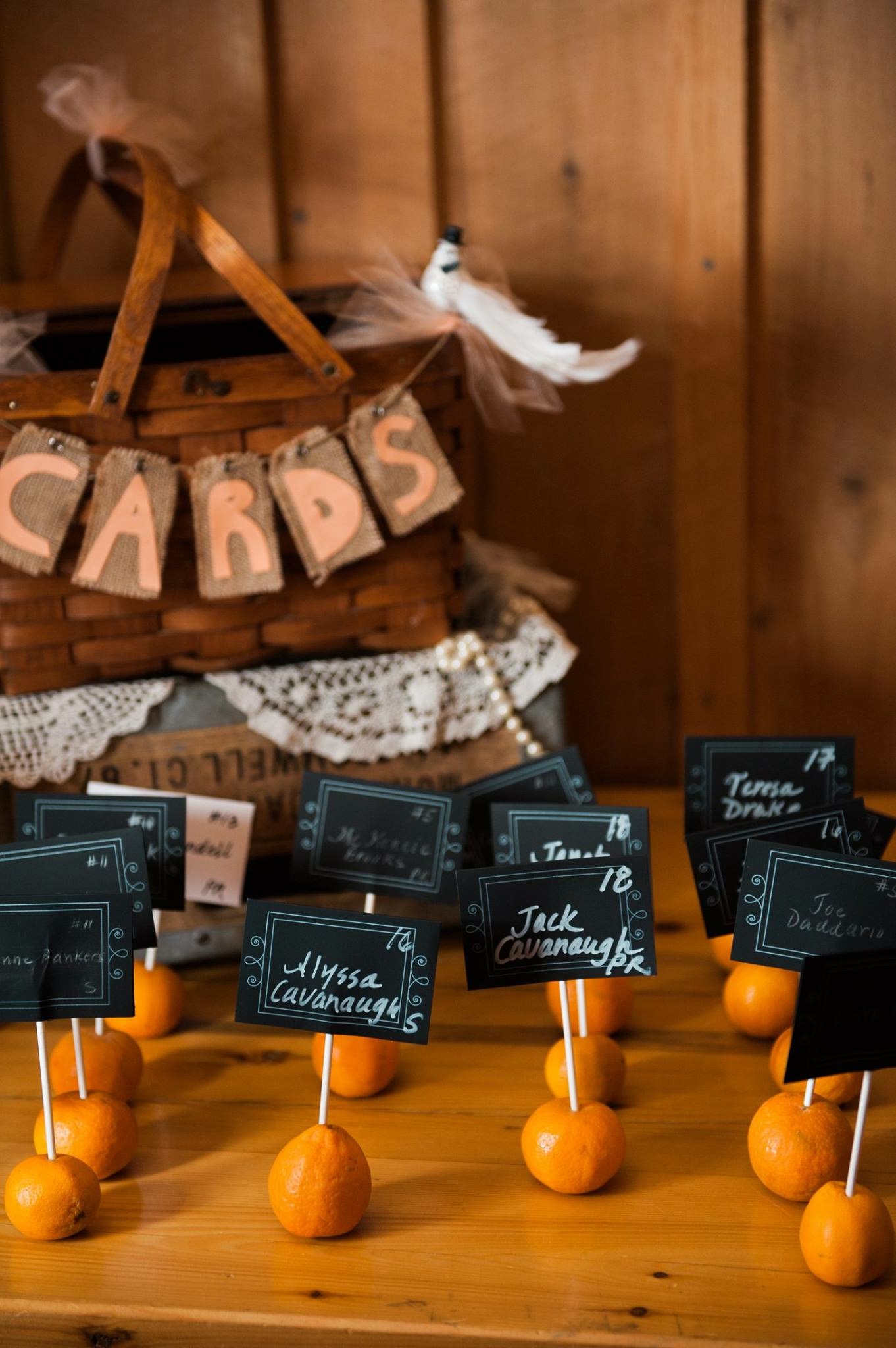 Above two photos: Hannah Colt Photos