Wedding favors and games, a sure fire way to make your wedding FUN!  Think you've seen the latest favors and games out there?  Think again.  Someone is constantly thinking of new ways to wow you and make you smile.  Weddings are a never ending cycle of "the moment".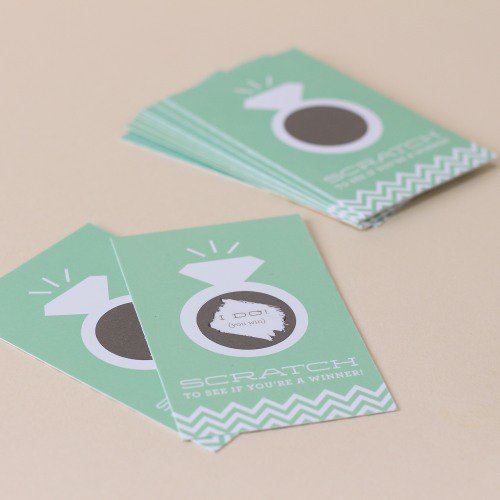 The latest craze is fun, not particularly expensive, favors and innovative games.  Love the scratchers above.  I'm not sure how they work, but I'm guessing certain phrases scratched off the cards win prizes.  We used lotto scratchers as favors at one of my daughter's weddings, and they were a HUGE hit.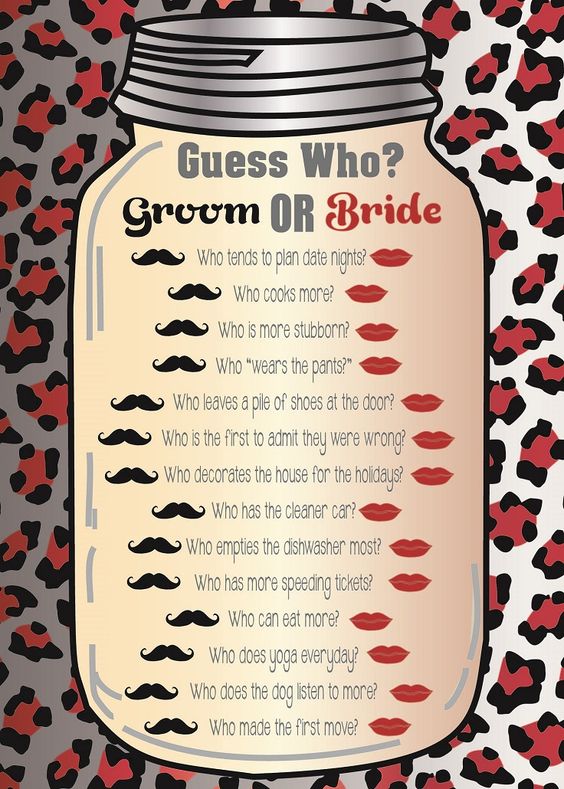 What about the bride/groom quiz jar above?  This could double as a game AND a centerpiece.  My vision is that the whole table collaborates on the jar quiz and then receives a prize if they win. I think it would have to be a self-correcting quiz for time efficiency.  Perhaps the winning table gets to go first in the buffet line?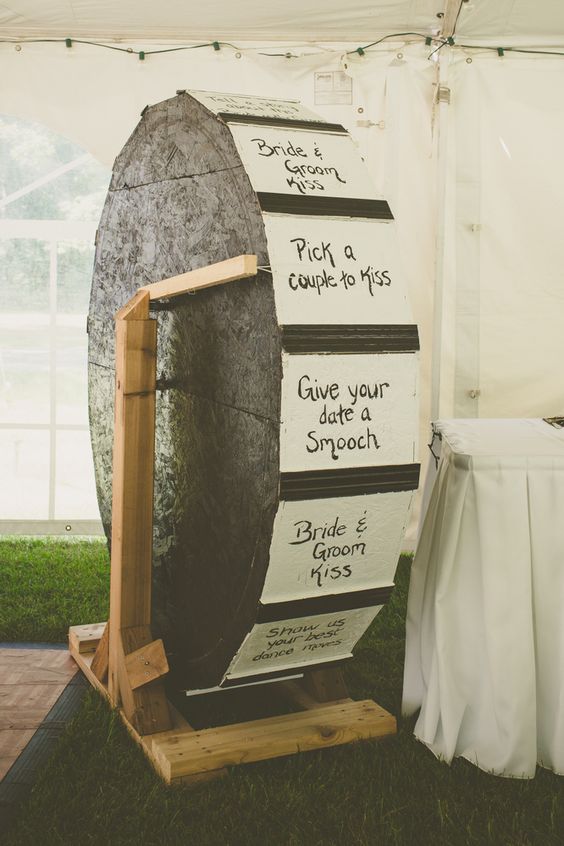 One must be committed, AND have room for the game above.  Love the idea, though.  I'm not sure what's all involved in the construction of this unit, but it seems pretty involved.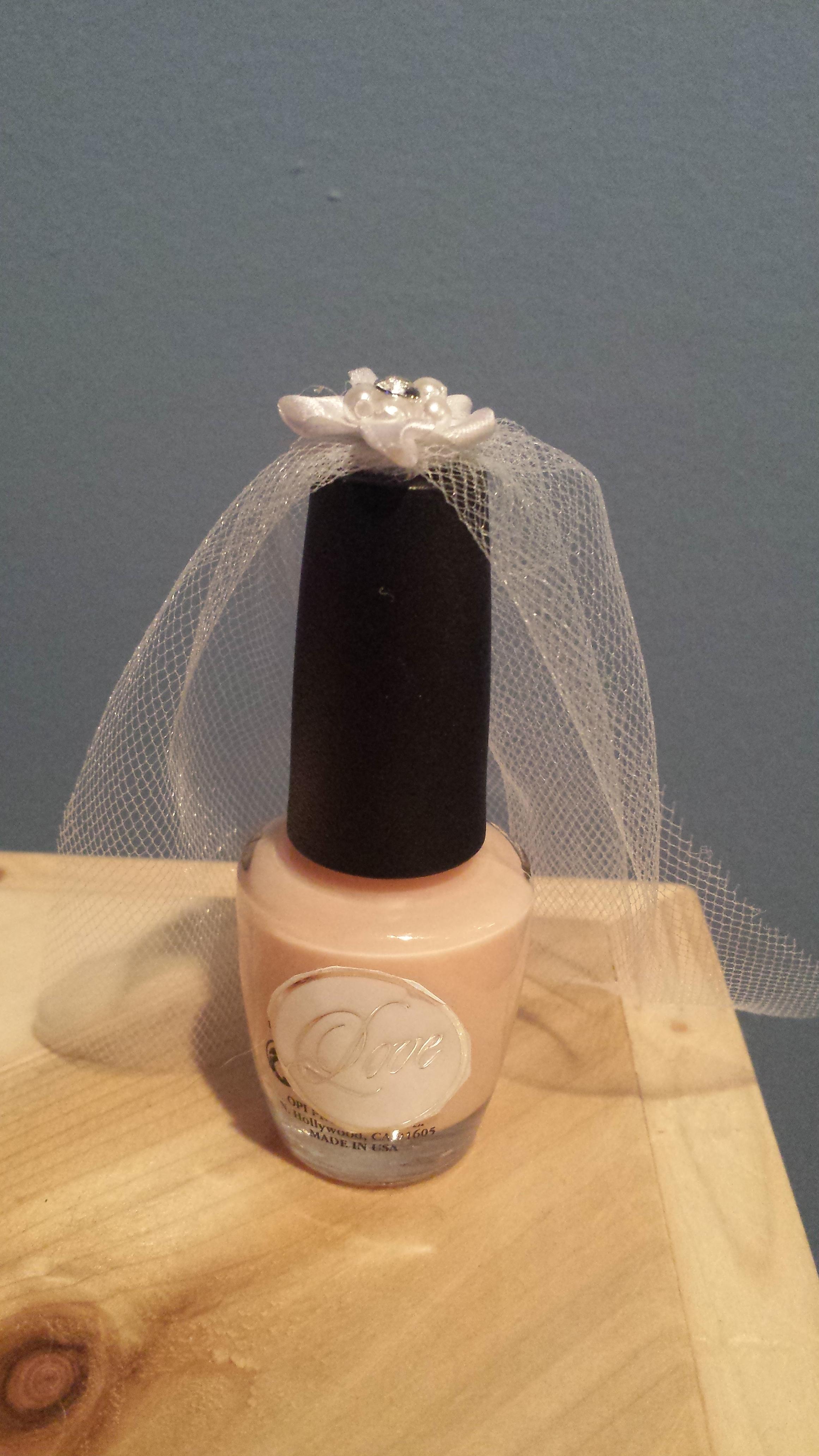 Love, LOVE the favor above! I imagine it's more of a bridal shower favor, than a wedding reception favor, but it sure is cute.  While I'm sure it would take some time to assemble, I can't believe it's TOO labor intensive.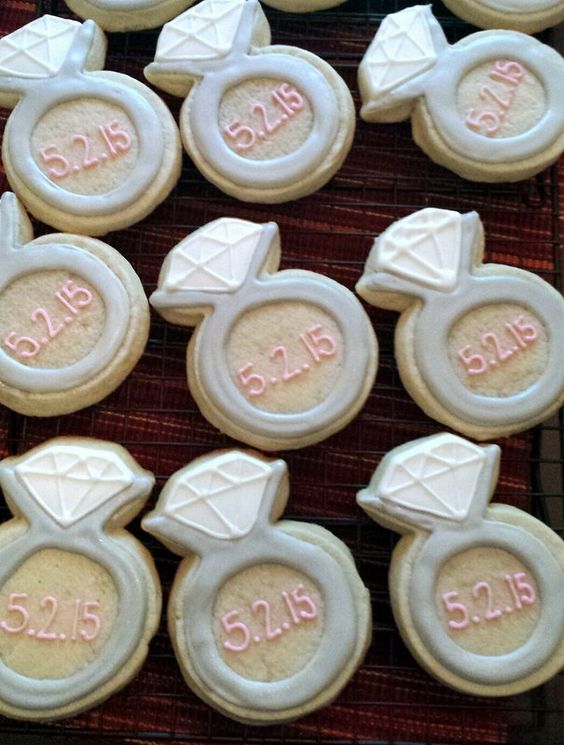 Like the cookies above, but aren't the best baker?  Never fear!  You can order a customized version on-line!  Just click on the link above if interested.  This could go either way, a great favor for either a bridal shower OR a wedding reception.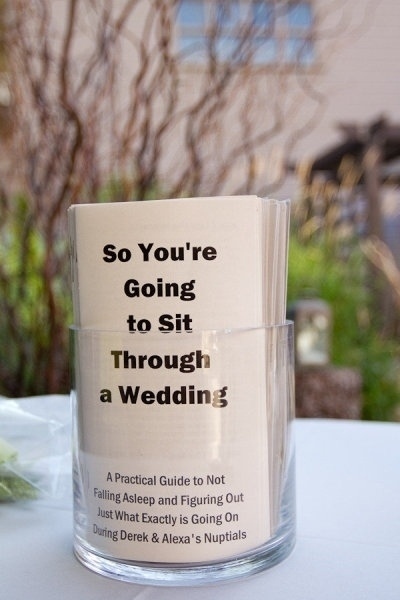 I actually laughed out loud when I saw the above photo, a pamphlet designed to entertain waiting wedding ceremony guests.  Not sure what's inside, but click on the link for some clues.  And you can always create your own, personalized funny sheet.
Have fun with your wedding!