Wedding Earrings !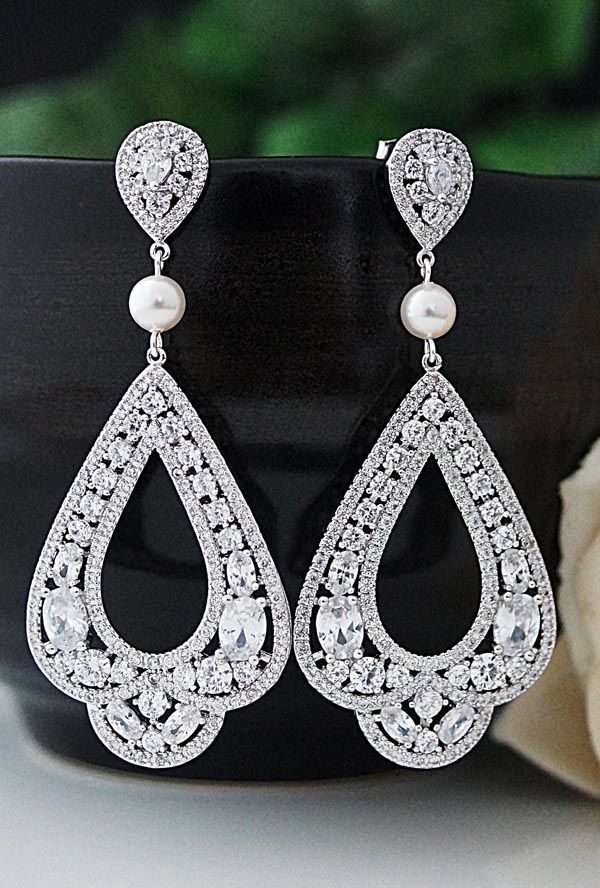 earringsnation.com – pininterest.com
Have you given much thought to your earrings? I'm sure you will eventually…but don't wait till the last minute.  They are more important that you may think… The earrings above demand a formal venue, and a dress that is not over the top.  Otherwise, they will be lost, or your look will be 'overdone'.  I like the pearl and rhinestone combo.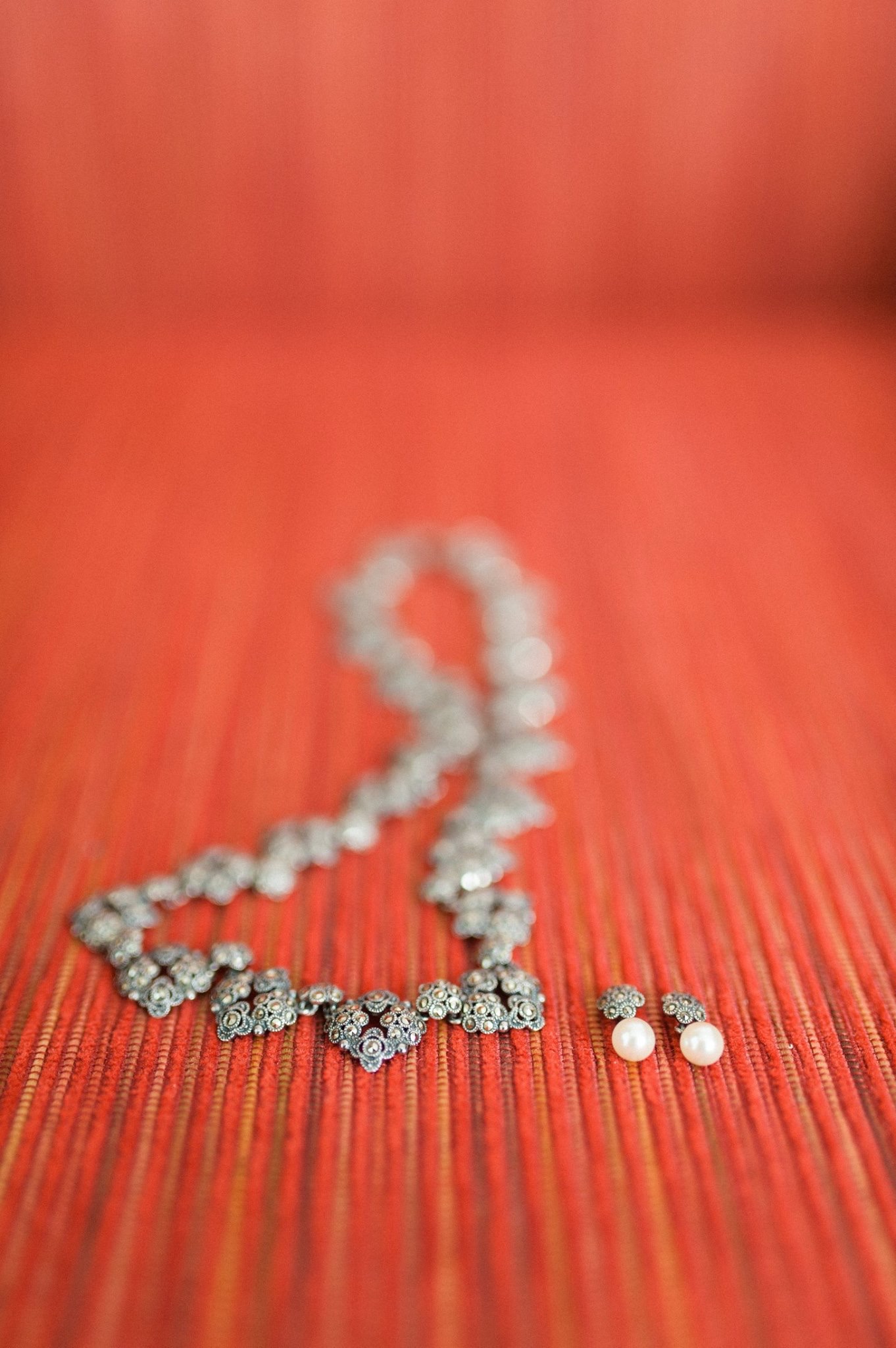 Hannah Colt photos
Next up are earrings that my daughters wore.  Both Kathleen and Maggie wore the above earrings.  I think, like my headpiece, it has become a tradition.  I would be so honored if my younger two daughters would continue.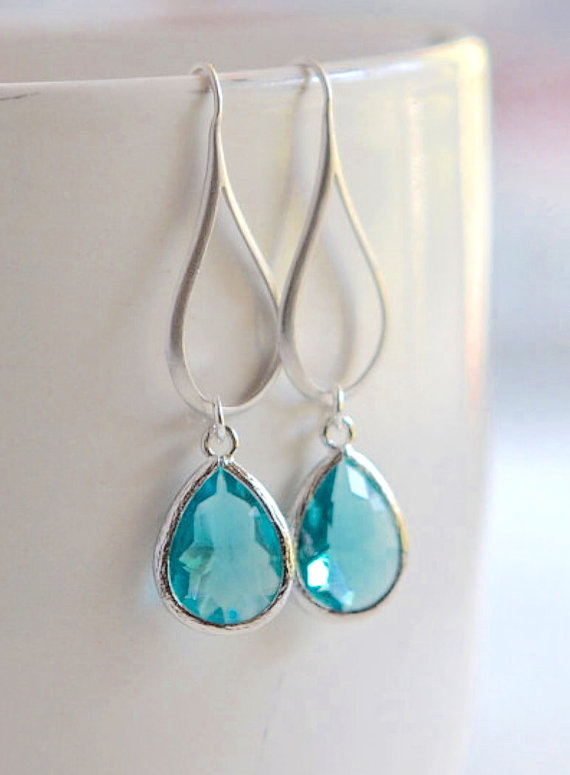 img1.etsystatic.com – Pininterest.com
Maybe you'll choose a colored stone in your earrings to match your wedding color scheme?  These are lovely and lend an air of sophistication, and are quite striking.  Perhaps you just want to embrace a beach-like feel?  These do the trick!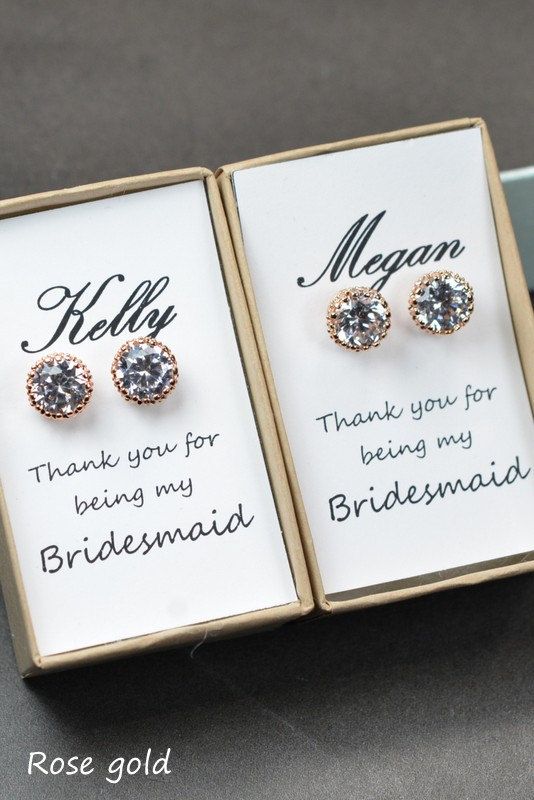 Found on etsy.com
Don't forget your bridesmaids.  Some brides care if their attendants jewelry match, some don't.  But if you do…consider jewelry as your bride's gift to them.  Then out of obligation they will wear the gift, and MATCH!  🙂  (As you are probably are aware, rose gold is the new platinum — and much cheaper!)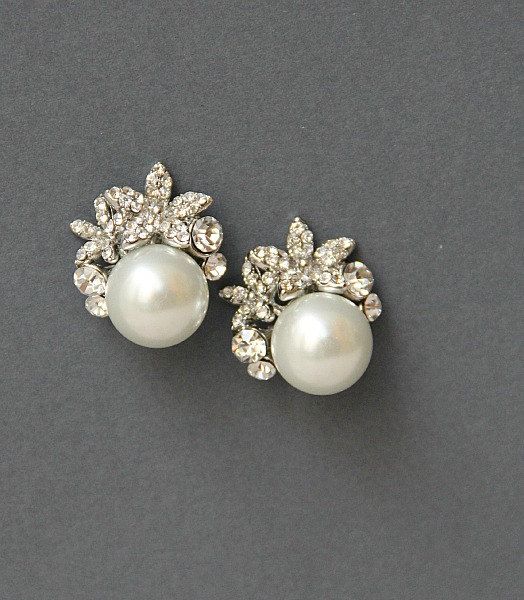 etsy.com
Dangly earrings not for you?  Perhaps you desire a bit of bling, but not too much.  The above earrings are perfect then.  They are respectfully dazzling, but still in the style of a stud.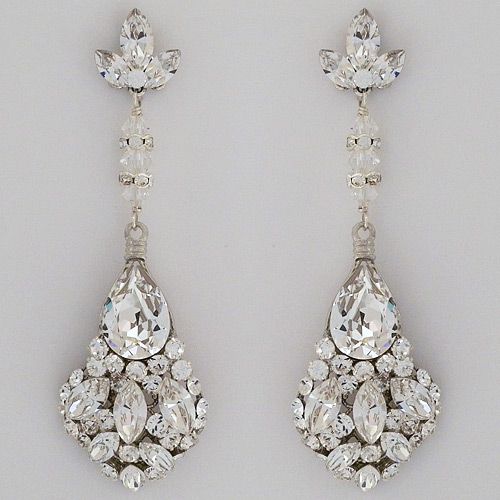 Found on perfectdetails.com
And this last pair…just because I think they are so beautiful.  I am more of an understated type of gal, but these are exquisite.  (And while obviously not diamonds, these "faux" earrings are not cheap – $400.00  retail!) However, if earrings of this dazzle are worn, I think a bride should give considerable consideration to wearing no necklace.  Remember, less is often more — in decoration as well…