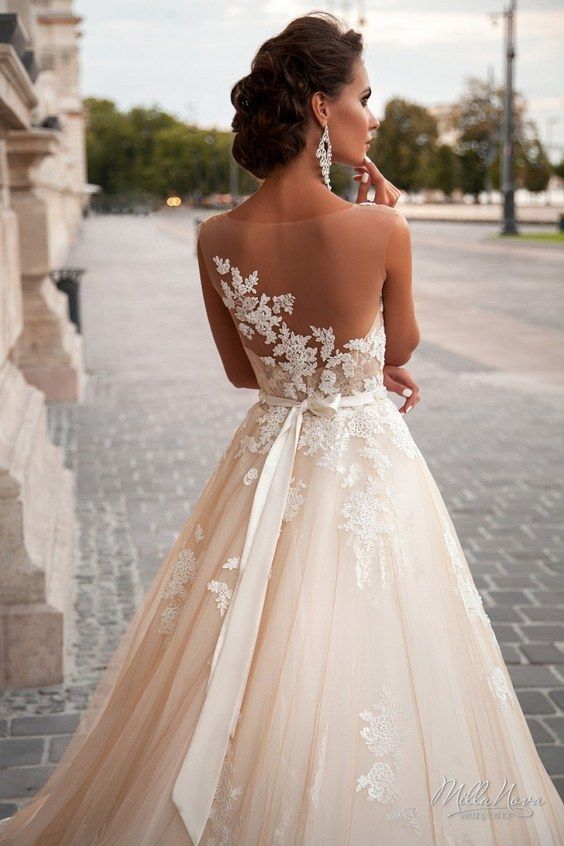 Front of the dress or the back?  Where will you choose to place your emphasis?  When you select your wedding dress, some component of it will be making a statement.  Will you want it to be on the front of your gown or the back?  When I was married almost 33 years ago, I chose to have the back of my dress be the "wow" factor.  Was it a big "WOW"?  No…but I liked it.  It was the era of the bow.  Remember that, 'ladies of a certain age'?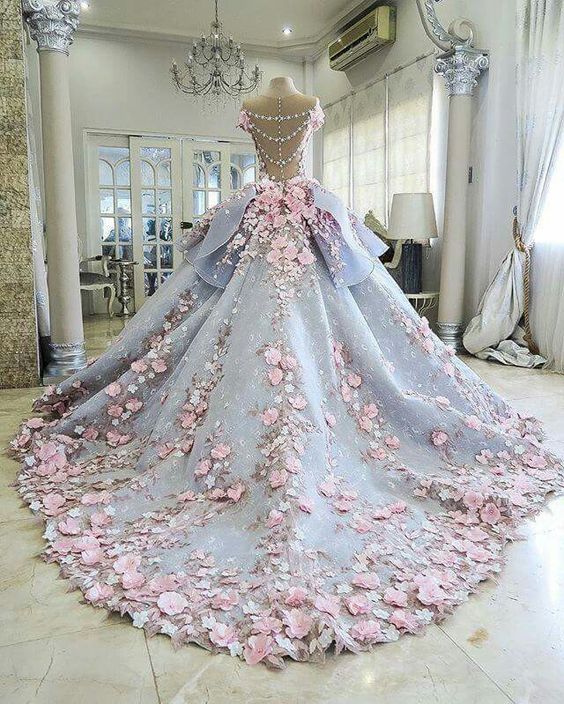 I was married before Fergie, (then, HRH, The Duchess of York – now, just plain old Sarah, Duches of York.  She lost the HRH, style and "The" before Duchess, when she divorced Prince Andrew), so one can not claim I was a copy cat with the bow.  But I'm pretty sure "the bow" was a common fashion statement. After a tiny nipped in waist, (I was a petite little bride), my dress had a massive bow in back.  I loved it.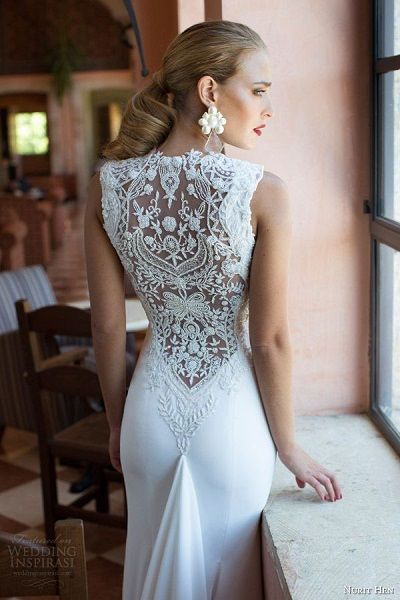 The advantage of a "Statement Back"?  Your guests get to admire it during the entire wedding ceremony, and it makes for fabulous pictures.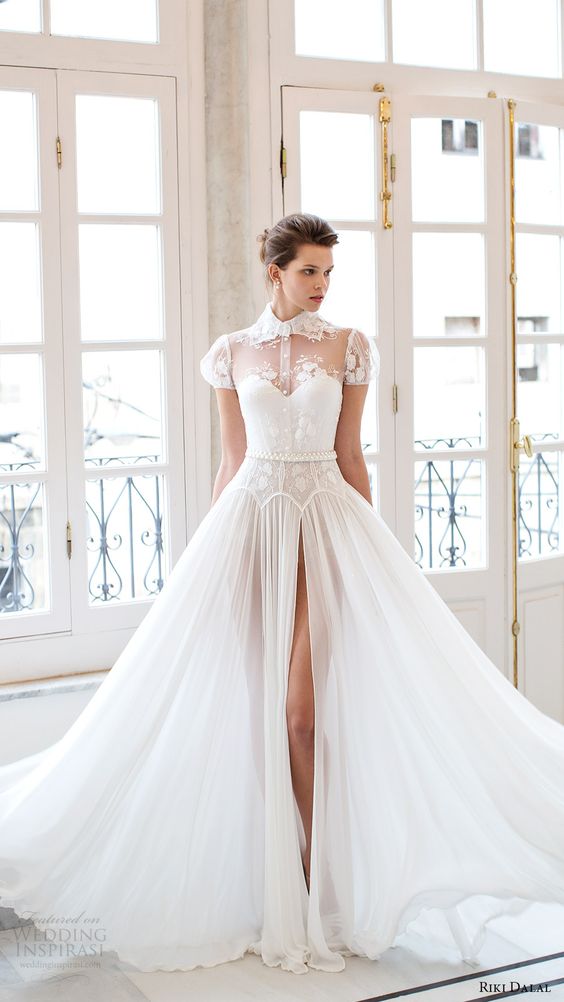 But what if you go with a dramatic front, like the ones above and below? Well, then your guests get to admire you all of your wedding reception.  I do believe the dress above is a little daring for a bride, but who am I to judge…

And this applicae number above?  Well it is nothing short of a work of art.  Would I choose it for myself or one of my girls?  No… I tend to favor the more traditional.  But that's the wonderful thing about weddings.  There is no right or wrong, just your vision…