I was missing my grandmother today, my mother's mother.  How she would  have love to have danced at my daughters' weddings.  Besides our memories, my family and I, (and this includes my extended family), are the recipients of her beautiful crochet work. Did I ever tell you that she won first place for a crocheted blanket in the California State Fair?  And California is a BIG state!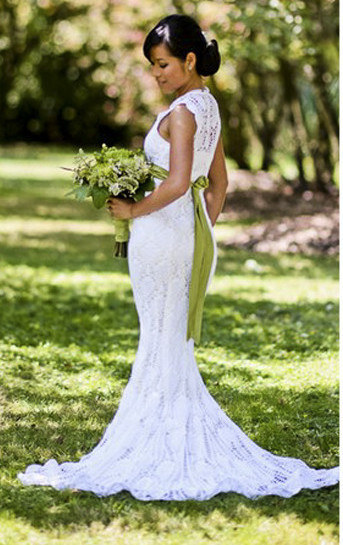 My grandmother's speciality was not bulky afghans, however.  Oh we have plenty of those!  Her love was the delicate lace doily style, that, while old-fashioned, is beautiful none the less.  Below is the "thread" that is used in such art… because that's what it is, art.  Just seeing this photo brought back so many memories.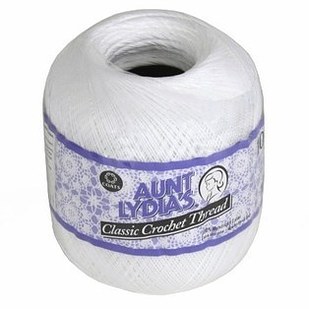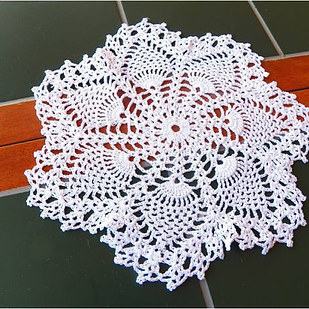 While not my grandmother's work, an example is above.  Do any of you ladies remember these?  I admit… we still  have a few around my home.  And her tablecloths!   They were truly exquisite.  But…she never attempted a wedding dress.  I have no doubt my grandmother could have done it, but she never tried it.  The lovely bride in the first photo did, however. Yes!  She spent $ 30.00 on a crochet hook and "thread".  She then made her own fabulous wedding dress during her train commute to work.  (according to Buzzfeed.com)
The photos below show the intricate craftsmanship on the manicans.  I'm not saying everyone could do this…I know I couldn't…but kudos!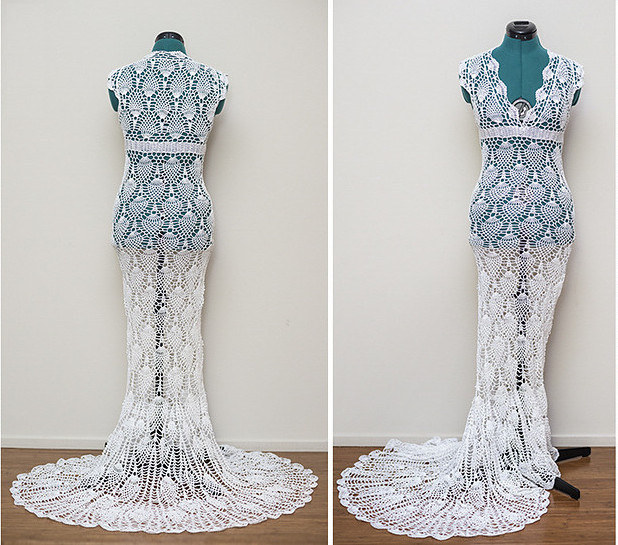 And here she is, our own little artisan hard at work on her dress.  You better believe THIS dress will become a family heirloom!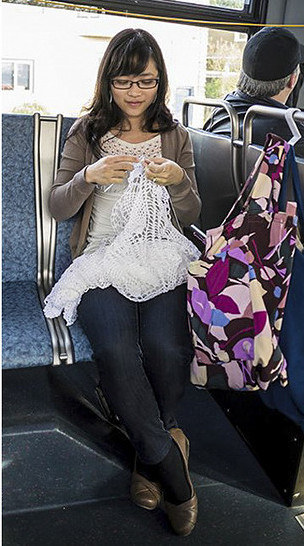 And I couldn't end this post without showing you some of my grandmother's work, could I?  Below is a photo of a doily my grandmother made eons ago, which my mother handed down to me.  I washed it lovingly, starched it, and took it to the local craft store to be framed.  It was give to my daughter, Maggie, at her bridal shower.  And yes, KK, I know I owe you yours!  It has been washed and starched. Just needs the run to the store…
If you'd like to read a little more about my grandmother, (my daughter, Kathleen, per family tradition, is the proud owner of her engagement ring, and my youngest is named after her), click on the link: MY GRANDMOTHER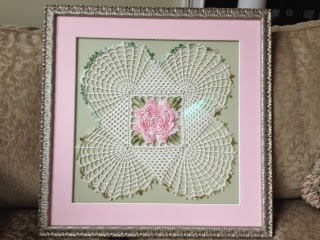 Photos 1-6 Buzzed.com
Photo 7 Mary P. Karnes