Wedding Jewelry …

You have your dress, your veil, your shoes…now it's time to choose your jewelry. You want your jewelry to compliment your dress, not distract.  It's vital that you select your jewelry to enhance your ensemble.  Above is a helpful chart that can point  you in the right direction.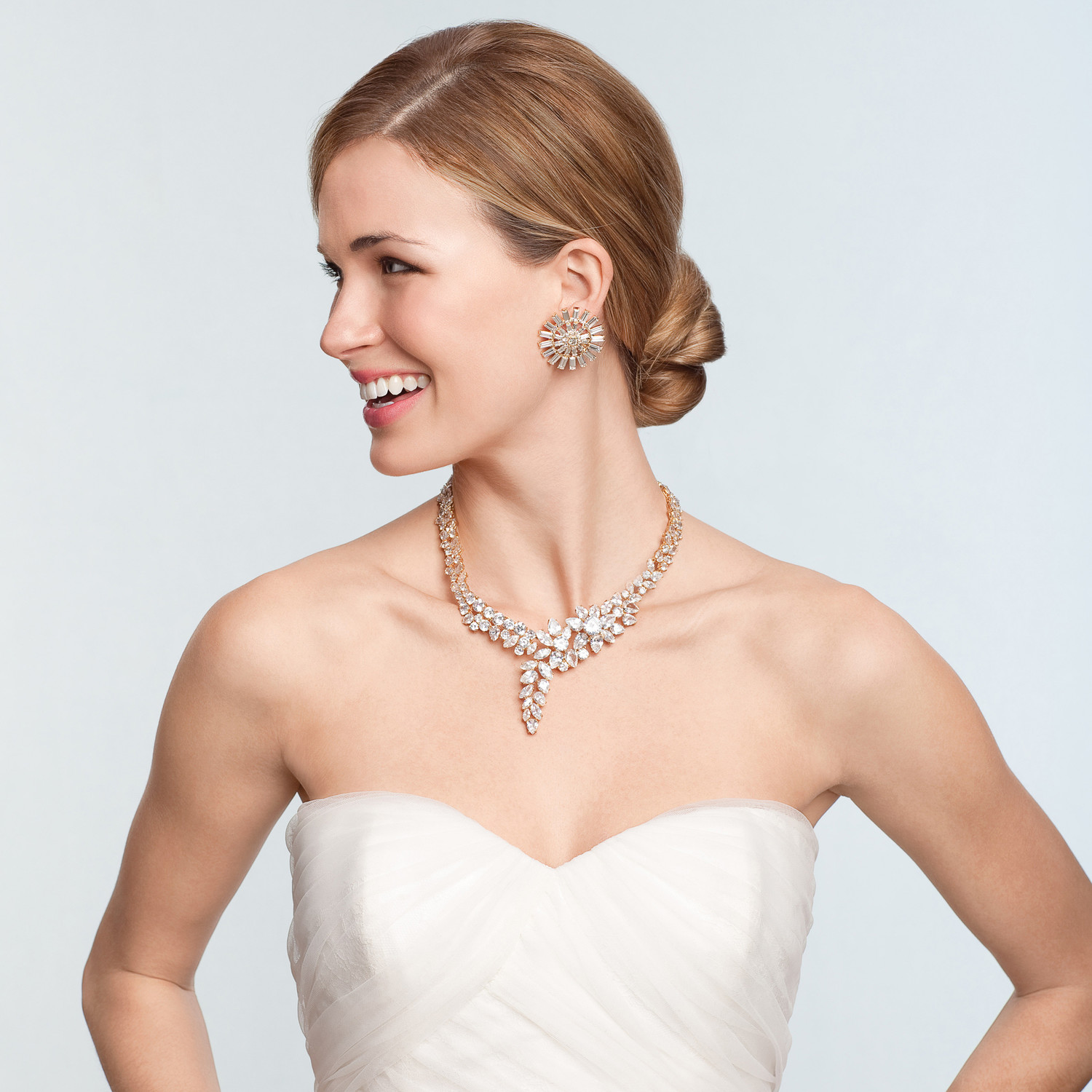 The bride in the photo above has chosen well for a strapless gown  Her necklace is elaborate, but that is ok, as her bare neck and shoulders are a good canvas for it. The bride's earrings compliment her choice as well, as they don't dangle and distract.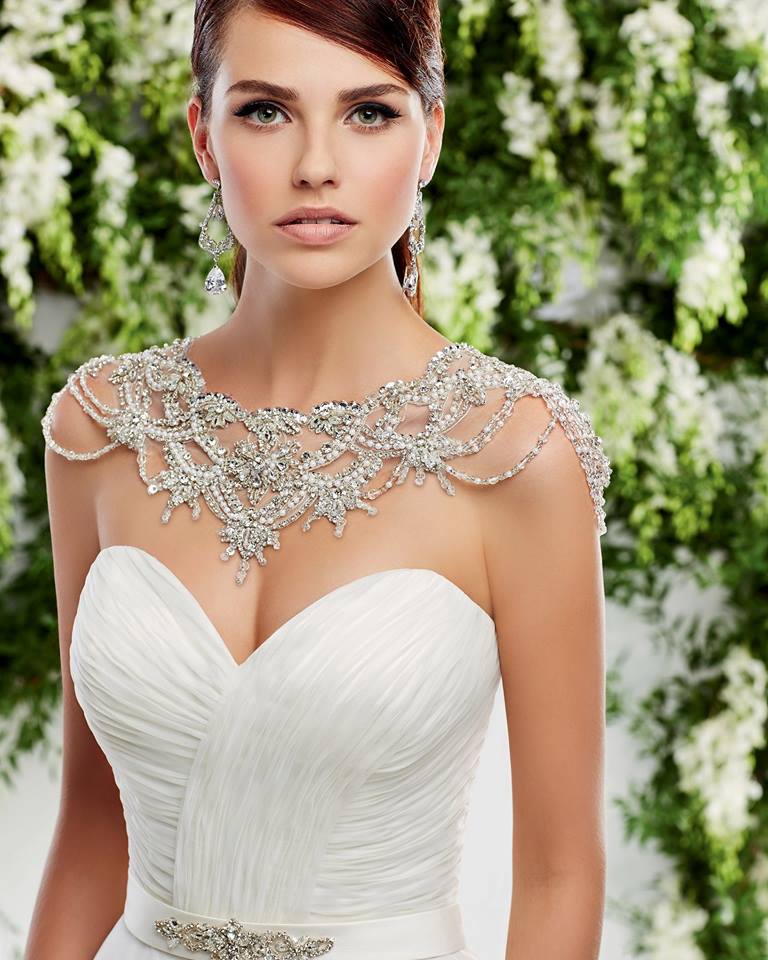 The next bride has taken a different approach- but I think it works as her dress is so simple.  Perhaps, though, it is a little much?  I know I would probably focus on her shawl of jewels more than she would like.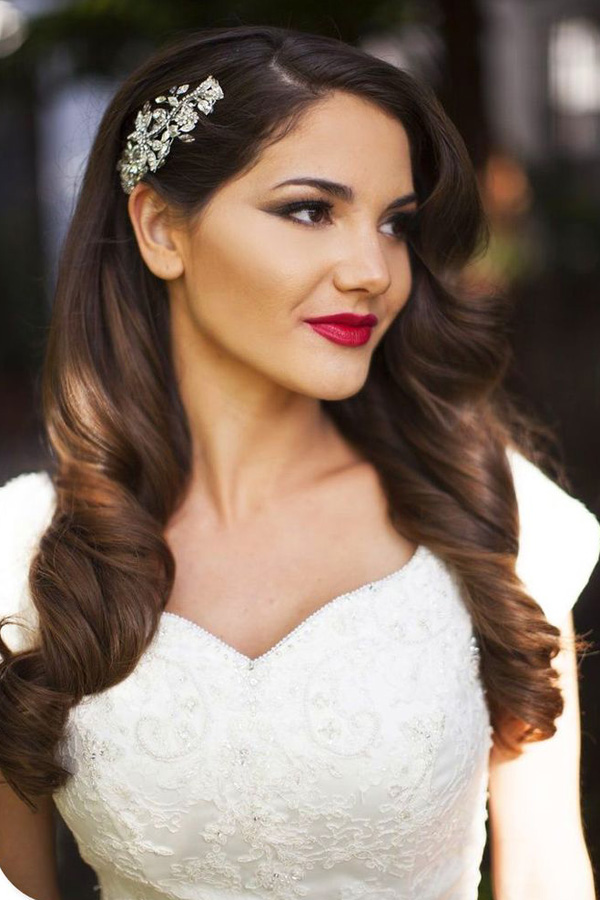 Our next bride opted for no necklace OR earrings, and I have to say I like it it. One focuses on the lovely lace of her gown, not her jewelry.  Her hair ornament is a nice twist.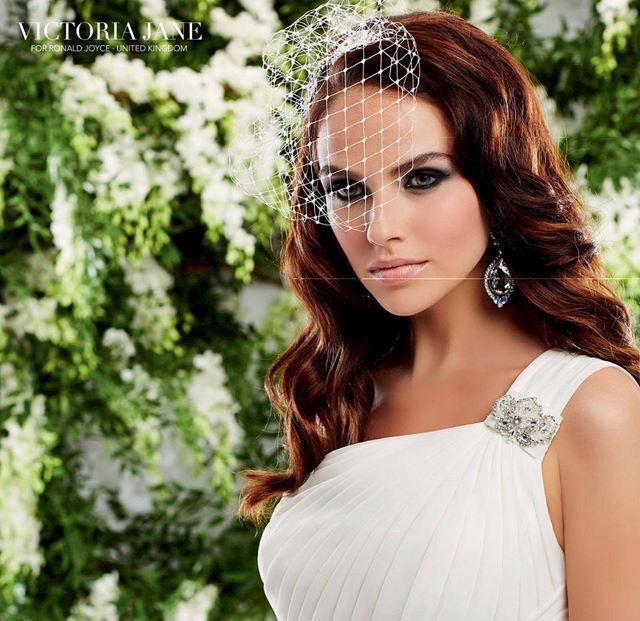 I like the broach on this bride.  It's an attractive touch and the oversized earrings go nicely with it.  Had she added a necklace, it would have been over kill.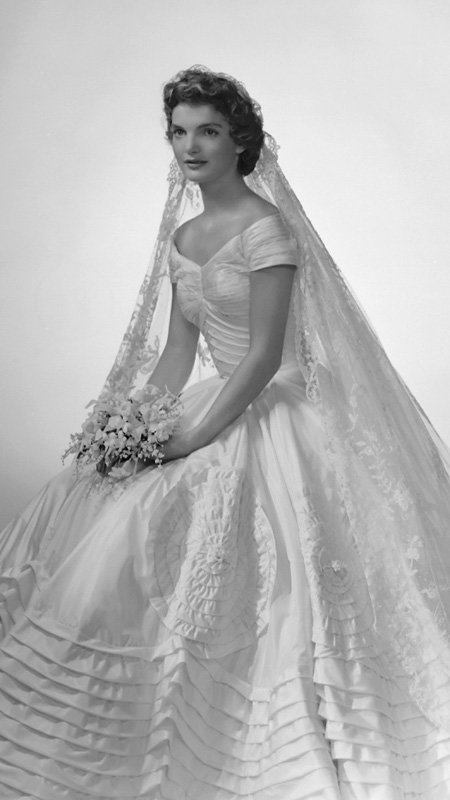 The epitome of grace and bridal perfection? Jackie Kennedy. If you'll notice in the above photo…no jewelry – at all.  With the beauty of the bride and the elaborateness of the gown, none is needed.