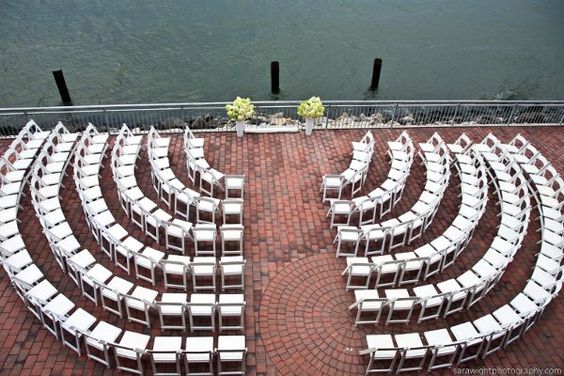 Your wedding seating…It doesn't have to be in a straight line.  If you have an outdoor wedding, and weddings in the summer and fall are often outdoors, you can arrange the seating how you wish.  This option is a definite advantage over a church wedding.  While a church wedding is of vital importance to many, it means little to others.  In a church, you can not alter your seating arrangement.  But in an outdoor venue you can.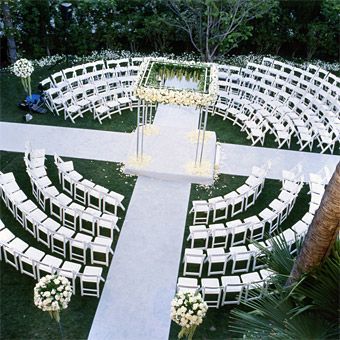 If you choose an outdoor setting, I challenge you to think outside the box.  Try to choose the best option so the most people can enjoy your wedding ceremony with a clear view.  I know so many put the emphasis on the party following, but really…what is the real purpose of a wedding?  It's the joining of two people into one, the joining of two families.  The top two photos employ the circular approach.  The top photo showcases the bridal couple at the top of the semicircle, the second picture centers the bride and groom in middle of the guests for optimal viewing.  The photo below is from a wedding where I was the coordinator.  The bride, groom, family and attendants were at the front in a semi-circle with the guests in a traditional formation behind.  I think of all the configurations on this page, this is my favorite.  Was the idea mine?  No.  It was the bride's and it was brilliant.  It was my first time seeing it, and I would encourage any bride to use this plan.  The family and attendants were really a part of the rite, and the guests had a good view as well.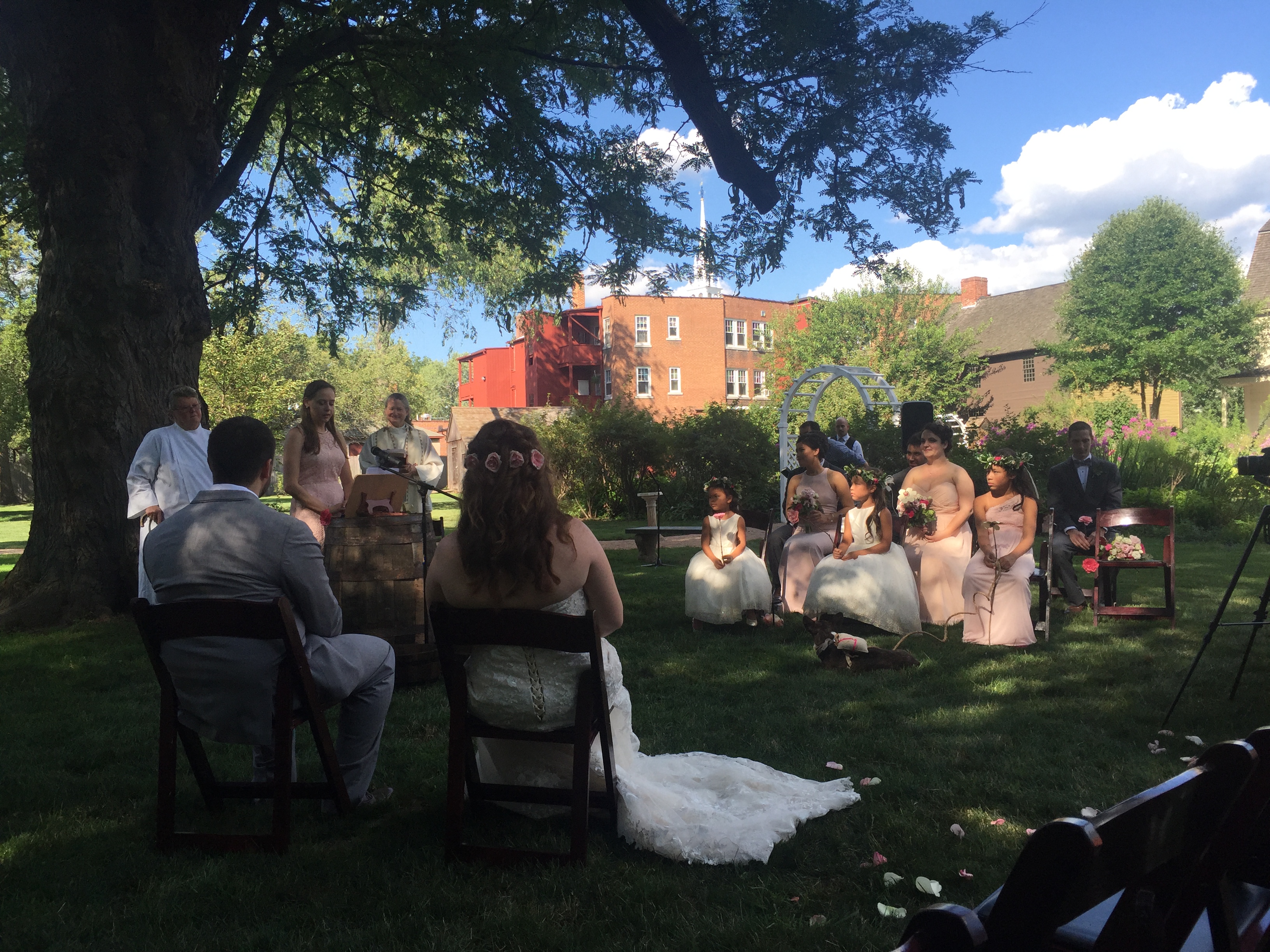 Mary P. Karnes photo
If your ceremony is a rustic, short one, what about the hay bales on planks below?  It think it's novel and cute. A word or caution…If you're going to sit directly on the hay bales, pad them wth blankets.    Those stray pieces of straw can poke one!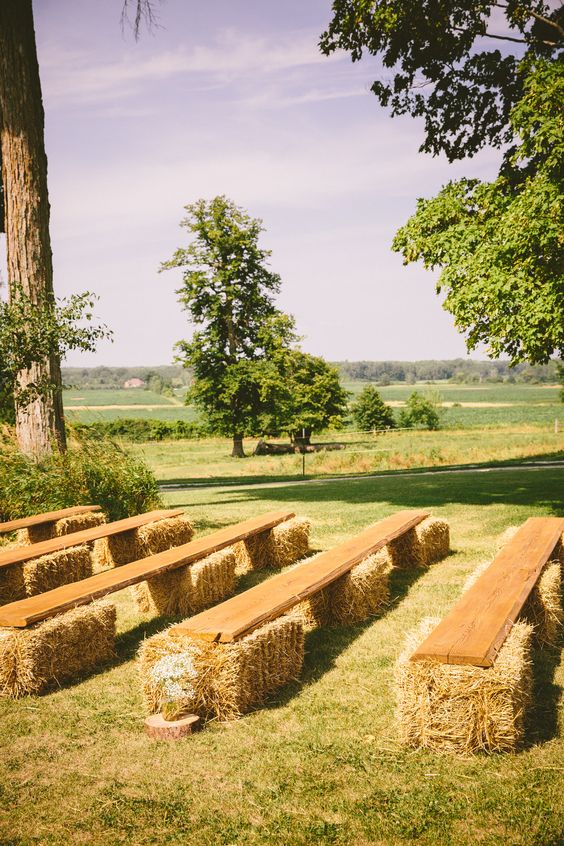 In mind for something really funky?  Just check out the seating from the photo below.  While lovely…not very practical.  Love it though.  Remember, whatever you decide, nothing is wrong.  If you like it, it's perfect.