The Fall Wedding… Summer is almost over.  It's time to look ahead to the Fall Wedding.
There are some simple things you should remember to make the most of your special day, AND to save you money.
Choose your flowers wisely, I.e., make sure you are purchasing "in-season" flowers. Your florist can advise you on this.  Out of season flowers will cost you, sometimes, more than double.  Love the flowers below.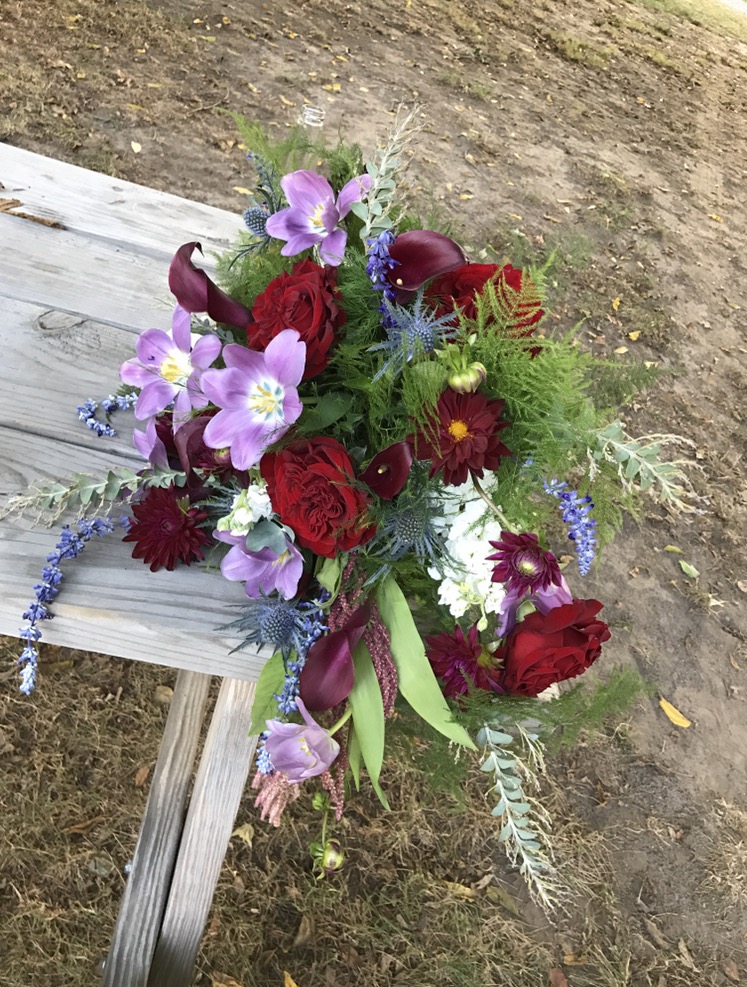 And don't forget the natural beauty of your outdoor wedding venue.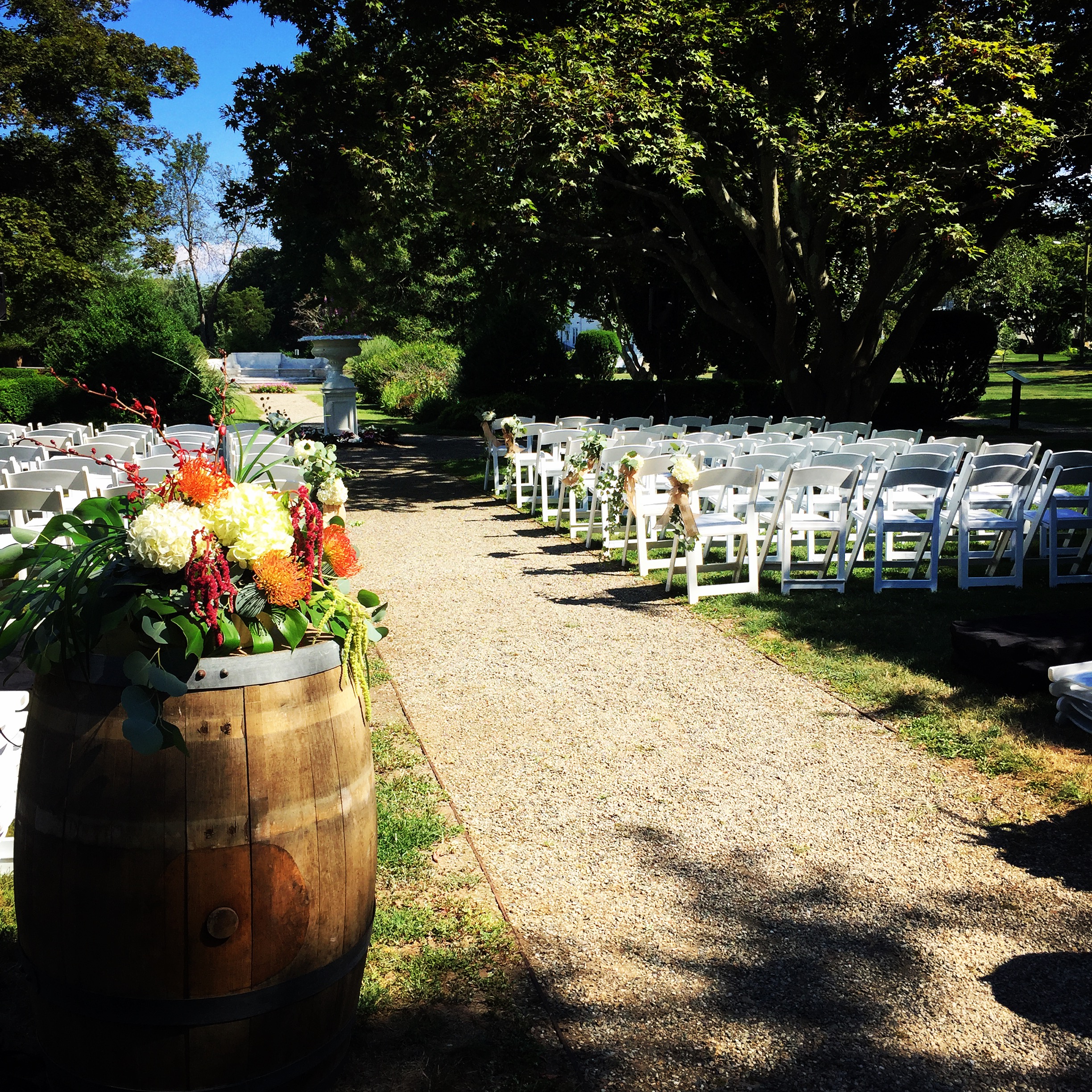 If your wedding ceremony or reception will be outside, watch the weather carefully.  When I think of Fall, I think cooler weather.  But that might not be the case.  You might experience Indian Summer, and have a heat wave.  Either way, think of your guests.  Cool weather, make sure hot drinks are provided.  If you DO have that heatwave, make sure  you have cool beverages to keep your guests hydrated.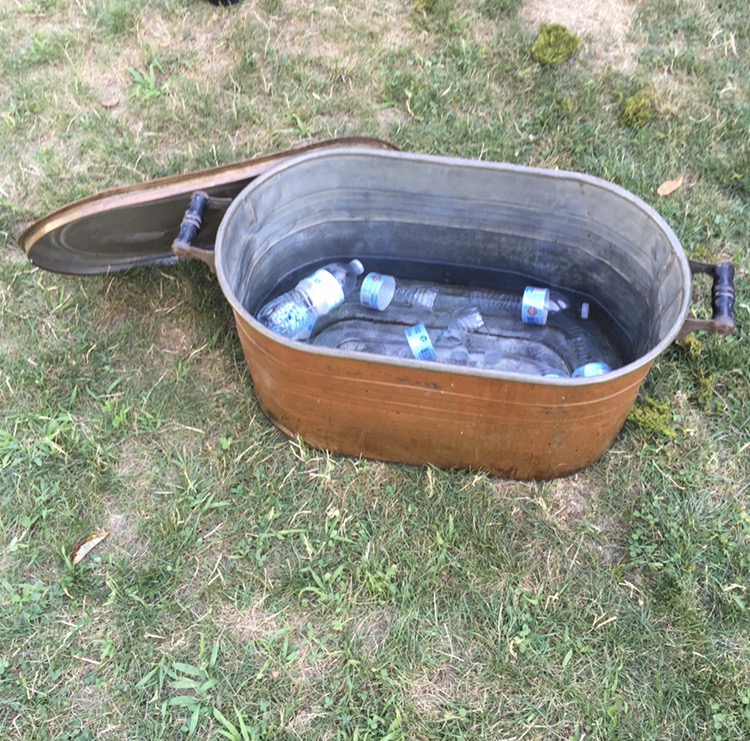 Ha ha!  The guests from the wedding in the photo above made good use of the water provided by their hosts.  This cute tub was a brilliant vessel.
It's a good idea to keep a list of your guests' emails, and send out a weather update, especially for those coming from out of town.  They will then be able to dress appropriately.  And help them out.  If the weather will be chilly, consider blankets for your guests' use.  And don't forget the bride and her attendants.  The gentlemen usually have jackets to keep them warm, but not the ladies.  Perhaps a lovey cashmere shall would be a considerate bridesmaid gift.  For hot weather, how about a personal fan?  🙂
Don't neglect to factor in time the of day.  Maybe your wedding will be after we return to standard time vs. daylight savings.  You may wish to have a lovely sunset wedding photo.  If this is the case, plan the time of your wedding ceremony accordingly.