What do you know about the edible flowers on your wedding cake?  Well, first of all, you need to decide if you wish to have edible REAL flowers or edible sugar flowers.  I am in awe of the flowers below.  No…they are not real…but they are just fabulous.  And look so authentic!  One can also opt to have regular NON-edible flowers on your wedding cake, but I vote for the works of art I'll show you below…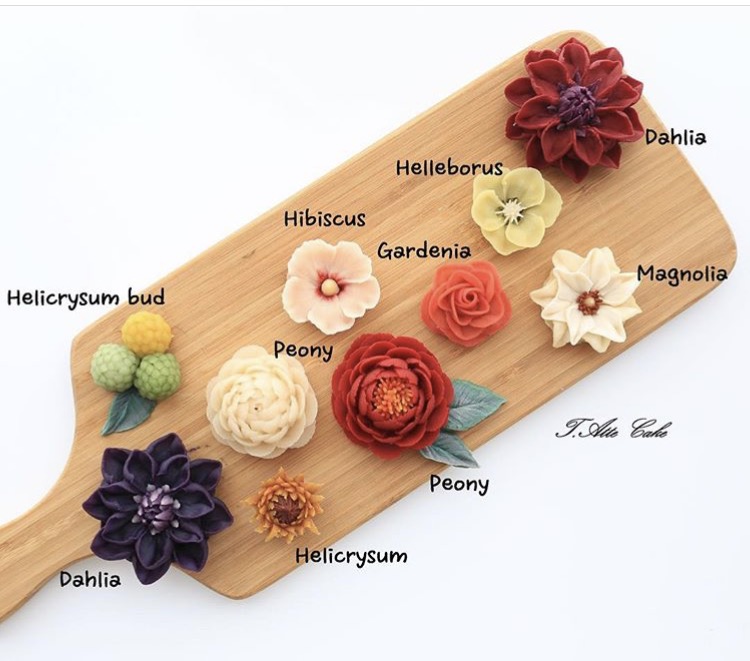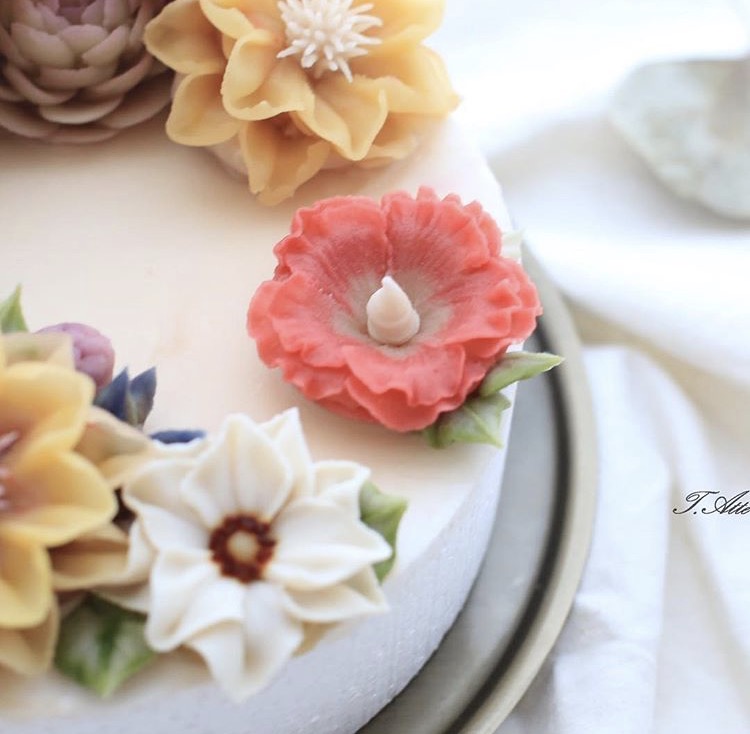 I found these lovely works of art on Instagram.  In case you'd like to follow: the Instagram name is @flowercake_t.atte  They also have a blog, the link is: http://m.blog.naver.com
And what about the next cake?  Even the "embroidery" is edible!  I truly don't know how it was done!  The two photos below are of one of my daughters' cakes.  The cake was not  inexpensive, but not outrageous, given the beauty.  Do you live in the New England area and are interested in a similar cake?  The baker is "Cakes by Lilly".  Just click on the link.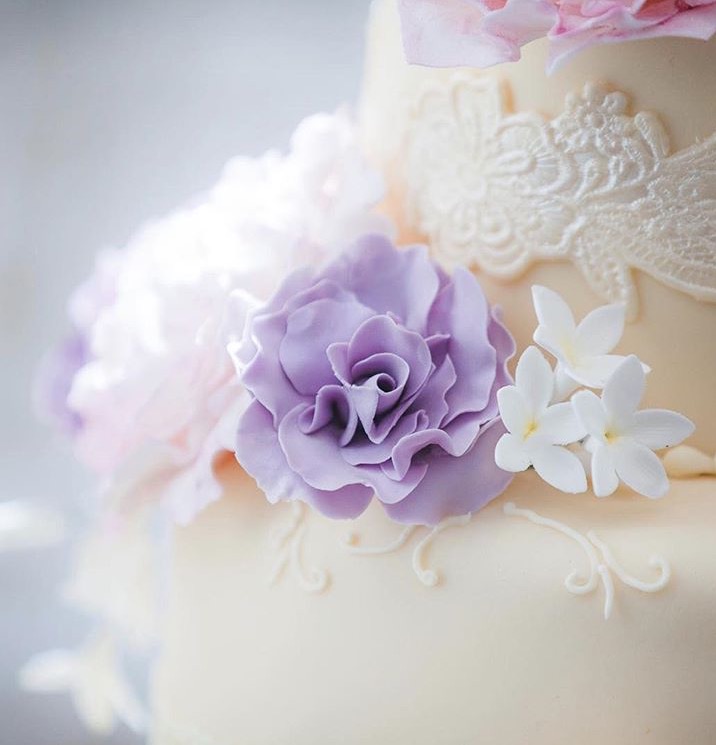 Stephen Wang Photos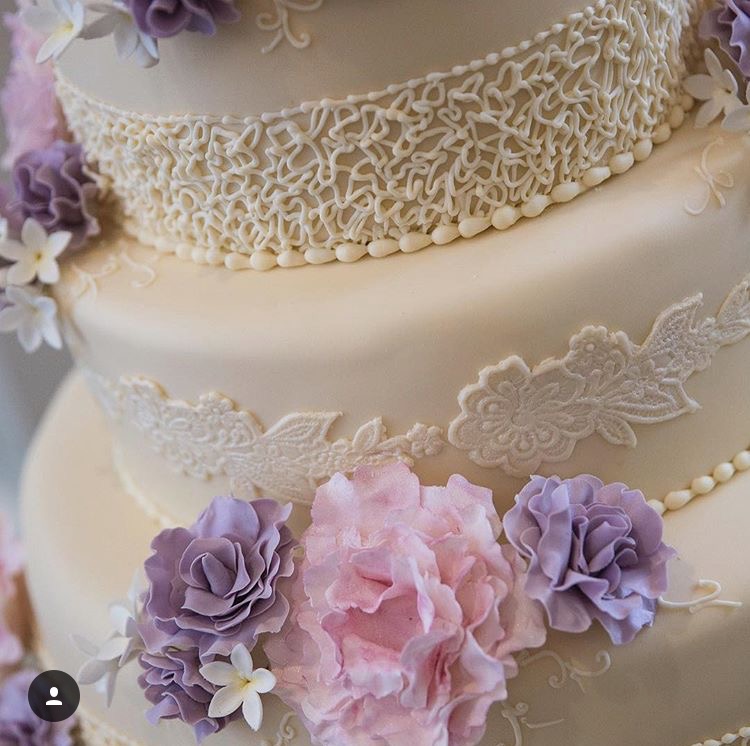 Stephen Wang Photos
I don't know how Lilly, or the other bakers, do it.  I do know Lilly's flowers were made of spun sugar.  The time it must take, I can't fathom.  Is it worth it?  Many brides these days are opting to skip the wedding cake. I think this is a mistake.  I love tradition, and the wedding cake is a big part of wedding tradition.
Want to preserve the top layer of your wedding cake and eat it on your first anniversary?  I know how to do it!  It really is fairly simple, just make sure you have the supplies before the wedding.  It makes the process so much easier.  Click on the link, and you'll be directed to a previous post on how to freeze your cake.