What about a destination wedding – held at your alma mater?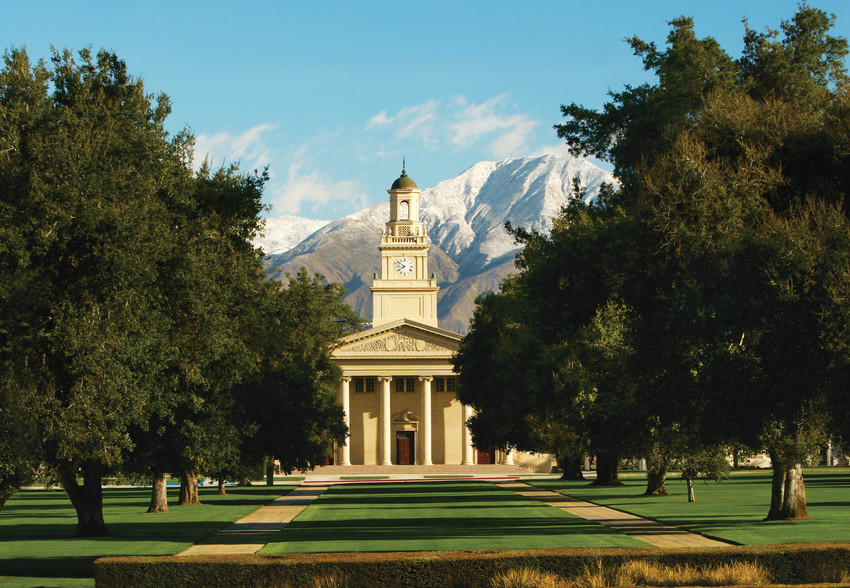 My alma mater is the University of Redlands, located in Redlands, CA – an hour from the beach, an hour from ski resorts, an hour from Palm Springs, an hour from LA.  Does it get much better than that?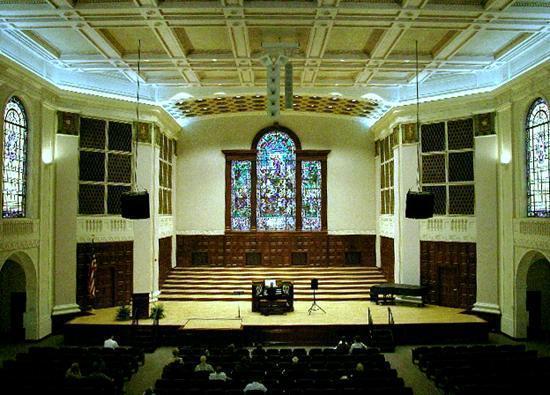 I'm not sure of the fees for holding a private event at the University.  I don't discuss fees on my blog – I could be wrong, or fees could change.  I am making an assumption, however, that an alumnus may receive a better deal that someone who is not. Above  you see the  exterior and interior of the University of Redlands Memorial Chapel – a work of art.  This would be a very traditional spot to say, "I do!".  But not the only one…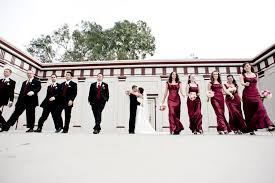 kristifontamillas.blogspot.com
The photos above and below are of the Greek Theatre.  It is where large groups of students convene, and where graduation is held. Above, you see a wedding party taking advantage of the great photo op.  Perhaps they were actually married on the stage.  Below, is my own photo of my daughter's freshman orientation held at the Greek Theatre.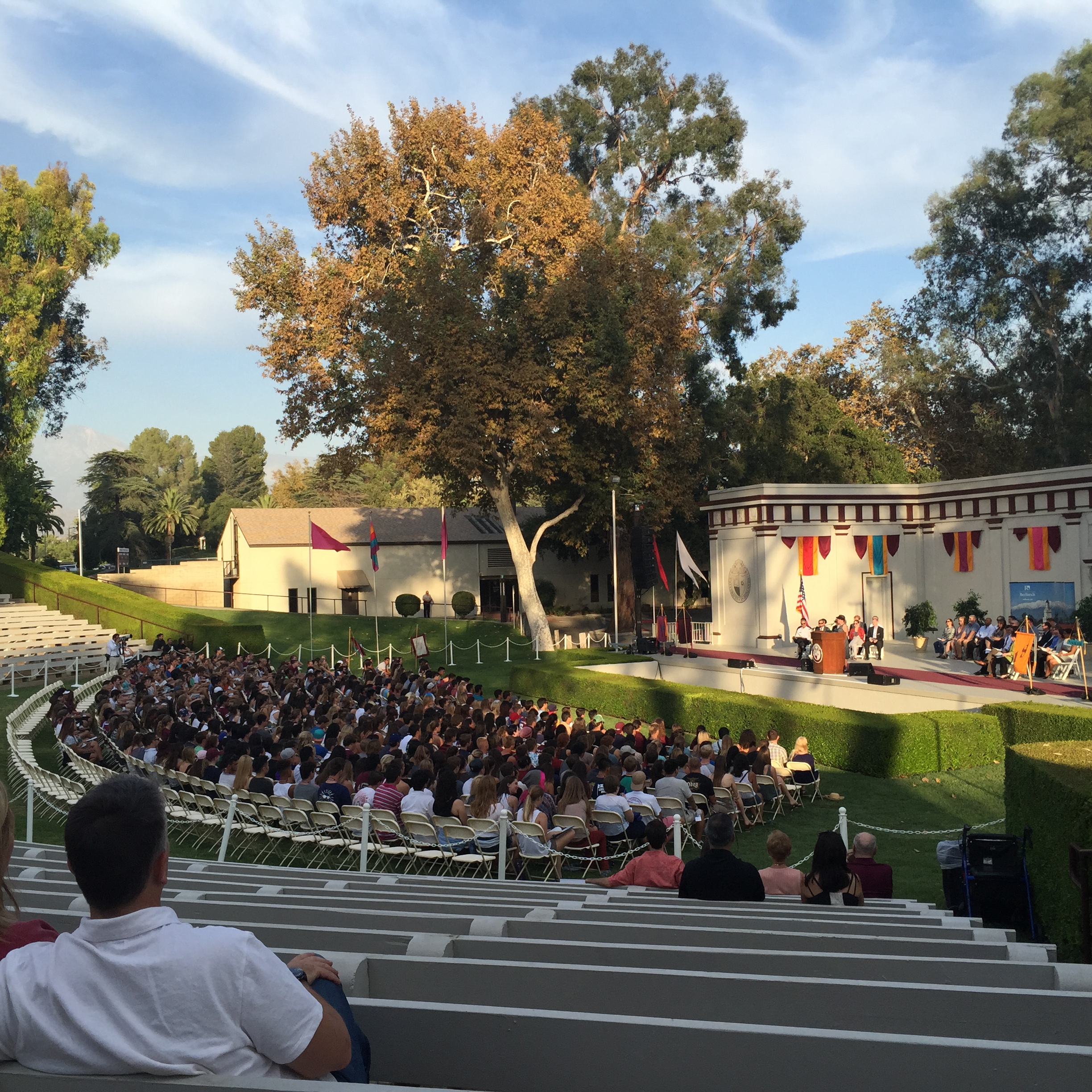 Mary P. Karnes photos
The 'Hall of Letters', where I attended most of my classes, is another lovely wedding site.  I don't know…For me…. I think I'd start having flashbacks to a test I needed to take…  🙂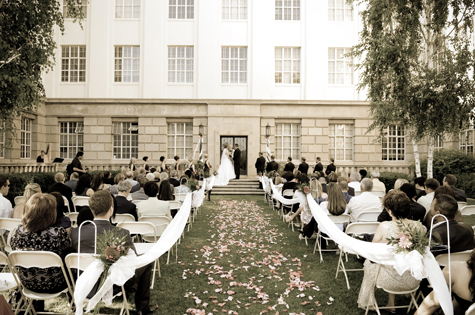 The Alumni House, formally the University of Redlands President's residence when I was a student, is another great venue.  I was a bridesmaid in a wedding held there once upon a time. The gazebo makes for a most romantic setting.
And below — the majestic Office of the Registrar. Even if you don't have your ceremony there, the photo opportunities are many.   And yes, it really is that beautiful…