Unique Wedding Veils … Will you listen to your inner voice and dress with your heart?  Or will you allow convention to dictate your choices?  The bride below chose to step outside the wedding box and take a step on the 'wild side'.
Ok…the photo above is not quite a step on the wedding 'wild side', but the Swiss Dots on the veil and the bow are rather unconventional.  I rather like it, as long as the dots do not fight for dominance with the bride's dress.  Your wedding dress should always be the star.
How about the headdress above?  I can't quite make myself call it a 'veil'.  I'll be honest here, I would never chose it, nor would I encourage my daughters to do to.  Perhaps the view from the front is spectacular?  Maybe it frames her face fabulously?
Okay…don't focus on the flower sticking out rather indelicately from this bride's mouth.  Silly, right?  While the pattern on the veil is pretty, and doesn't seem to clash with her dress, the placement on her head…no, I think not…
One has to have the utmost confidence to wear the red git-up below…It most definitely makes a statement… Not sure one I'd want to make, however…
Hummm…the cap below is just that, more of a cap than a veil.  It serves the purpose of wedding headgear, but no one would call it traditional.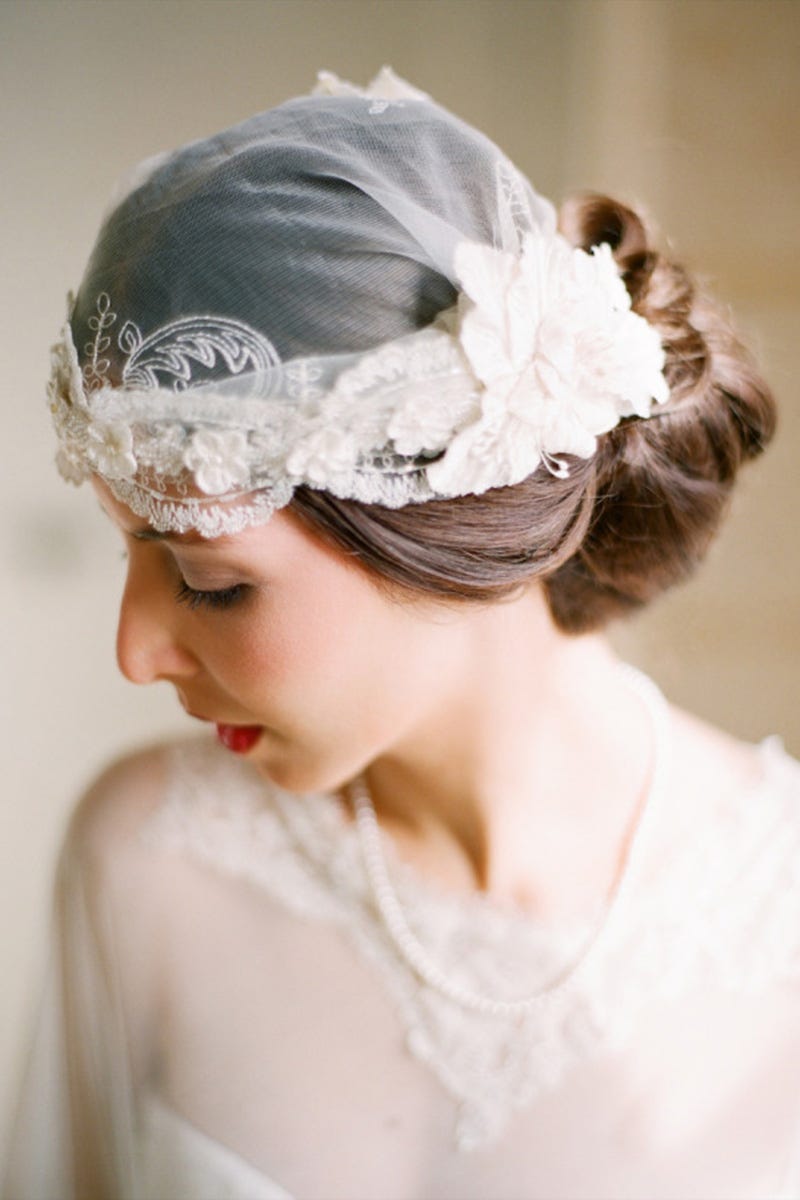 The mantilla below is a wedding staple.  In my humble opinion, one must have just the right face shape to pull it off.  The bride below does.  My only concern, but I have the same one for all the brides on this post, there is no veil over the face.  To me, a veil covering the bride's face as she walks down the aisle makes a 'bride a bride'.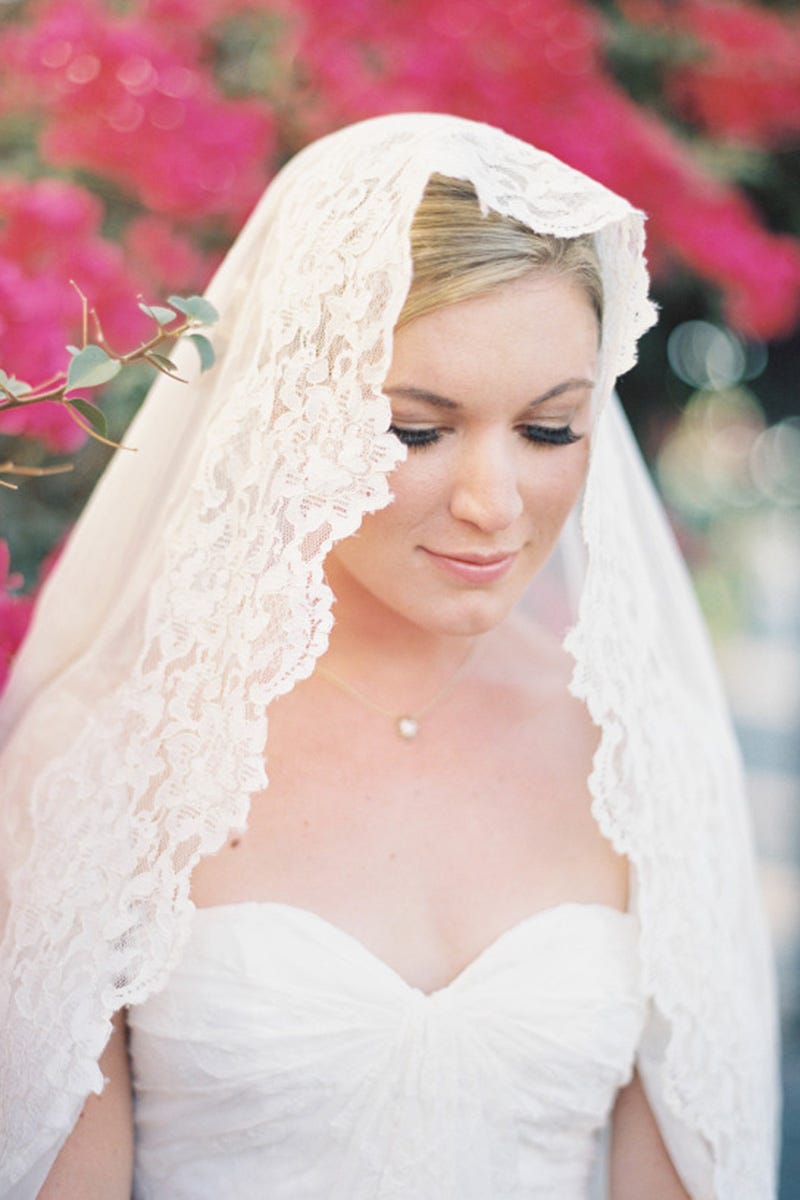 The bride below, while just sporting a fingertip veil, has the option of covering her face if she so wished.  I hope she did…