Father of the Bride Speech
…The father of the bride… This post is dedicated to all those dads, and father figures out there whom we women tend to put in the background until we need a check written 🙂 , or to schedule a suit/tux fitting.  But the Father of the Bride has two enormous roles — that of walking his daughter down the aisle, and giving the reception opening speech/toast.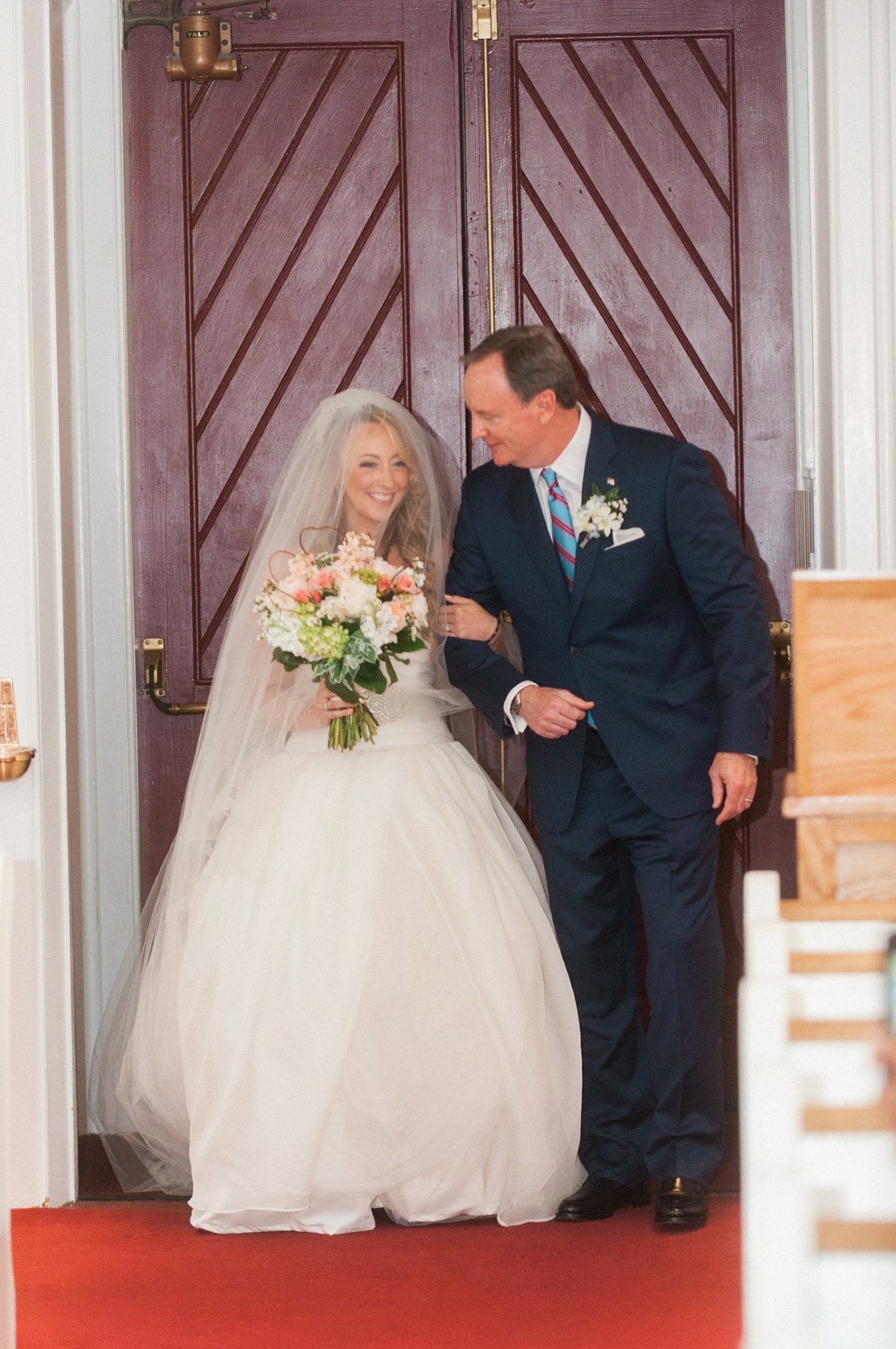 Above: My oldest, Kathleen, having a  little chat, and it looks like a giggle, with her dad before they walk down the aisle.  Below, Kenny and daughter number two, Maggie, on HER walk down the aisle.  Poor Kenny.  He had to do it twice in two years!
Think about it…when you, the father of the bride, escort your daughter down the aisle, it is the first time the guests will view the beautiful bride.  It's your job to support her, both figuratively and literally, and keep her calm.  But you can do it…you've been doing it her entire life.
But after that monumental task is completed, you have one more, equally as important…that of opening the reception/toasting the new bride and groom.  This is not easy.  Just ask any Father who has ever done it.  One must find the right balance between sentiment and a chuckle, praising your daughter, as well as your new son.  And don't forget the thank yous…especially to your wife and those who may have traveled a long distance.
But here's the really sticky issue that is not often thought of OR practiced.  If you can… PLEASE don't use notes.  It takes away from the solemnness of the event.  It looks as if you didn't give time to memorize it or give the speech the attention it deserves.  Now there are exceptions to this… 1) if you are the maid/matron of honor or the best man – notes are fine.  You do not have the head role of "Father of the Bride" – OR… 2) if you have a phobia about public speaking or are too emotional to get through it without a prop – by all means, use the notes!
Above, my husband toasting Maggie.  Three of my four daughters are listening, in the two photos above and in the picture below.  Rarely have I been as proud of Kenny as when he gave speeches at both girls' weddings.  It seemed effortless…but I know it was not.  I think almost as many people complimented me on his speeches as the beauty of the brides…well…not quite… 🙂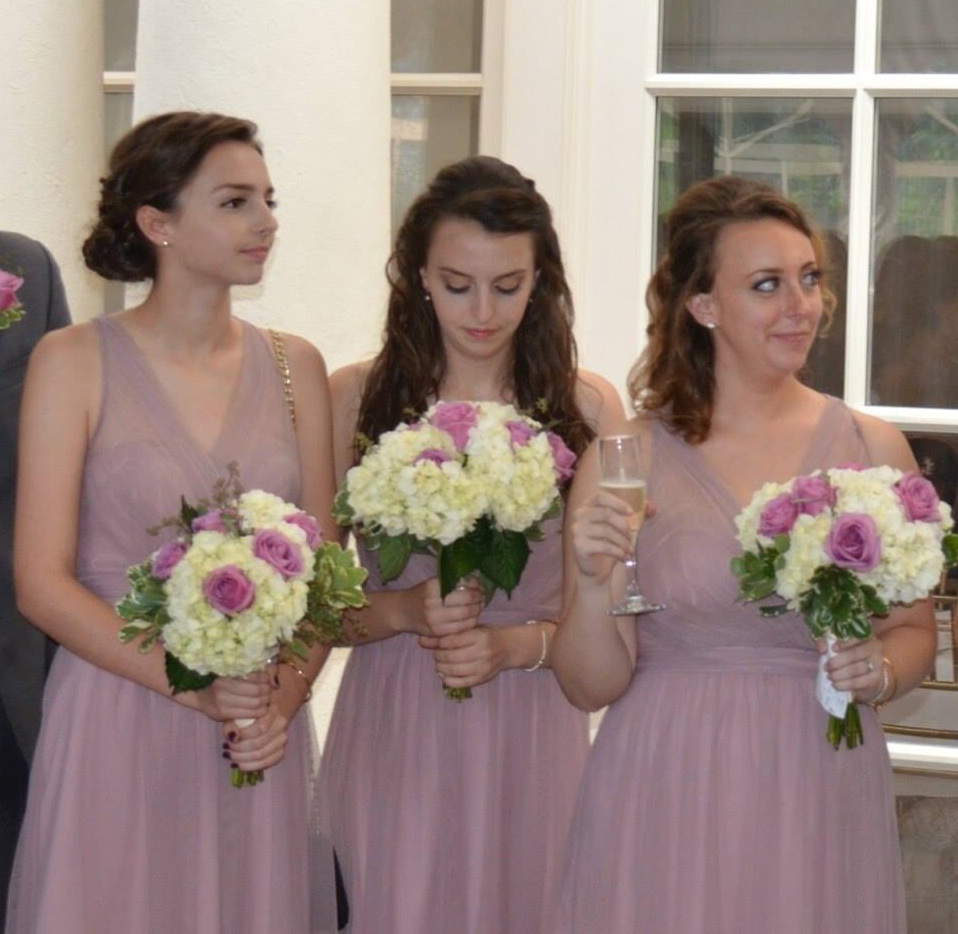 Kathleen, on the right, looks a little emotional, doesn't she!
All photos: Patty Cloherty