Will you have a "Sweetheart Table" or a "Head Table"?  What is a "Sweetheart Table" you may ask.  On my blog post,"Sweetheart Tables" (click on the link if you're interested in reading), I talk about the pros and cons of a Sweetheart Table vs a Head Table, and show some beautiful pictures of decorating options.  Below, you see a picture of KK and Tyler's Sweetheart Table.  I love the flowers embellishing the table.  They lend a romantic air, while keeping a low profile so KK and Tyler could see their guests, and their guest them.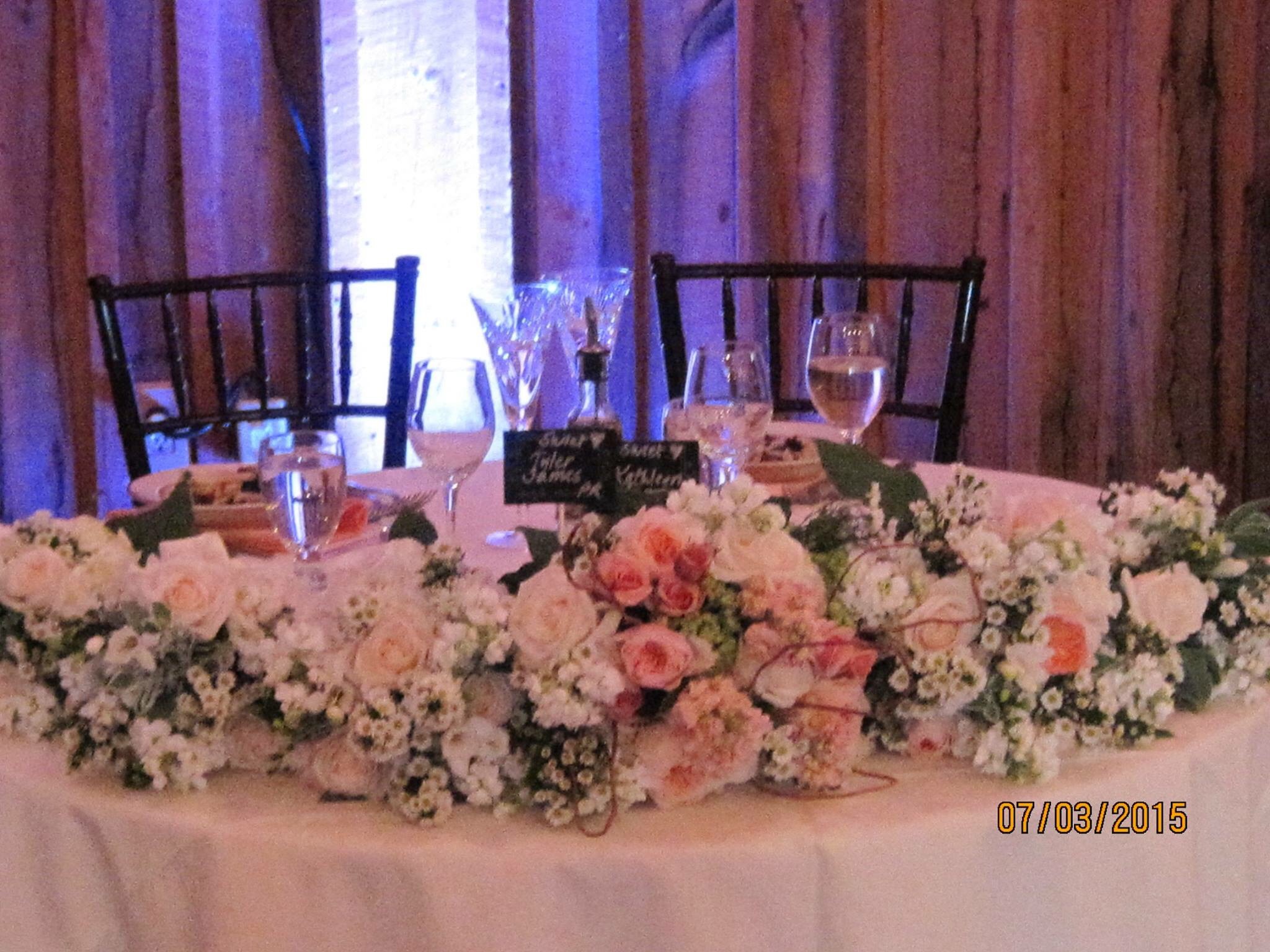 When my husband and I got married 31 + years ago, we had a head table.  All of our attendants, (12), and parents were seated there.  I think the table and chairs may have even been on risers.  It was one BIG LONG table!  Chatting was not easy, and I felt awkward.  When daughter Maggie married Robert last spring, they had a head table with just their attendants, (12), seated at a big rectangular table.  We had three main rooms for dining, which made for interesting dynamics.  They were seated in the middle room. I think they enjoyed their meal.  They mainly greeted and thanked guests after dinner.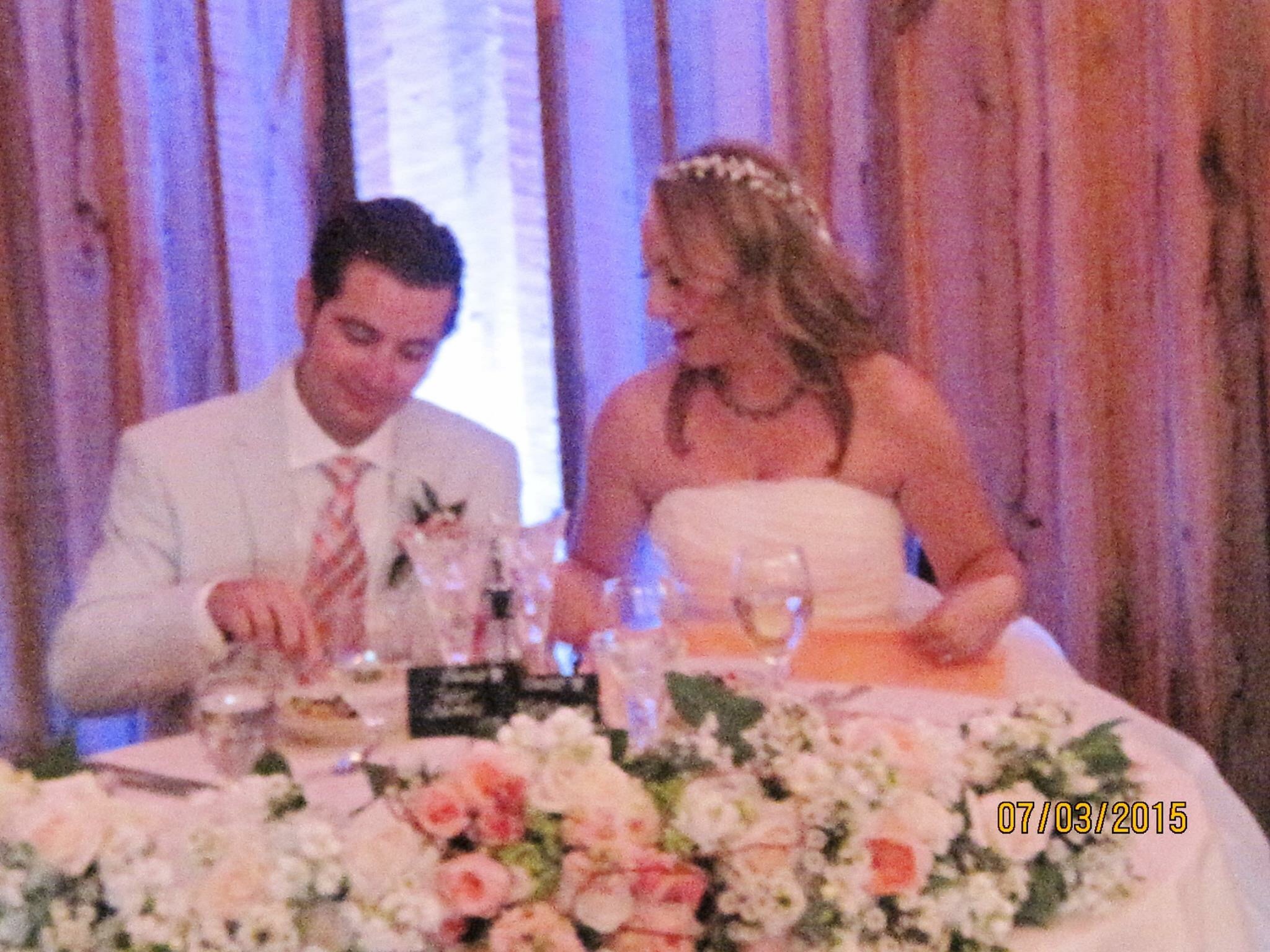 I think KK and Tyler, (see above), sorry for the grainy photo – I enlarged it – were glad they chose the Sweetheart Table.  I was very proud of them both. They nibbled a little, but greeted each table and thanked guests for their attendance.  But they didn't eat.  I'm not really sure how to insure that a bride and groom DO partake of the food they so painstakingly researched and looked forward to.  Maybe the trick is to eat a small meal after photos and before they make a grand entrance into the reception.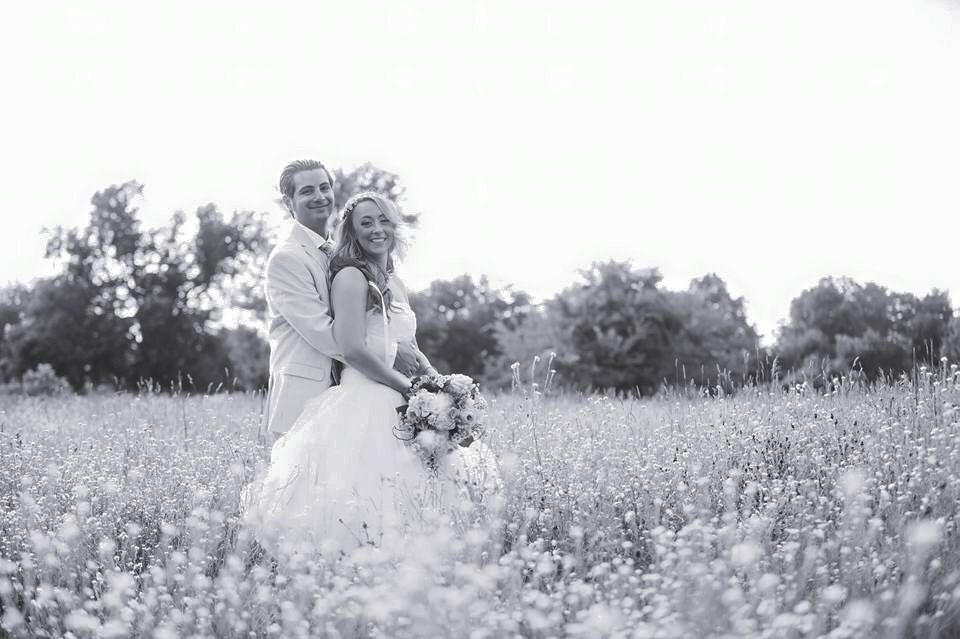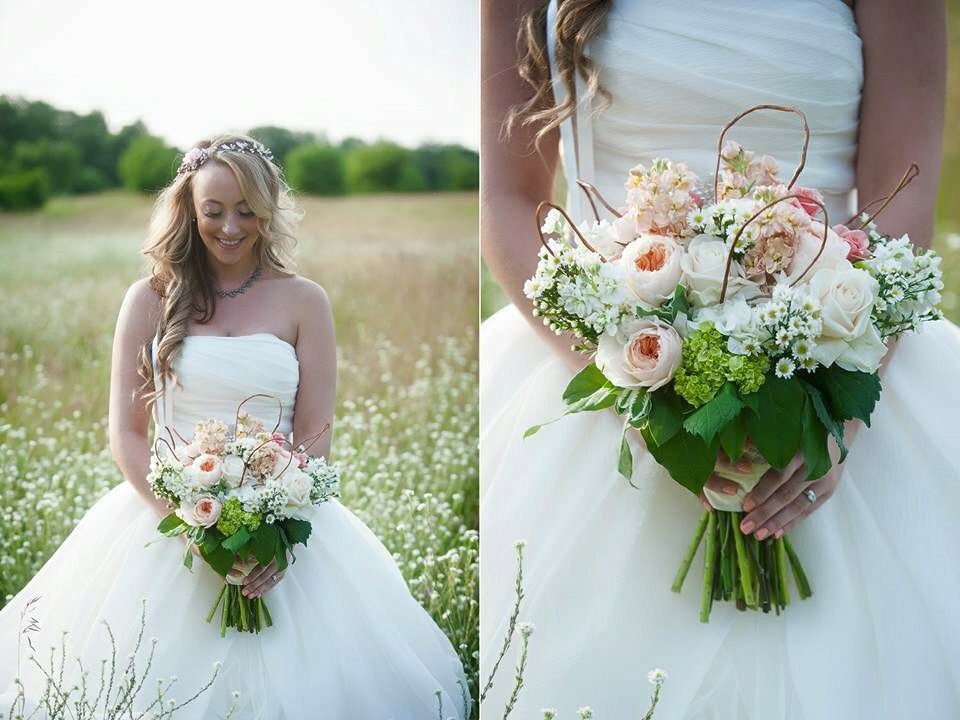 And a above, three pictures from our photographer, Hannah Colt, from Power Station Events.  I think she just MAY be a genius!
Photos # 1 and 2, Debbie Stauble