Would you consider a wedding at home?
I recently worked on a "Home Wedding".  It was one of he nicest I've ever been to, personally or professionally.  It didn't hurt that it was not just an "Everyday Home".  The wedding was held at the fabulous summer "Cottage" of the groom's family.  The "Cottage" has been in the family for four generations.  Below is a photo of the three story wonder, situated right on a lake.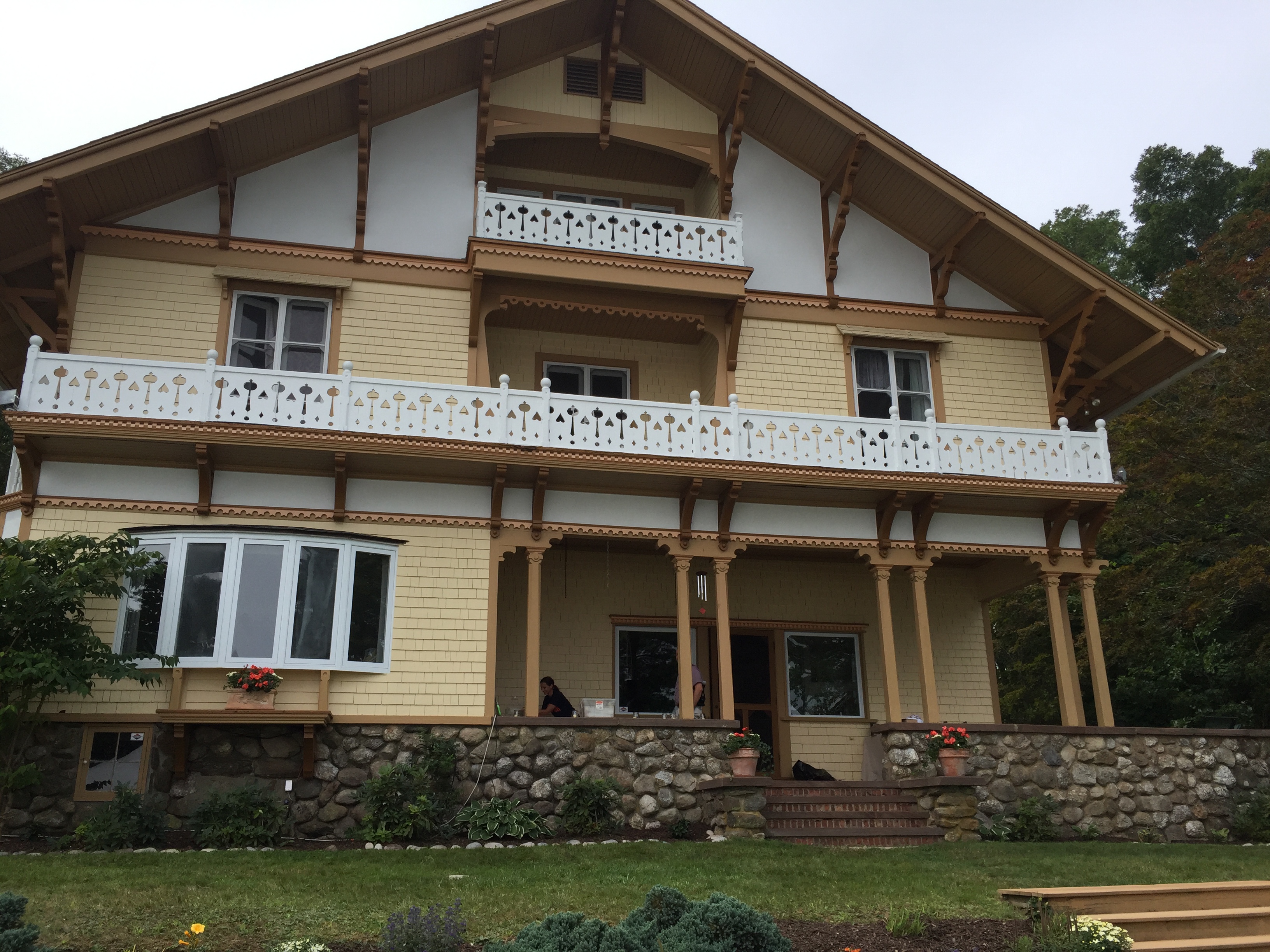 It wasn't only the beauty that appealed to the bride when she requested to be married here – although that can't be denied – but the long standing tradition.  Many family members have been married here, right under the tree on the left, pictured below.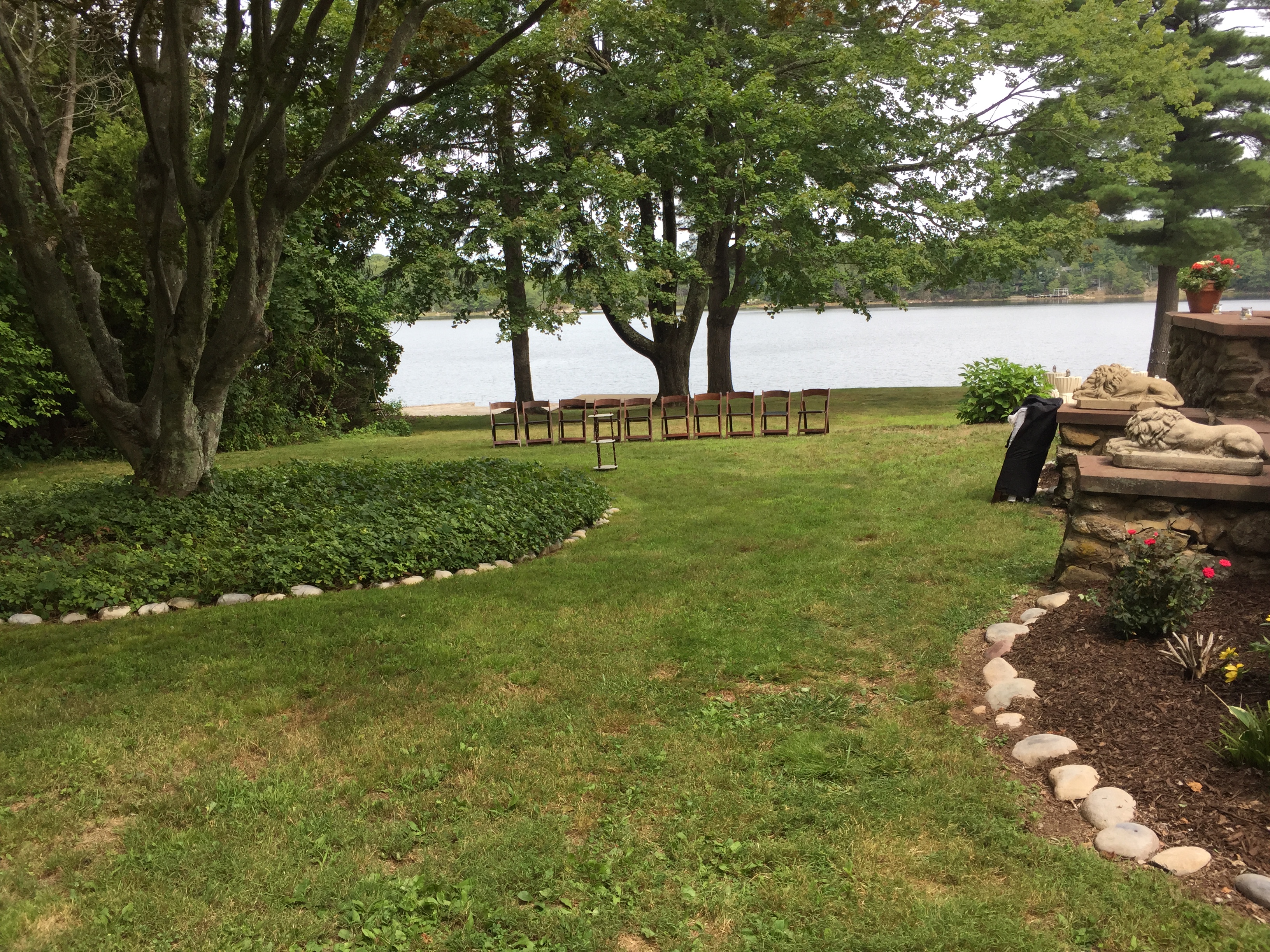 The couple decided to have a tent, both for aesthetics and potential weather issues.   It was a good call.   It presented an air of elegance, and festivity.  They ended up having a perfect day, not too cold, not too hot…and NO rain! But it was a nice respite for the guests to get out of the sun.  The tables and chairs were perfectly proportioned for the tent's dimensions, the dance floor ample.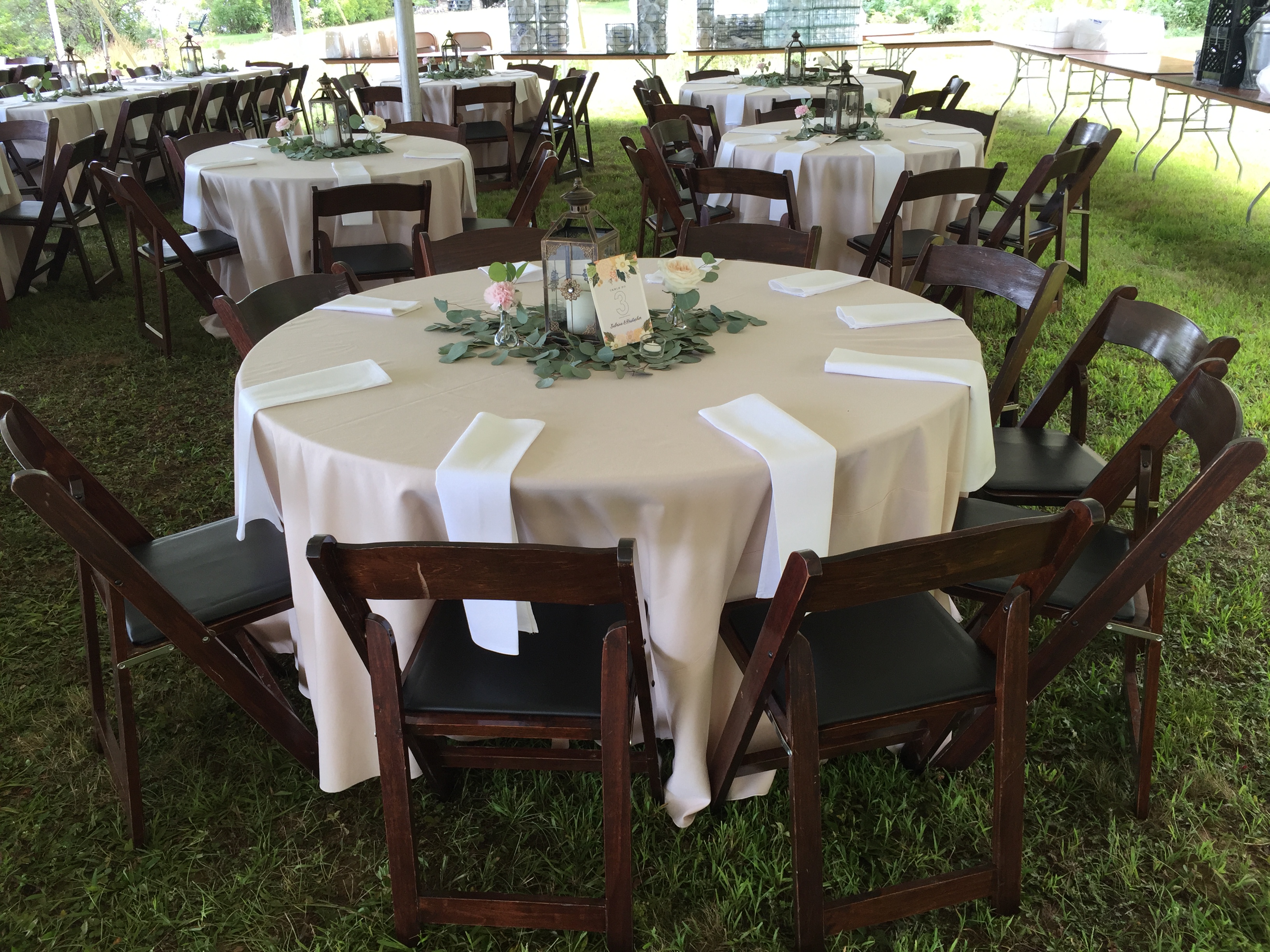 I love how the guests were encouraged to enjoy cocktail hour on the bistro tables below.  The view of the lake was absolutely stunning.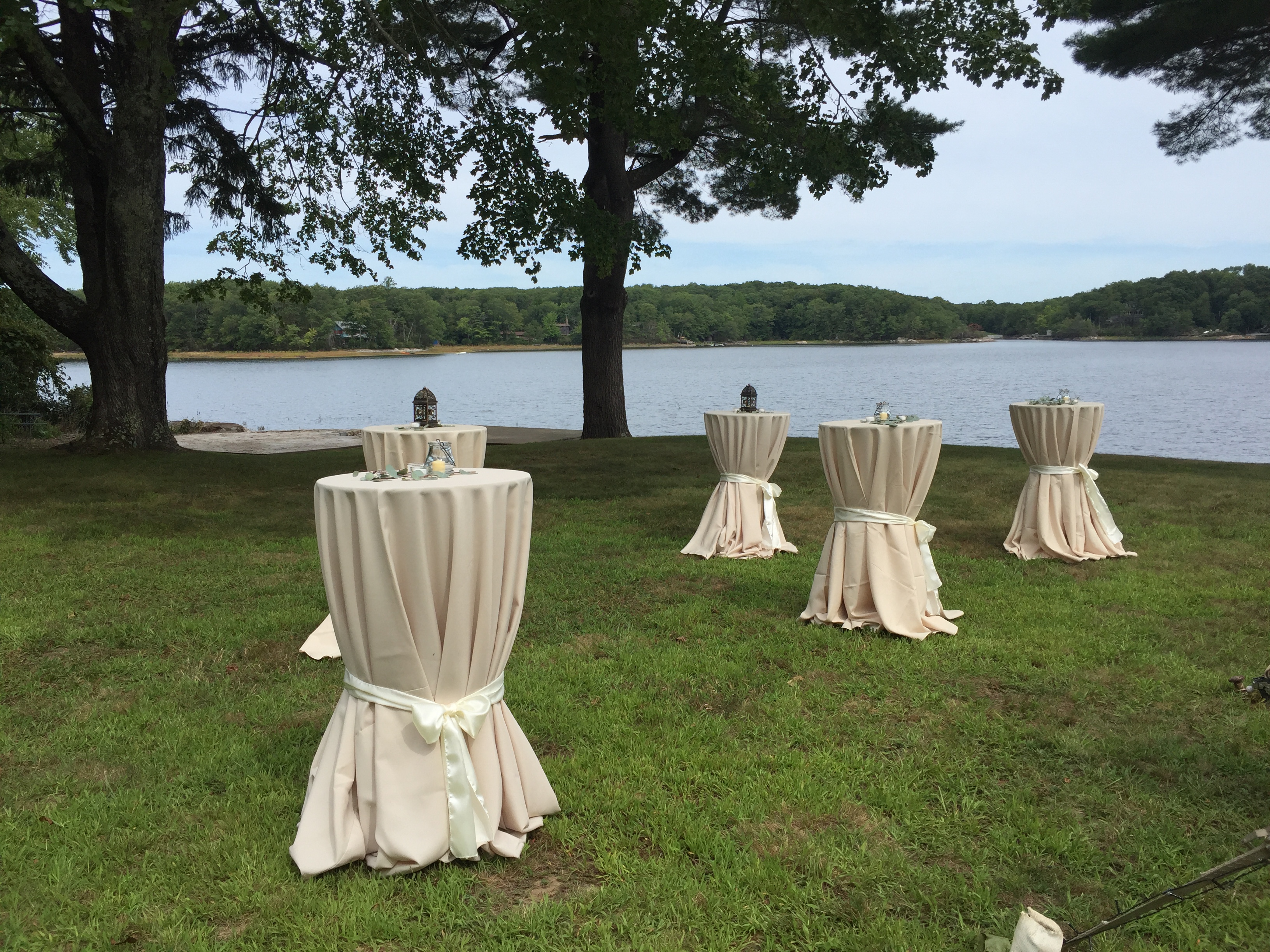 Below, a photo of the tent.  Isn't it lovely?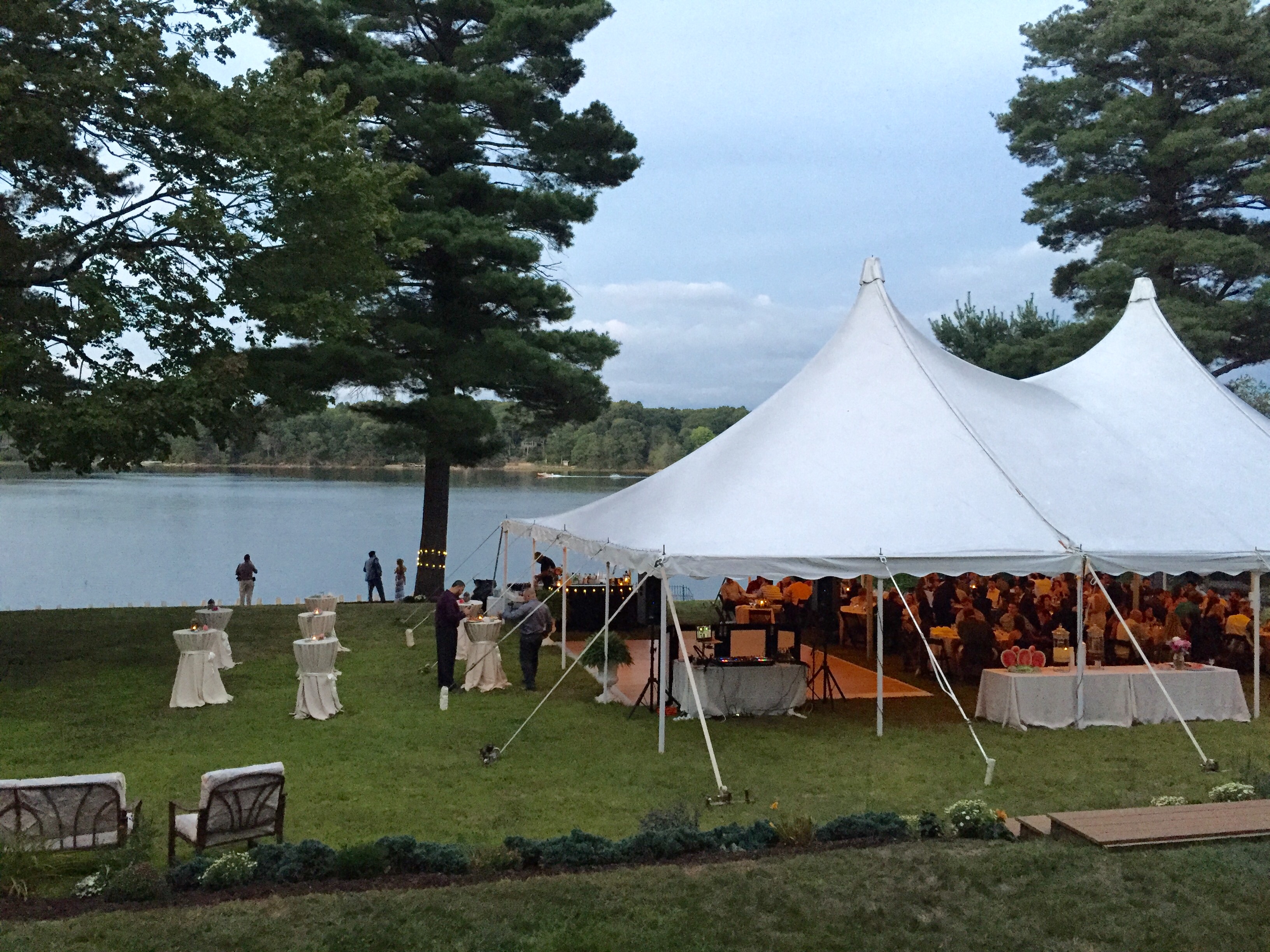 And as the day turned into night, the stone wall dividing the property from the lakes's beach was lined with luminarias – paper bags filled with sand with a candle, (in this case, an electric candle), in the center. It was an exquisite scene as night fell.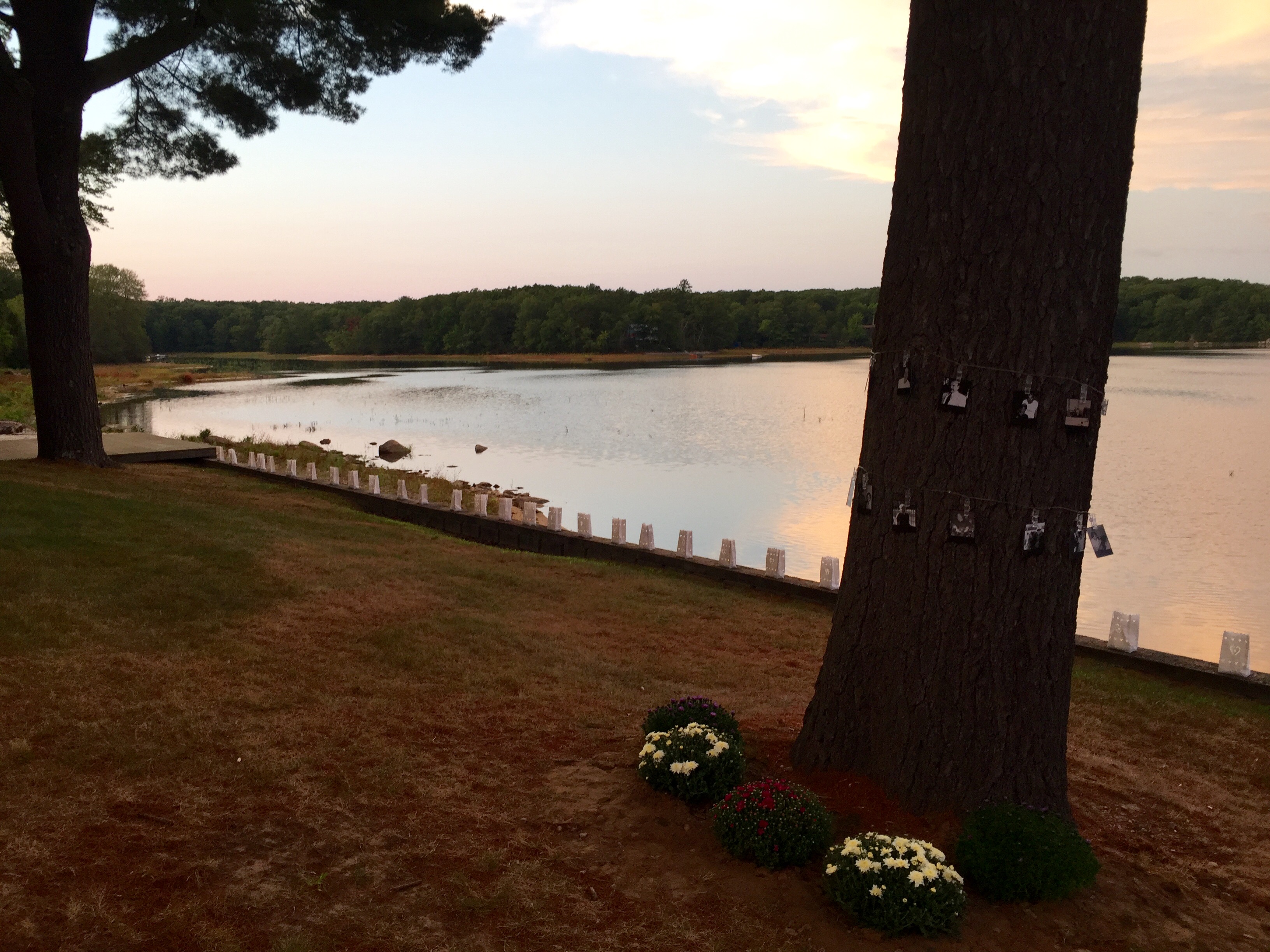 The next shot gives you a little closer view of the luminarias AND the lake.  The wedding was a huge success.  The guests had a wonderful time – and  THAT is the goal!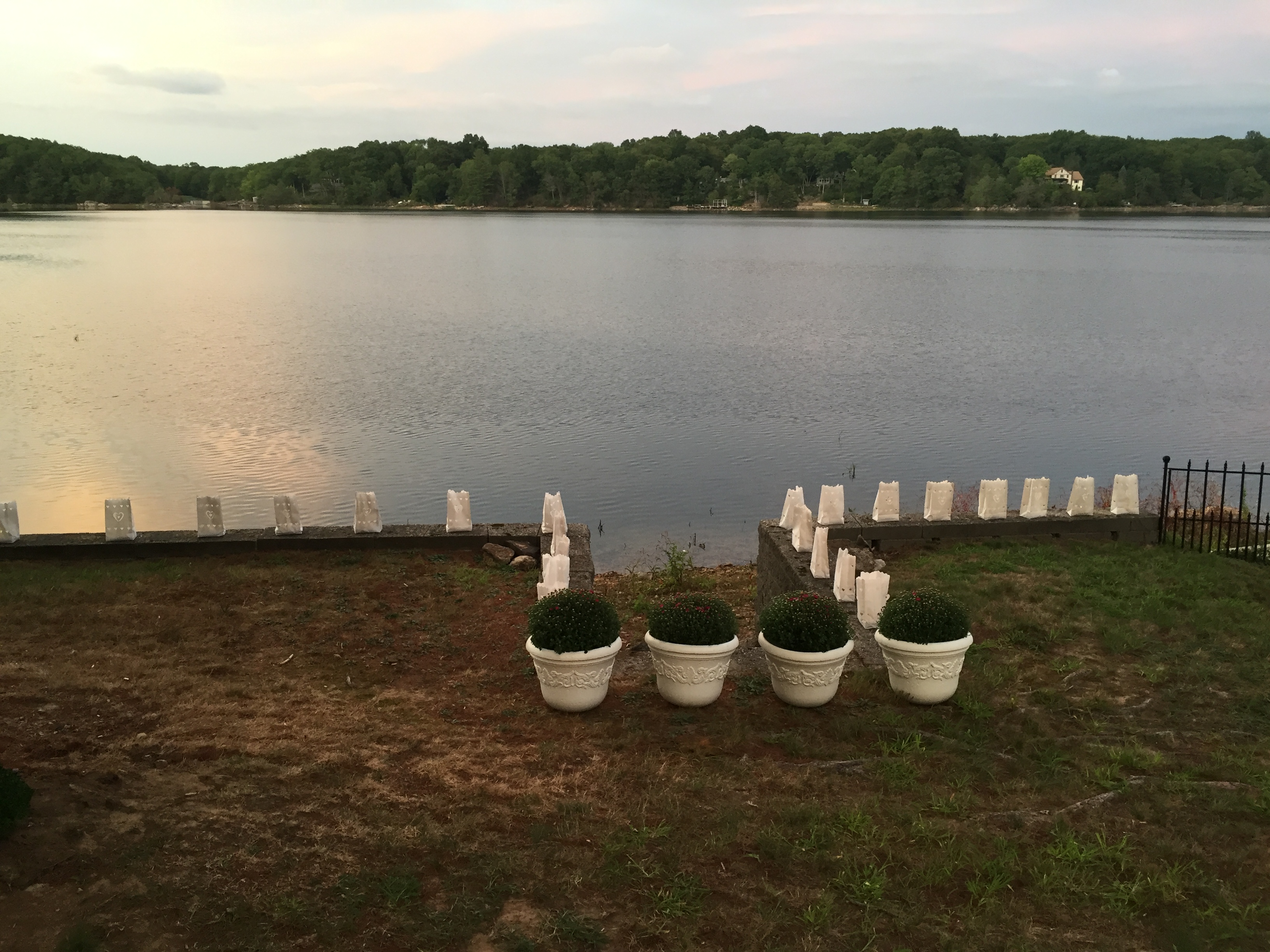 All photos: Mary P. Karnes