What about a destination wedding where the stars go to decompress, and MARRY?  I'm talking about Ojai, California, where I grew up.  Ojai is home to an electic group of people — from the Ultra swank, 'Ojai Valley Inn and Spa' to posh prep schools – in order of prominence, 1) The Thacher School, 2) Villanova Prep, and 3) The Ojai Valley School – to religious gurus who prize the small natural valley. (Supposedly it's the smallest valley where the mountains run east and west AND north and south).

Photos #1 and #2 via Facebook. 🙂  The bell town to the right of the photo is our post office.
Ojai has been vacation home to the late Larry Hagman and Reece Witherspoon to name a few.  Will and Jada Smith to Kate Walsh have chosen to marry at the world famous Ojai Valley Inn and Spa. It's one of my favorite, "happy places", as well as my daughters'  My oldest, KK, celebrated her bachelorette party there.
My family still makes their home still in Ojai, and we try to visit at least twice a year.  We try to get  to OVI's exceptional spa at least one day a trip.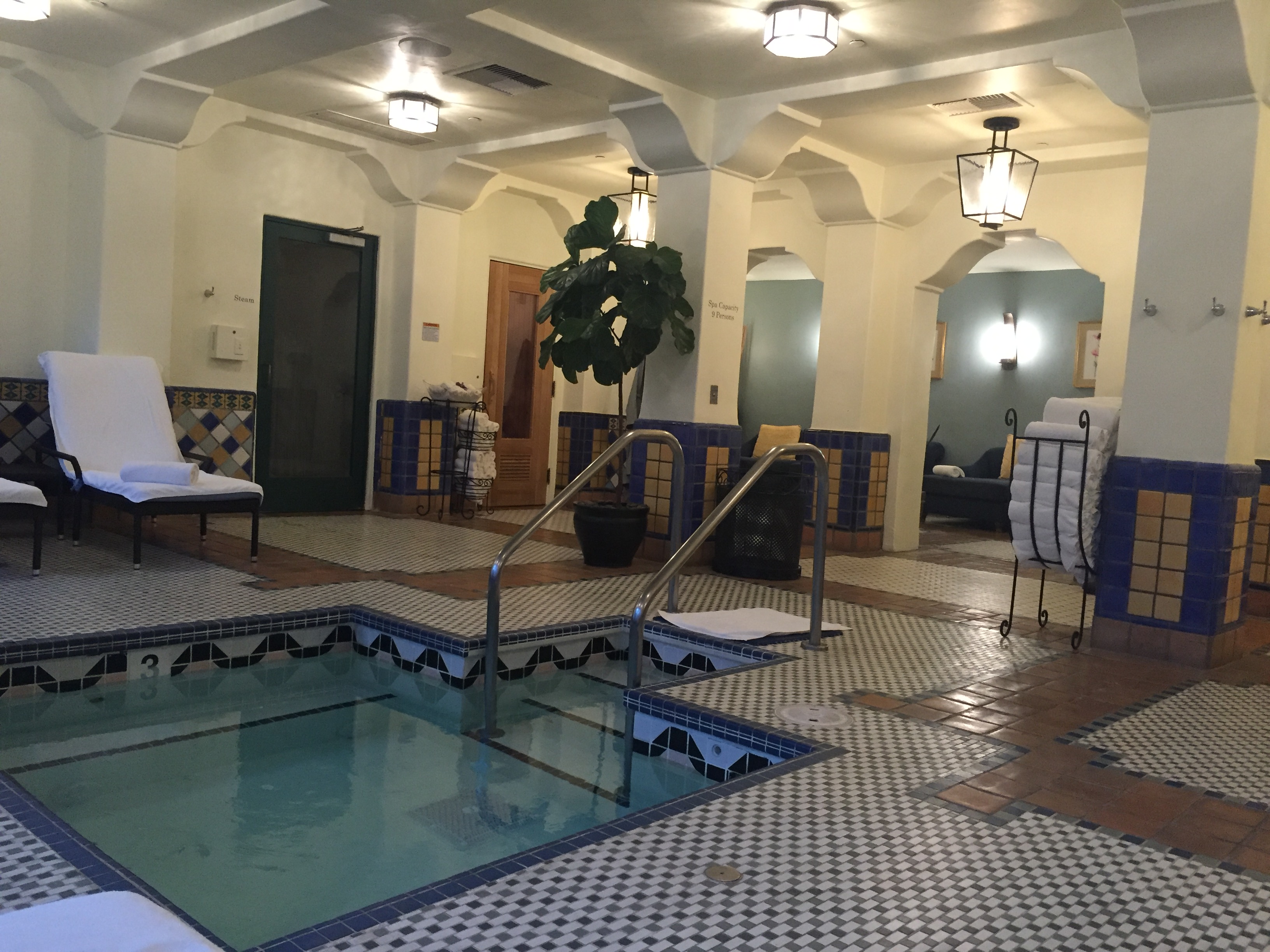 Above, the women's indoor hot tub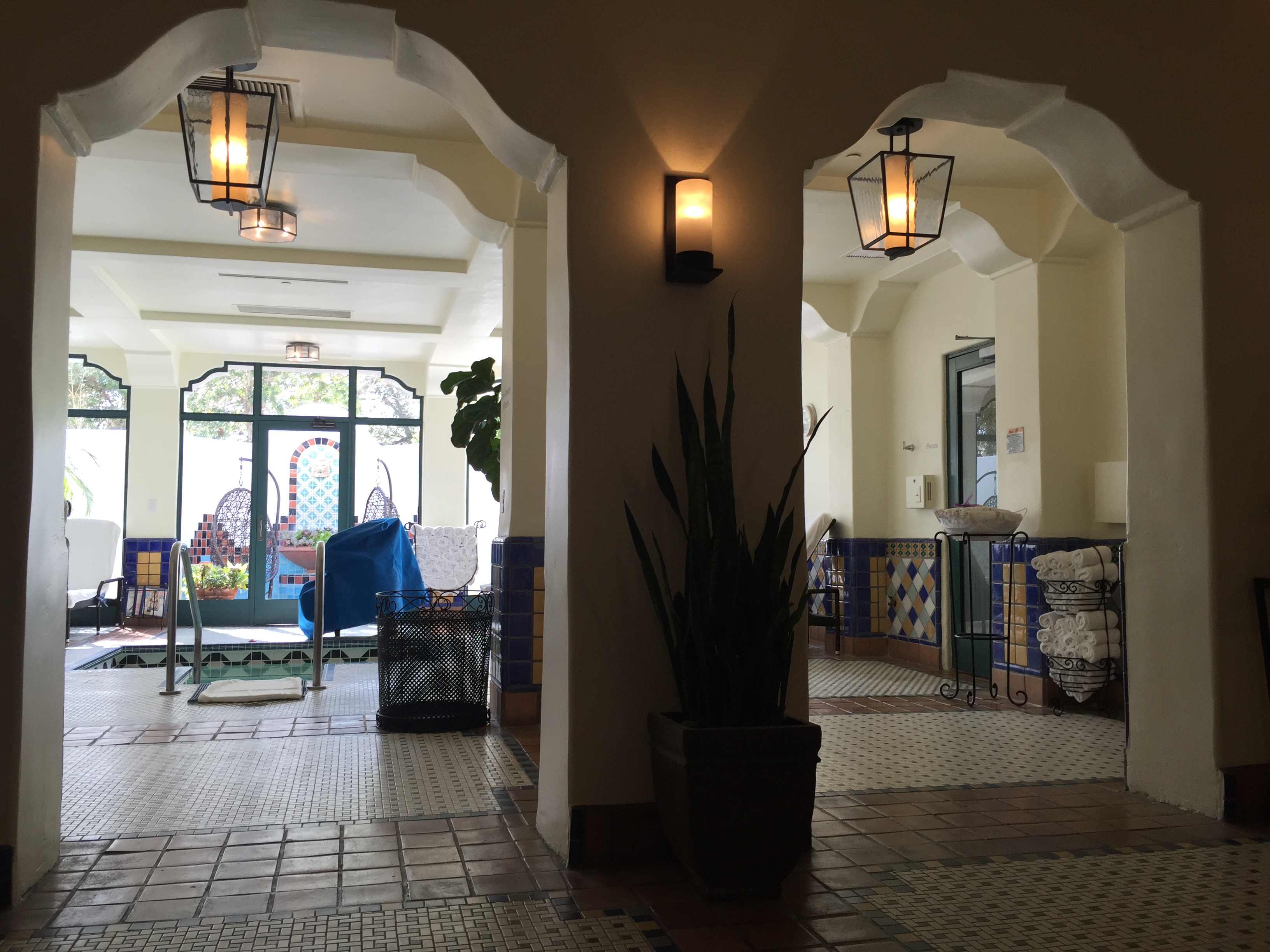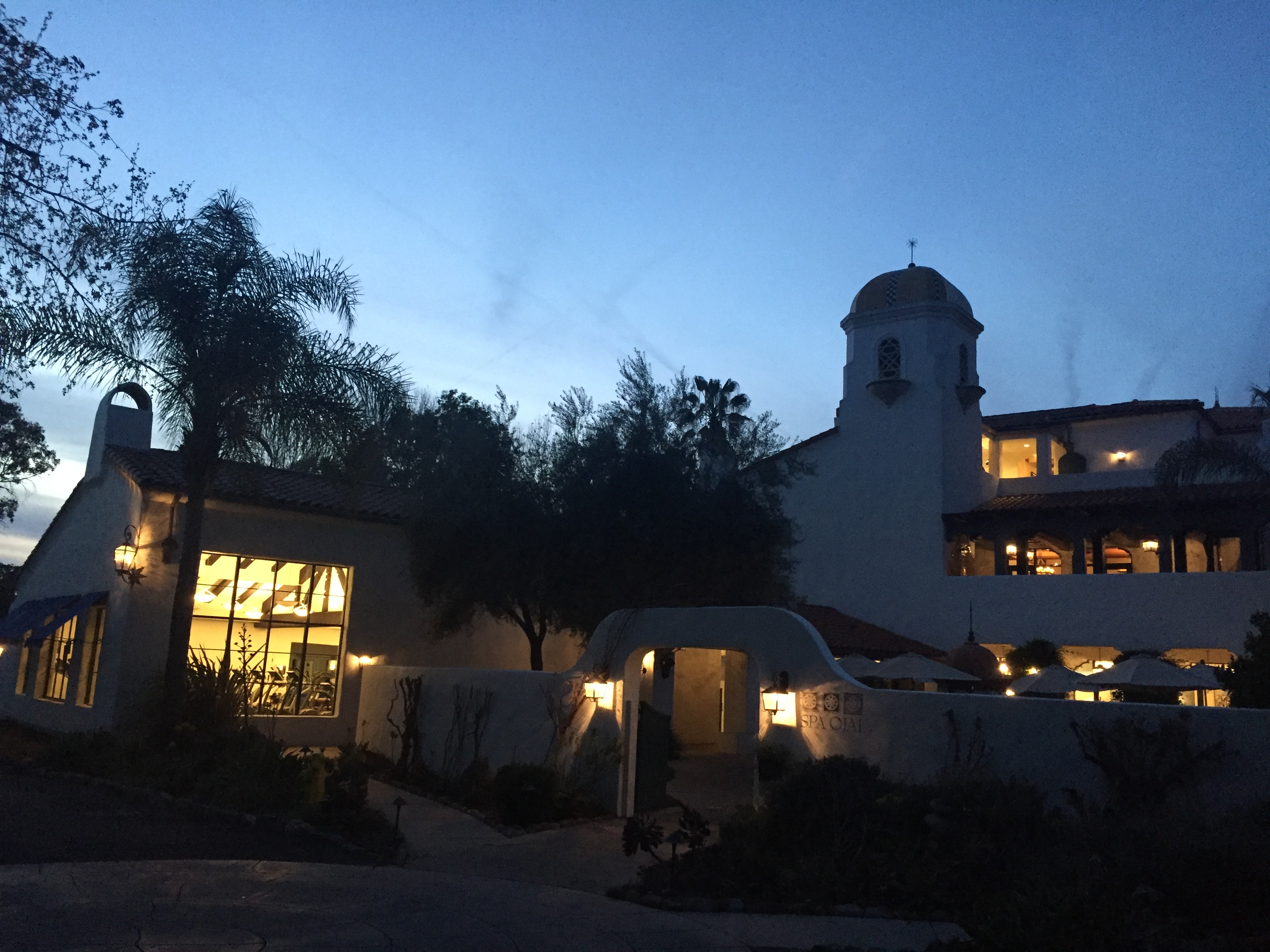 The exterior of the spa at night, and below one of the resort's beautiful live oaks.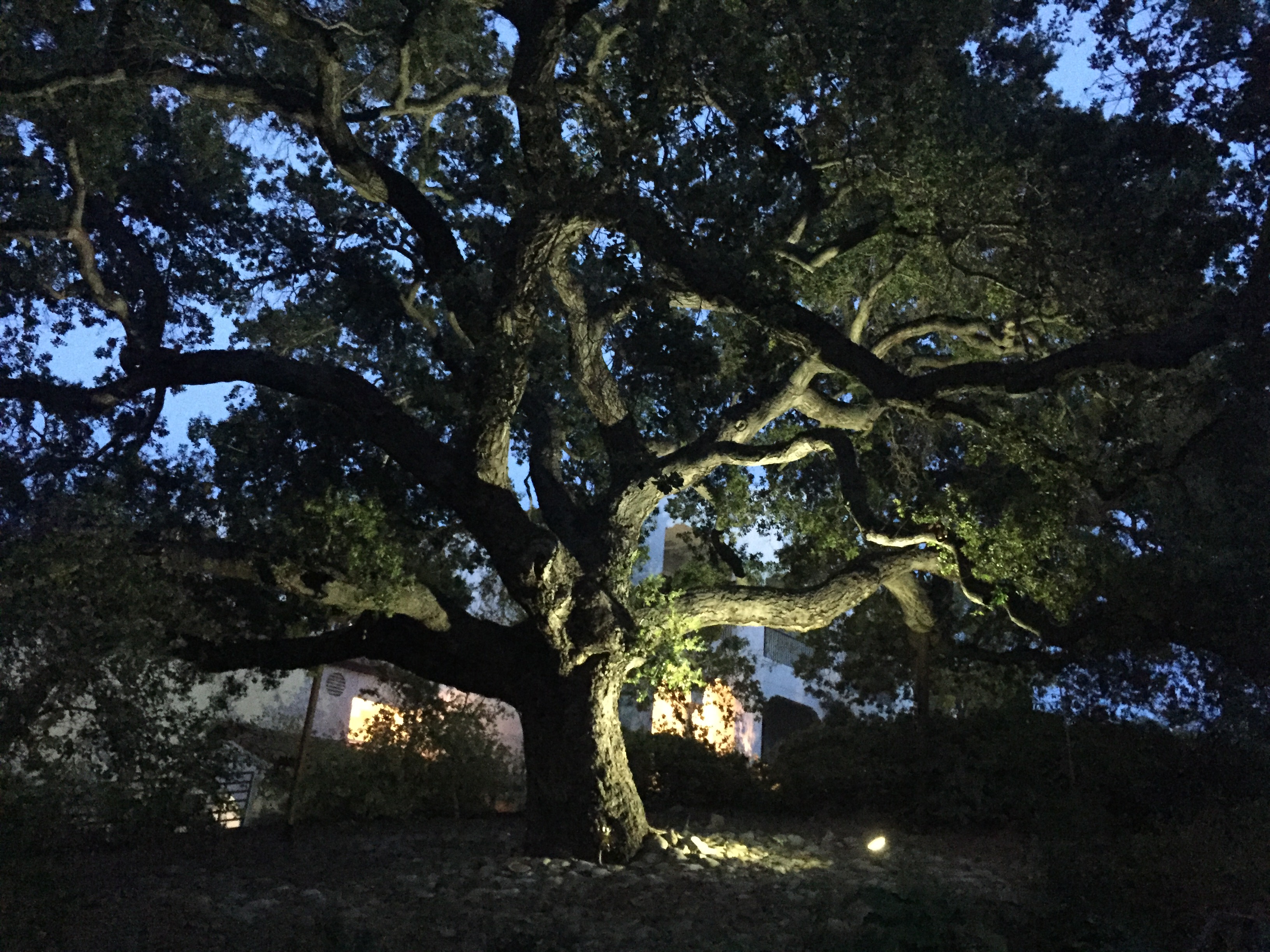 The last four photos are mine.  Rather proud my photography on those!  While I can not speak on the overnight accommodations, or their wedding packages/options, as I have yet to be a hotel guest or take a 'wedding tour', I WILL praise the spa. It is exceptional. I will report in a future post, if I made an overnight site visit and tour the wedding venue options. I'm sure it's lovely, but not will to speak to what I haven't thoroughly researched.
Perhaps you wish to marry in Ojai, but your budget is limited.  Tomorrow, I will explore THOSE options for you.