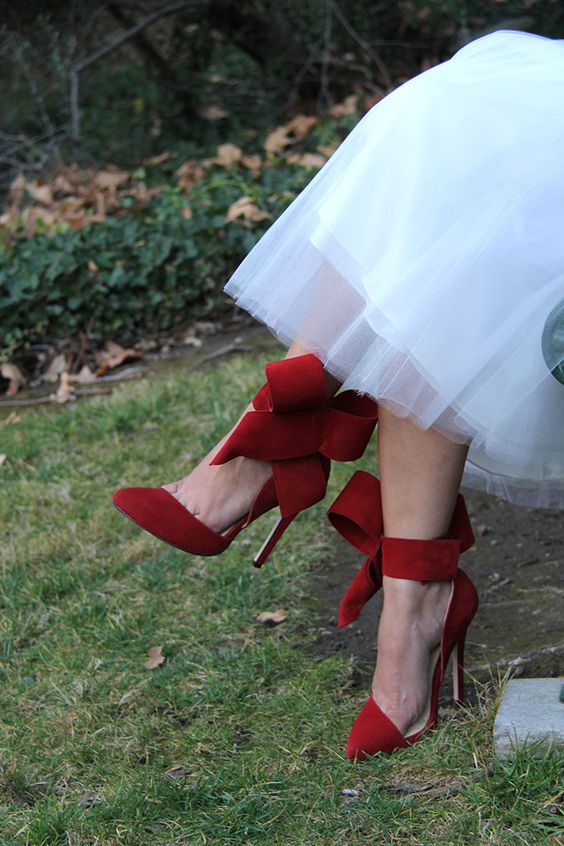 You COULD wear plain old white or ivory shoes as I did, OR you could take your wedding look to the next level with colored wedding shoes!  I LOVE this.  I imagine you can tell, as most of my blog headers feature a bride with fancy shoes.  If I were a new bride today, a shoes photo would be a must.  I ADORE the red shoes above.  My wedding colors were red and black.  These shoes would have been just perfect for me. I was a conventional bride, however, and wore white.  Wish I could have a redo!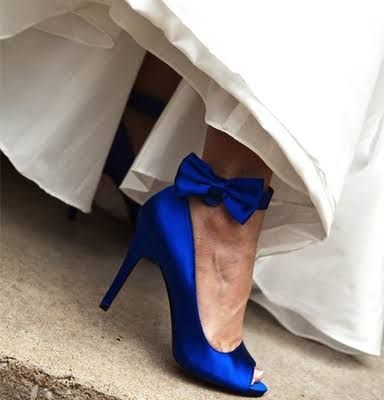 A second choice would be the fabulous royal blue above.  I don't like to see brides' toes, though, so I don't think I'd choose this particular shoe.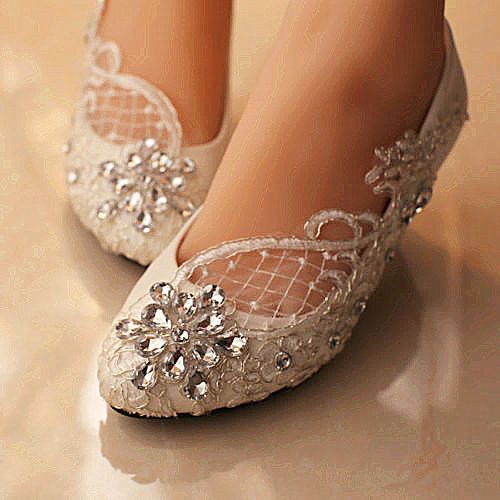 eBay.com $29.99
Not sure you want a colored shoe, or even a heel for that matter?  But you DO want something over the top?  Consider the shoes in the snap above.  They are ultra festive, look relatively comfortable and believe it or not, retail for $ 29.99!  I'm not advertising them, but do want you to know that there are deals out there.  You just have to look.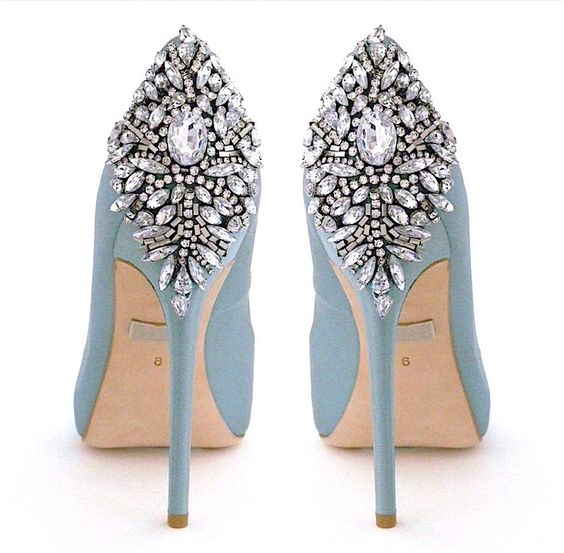 I'm IN LOVE with these light blue shoes.  I do not image they are a deal. Ok…maybe THESE are the shoes I'd pick if I'd have a do over…  🙂  The color may be muted, but the rhinestones on the back rev it up!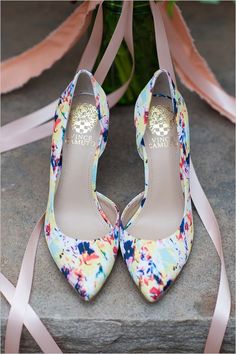 Really want to step out, (no pun intended), of the box?  What about  patterned footwear like the ones above?  I'm not a huge fan, but to each his own.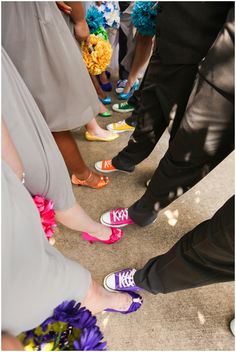 And seriously…I think this may be my most loved idea of any.  How adorable to match up the bridesmaids' and groomsmen's shoes like this?  It's not only cute, but extremely photo worthy!