We all know weddings are costly…VERY!  So any time you can make use of Duel Purpose Wedding Items, do it!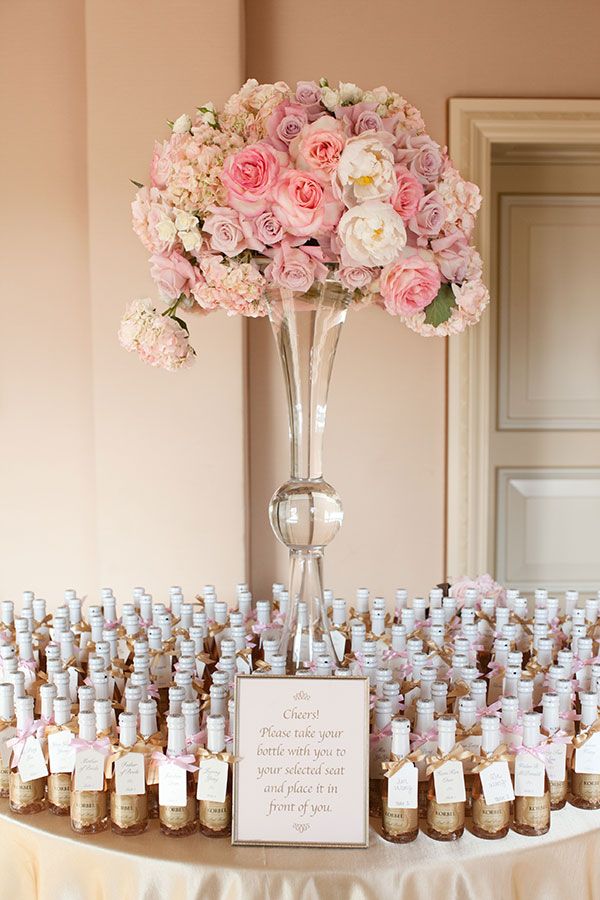 Found on bridalguide.com Thanks "Mae" from Pinterest
A pinterest follower, Mae, sent me the above pin.  I LOVE it.  What a beautiful and cleaver idea.  I think it serves THREE purposes.  It's a lovely display, cute place cards, and the guests' first drink/toasting beverage.   Of course you as the hostess, would need to have an alternative for the guest who wishes not to drink, or for children.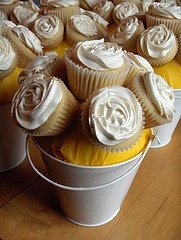 Love the cupcakes above!  They are a darling centerpiece, and dessert as well.  Granted, this item fits in more with the "casual" wedding theme.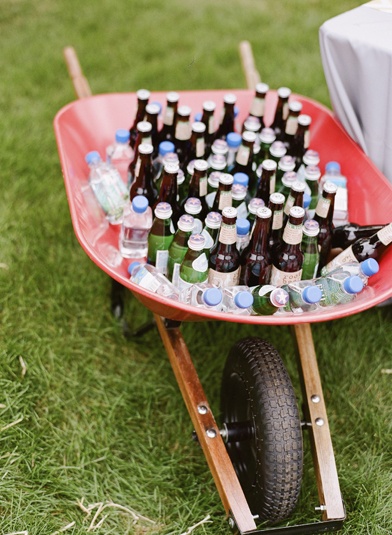 Continuing with the more rustic wedding look, is the photo above.  If you plan to be a homeowner someday, you'll probably need a wheelbarrow.  And this one makes a darling beverage holder.  If you don't aspire to owning one, bet you could borrow one for your wedding from many folks.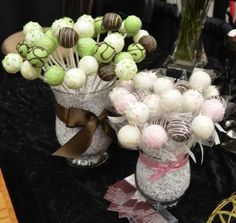 Love the cake pops above!  Again, centerpieces or table decorations and dessert too — maybe a wedding guest favor?
Found on velvetcreambakery.com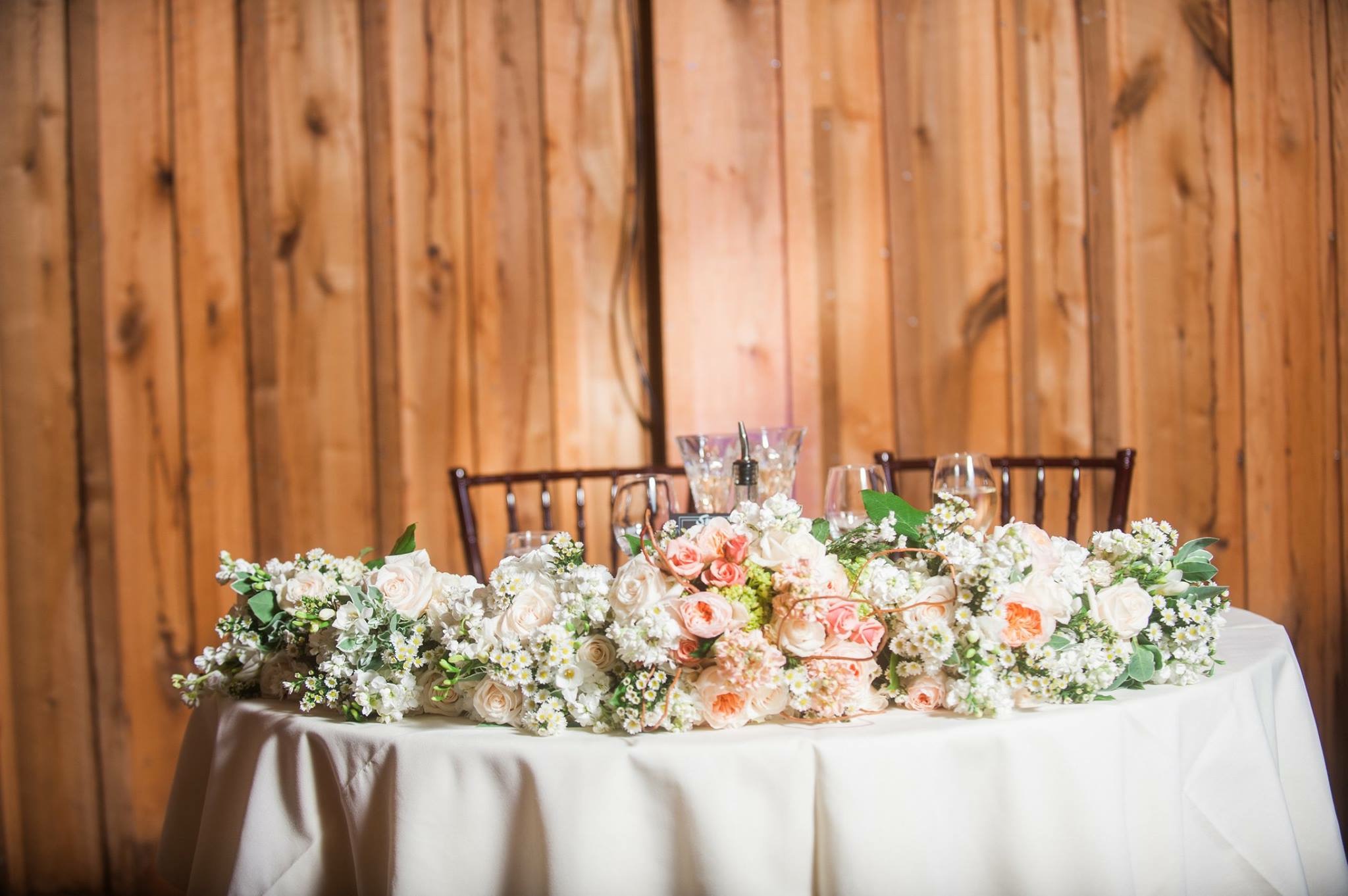 Hannah Colt Photos
Above you see my own daughter, Kathleen's "Sweetheart Table".  It's a gorgeous ring of flowers, right?  Yes it is, but it's also all the ladies' bouquets.  The girls stored their flowers here.  It made a beautiful table decoration, and the bridesmaids didn't have to worry about the poseys being stepped on, sat on, or finding room at their own tables.  Brilliant – wish I could take credit for the idea, but can't.  Thanks, Janice (Tyler's Mom).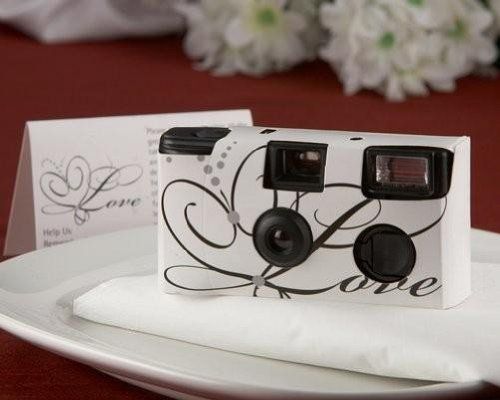 Want a useful and practical favor for your guests?  Consider the throw away camera above.  It just may slow down the immediate posting of your wedding pictures on social media…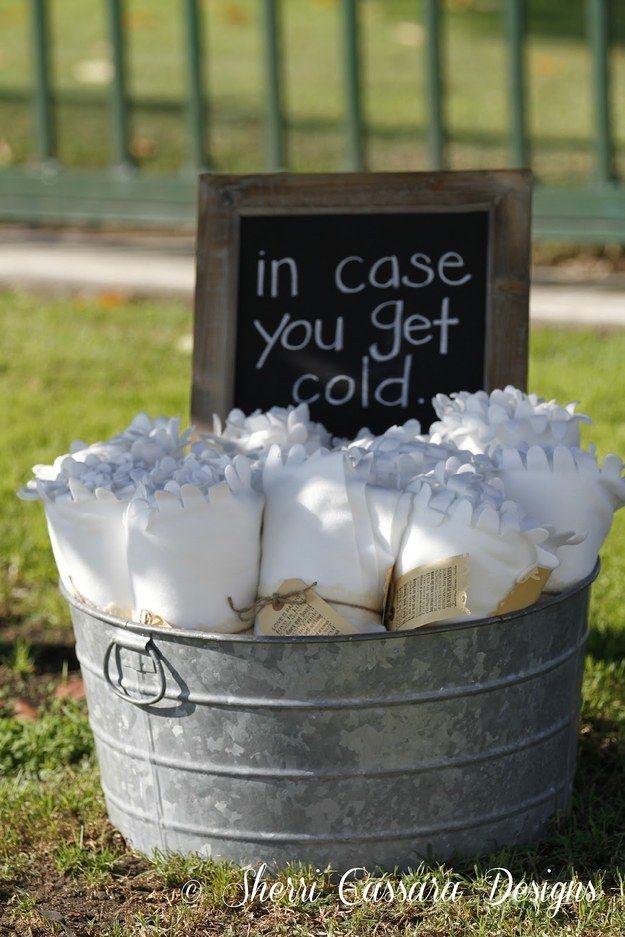 And lastly, maybe one of my favorite favors –  these cuddly blankets.  🙂  A generous favor, and will keep you warm at a chilly outdoor wedding.