Wedding in Hot Weather…Wedding Season is upon us and with it, hot weather. Not only must you think of keeping yourself cool, but your guests as well.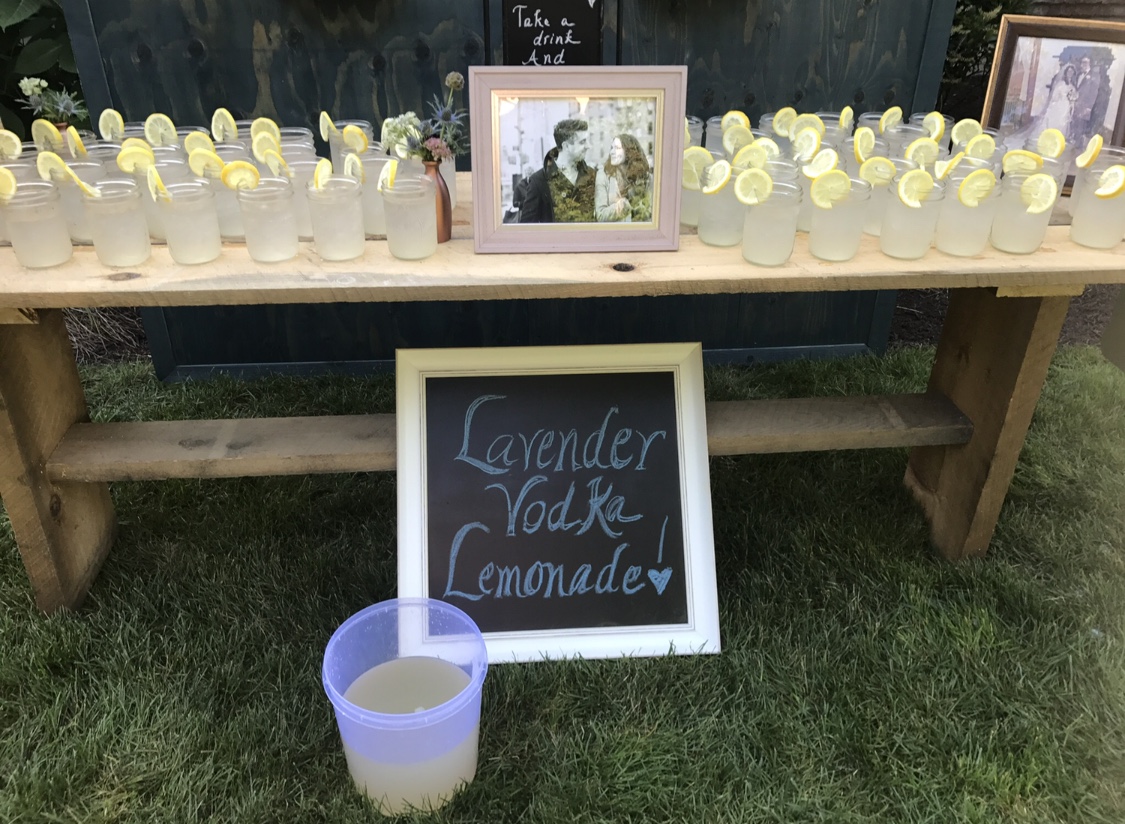 One of my summer brides chose to have pre-made, pre-poured Lavender cocktails ready and waiting for guests as they arrived for the ceremony.  I took a little sip, and they were delicious.  A word of caution, however…if it is dangerously hot, nothing beats plain old cool water for hydration.
And don't forget the bride!  Make sure your dress is in keeping with the season you will wear your dress.  While you may choose and order your dress in winter, you will probably wear it in warmer weather.  Choose something you will be comfortable in.  The bride below has chosen well for a summer wedding.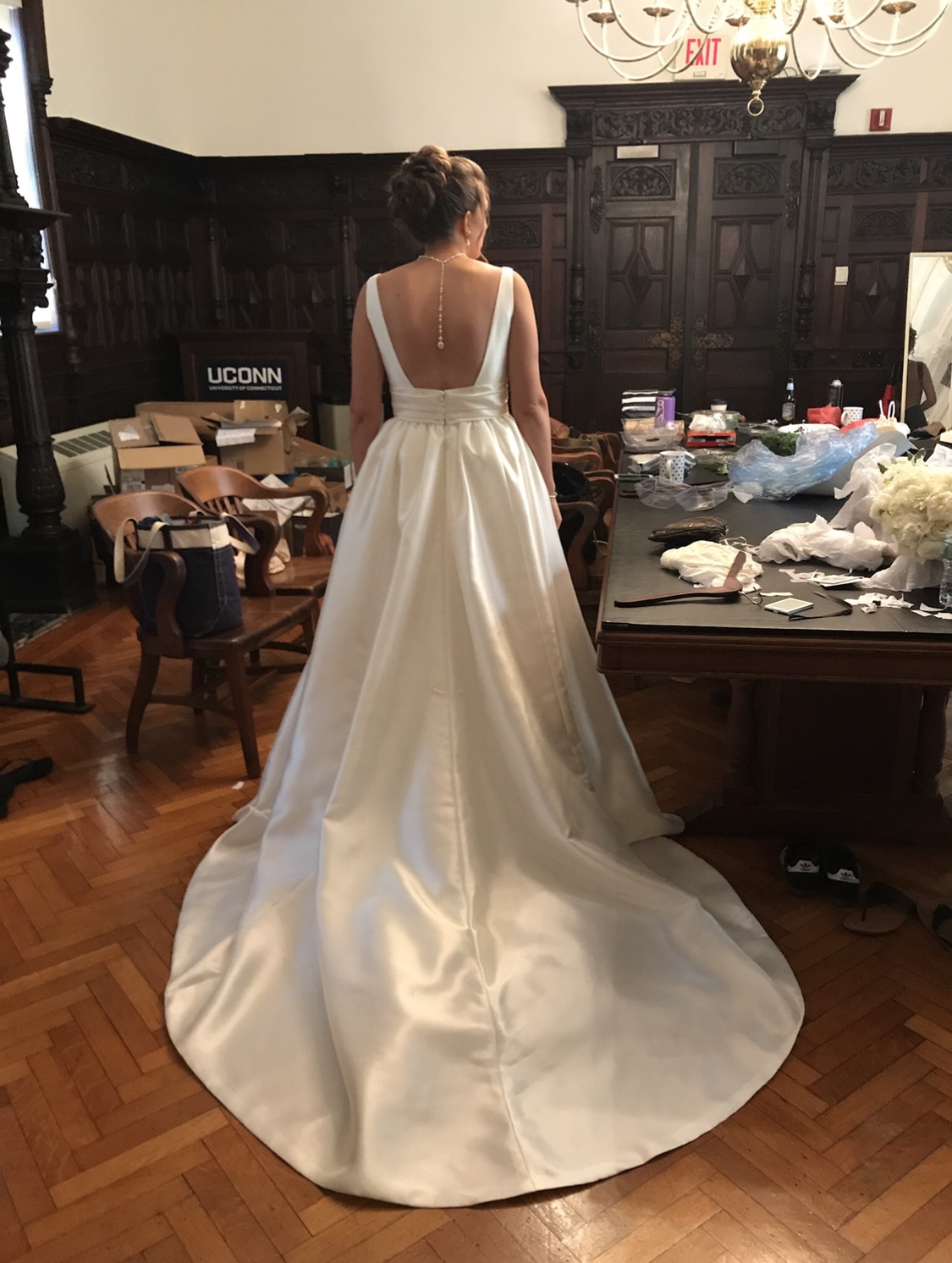 A reputable caterer will ensure your food is kept well refrigerated and safe, but please discuss with them their plans to keep your cake cool.  Almost all cakes should be refrigerated as long as possible before the "cake cutting".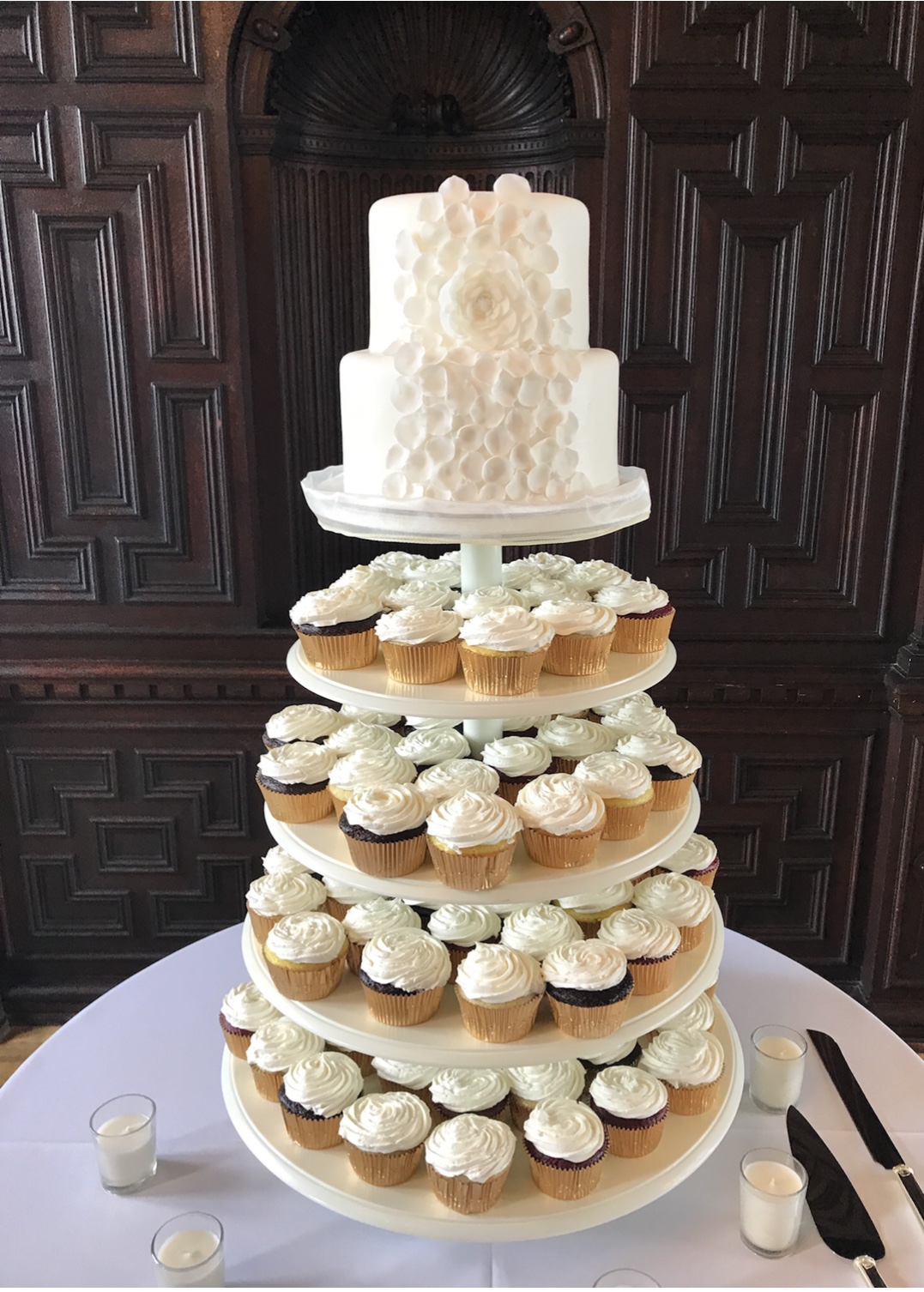 in the photo above, the combination cutting cake on top and cupcakes below is a good choice for hot weather.  It is easier to find space in a cramped fridge, even if professional sized.  This cake style can be broken down very easily to use any space available.
Your flowers:
Stress to your florist that you want something that will hold up well in the heat, and ask that your  bouquets stay in temporary water filled vases as long as possible.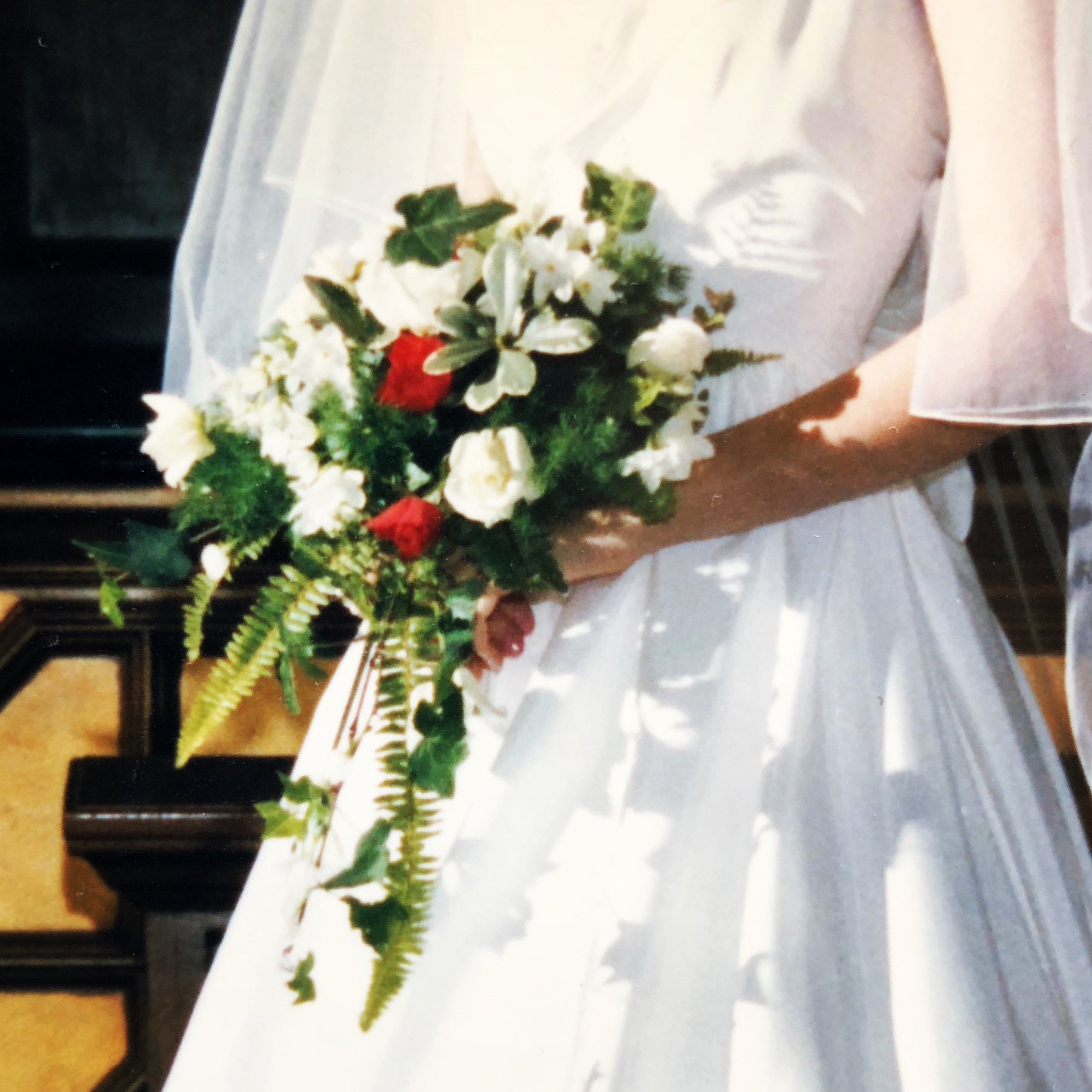 Choosing a lot of greenery in your bouquet, (like the one above), is a great way to keep your flowers fresh.  Greenery requires less water.
If your venue is outside, and you have no natural shade, consider a tent for your guests' comfort.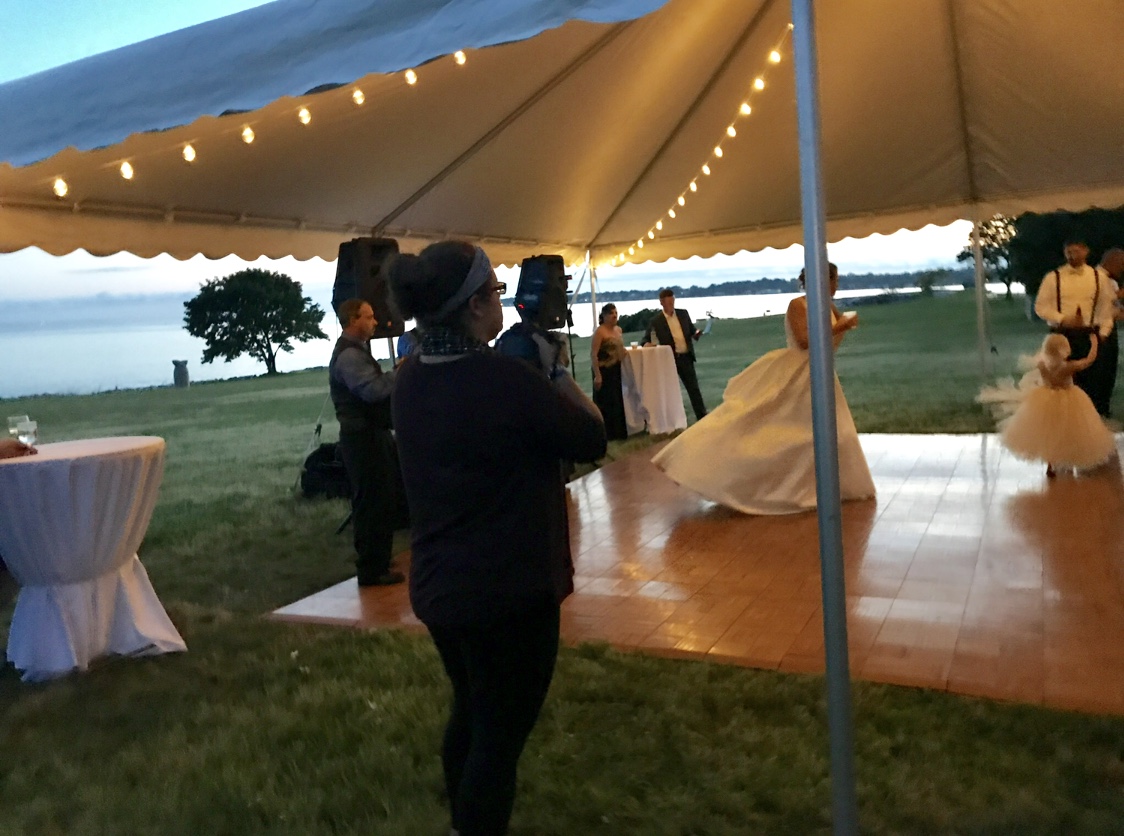 Another option for a ceremony that has no shade, is to offer guests umbrellas – yes…Umbrellas!  Granted, the guests holding them would probably have to stand because they would take up room on the chairs, and also obscure others' view; but many would be happy to escape the beating sun –even if they had to stand.
Your wedding will be beautiful, no matter the weather, just make sure your prepared for it!  🙂