Interesting Reception Venue Options…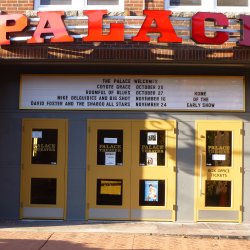 What about stepping outside the box and holding your wedding reception in a unique location?  That's what a couple decided to do this past Saturday. (I coordinated the event, although they picked the venue).  They held their wedding ceremony at a more conventional site, but then chose the rather funky "Palace Theater" in Stafford Springs, CT for their reception.  What a hit!  It was cool and fun.  To make their reception even more memorable, their names were on the marque, pictured above.  (Although not in this photo, as it's a stock picture),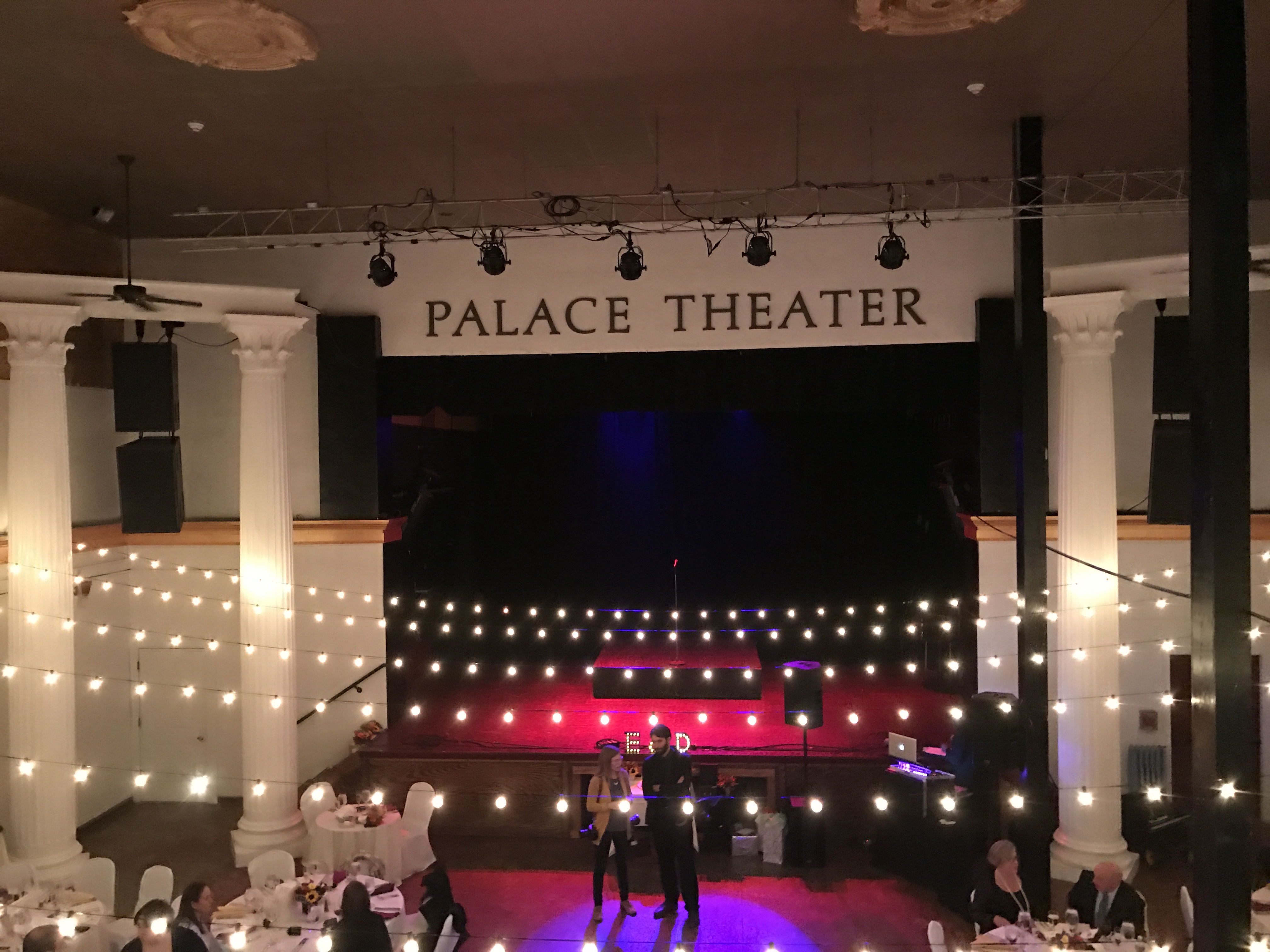 Above and below are photos looking down at the guest dining area from the balcony.  I think the lighting really added to the overall ambiance.  Remember, if you have a good florist, and a creative caterer, you can make any space beautiful.  Without the lighting, tables and chairs, the theater is rather sparse, but those items worked their magic.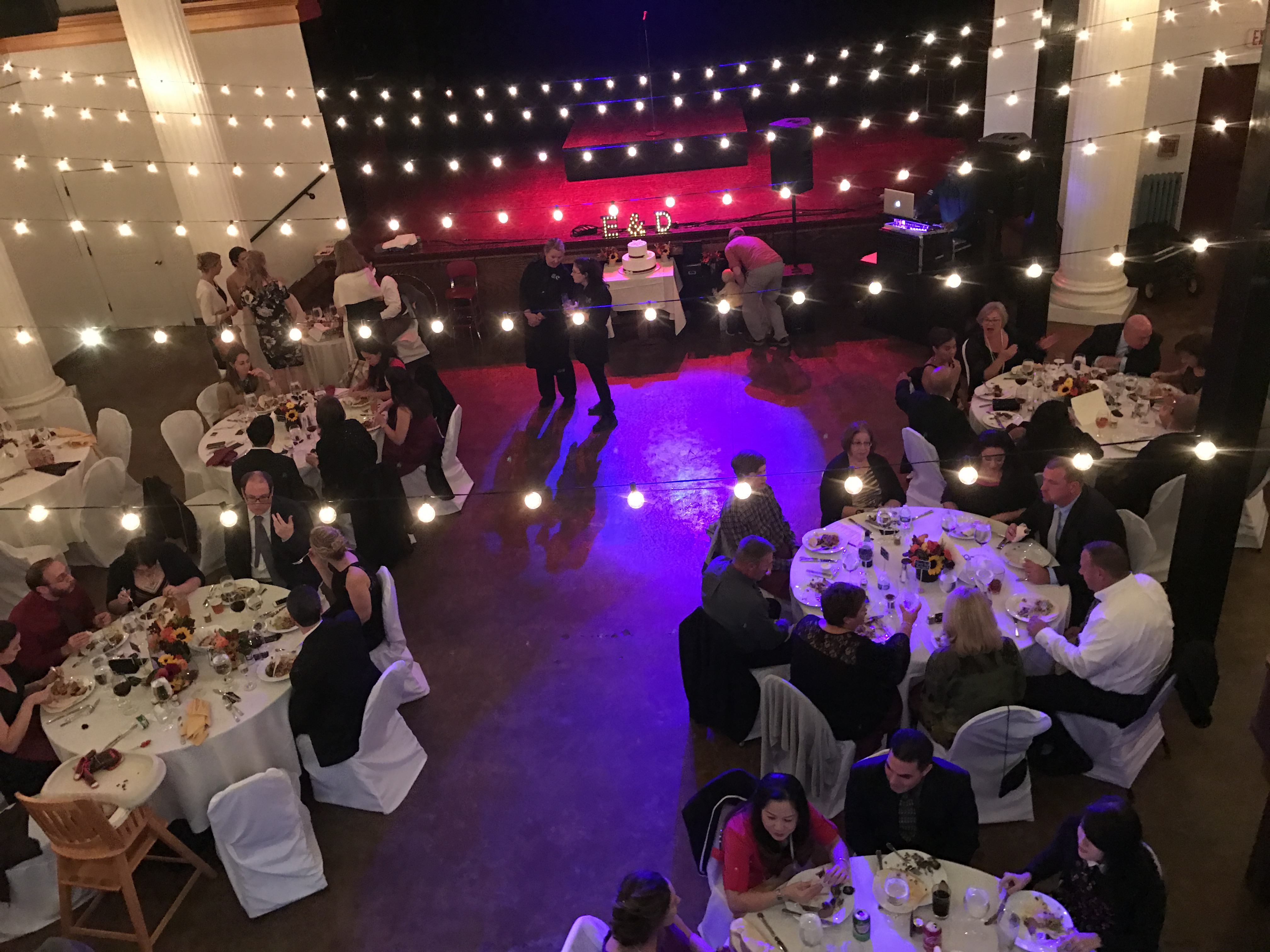 And below, a close up of the guest tables.  If your chairs are a little worse for wear, think seriously of chair covers like these.  They hide any blemishes, and give a formal air.  And remember, huge floral centerpieces are not needed to brighten a table.  Look how simple, yet elegant these are. The bold color against the white cloth helps achieve a "pop".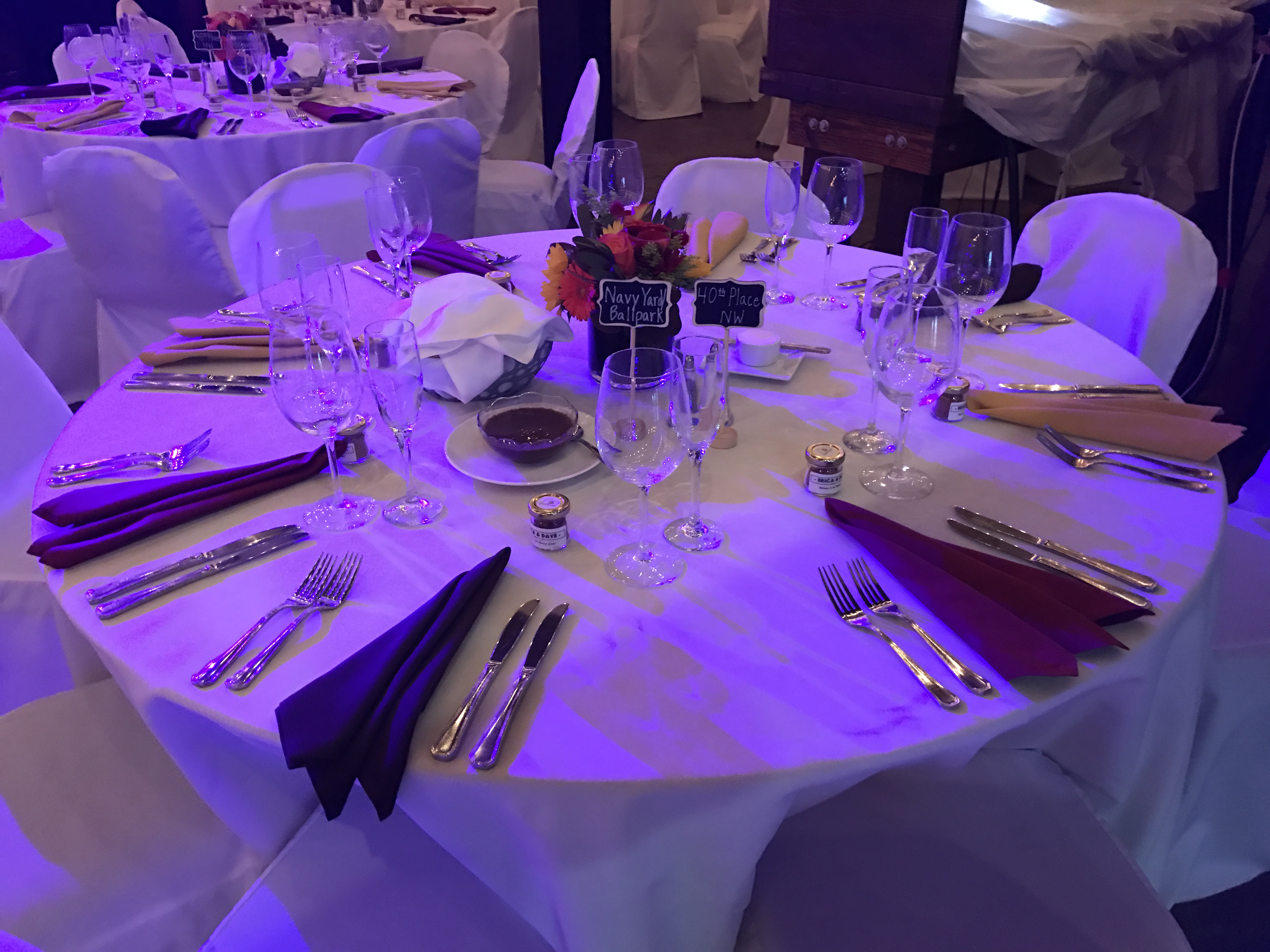 The bride and groom continued their theme with their initials in lights in front of their wedding cake.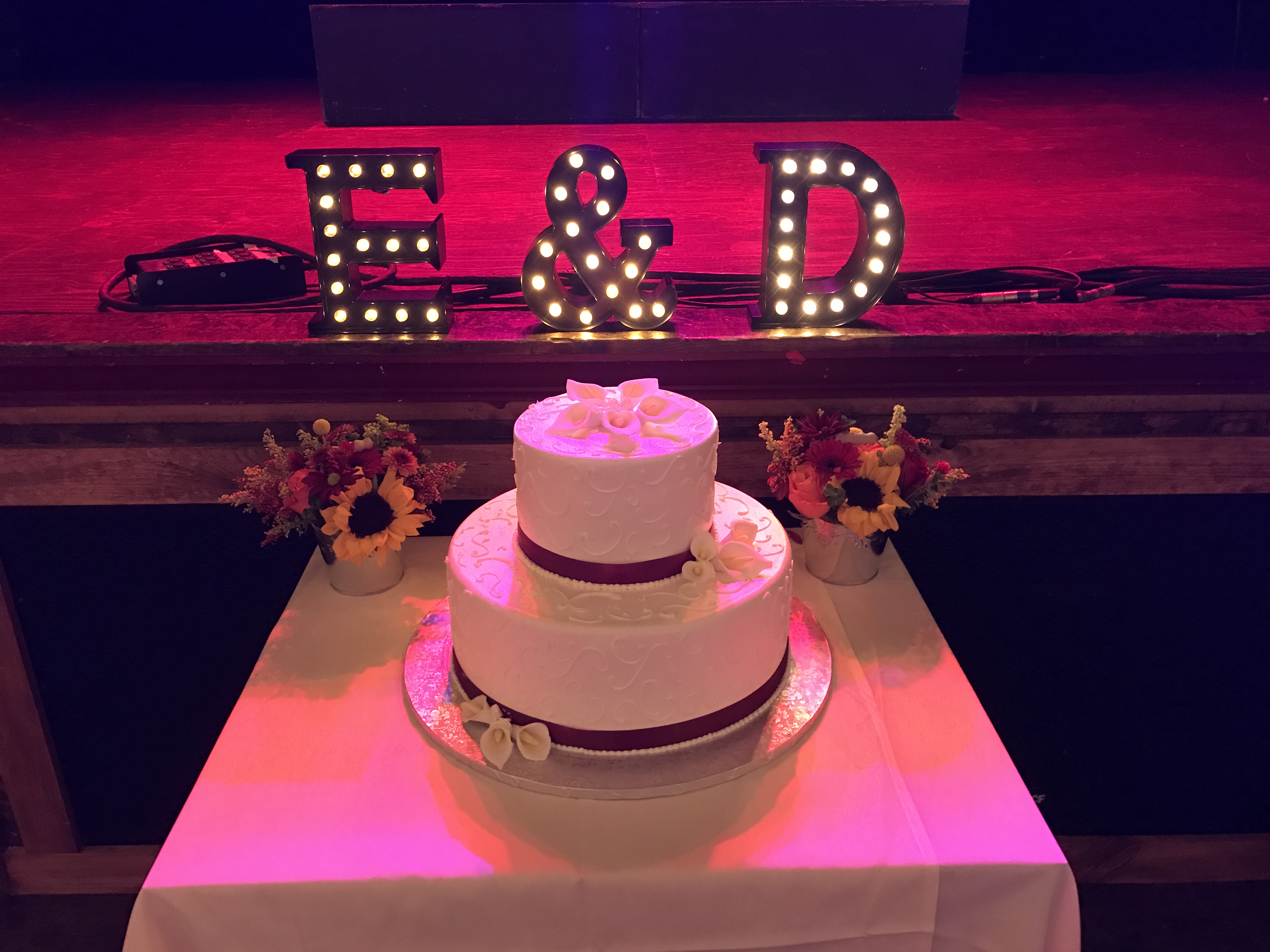 Below is a photo taken while standing in the balcony.  It was a lovely area for the guests to enjoy cocktail hour, and for vendors to take a few moments to relax and enjoy their own dinner when guests were dining below.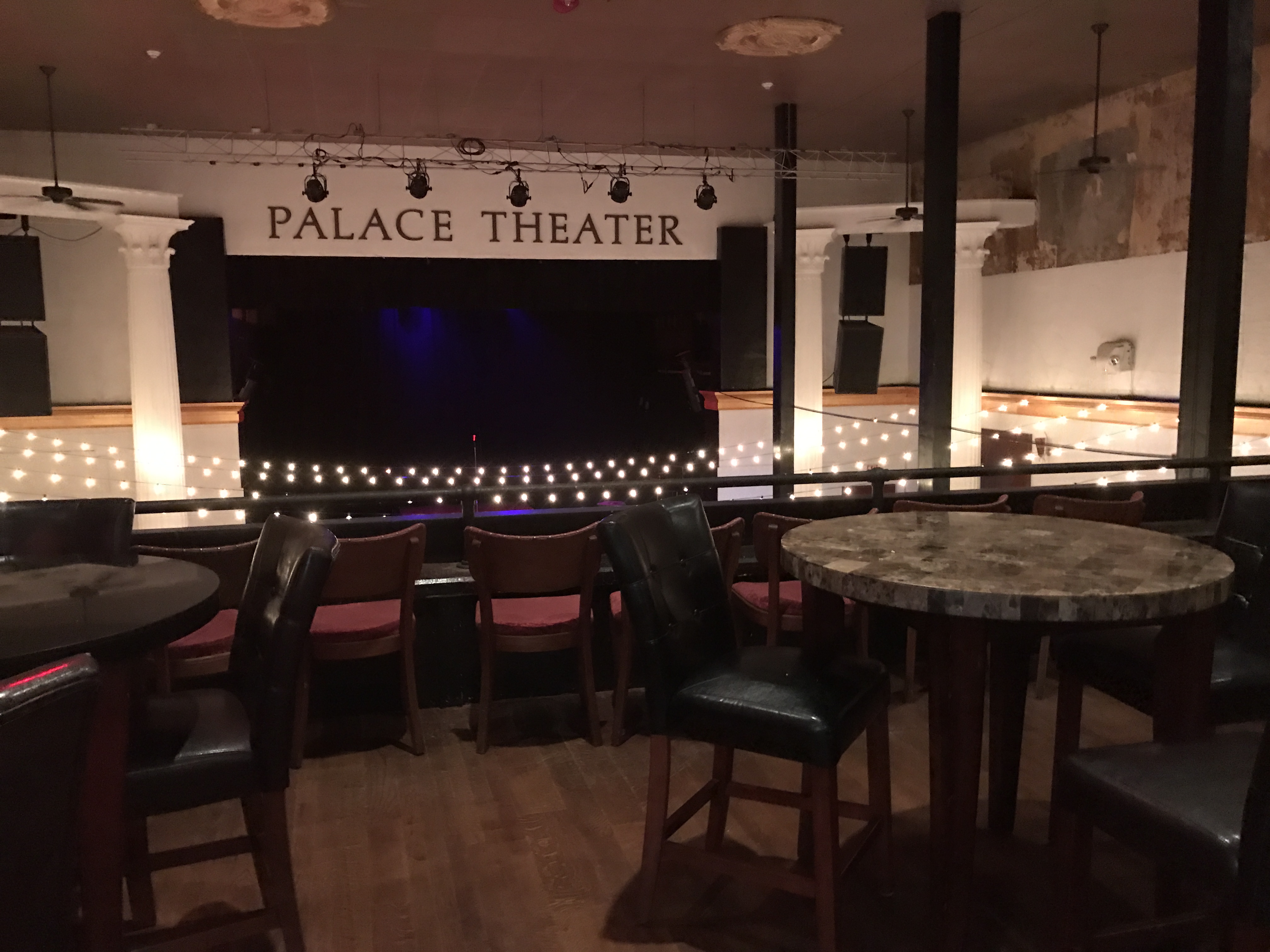 My only concern for this venue was the lack of near parking.  The theater is located right on Stafford Springs' charming Main Street.  I had to park on the street (parallel park no less, haven't done that in years – I did ok!  🙂  ).  Luckily the bride and groom thought ahead and most guests were bussed in.  Problem solved!
All photos, Mary P. Karnes, except photo # 1