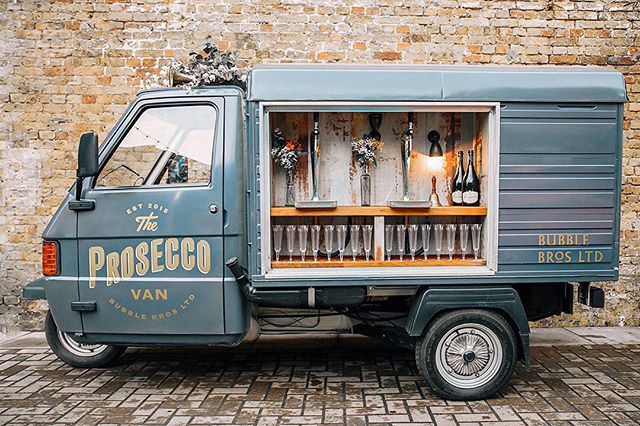 Brides the world over are always trying to find the new and different way to set their nuptials apart from the masses. The UK has a new trend… According to the Bubble Brothers Website:
"THE BUBBLE BROS PROSECCO VAN IS A 3-WHEELED PIAGGIO APE THAT HAS BEEN LOVINGLY CONVERTED INTO A SPARKLING WINE BAR AND PROSECCO WAGON.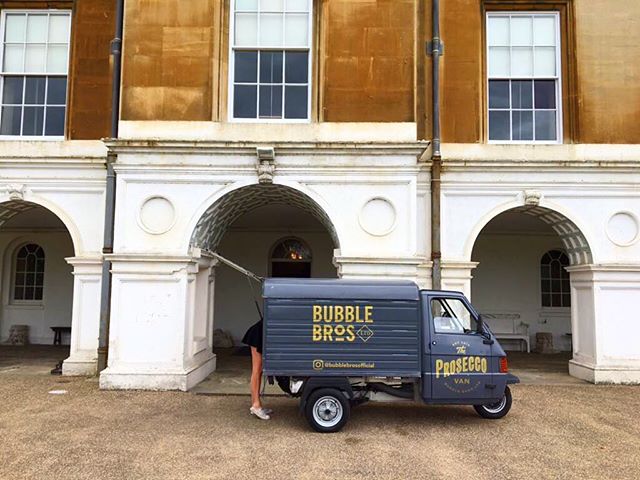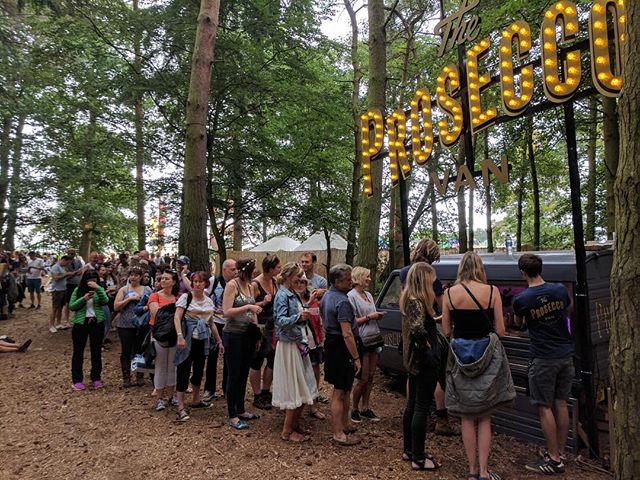 We started the Prosecco Van concept back in 2015 and have been traveling around the UK with our little Ape ever since.
We've served at hundreds of weddings and private events and have also poured bubbly by the glass to thousands of people at festivals all over the country including the inimitable Glastonbury."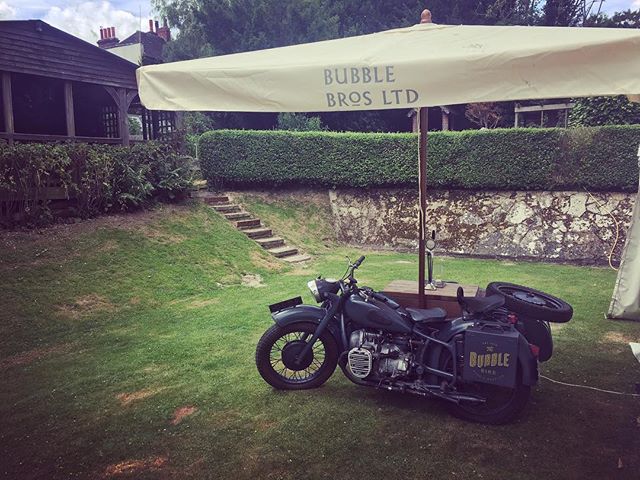 The team even has a second option: the "Bubble Bike"!
"The sidecar-bar has been modified into a sparkling wine bar serving ice cold bubbly on tap, straight from the barrel and chilled to perfection on pour. The neat size of the Bubble Bike means that it will fit into most event spaces, both indoor and out, so is an ideal alternative to The Prosecco Van for those venues with space restrictions. Due to its storage capacity and strong build, it can also be used as a man with van service to earn extra income on the side!
The Bubble Bike is a truly unique addition to any wedding, party or event so be sure to book early to avoid disappointment."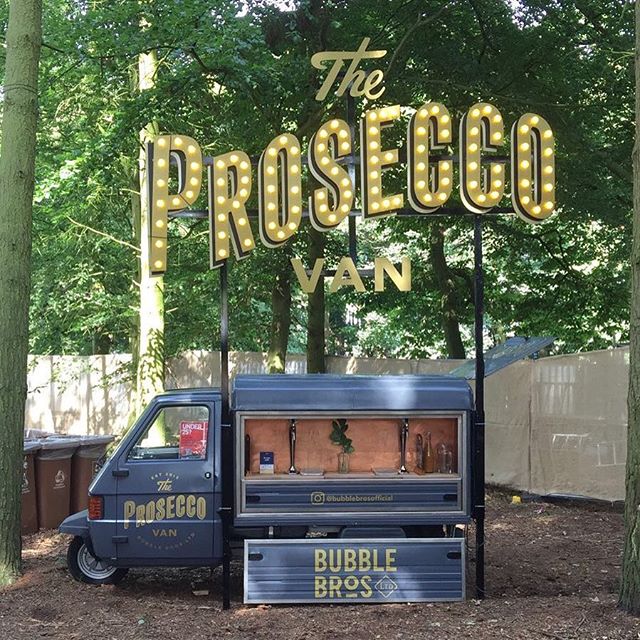 I'm not sure if we have something like this in the states, but we should have! I know that Brothers Fabrication do work in Canada to convert food trucks, but I'm not sure anyone else has done anything quite like this. I think brides and private parties alike would love this concept. And what makes it more special than, say, waiters pouring a little of the bubbly into guests' glasses? Well, the option to try different types of prosecco, and the pure novelty of it. For example, one can order pizza to be served at their wedding. But pizza trucks have become all the rage. Why? The fun! The guests can watch the process, smell the pizza baking. It's more than just the food…it's the experience! I was speaking to a friend in the queue and we were wondering what kind of trade car insurance they must have? I mean they provide such a great service, they must have a fantastic business structure behind it for the front end to run so smoothly.
All photos from the prosecco van website: prosecco van